"Mom, I'm tired of looking like trash."
"I want to be the fanciest one at the dog park."
Okay, probably no dog has ever thought that. (Mostly because dogs never look like trash)
But if your dog has an elegant personality with a palette for fine cheese and wine, they'll go mutts over these finds.
Here's 11 ultra lux dog things.
P.S. Don't blame us. We didn't set the prices on these (:
Leather Dog Collar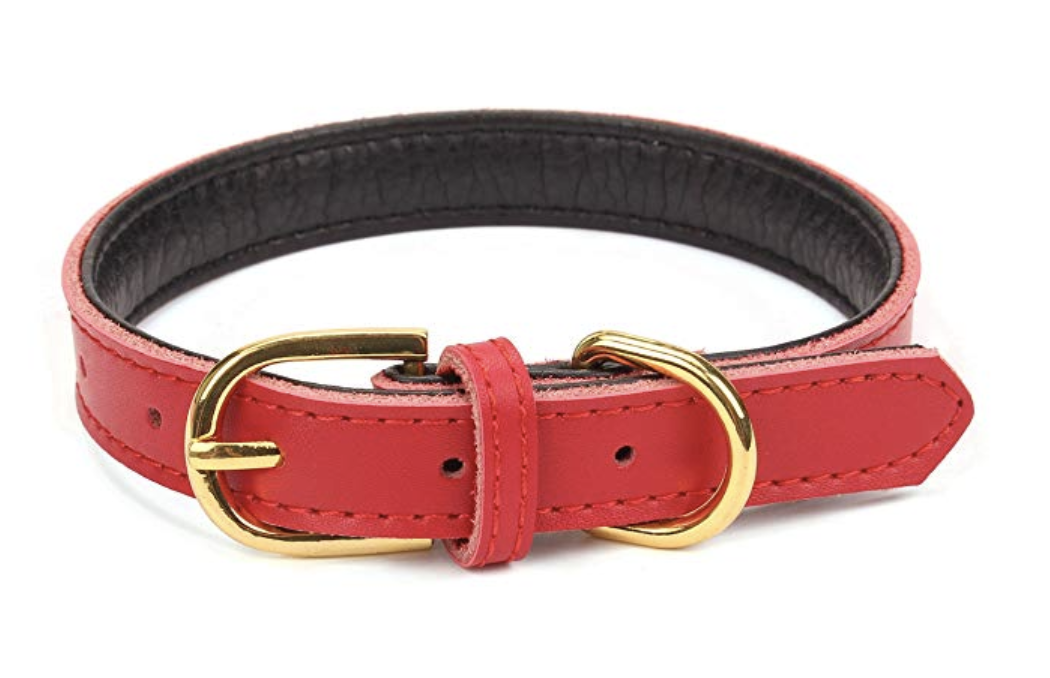 Instantly sleek up your pup with a colored leather collar. They come in:
Blue
Black
Brown
Green
Pink
Hot pink
Yellow
Purple
Available in a variety of sizes, there's one to match every personality. Plus, unlike some other options on this list, you can actually afford this one.
Price: $9.49
Rating: 4.5/5 with 951 reviews
Pawsative Ruffview: "I've had the this collar for a little over a year now and it still looks as wonderful as the day I bought it. Fits perfect for my now year old Boston terrier and was wonderfully surprised when it was the perfect size for a slip on dog tag I purchased. I definitely think this collar will last the duration of my dogs life and is superb quality for the price. Awesome value.
Leather Dog Leash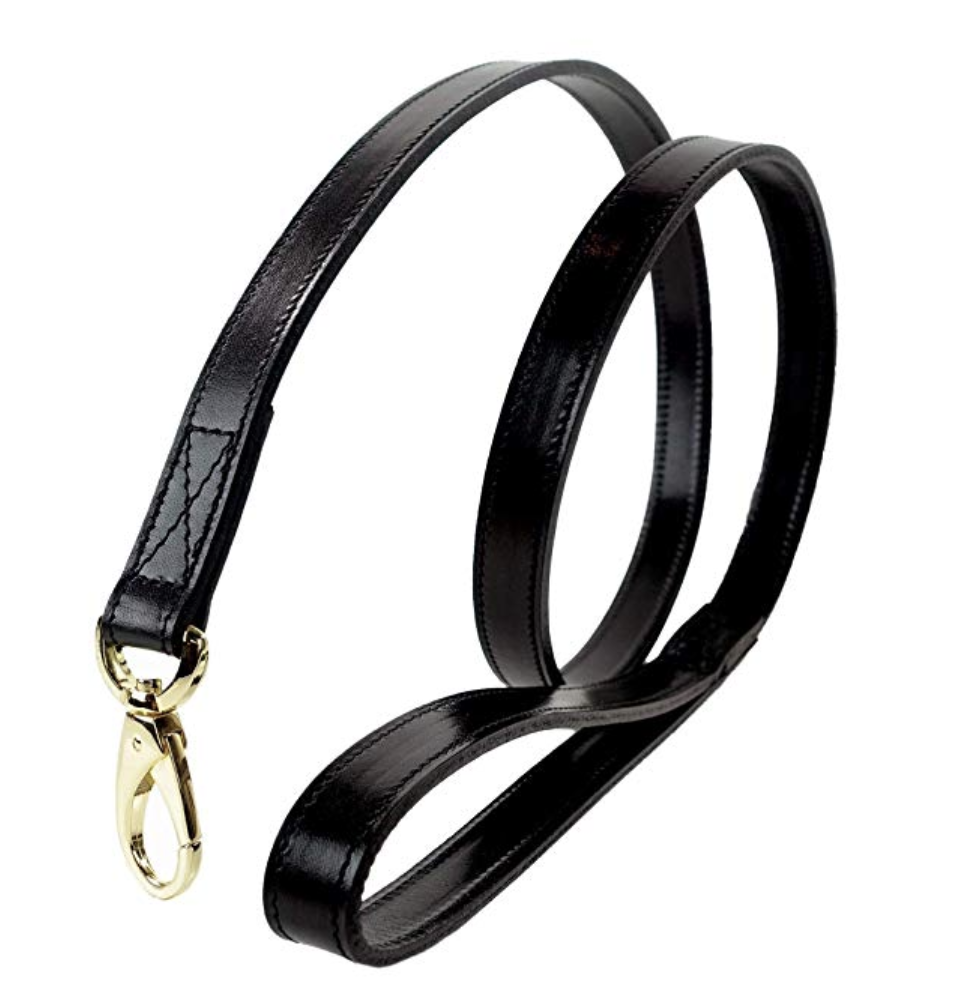 You can save money on the leather collar above and splurge on this designer-style leash. Made with strong full-grain Italian leather and finished gold accents, making each walk classy and fashionable. Comes in:
Gold
Brown
Black
Green
Purple
White
Pink
Orange
Purple
Price: $69.99
Luxury Iron Royal Crown Dog Bed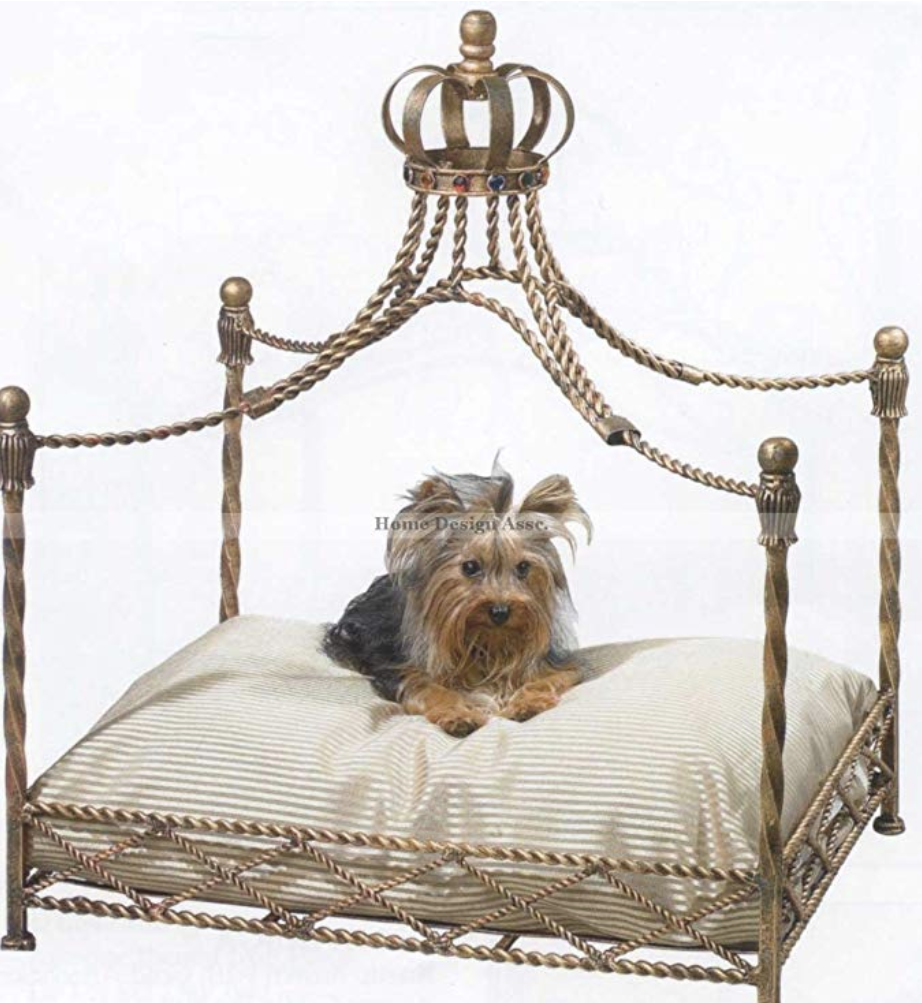 If your dog is a queen, give her the sleep of her dreams in this jeweled antique Victorian bed. It's also a great talking piece. Every time you have company over, they'll wonder what it is and how your dog is so lucky.
Price: $239.96
Rating: 3.5/5 with 4 reviews
Pawsative Ruffview: "My baby Princess loves her new bed. I couldn't have found a better bed for my baby that thinks she is royalty. Very sturdy and looks just as beautiful as the picture. It's truly a bed fit for a Princess."
Faux Fur Memory Foam Orthopedic Dog Bed Mat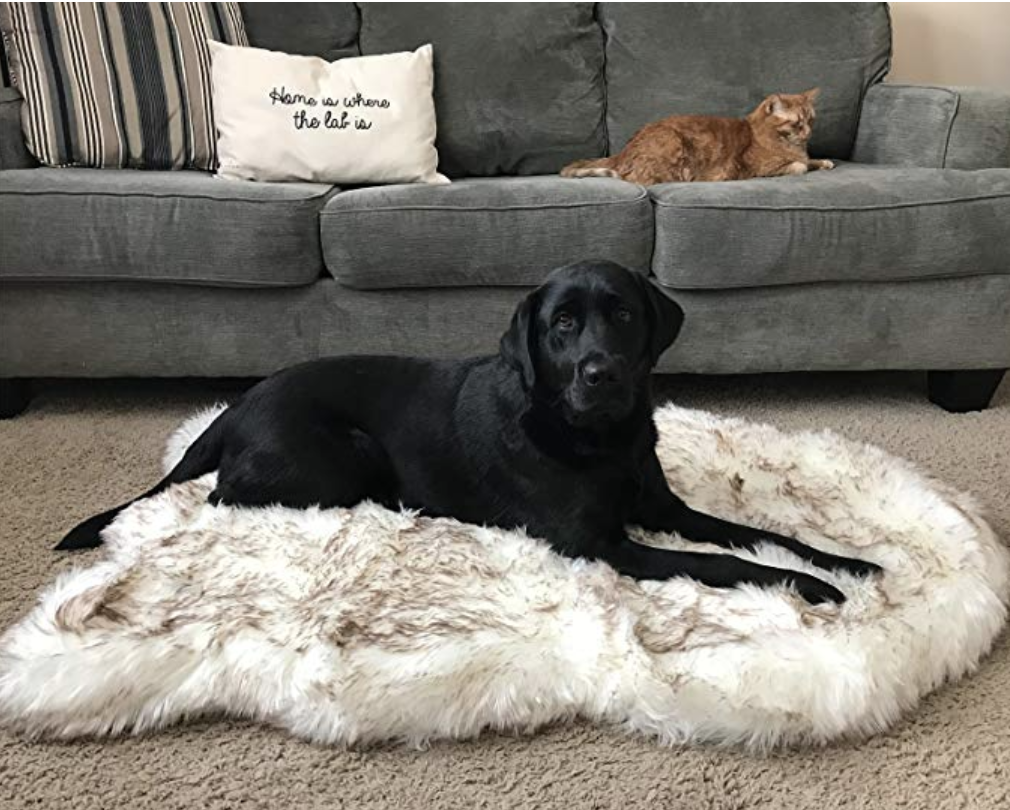 The PupRug will become the ultimate resting spot while being a modern addition to the home instead of an eyesore. The memory foam also makes it a great choice for elderly or disabled doggos. Comes in white and grey.
Price: $149.00
Rating: 4.5/5 with 90
Pawsative Ruffview: "My dog loves his new bed!! I haven't had any issues with mine shedding. The only issue I've had is getting my cat off of it so the poor dog can use it lol. Definitely recommend this, it blends into the room like a cute throw rug. Love it!"
VIP Diamond Luxury Dog Sofa Bed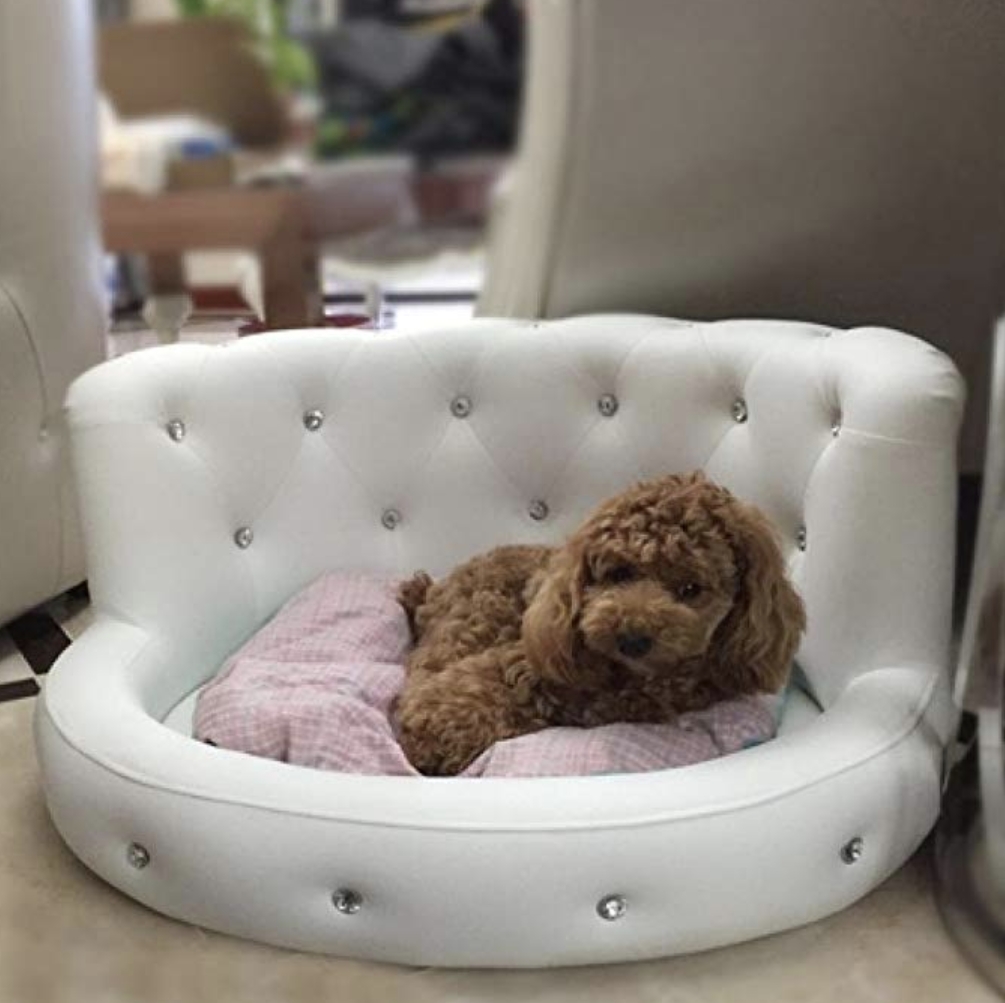 This is another pet bed that will elevate your home. The rhinestone leather-style textured is fancy enough for any prissy pup. Comes in:
White
Purple
Pink
Black
Armchair styles
Price: $259.99
Rating: 4.5/5 with 3 reviews
Pawsative Ruffview: "I love this bed. It is really heavy which was surprising. Very small. The dog in the picture must be 5 lbs tops. Fits a small dog only. Made well."
Art Deco Malachite Emerald Dog Bed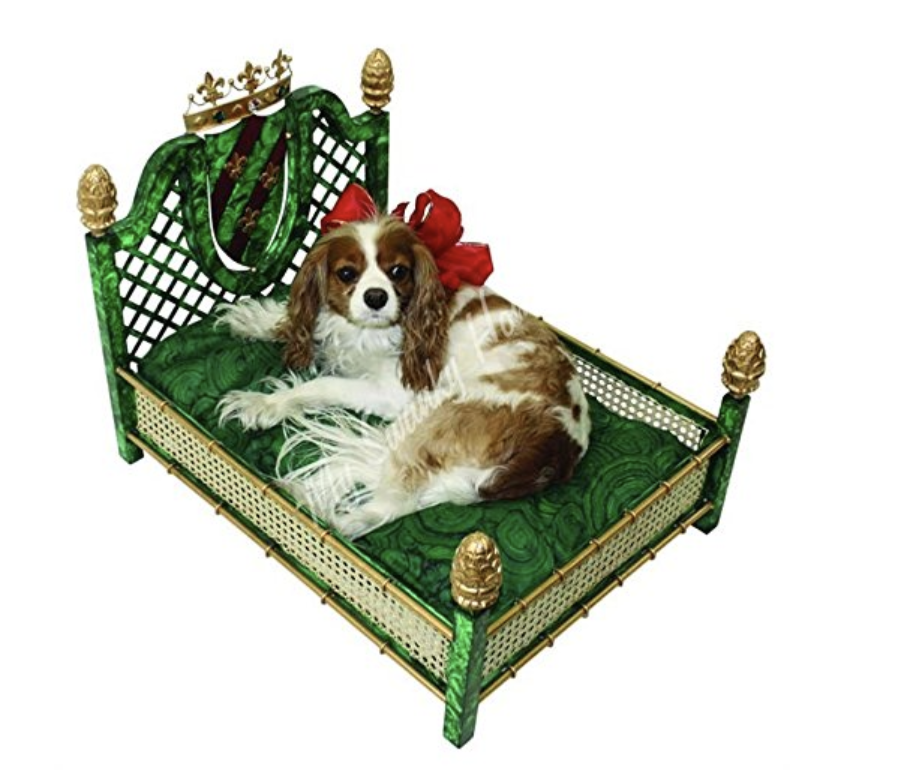 If your dog wishes he was a king in the 1800's, he can now live out his fantasy with this bed. Handcrafted with iron, rattan and wood, this is the finest bed a doggo can yet. The artichoke finials are even handcrafted.
Price: $849.99
My Swanky Home Lavish Gold Scroll Dog Bed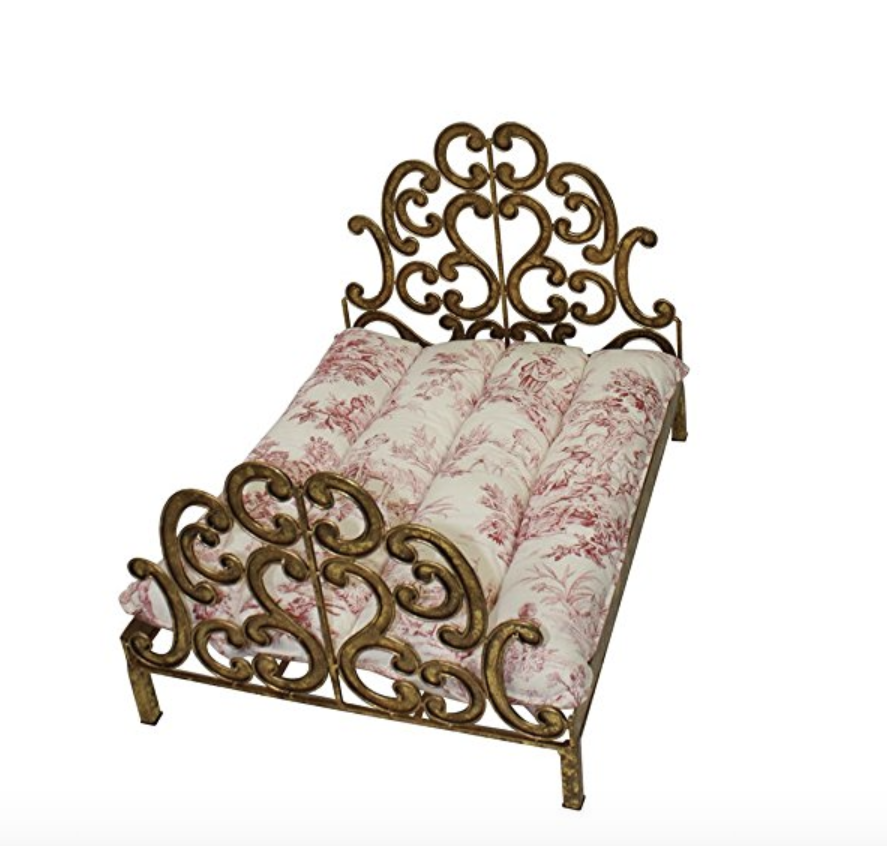 If you don't want your pup sleeping with you at night, try getting her an actual mini-bed for herself. Your prince or princess will feel elegant falling asleep for some beauty rest in her Italian Gold handcrafted bed.
Price: $283.80
Flexi-Glam Retractable Leash with Swarovski Crystals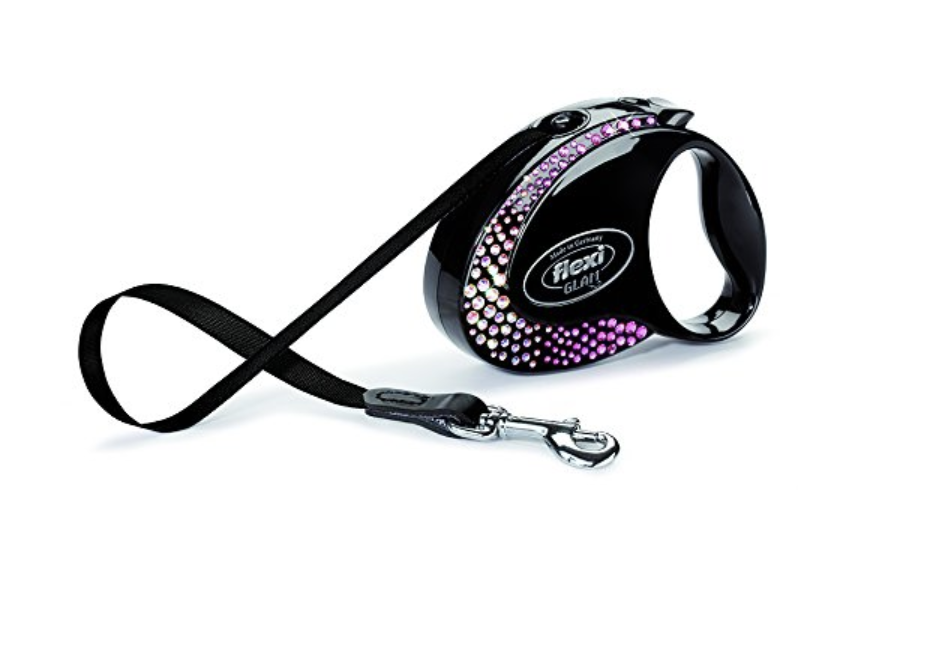 If you like retractable leashes more, this one features up to 500 Swarovski crystals hand applied. Imagine the sun catching them each motion and making sparkles on every walk.
Price: $70.04
Chrome Bones Oro Diamonds Rose Gold Dog Collar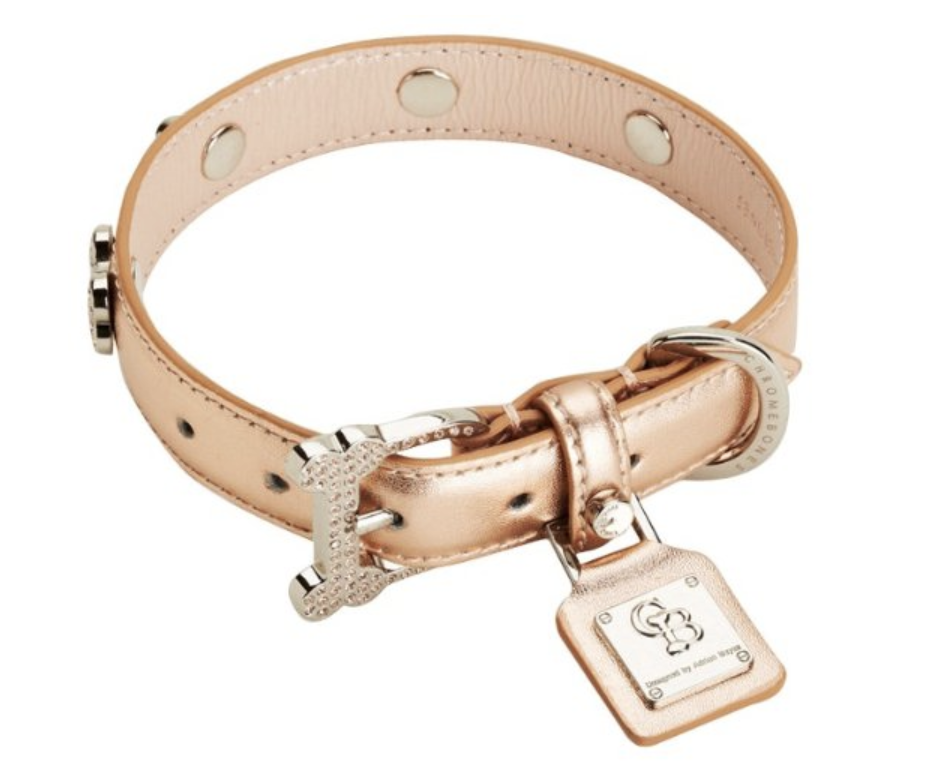 This Italian metallic leather collar becomes even more lux with hand-set Swarovski crystals. Expensive-looking and well-made, your dog is sure to get many compliments from them (particularly from other dogs 😉
Price: $250
Rating: 5/5 with 1 review
Pawsative Ruffview: "This collar looks so beautiful on my little Zushon dog. White with blonde ears – and the collar goes perfectly with them. So expensive looking and well made. It's fabulous. I got the leash, too. It's a little more gold than the collar, but also very nice."
Hartman & Rose Haute Couture Octagon Dog Collar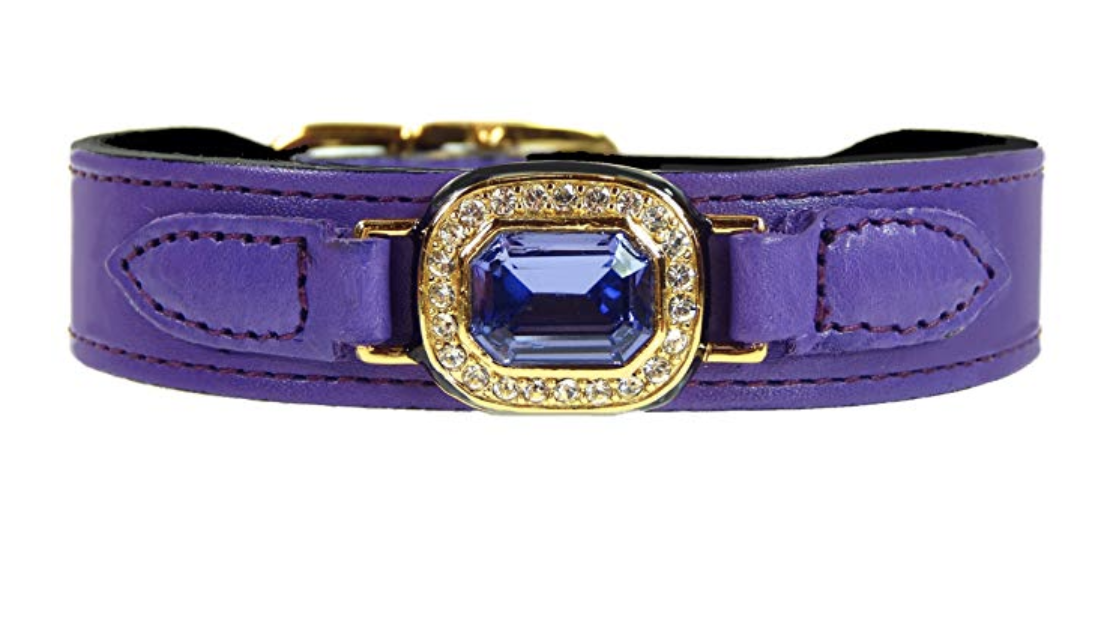 Another designer collar, this one is set with a Tanzanite Swarovski crystal in the middle and plated with 22 Karat Gold.. Perfect for catching sun rays on walks, it's also handcrafted in Canada with 100% Italian leather and Italian hardware. Comes in purple and orange.
Price: $149.99
Rating: 4.5/5 with 5 reviews
Pawsative Ruffview: "I purchased this in a size larger since my dog is just a puppy and will grow into it. Most beautiful dog collar ever and will keep my Jessi in bling her entire life."
Blinged Out Full Rhinestone Dog Collar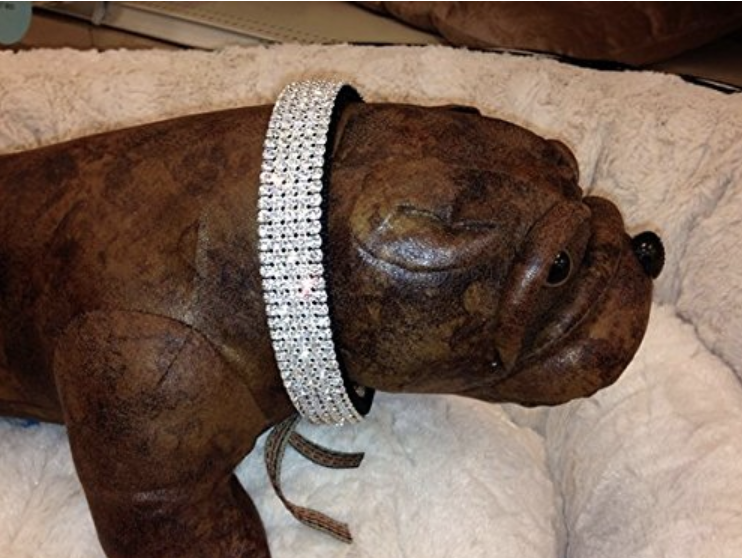 If you and your dog are super into bling, you may want an entire collar decked out with rhinestones. We got that too. The black nylon is bowelled with Swarovski crystals all the way around, 1 inch wide. They're hand applied to ensure stability. Compared to the actual price, you'll look rich!
Price: $54.99
Rating: 5/5 with 3 reviews
Pawsative Ruffview: "I love love love this collar!!! So much bling!! It looks wonderful on my Standard Poodle!! I am so glad that I found Blinged out Pets again!!!!"