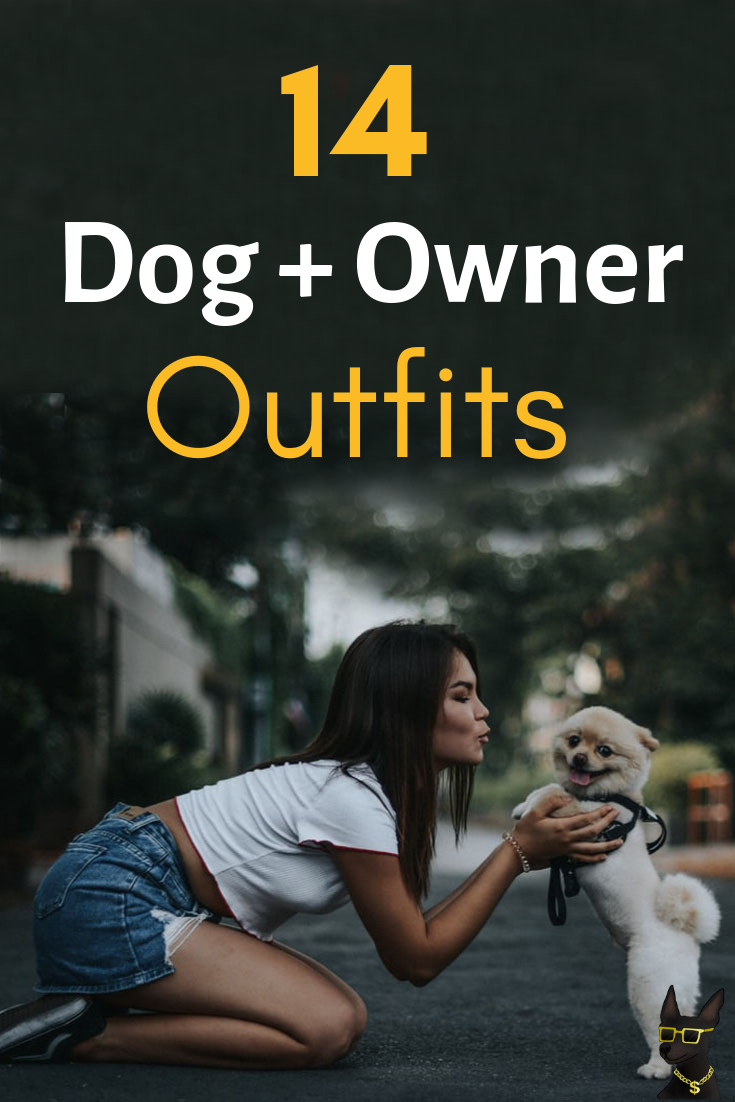 Clothes can make a statement, but they have double the impact when they're also worn by your canine.
Whether you're looking for matching dog sweaters or matching dog t-shirts, we have a ton of options for you in this post.
Most of these outfits sell the owner and dog piece separately—so be sure to select both on check out!
14 Hilarious Dog and Owner Matching Clothes
Jailhouse Rock Matching Dog Hoodie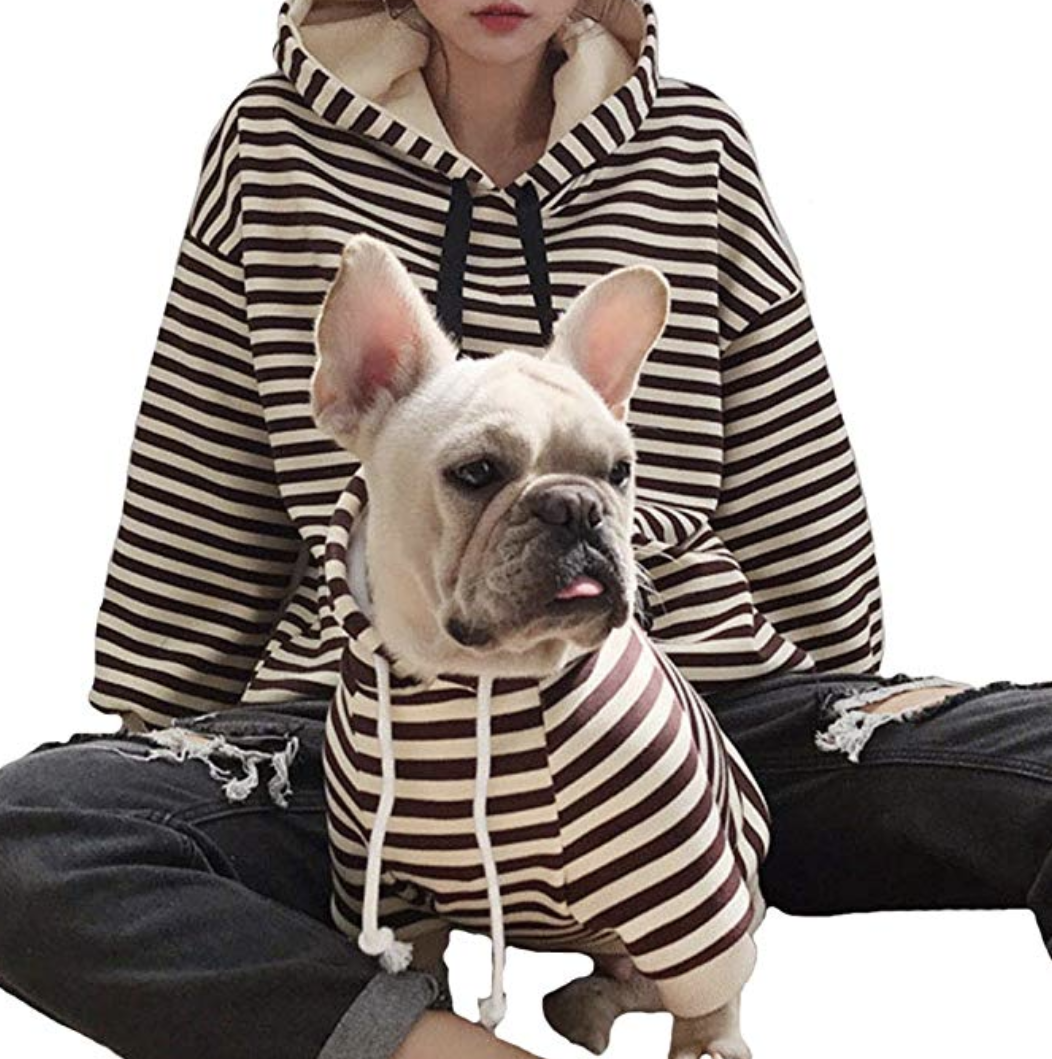 This sweater definitely brings some jailhouse vibes and we're loving it. Who else should accompany you to the penitentiary other than your pet pal?
Get starting at $17
The REAL Boss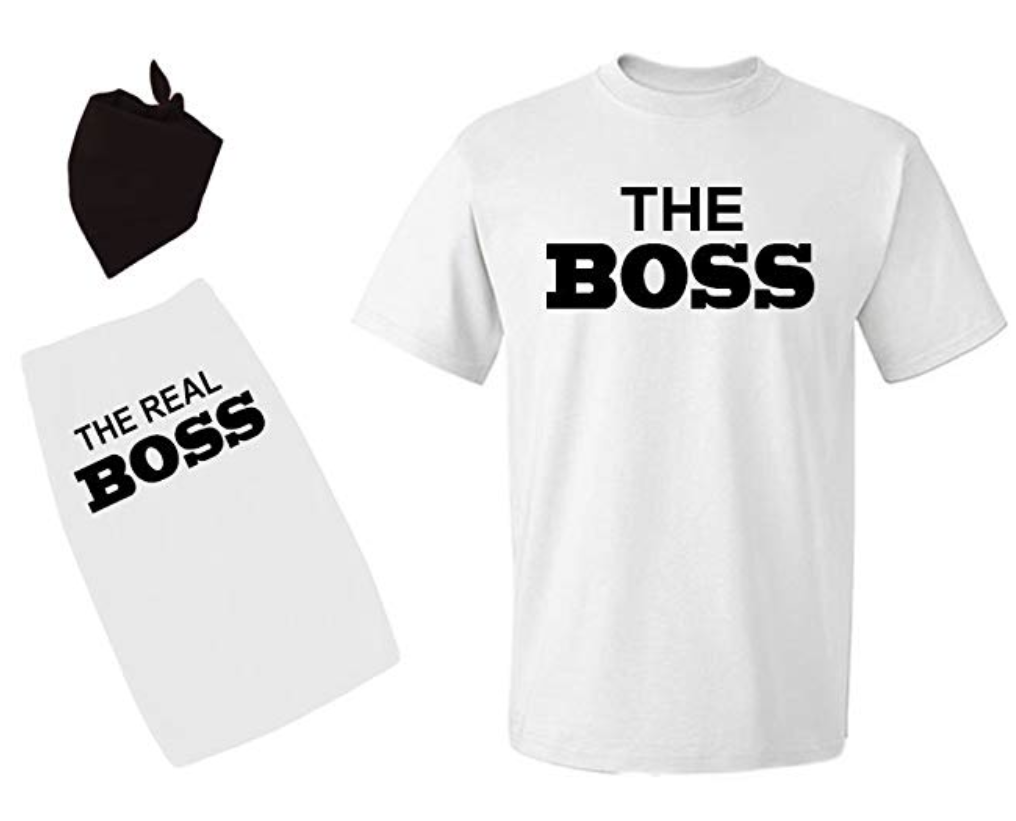 Think you're pretty boss? I think your dog would beg to differ. And now with this shirt, you can both be bosses. It even comes complete with a black bandana to make your pup look even more badass.
Get starting at $19
See Right Through You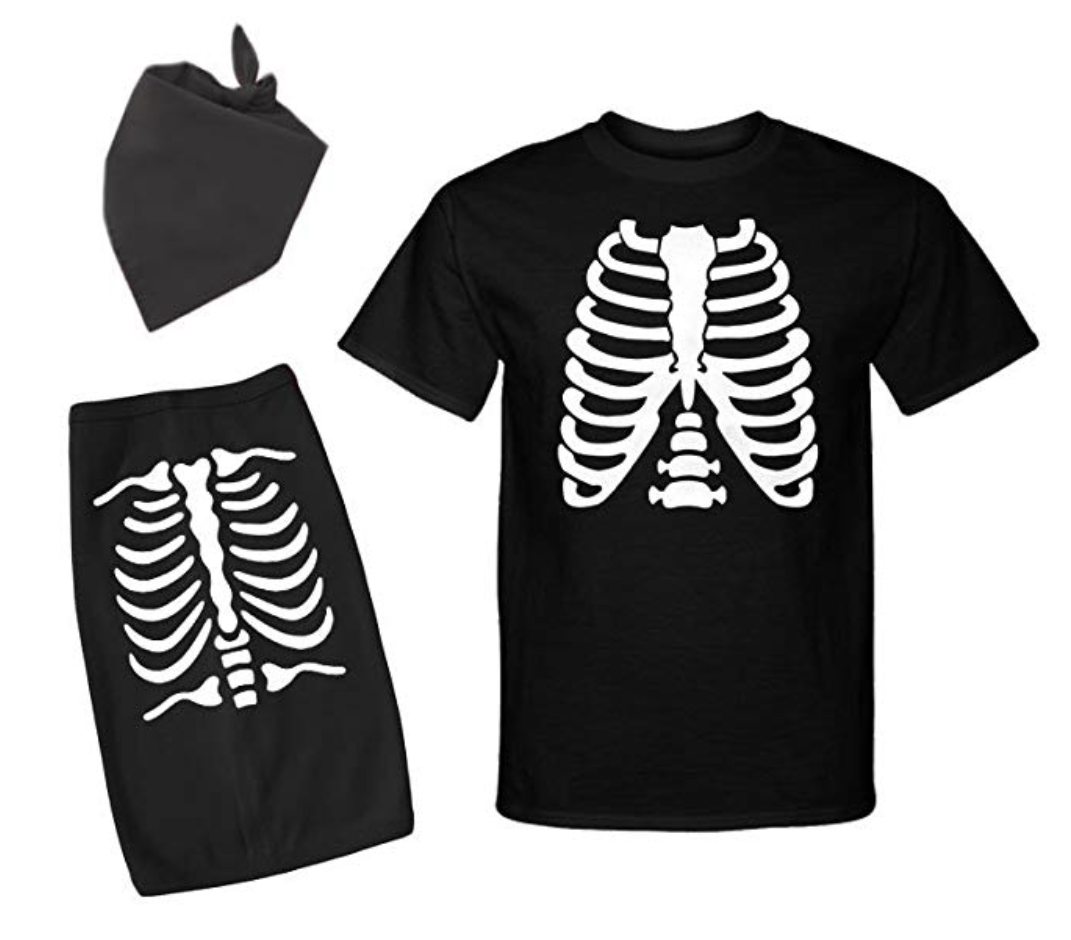 This shirt brings a whole new meaning to "bad to the bone." This unisex shirt features your human bone structure and your canine's shirt features his, too (how cute are the leg bones!?).
Get starting at $19
I Love You to The Moon and Back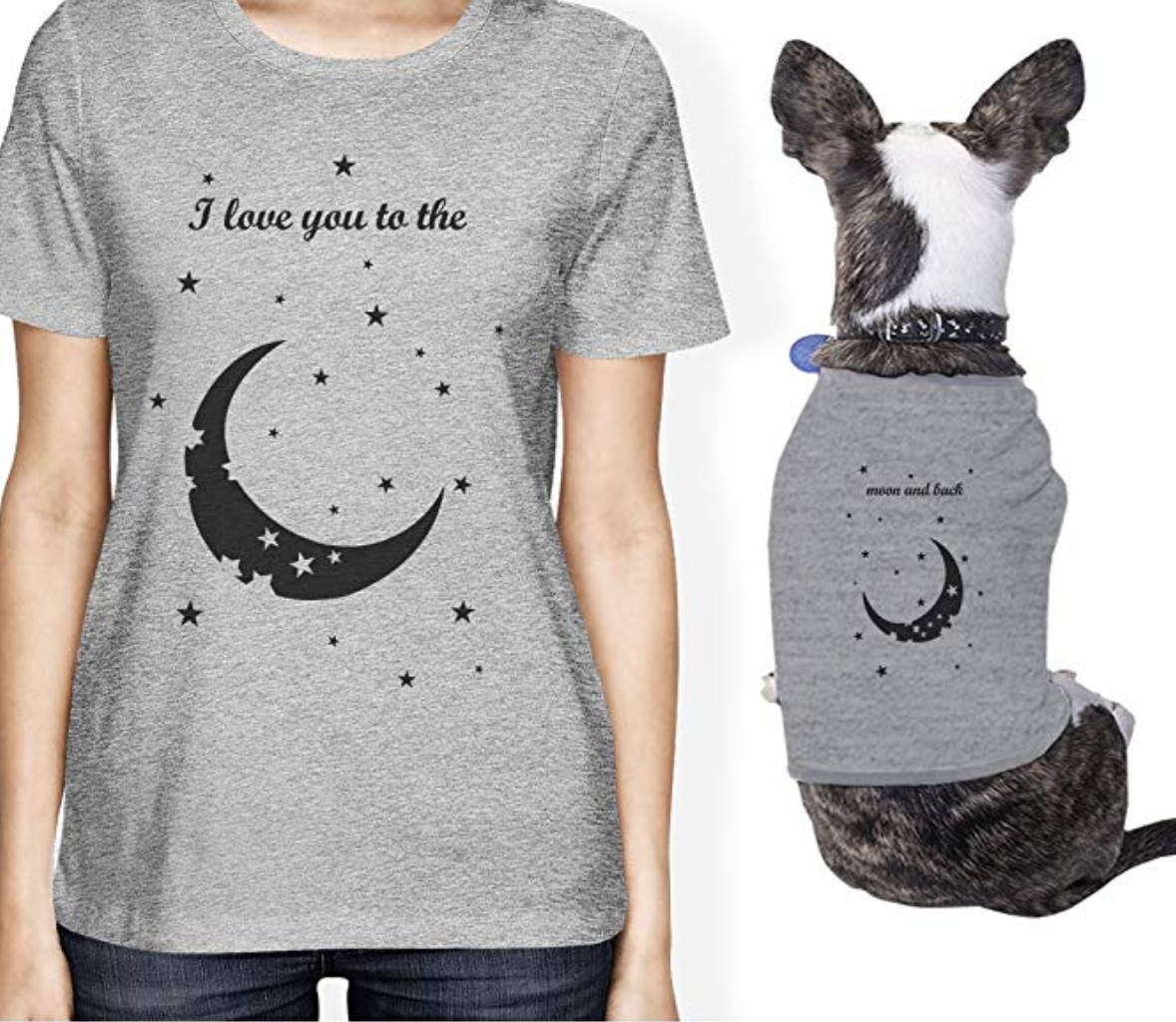 Whether you're wearing it to bed or as a fashion statement on the streets—this matching set is just adorable! The high-quality, comfortable shirt comes in white, grey or black.
Get it for $29.99
Say Hello to My Little Friend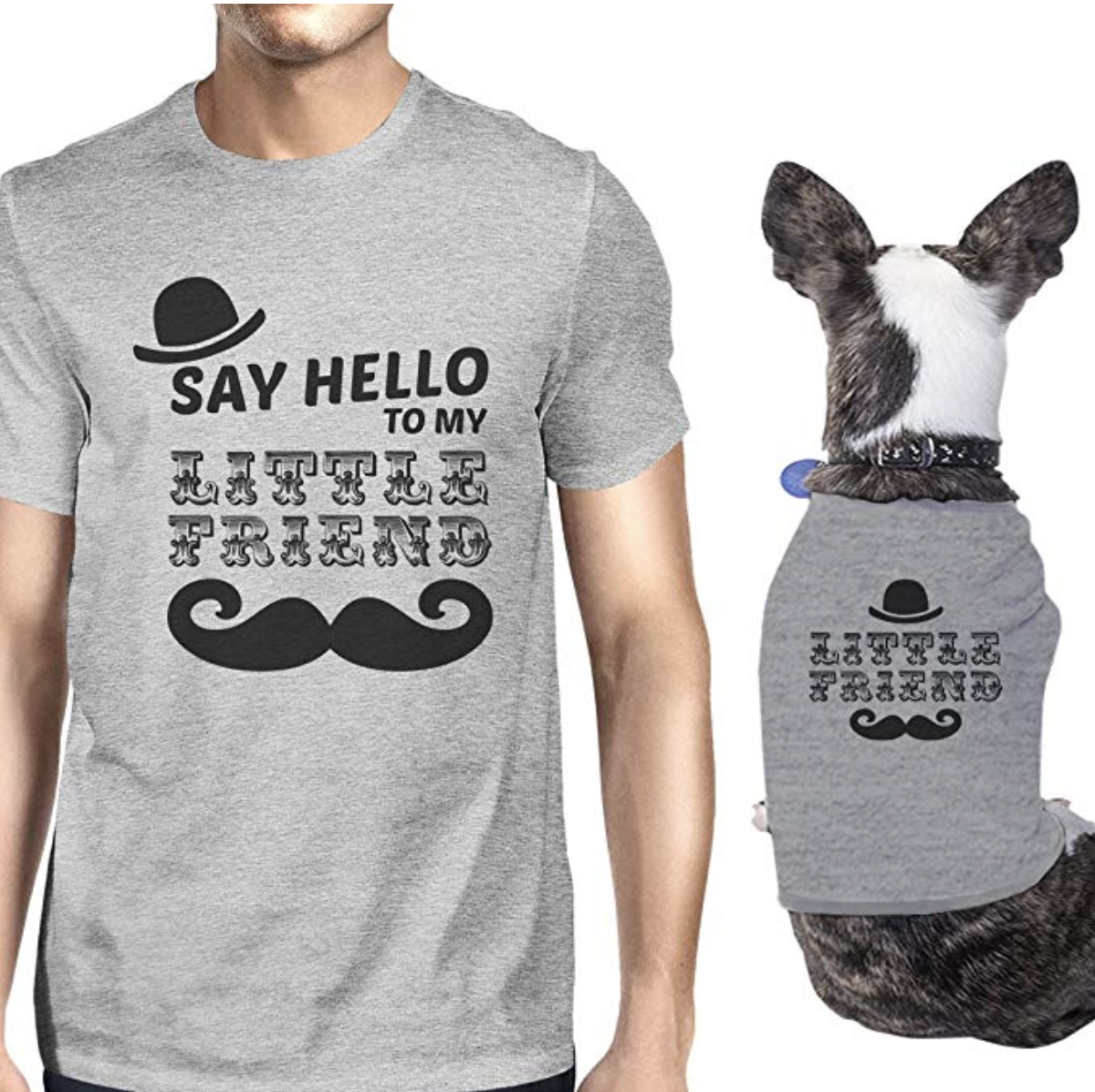 If you're looking for a more masculine version of the shirt above, we have that for you, too! In case anyone is unsure who the "little friend" is, your pup's shirt displays it clearly.
Get it for $29.99
Best Friend Matching Dog Shirt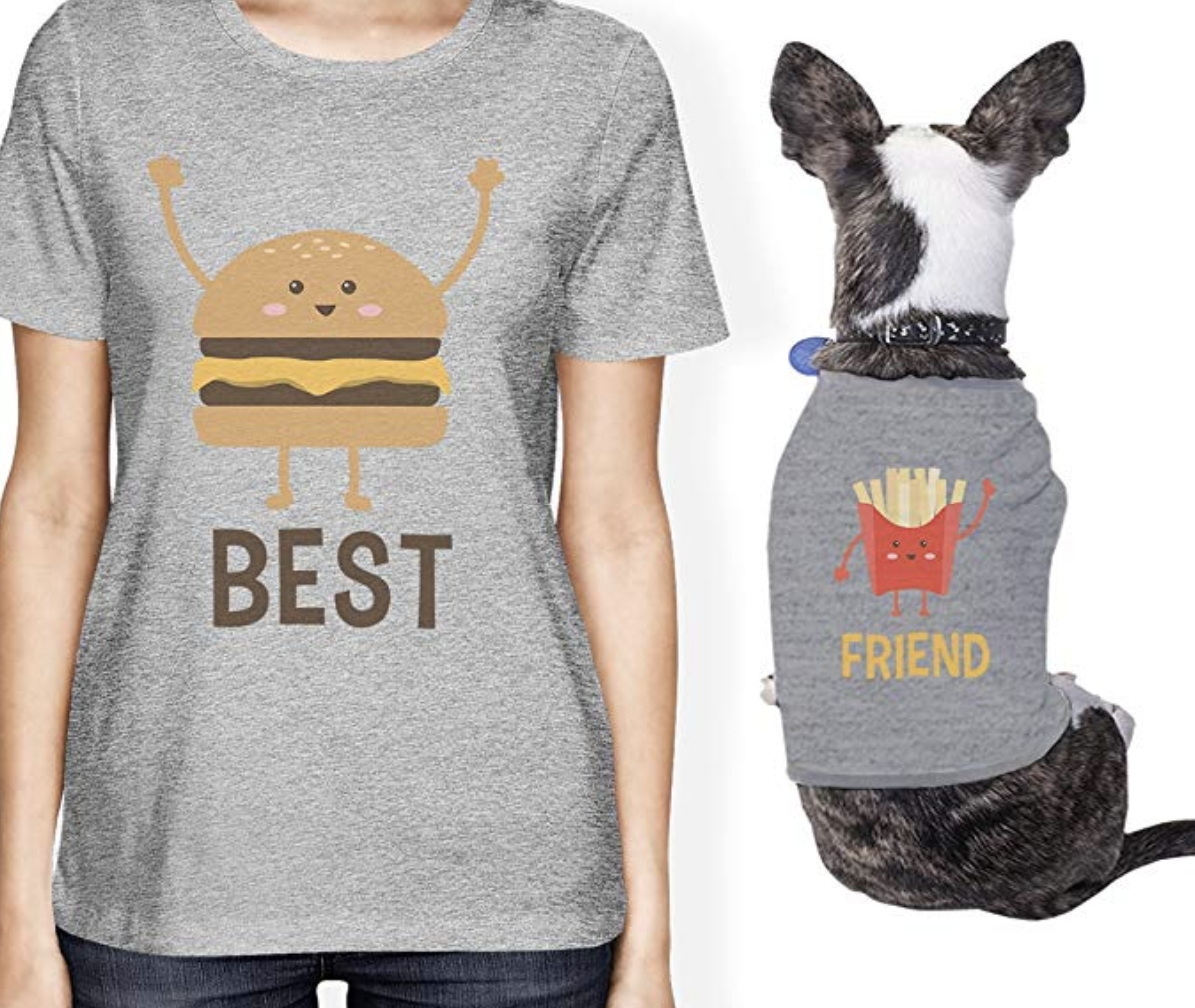 Do you and your pup go together like a burger and fries? Proclaim your friendship loud and proud with this shirt set.
Get it for $30.99
Pooper Scooper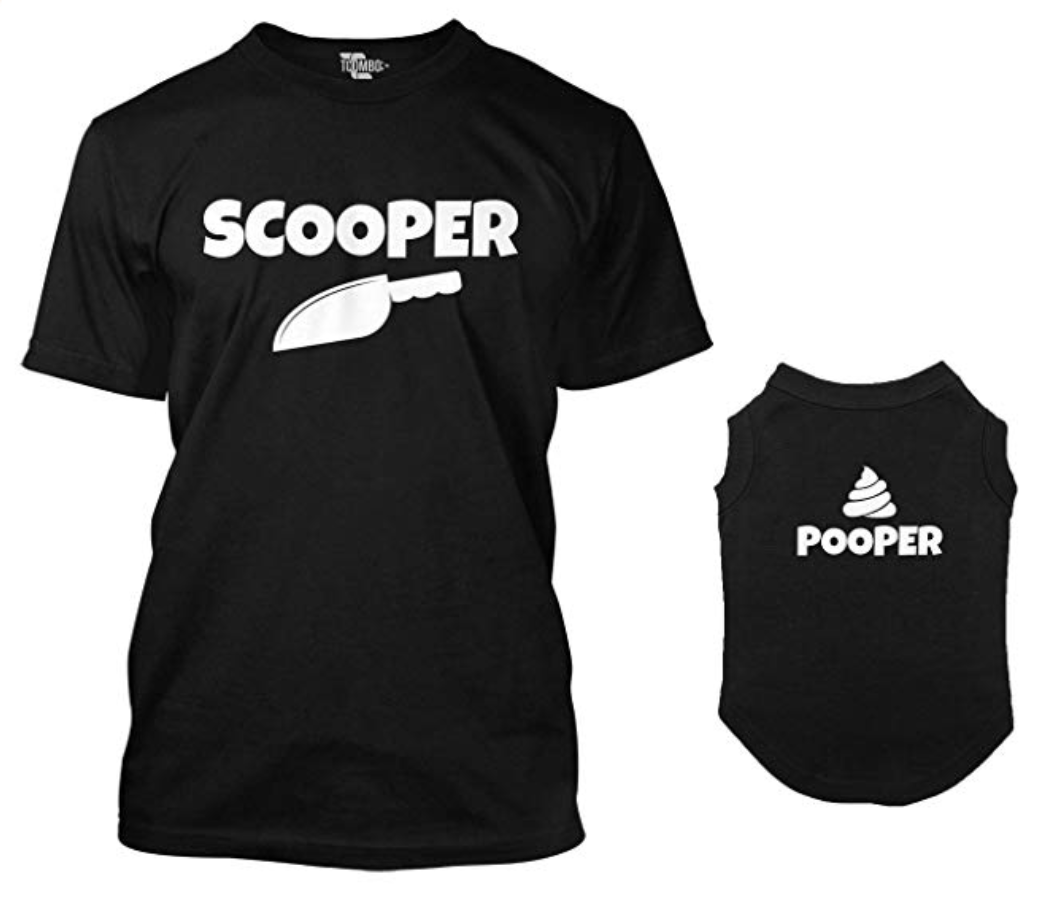 Finally, an outfit that can apply to every dog and owner. If you can't relate to this, we need to talk: START PICKING UP YOUR DOG'S CRAP!
Get it for $18.95
I Need Coffee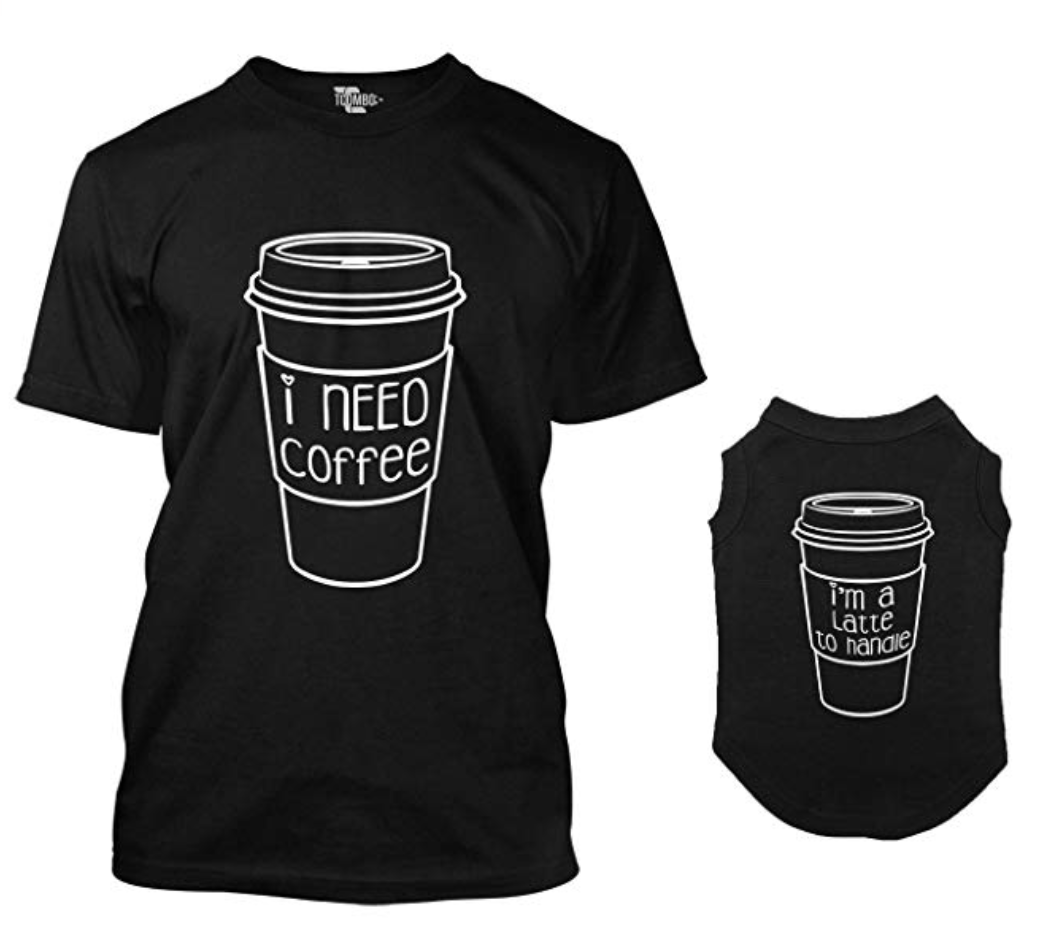 If you're a coffee fiend, it's understandable. It's because your dog is a latte handle. Imagine all the comments you'll get walking down the street in this punny outfit. It comes in several colors too.
Get it starting at $17
Missing Slice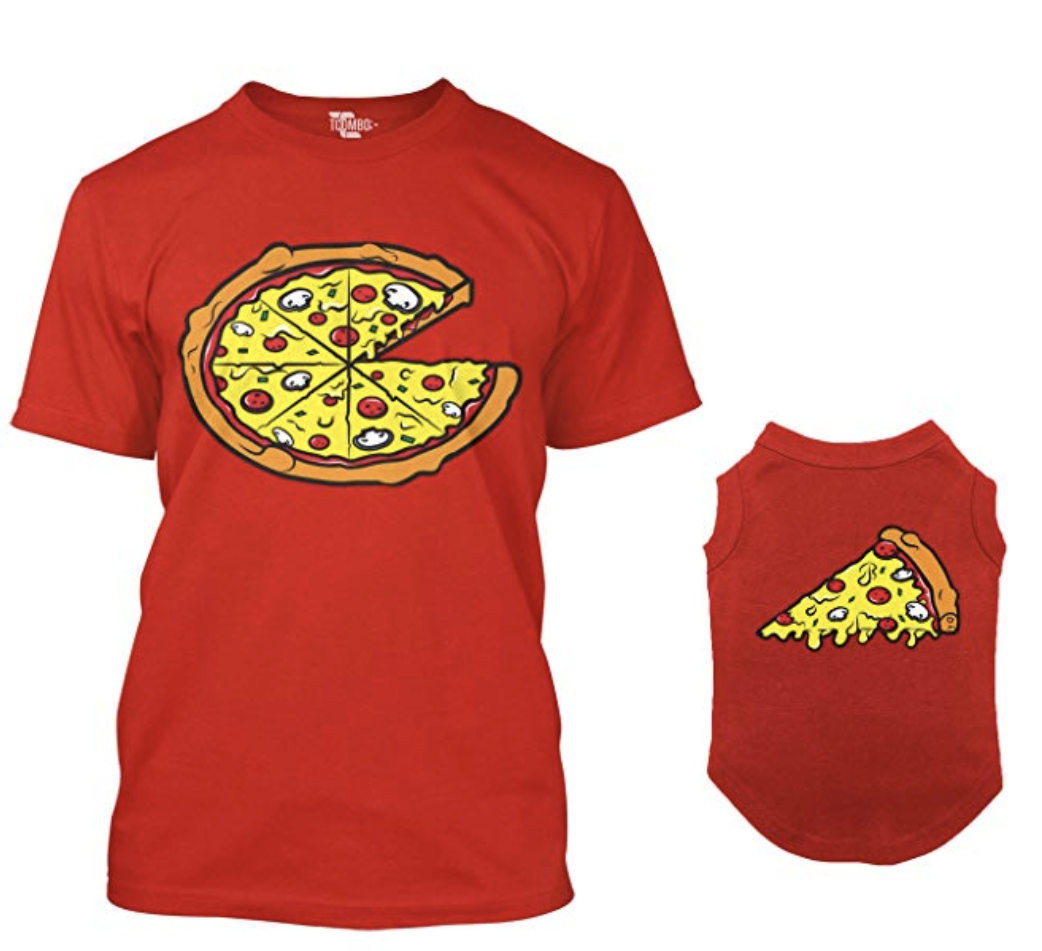 You're probably a pizza lover and let's be honest: Which dog isn't either? So aside from being the perfect shirt for almost anyone, it makes quite the statement too. You can't be whole without your missing slice <3 Comes in red, black, blue and white.
Get it for $16.95
Big Burrito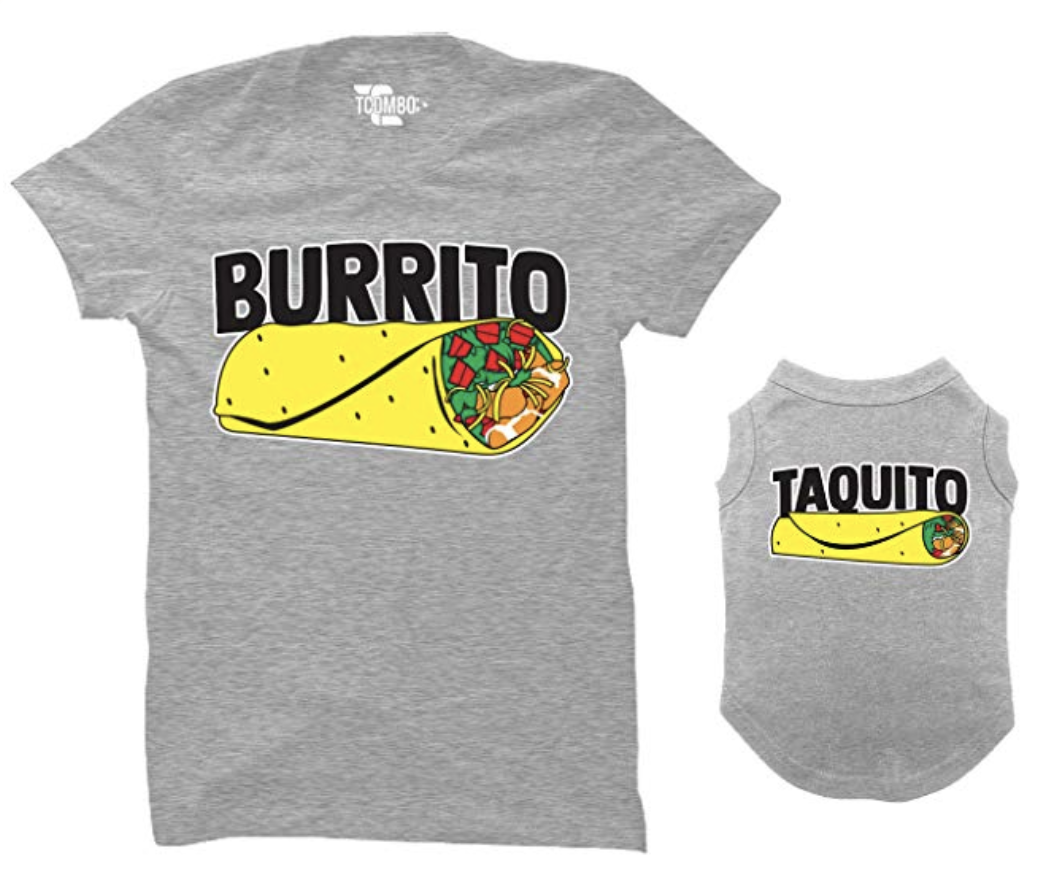 Coffee, pizza and burritos. We're on a theme here and we're rolling with it. This big burrito and little taquito shirt comes in a variety of colors so your pup can find her favorite.
Get it for $16.95
Fur Mama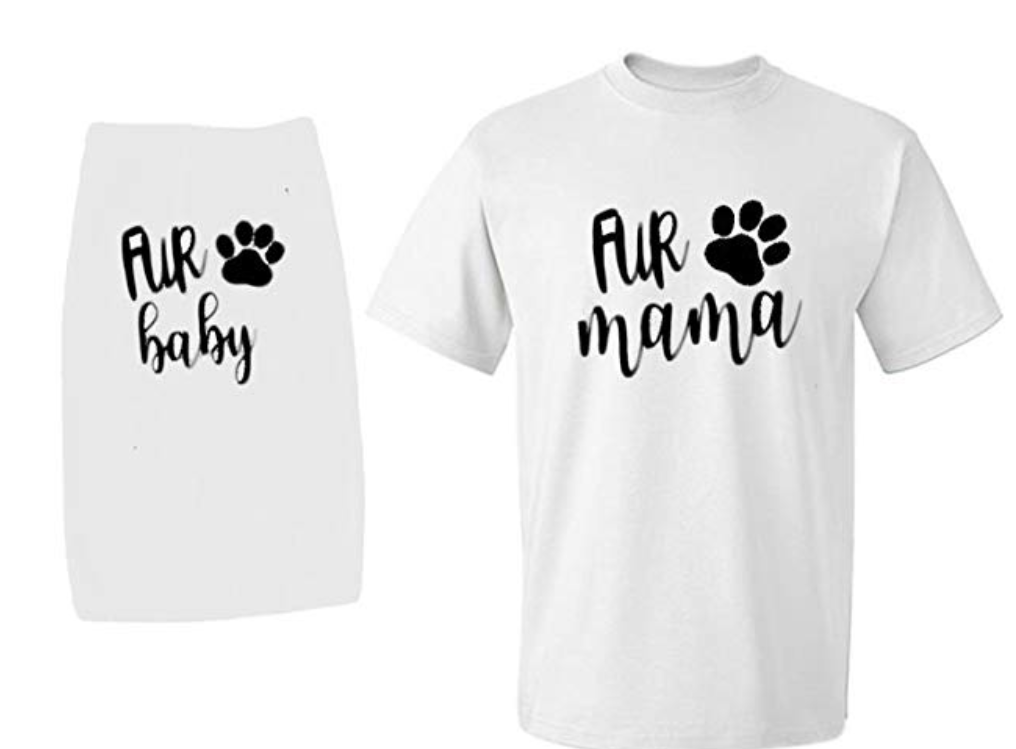 For something a little more simple, we have a fur mama and fur baby shirt set. It comes with a black bandana for your baby and a white and black scarf for the fashionable mom.
Get it for $19
Wine or Whine?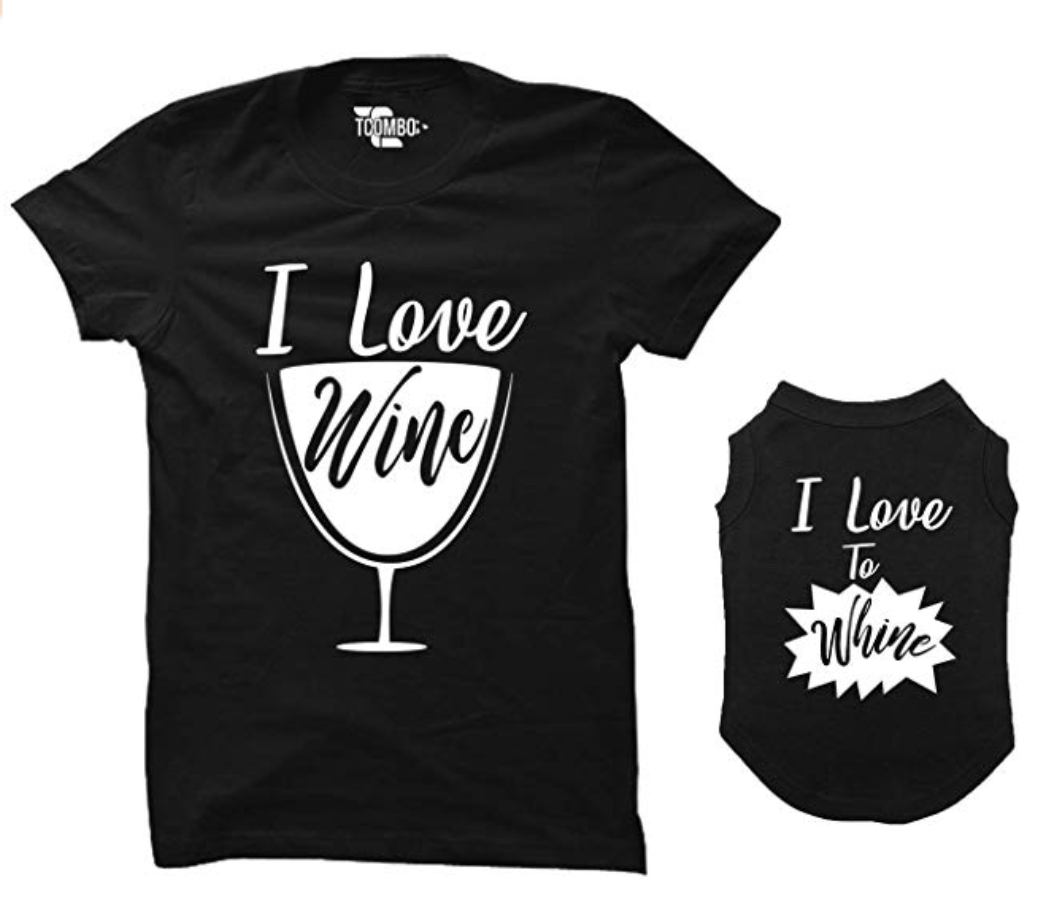 Believe it or not, your dog loves wine too. Okay, he loves to whine. But not while he's wearing this shirt (hopefully).
Get it for $16.95
Adidog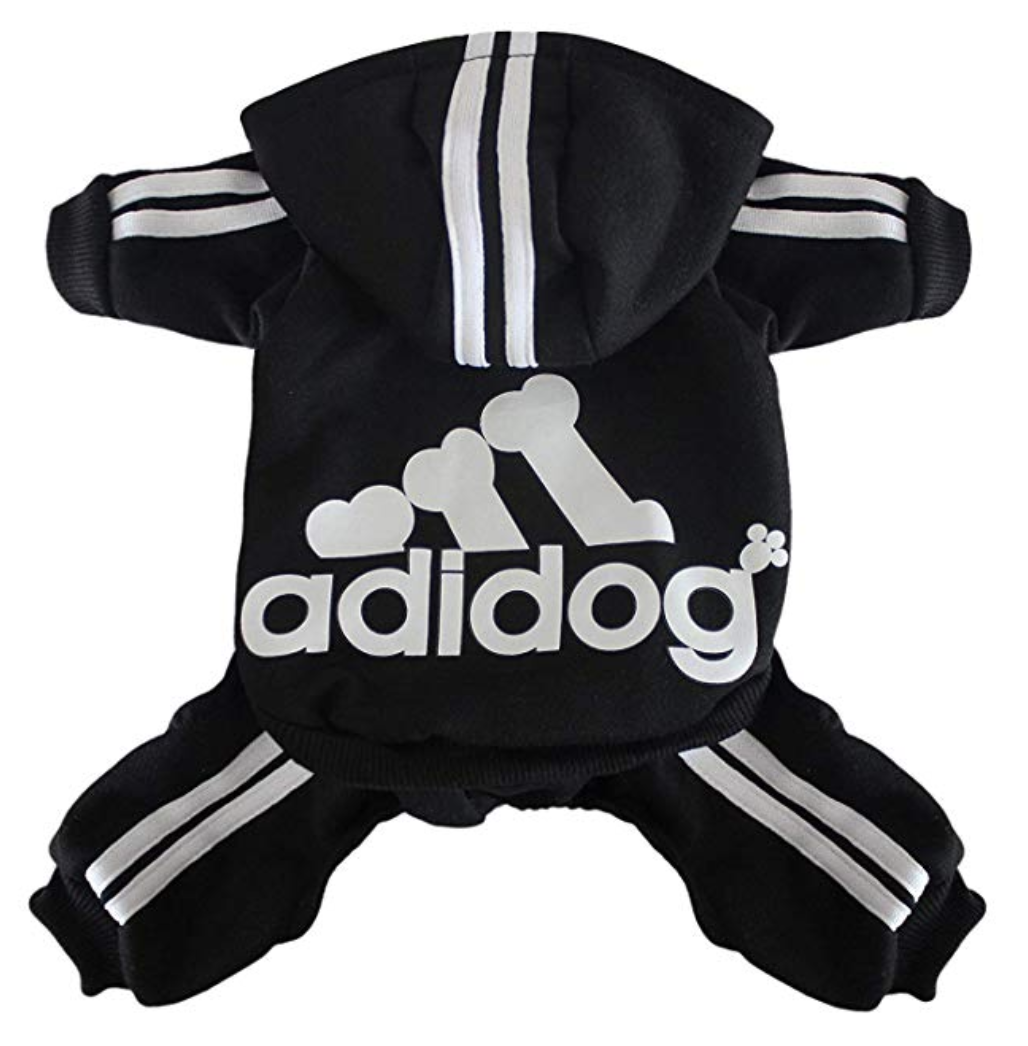 If you already own an Adidas tracksuit, you can get your pup one for much cheaper. While it won't be Adidas, it's a sports brand made specifically for dogs, Adidog. Brilliant, right? It even comes in a variety of colors to match yours.
Get it for $9
Plaid Sweater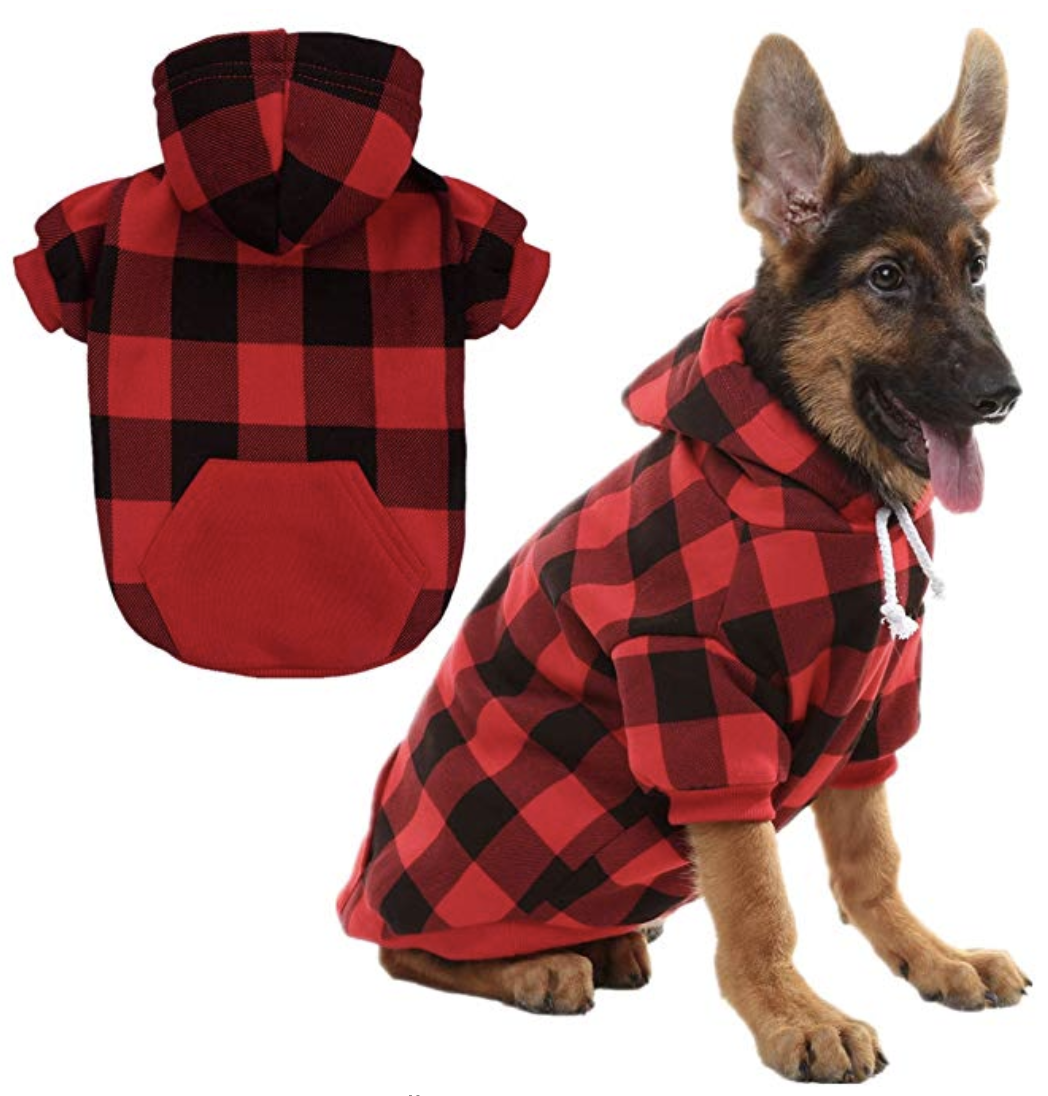 If you love plaid, guaranteed you have a patterned sweater laying around. For a few extra bucks, your pup can have a matching one too.
Get for $13.99
All You Need is a Dog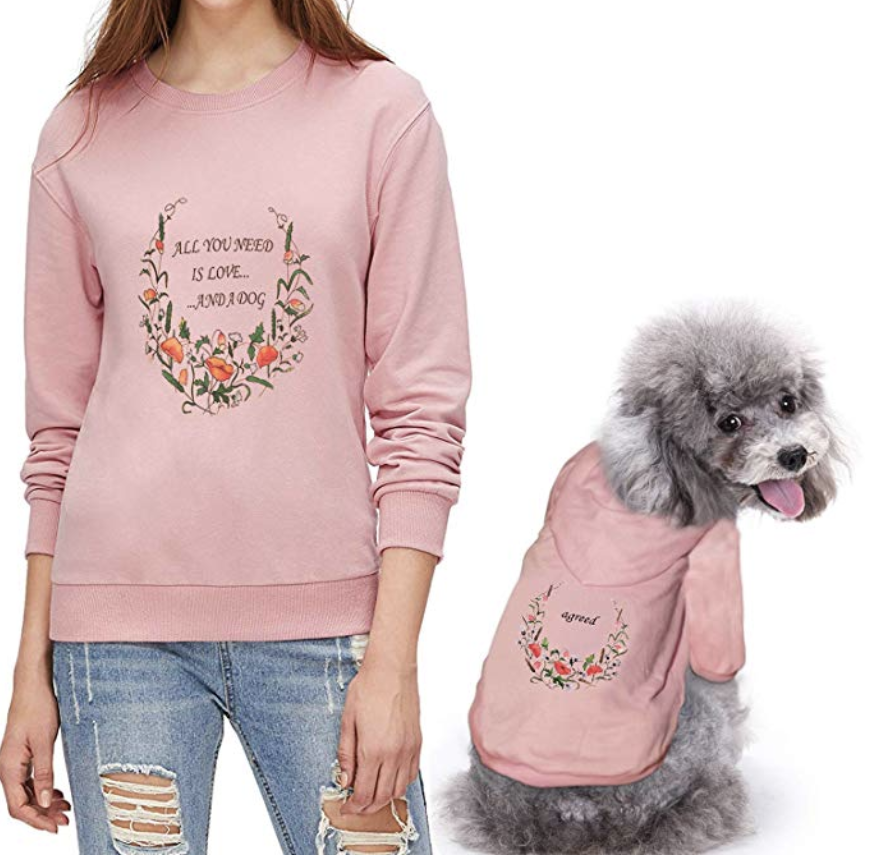 There's only 2 things you really need in life: Love and a dog. Your dog proudly agrees. This highly rated sweater comes in both pink and grey.
Get it for $12.99
My Dog Thinks I'm Crazy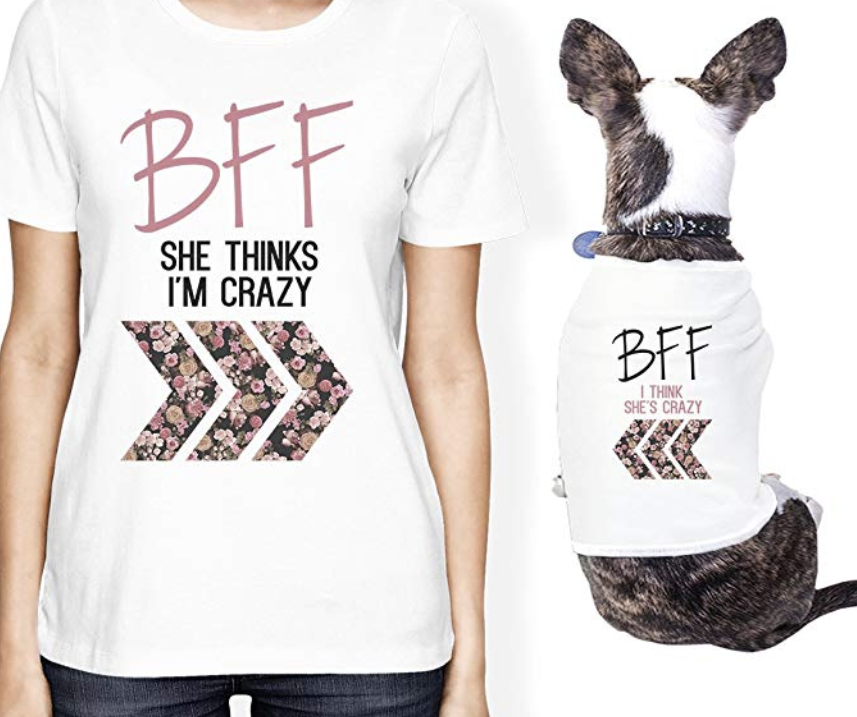 Do you ever get the feeling your dog thinks you're crazy? She gives you that "what are you doing?" look or "what the hell are you saying?" head tilt. But at the same time… she's pretty crazy too. The shirts say it all. Comes in black, grey and white.
Get it for $29.99
Mini Me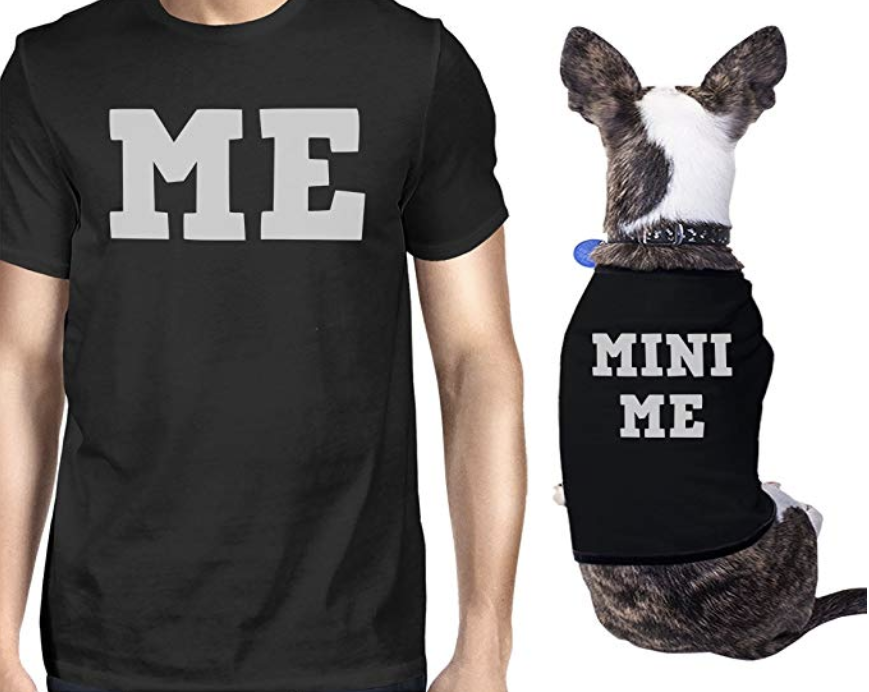 Ever feel like if you were a dog, you'd be your dog? And if your dog was a person, they'd be you? You've been together so long that you take on each other's personality. This shirt comes in white, black and grey.
Get it for $28.98
My Monster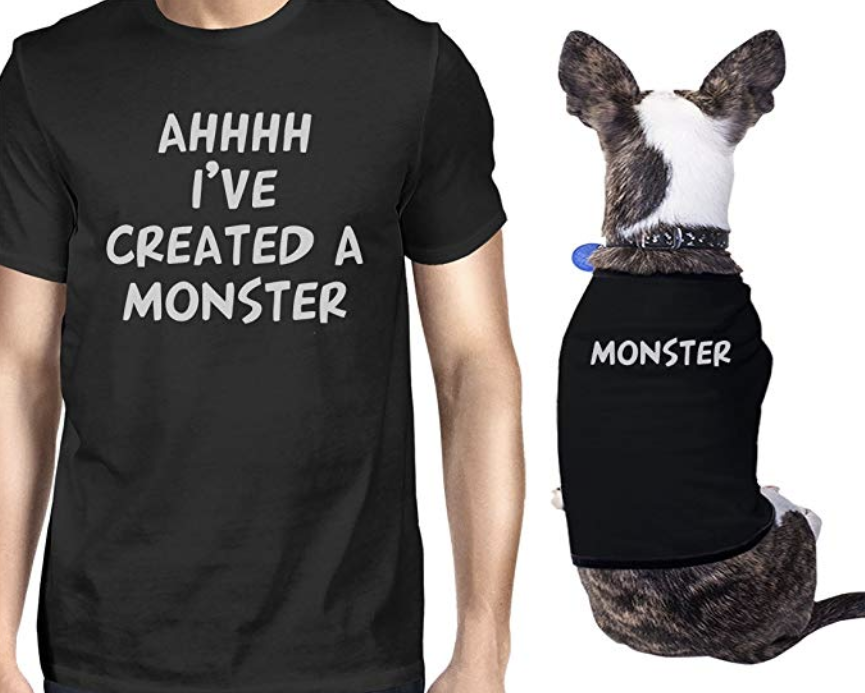 He may be a little monster, but he's your monster. Tell the world with this adorable shirt. Comes in black, white and grey.
Get it for $31.98