Forget couple's costumes.
What you really need is dog and owner matching Halloween outfits.
You'll have fun making these low-effort ideas your own and your pup will love accompanying you to your Halloween festivities.
Today, we have 3 super easy options for you. Most of them are ideal if your dog isn't typically one that loves dressing up.
Dog and Human Matching Costumes
Looking for couple's costumes that your dog can partake in? We got you covered!
Psychics Dog + Owner Costume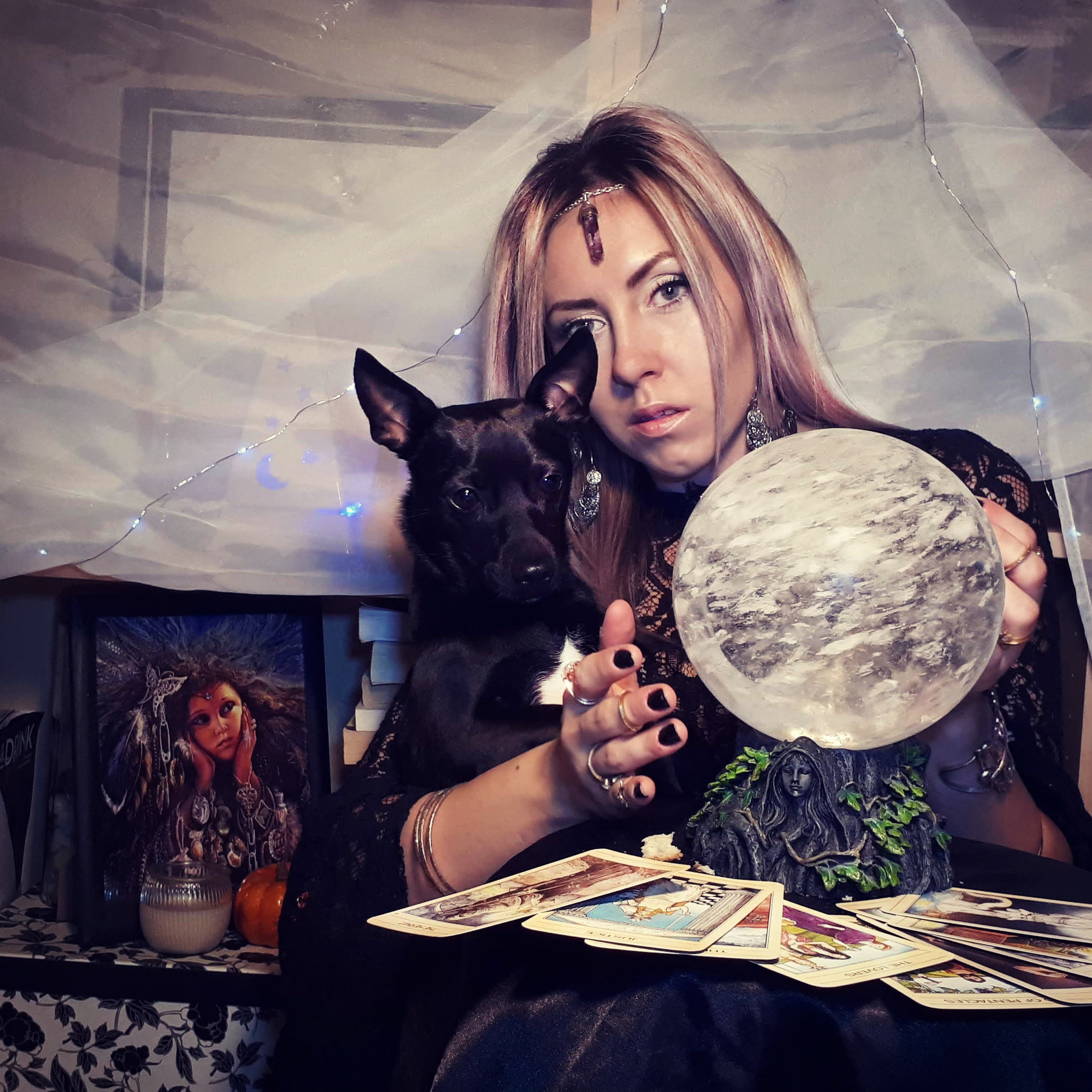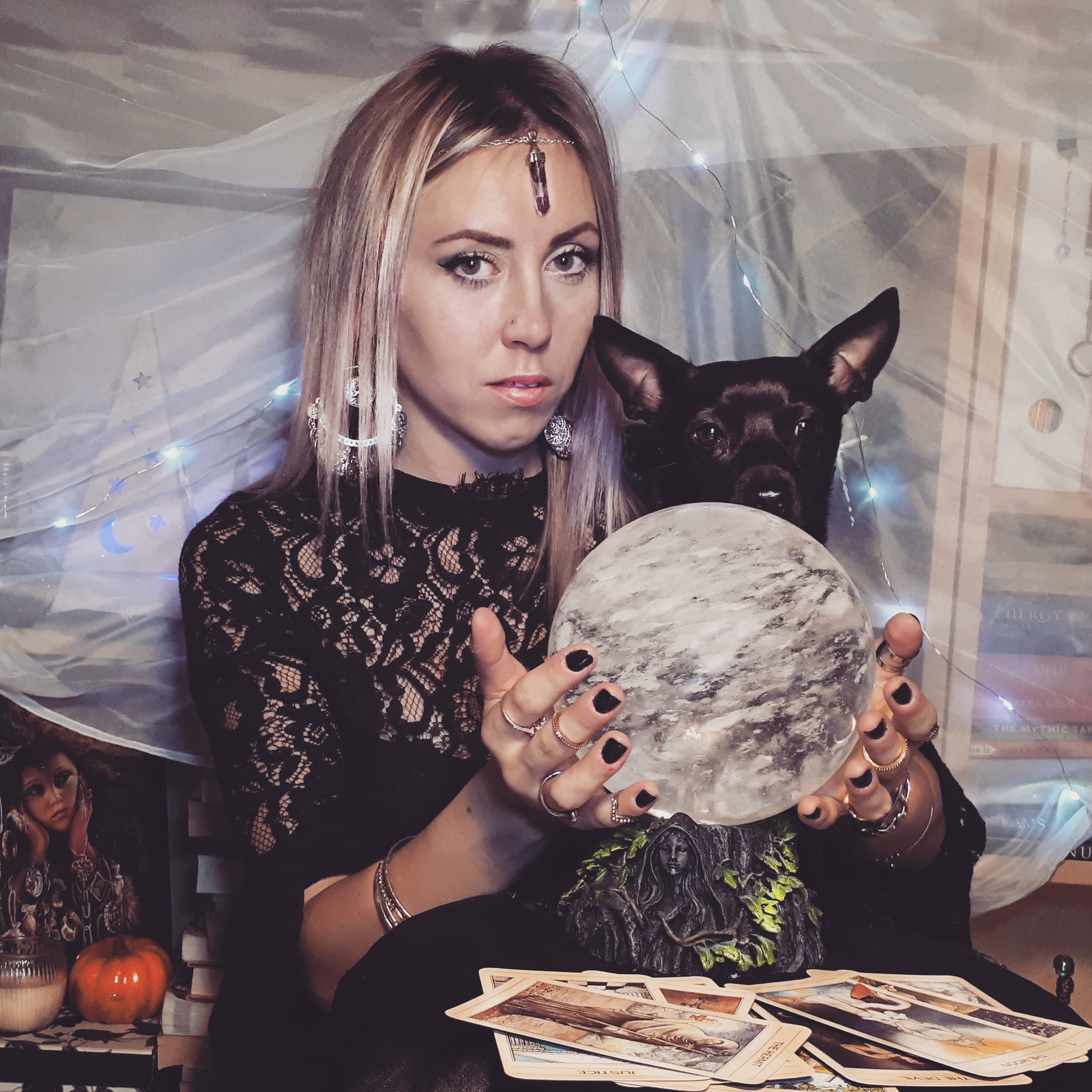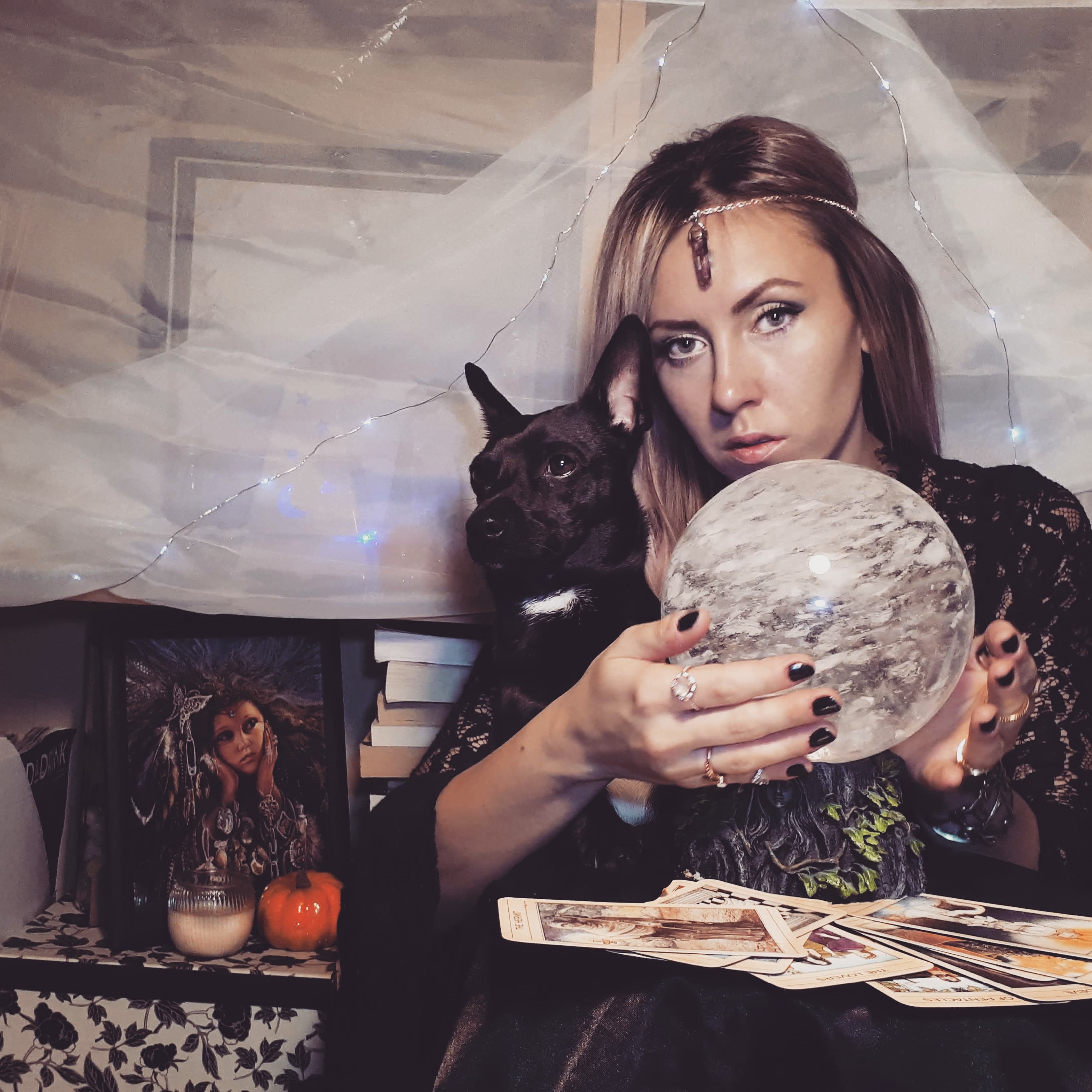 This low-effort costume requires you to dress up a bit, but it's mostly just jewelry and makeup. As for your dog's costume, he barely needs to do anything either. Having a dog near you in the costume gives it a "black cat" look. Even if your dog isn't black, psychics and witches are often very in tune with nature and animals, so it's an addition that makes sense.
However, to give your dog a super quick psychic look, you can simply have him wear a pointed crystal necklace. If you already have one, adjust the size or tape the chain together to fit his neck. Remember, if your dog is one to chew on anything, this could be a choking hazard so watch him closely.
Human Costume:
Matching Dog Costume:
Dorothy + Toto Dog Costume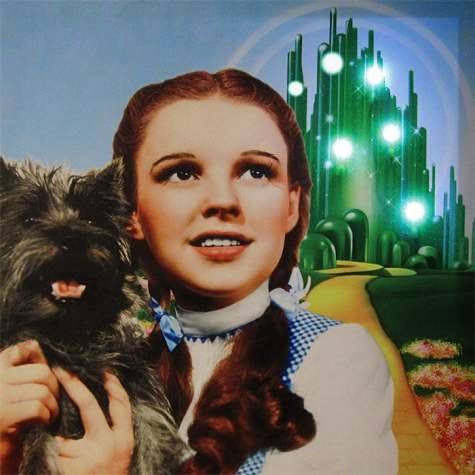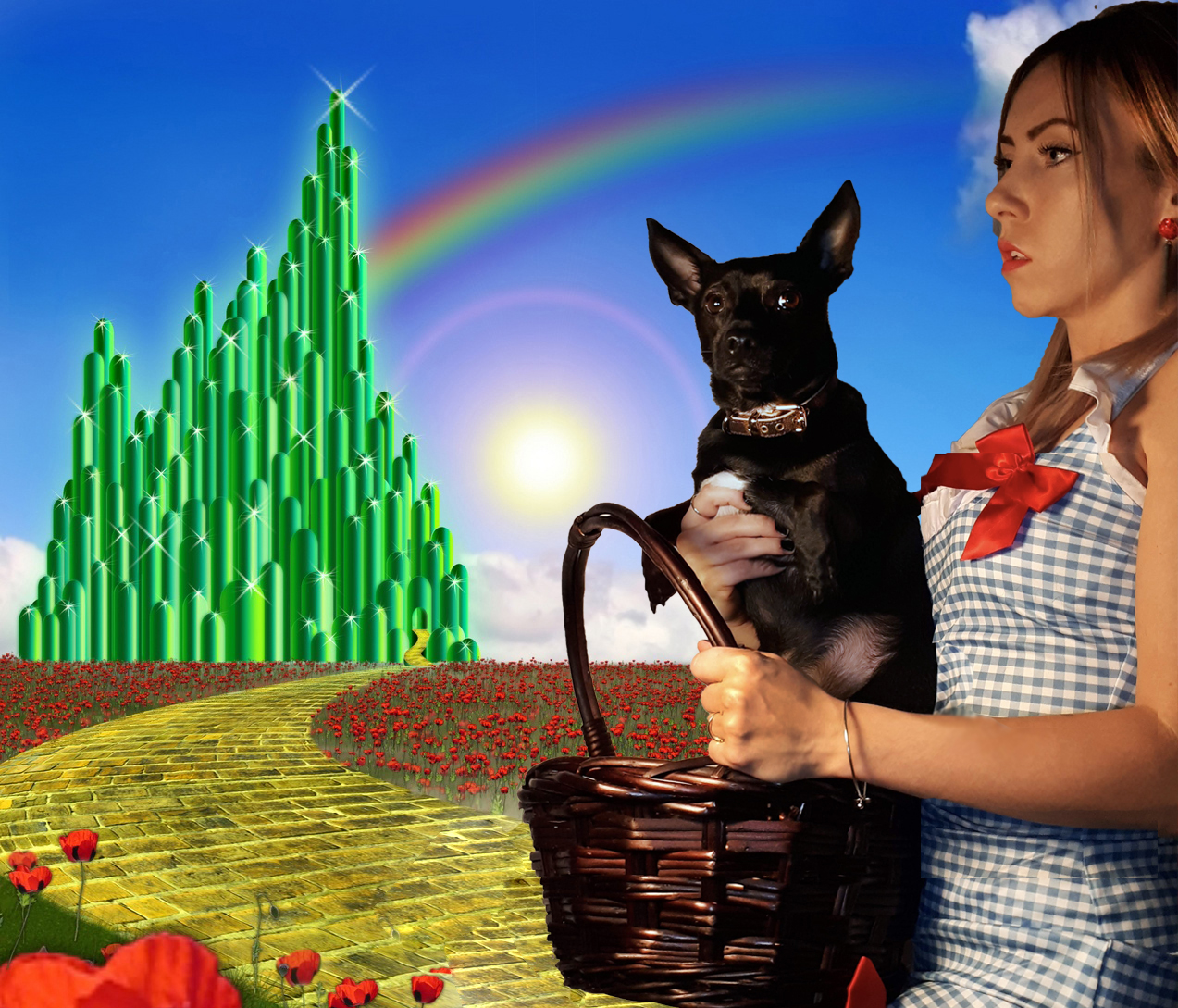 The beauty of this costume is that your dog doesn't need to wear ANYTHING. You can pull off this matching costume by only dressing up yourself and carrying or keeping your dog next to a basket. If your dog is more medium-sized, that's okay too! He doesn't actually need to fit in the basket (and even if he did, he'd hop out). Here's my excuse: The Wizard of Oz was released over 80 years ago and ToTo has finally outgrown his basket 😉
Human Costume:
Matching Dog Costume:
Cop and Prisoner Dog Costume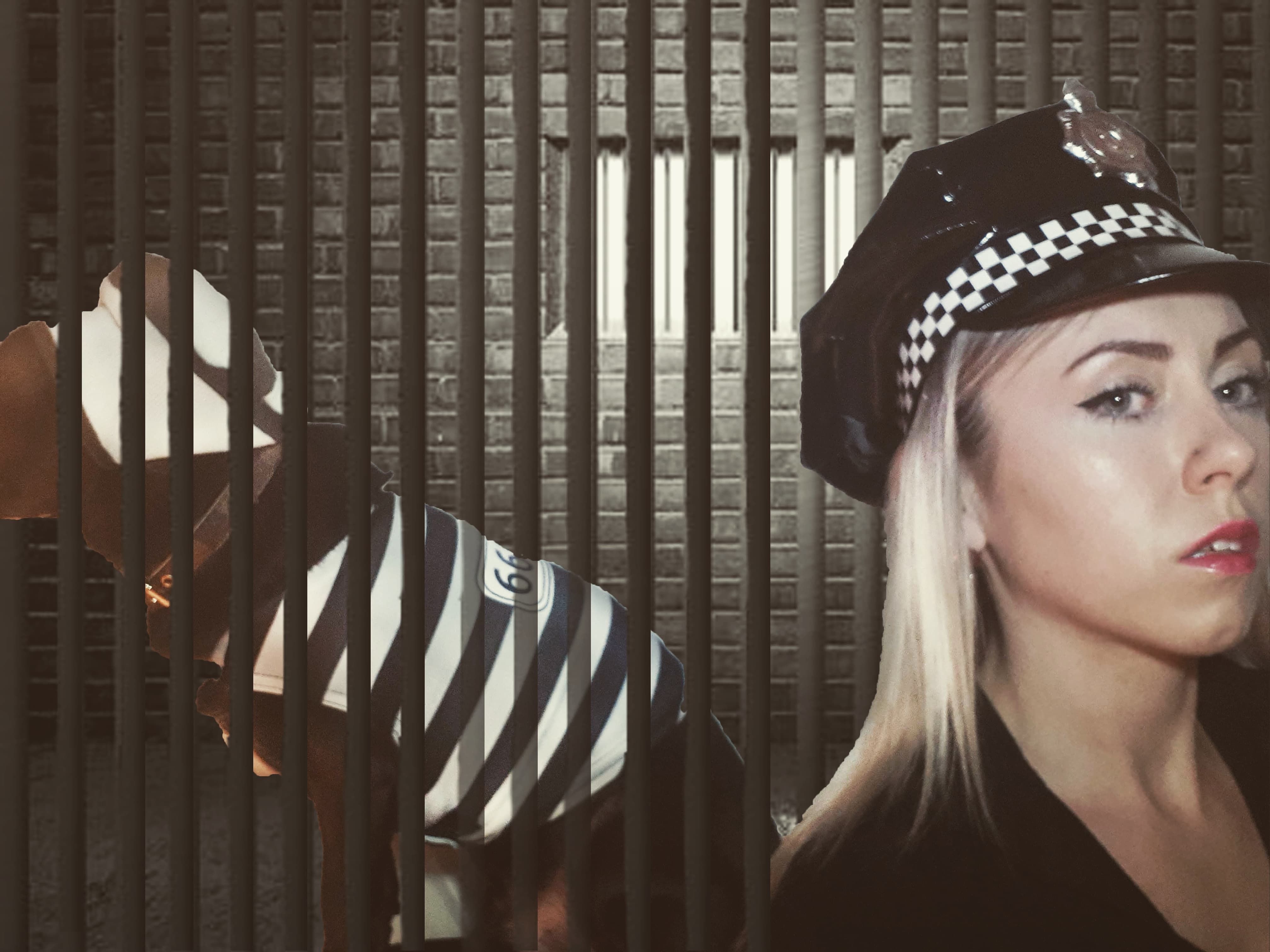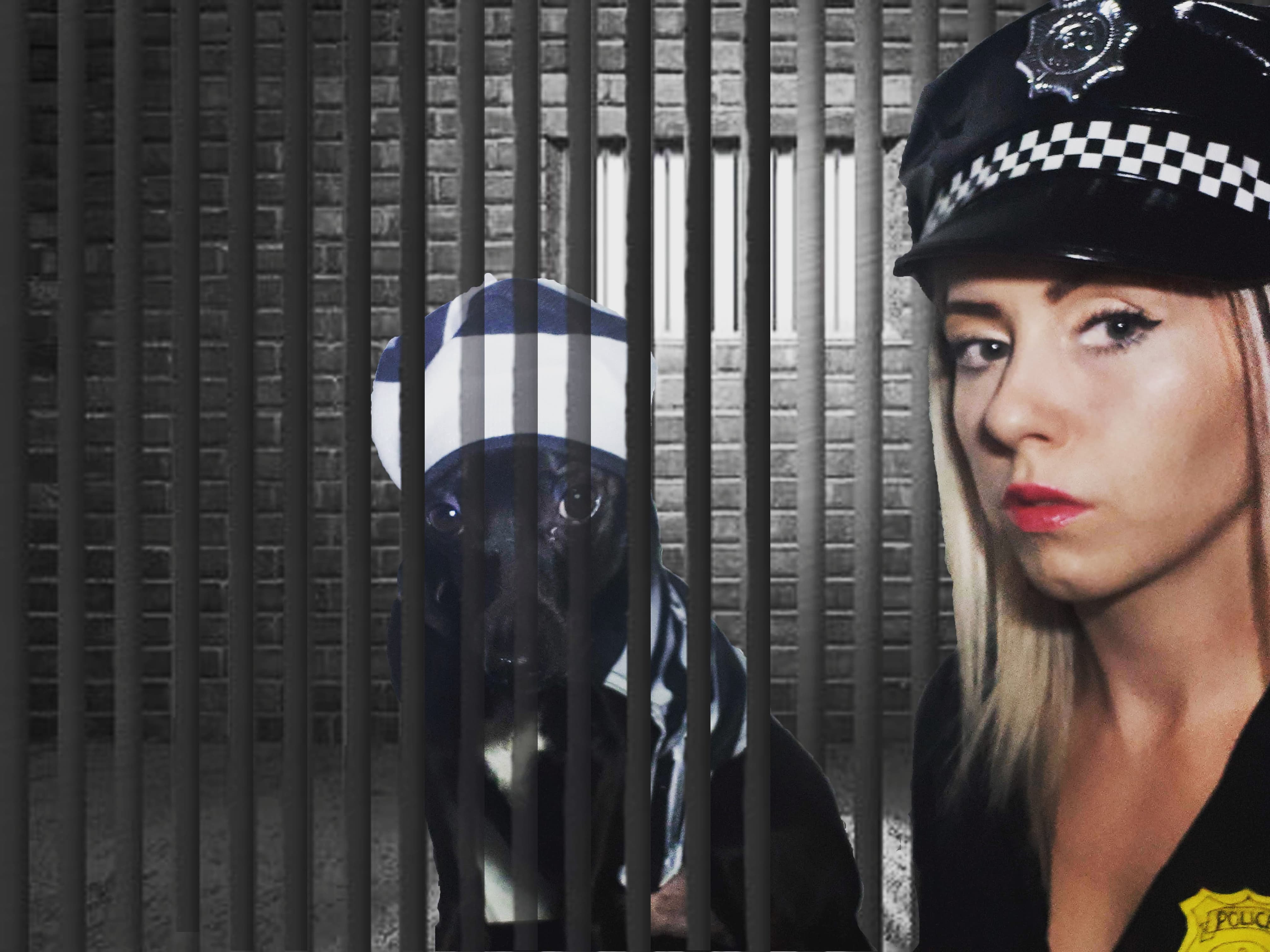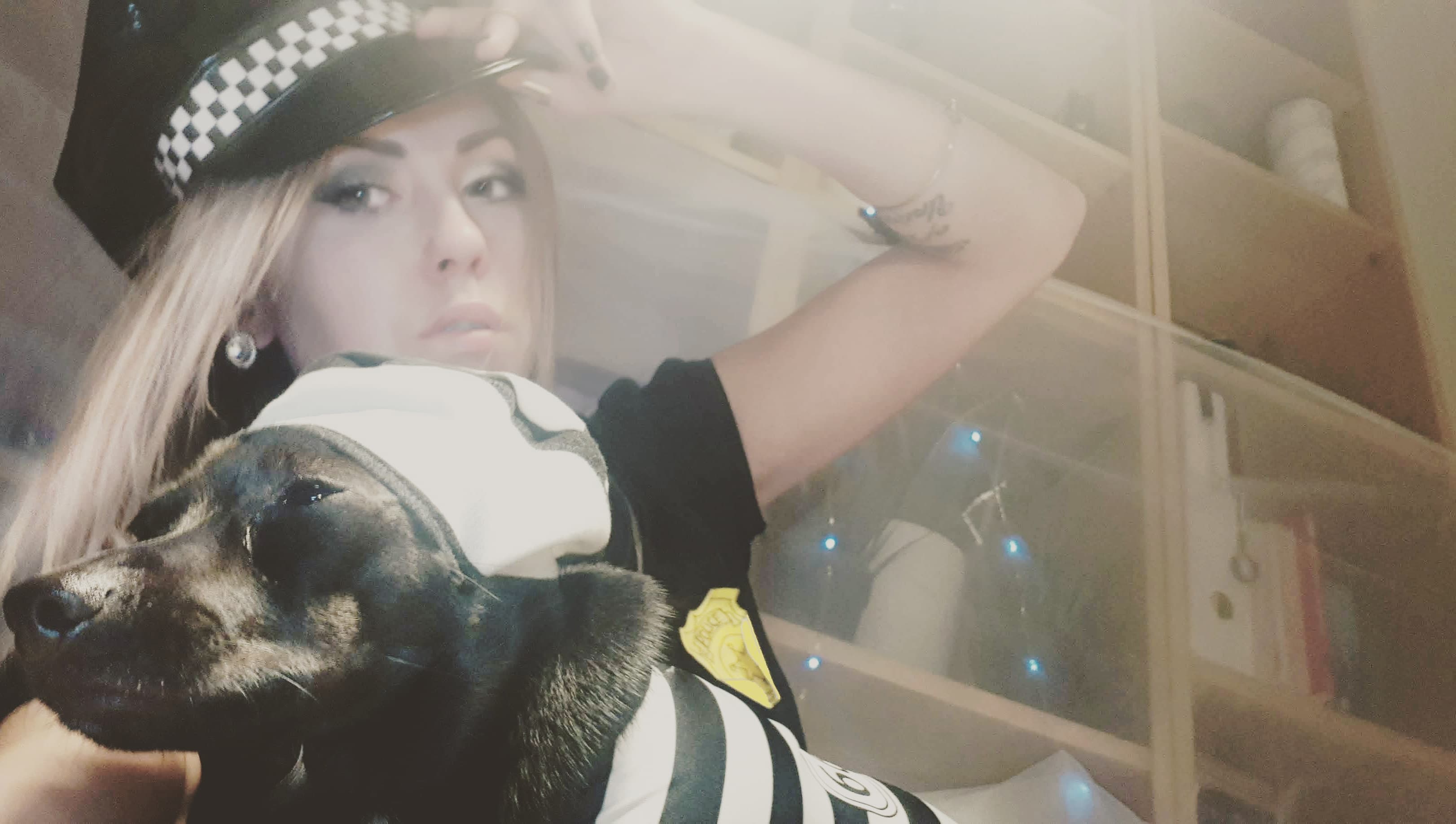 On Halloween, you're supposed to be something you're not. But these are sometimes our roles in real life! Think about it: When your dog's being a bad boy, he becomes a prisoner in his time out or with his privileges being taken away. And you, of course, are the cop controlling the situation.
Human Costume:
OR
Matching Dog Costume: