If you have a large breed dog, you know there are certain things you have to deal with that small dog owners probably don't. We love our fur-babies and some like myself prefer larger breeds. It comes with the territory and we make adjustments and plan to help deal with these, let's call them "big dog loves."
Big Dogs Chew on Bigger Stuff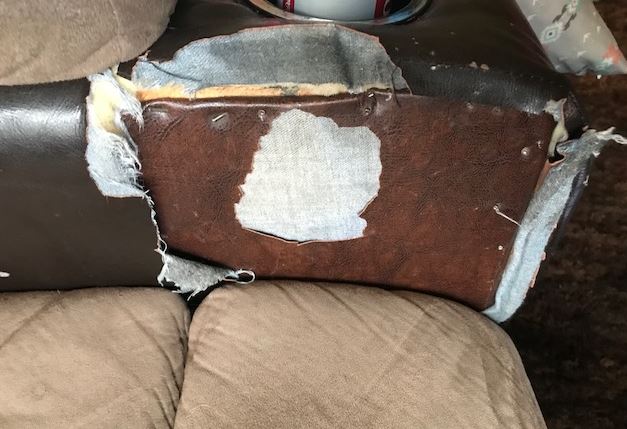 If you have ever owned a puppy, you know all dogs chew. When teething, dogs chew to help break through teeth, just like babies. Small dog owners mostly chew on smaller things like shoes. Yes, it can be a pain but large breed dogs chew on much larger things, and they can do some real damage! Rosco (our fur-giant) has eaten everything from table/chair legs, the hardwood transition molding, my phone (twice in a week), our couch and more shoes/work boots that I can count. We suggest making sure you have plenty of toys for your chewer. The good news is, it will pass! Here is a puppy teething timeline from the American Kennel Club.
Big Dogs are Clumsy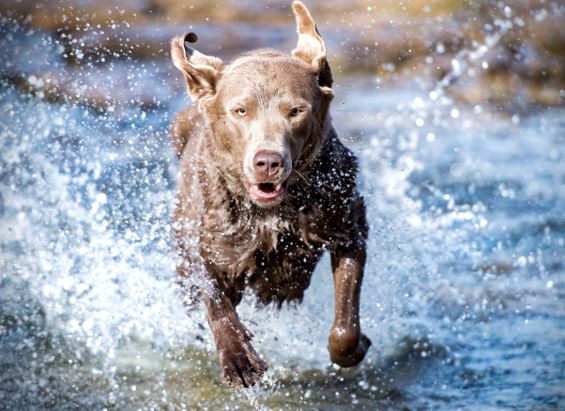 All dogs can be clumsy, but big dogs always seem to be! Breeds like Labs, Boxers, etc are on the hyper side when young. From running full speed not being able to stop fast enough to pushing you over with their big butt!
Rosco does all of the above. Coming down the stairs one day excited for whatever reason, he literally went through the wall lol. He was fine but the wall didn't hold up as well.
Having a clumsy dog is something only large breed owners understand.
Large Breed Dogs can Reach The Trash
Small ankle biter owners will never understand the pain big breed dog owners have when it comes to dogs getting into the garbage. It's one of the biggest ongoing battles we have with our dogs. Most resort to keeping the garbage can in the garage. Using a dog proof trash can goes a long way in the battle.
Trying to train any dog to stay away from something takes patience and being persistent. Training a dog that can reach the trash takes much more of both. The best way is to start off right and do not give your pup table scraps.
They Don't Realize Their Size
I'm not sure all large dogs are like this but Rosco sure is. Some large breed dogs seem to think they are lap dogs, or maybe they are just jealous of smaller dogs getting to cuddle on your lap. Some like to try and climb on your lap wanting to cuddle, others bump into you knocking you over. If you have a big breed dog, I'm sure you understand them trying to lay on you or climb on your lap.
Big Dogs Take Up a Lot of Room in The Bed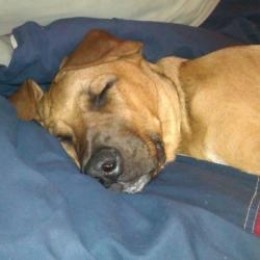 Yes, yes, if you have a large dog and allow them in your bed, you better have a king! At 110lbs., Rosco likes to cuddle between my wife and I. It's like having a third adult in your bed!
If we knew how big Rosco would get, we would have never let him start sleeping in our bed. We got used to it but any "private time" comes at a cost needing to lock him out.
Big Dogs Shed, A lot
Lastly, the bigger the dog, the more hair. Another big battle large breed owners go through is the constant sweeping.
Getting dressed can be a battle each and every day. If you're a big breed dog owner, you have multiple lint rollers lying around. At least one in the house, one in the car and maybe even a small one in your purse. Your first thought as you get out of your car at work is, I hope I got the hair off my back. Feel our pain!