If your dog wants to snuggle up anytime, anywhere, this post is for you guys!
Sometimes when a human isn't available, a doggo will need to cuddle themselves. That becomes a whole lot easier with a soft, warm and conforming bed.
In this post, we're sharing 7 dog beds on Amazon that cuddly dogs are gonna love.
7 Unique and Luxury Dog Beds Amazon
#1 Fabric Dog Bean Bag Chair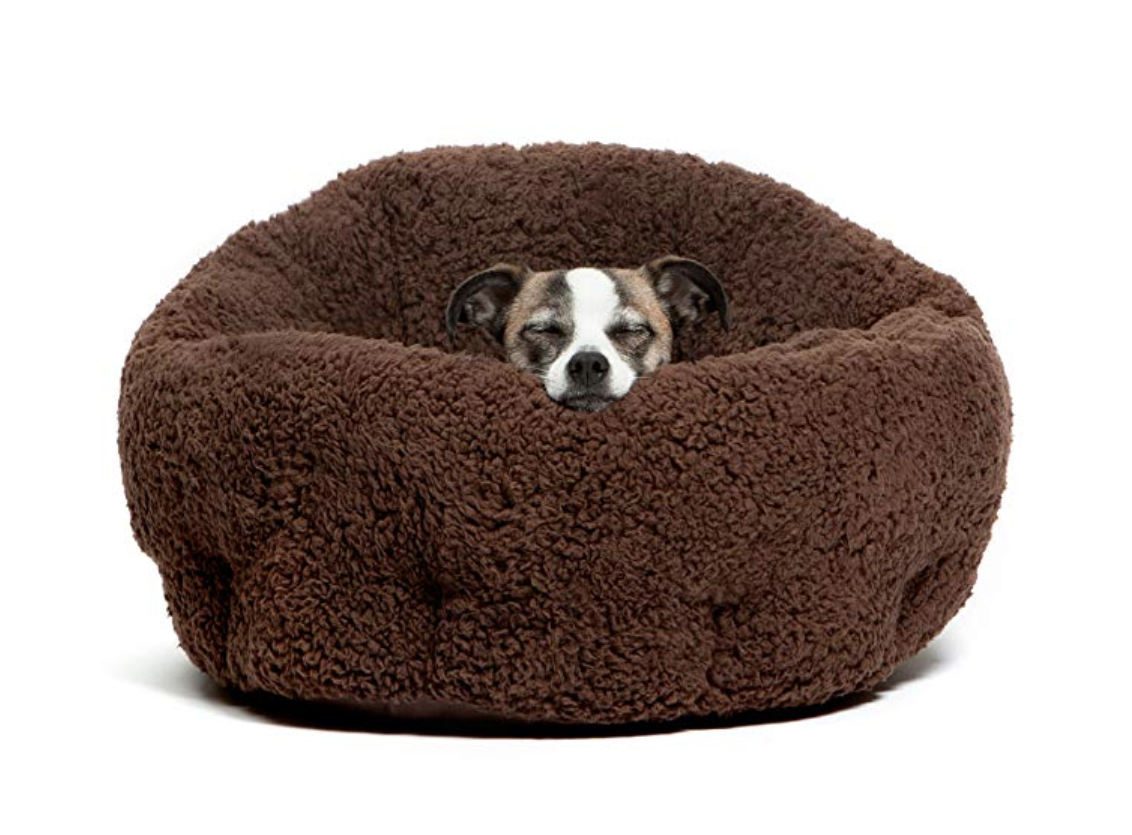 If your pup likes to snuggle up, he'll enjoy being fully smooshed up in this comfortable fabric bed. Comes in over 10 colors to match your canine's personality.
Price: $19.99
Pawsative Ruffview: "My pound pups LOVE this pink poof. Here is Mitzi – she weighs 21 pounds – and drags it around the house until she finds where she wants to lie down – then pops herself into it. Both our pups love it, but this one is particularly attached to it."
#2 Burrow Bed Tent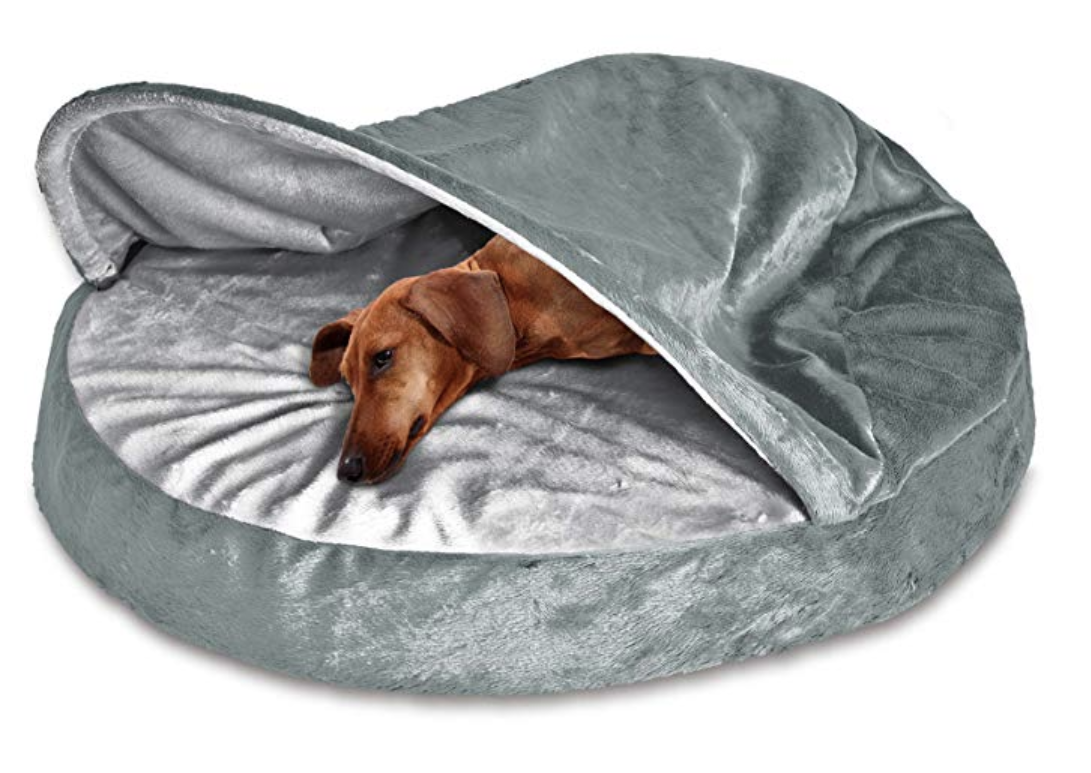 This is another ideal bed for champion snugglers. Put the hood up for an open snuggle experience, or put it down to give your pet some privacy
Price: $24.99
Pawsative Ruffview: "My bully absolutely loves this bed. I didn't think he'd figure out how to snuggle under the cover.. but he did and never wants to come out. Super soft, well padded, and easy to wash. Overall, a wonderful bed, and great price. Extremely happy."
#3 Cuddle Cave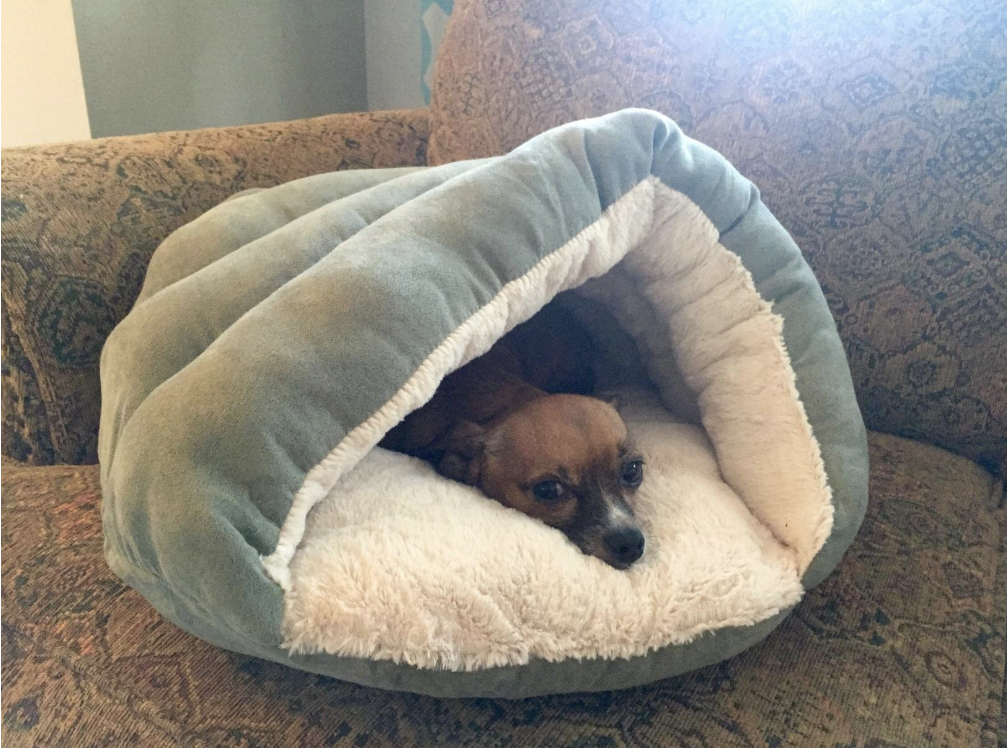 This tighter fit allows doggos to feel secure and cared for while also feeling comfy AF. It's also great for dogs with anxiety who need to escape from the world or others for a bit.
Price: $19.99
Pawsative Ruffview: "My 7 lb chihuahua ADORES this bed. I just bought all new throw pillows and blankets for the living room and kept finding them flat with the corners smashed in when I got home from work. The second I pulled this bed out of the box, he knew it was his. He dove right in and I haven't seen him sit on a pillow or suckle a blanket since."
#4 The Bagel Bed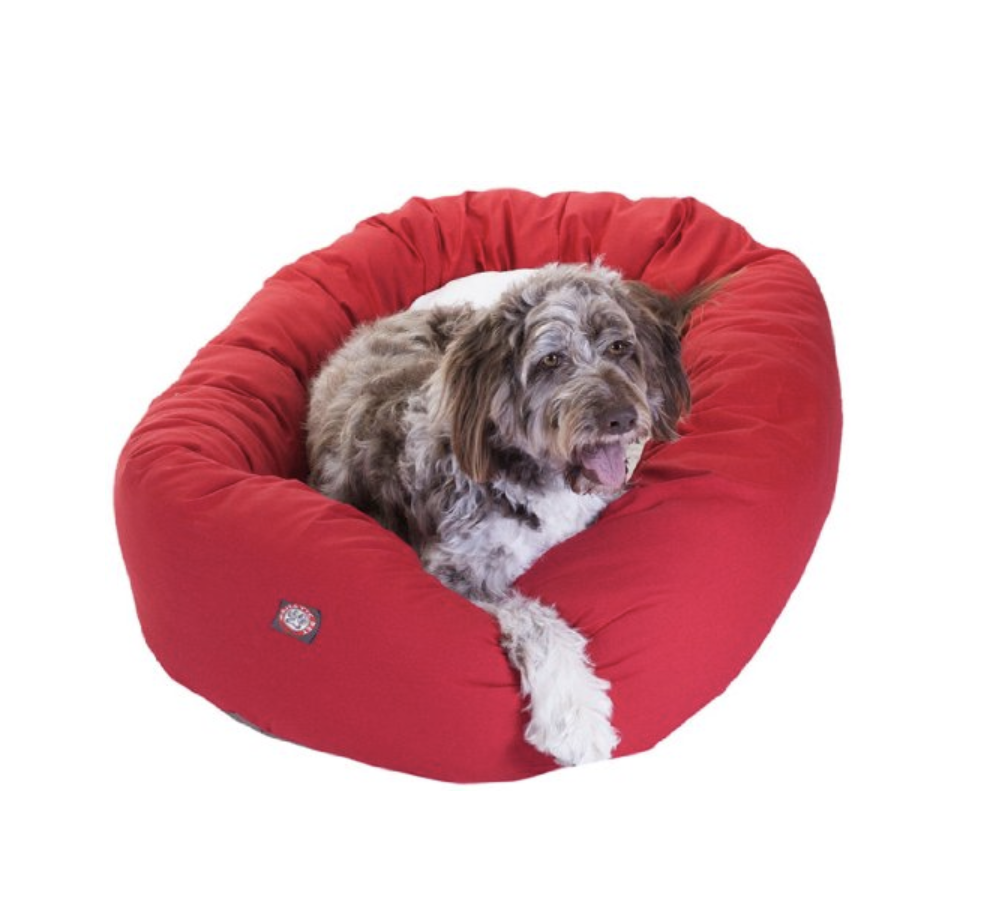 As the name implies, your dog lays in the middle and the sides rise up to hug his body in a warm embrace.
Price: $63.29
Pawsative Ruffview: "I've been looking forever for a really good quality bed that is visually appealing and comfortable, and wouldn't break the bank! Finally I came across this bed and, after reading the great reviews, decided to take a chance on it. I'm happy to report that this bed is totally worth every penny! Despite Moxxi (my boxer) already having a bed, she would constantly jump up and relax on our leather sofa – but after we bought her THIS bed, she almost throws her nose up at the sofa. Even after we invite her up to sit with us, she just goes straight to her new bed and snuggles up in there. I definitely recommend this item, Five stars!"
#5 Pet Tent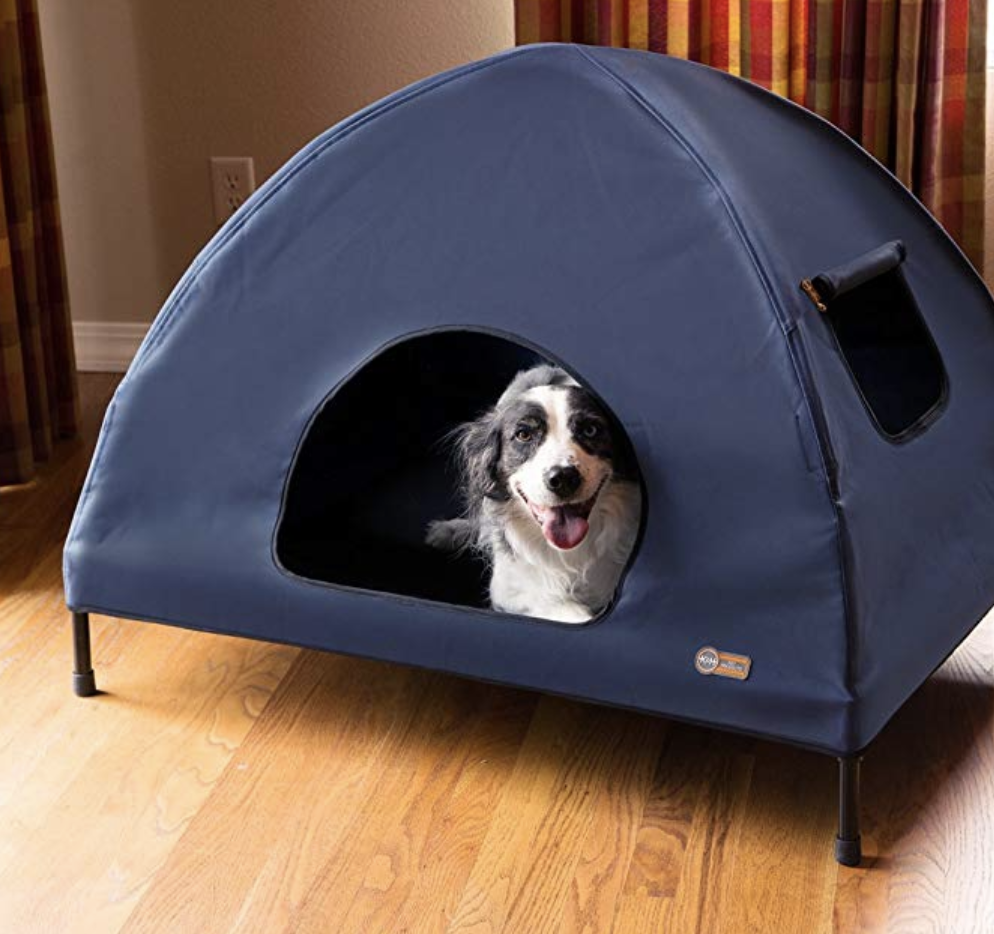 Whether you want to use this inside or outside, your dog can have a small cave life space all to herself. Throw a blanket in there to make it even comfier and you have the ultimutt camping experience.
Price: $68.02
Pawsative Ruffview: "I have two Boston terriers ( they are little bigger sizes) and they fit in perfectly. Very good quality, easy to clean. We all love it."
#6 Fuzzy Foam Premium Dog Bed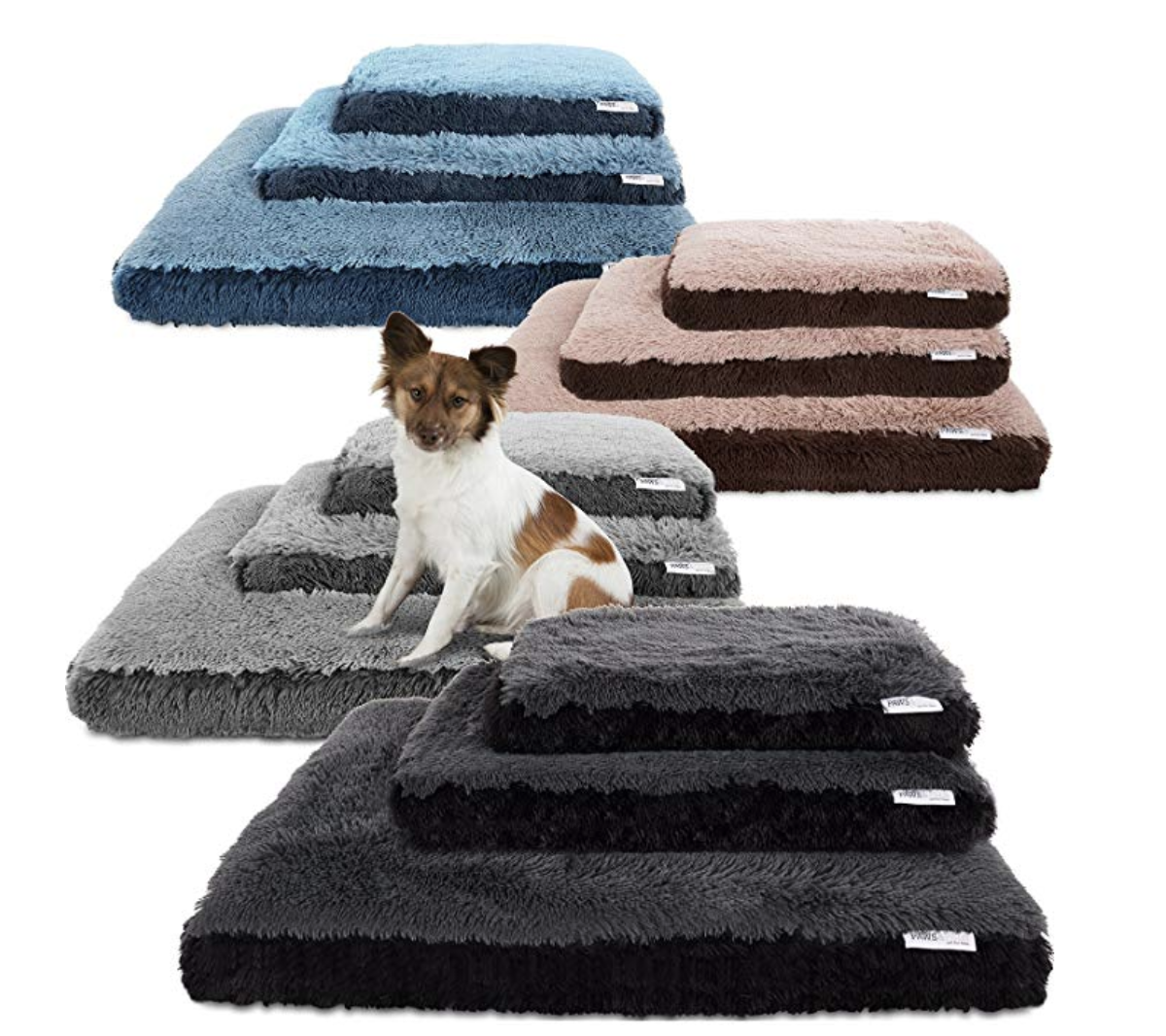 This orthopedic style bed conforms to your dog for a warm snoozing experience. It comes in 3 sizes to suit any doggo.
Price: $26.90
Pawsative Ruffview: "I have a chihuahua and he absolutely loves this bed. I bought a stroller for him and needed a bed that fit inside and it out perfect. It's also washable so if your fur baby has an accident you can clean it right up."
#7 FurHaven Dog Bed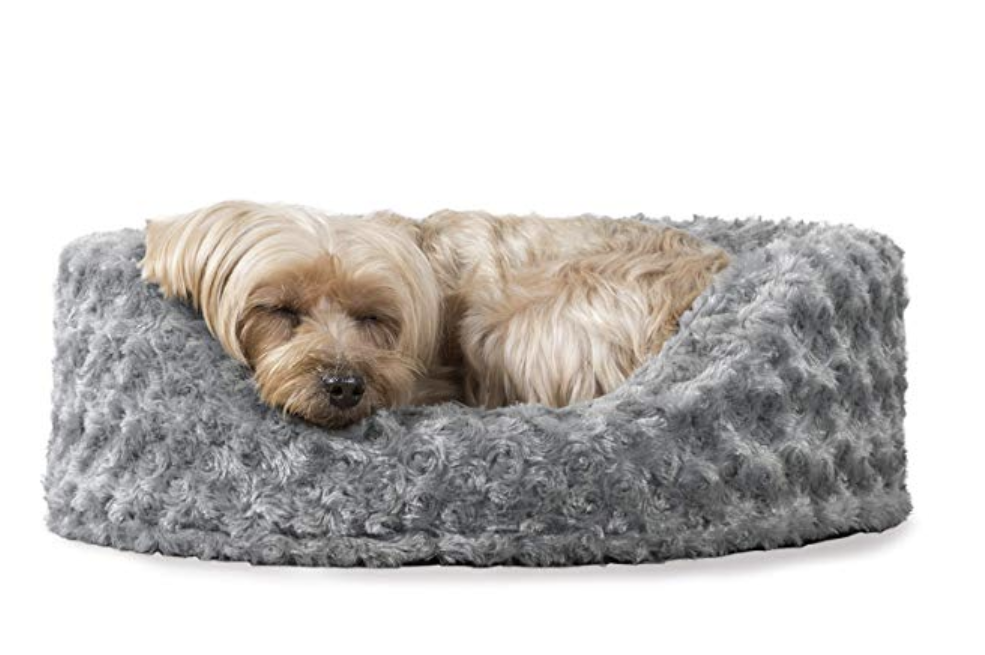 The soft walls gently hold your pup so he can snooze until the late morning hours. It's like sleeping on a cloud!
Price: $17.99
Pawsative Ruffview: "I was a little hesitant when purchasing due to the lower price. Many a dog bed are much more expensive. I am pleasantly surprised by this product. It came in just a few days. After I opened it up and showed it to my dog he jumped right in it and slept for 2 hours. I bought the large for my mini schnauzer because he likes to stretch out and it is a perfect fit. When he curls up he takes up about 1/2 of it. I am very happy I bought this for my boy and he sleeps in it every night."