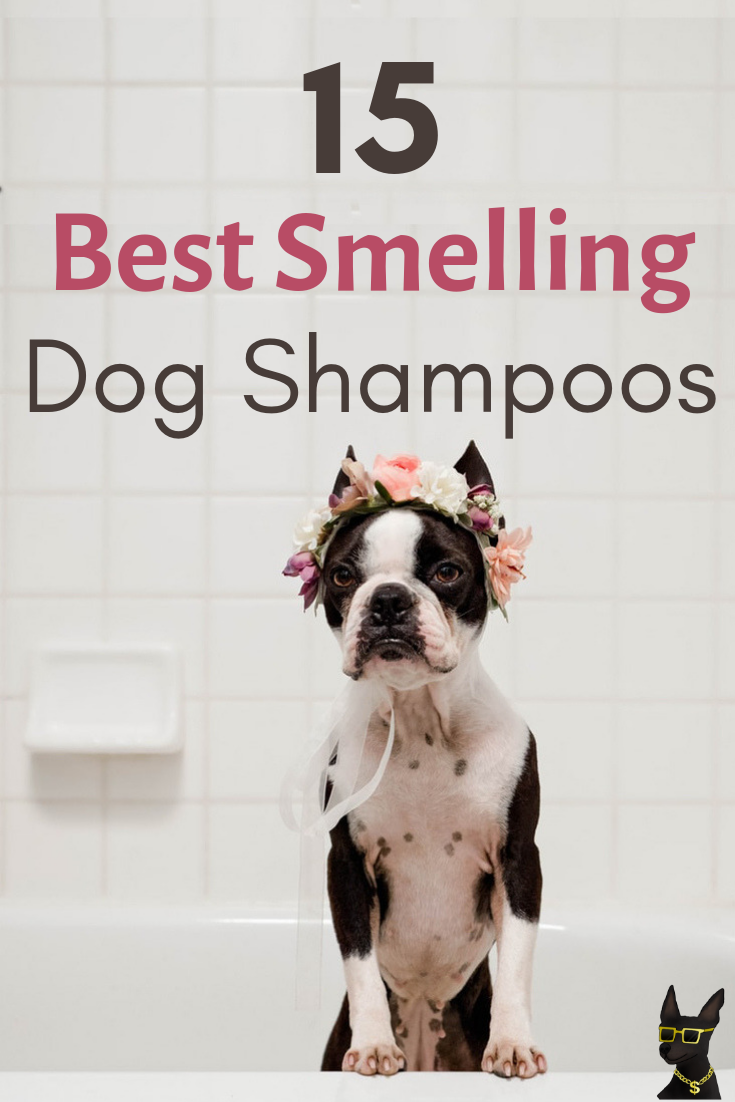 Some dog shampoos smell weird.
I don't know what it is or what they put in them, but sometimes you buy a doggy shampoo and it doesn't necessarily smell bad, but it's definitely… not pleasant.
And then other products are so heavily scented that you could have sworn a teenager just dowsed himself in Axe body spray.
That's why we've put together a list of the best smelling dog shampoos. Since they can all be found on Amazon, they're easily accessible.
What to Look for in a Dog Shampoo
Before choosing a shampoo, considering the following.
Smell- Consider which type of smell you like. Do you enjoy something more mild such as an oatmeal scent? Something tropical? Floral? There's options for every nose.
Benefits– What does your dog need from a shampoo? Does he need help making his coat shiny and strong? Is his fur really messy and need detangling? Is it dry and needs moisturizing? Read the benefit claims of each shampoo and match them to your requirements.
Ingredients– If having a product that's natural or organic matters to you, you can find shampoos that meet those standards. In general, it's good to avoid harsh chemicals because they're more likely to dry out your dog's skin.
Allergies– If your dog is sensitive to scents and chemicals, make sure to purchase a hypoallergenic shampoo. That will ensure his coat doesn't dry out and he doesn't have any negative reactions. Reading the reviews can also help. See if any other allergenic dog owners have had success with that specific brand.
Best Smelling Dog Shampoo on Amazon
[table id=3 responsive=scroll /]