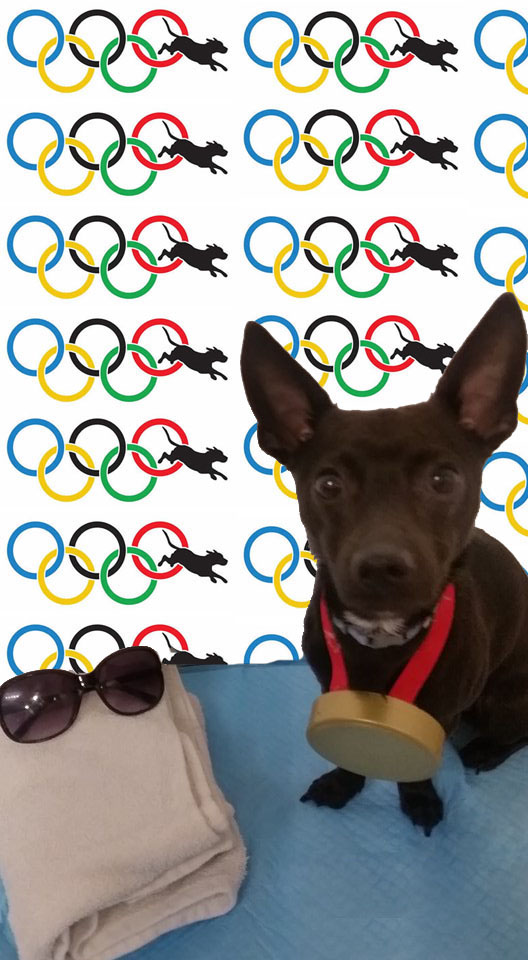 Had an amazing week.
I broke out of the jail cell.
That is the city.
And I escaped to the North.
After a late 4-hour car ride, I arrived at my future girlfriend's house.
She is slowly warming up to the idea of me.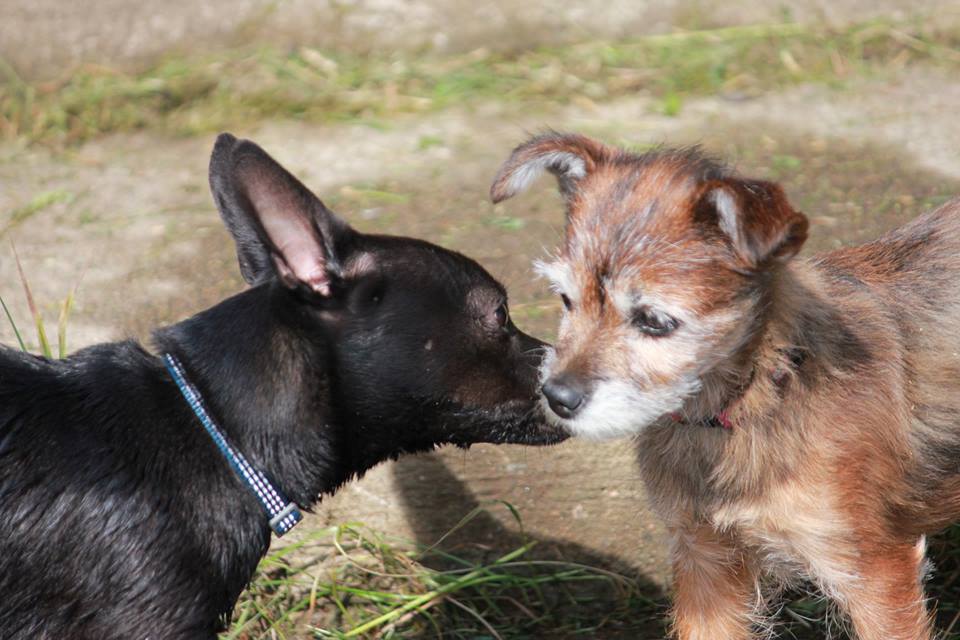 She was the highlight of my trip.
Even though she wasn't the reason for my adventure.
The reason I went up north: To compete in the 100-meter doggy paddle in the 2017 Dog Olympics.
Despite never swimming a day in my life (other than the forced baths)…
I won GOLD!
GOLD!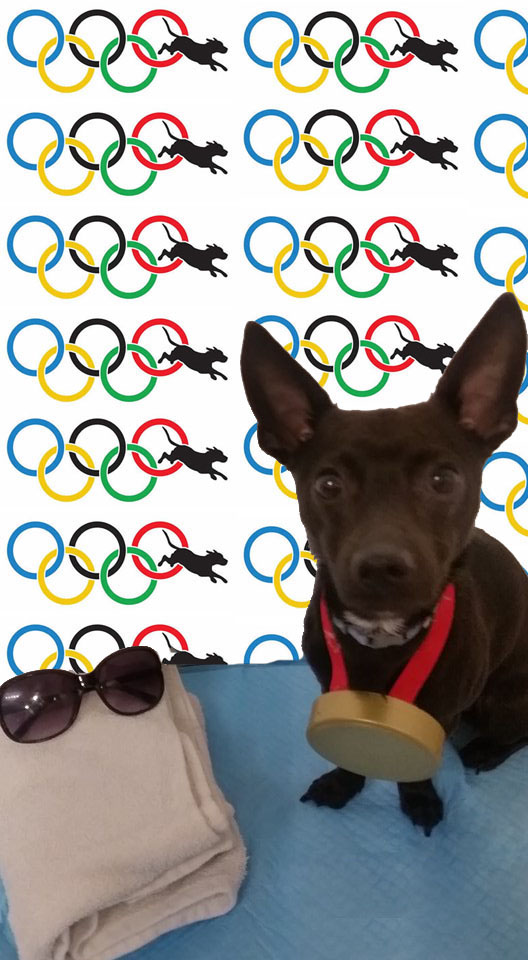 When I plunged into the water, I thought I would never come back.
I never swam before.
I was so worried.
But the more I doggy paddled, the further I got…
And the further I got, the closer I was to winning Gold.
Until I won Gold.
Everyone was cheering, "Go Binky, go!"
It brought me back to my firefighting days when everyone was relying on me.
As I crossed the finish line, I realized I could do it.
Despite what the newspaper headlines say about me, I'm still your average guy.
Or dog.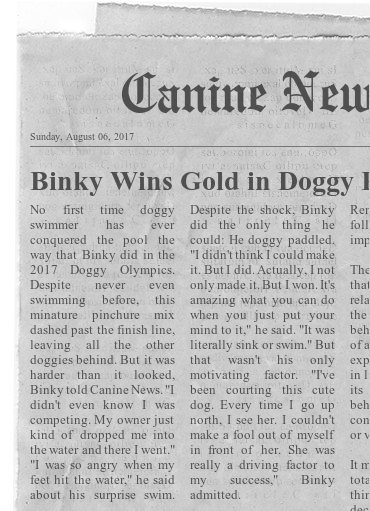 After the closing ceremony was over, I received my grand prize.
A decadent, delicious bone.
All for me.
Anyways.
Barkya later humans,