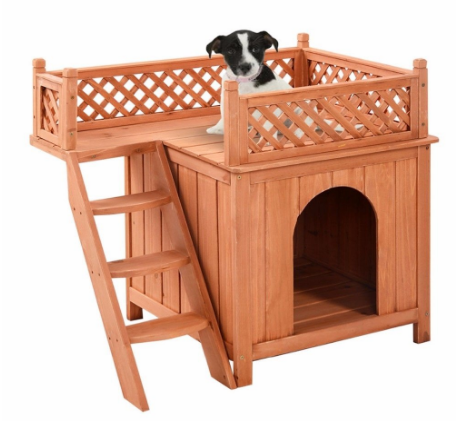 Looking to buy a dog house? Cedar dog kennels and houses are a great option: They're high quality, long-lasting and look great, too.
Here are 4 great cedar dog kennel options.
This little dog house is quite possibly the cutest dog house of all time! It features a small deck at the back for your dog to chill outside and enjoy the weather. It's easy to assemble, light weight and durable. It's also made to withstand the weather. With small, medium and large sizes, any breed can enjoy this home.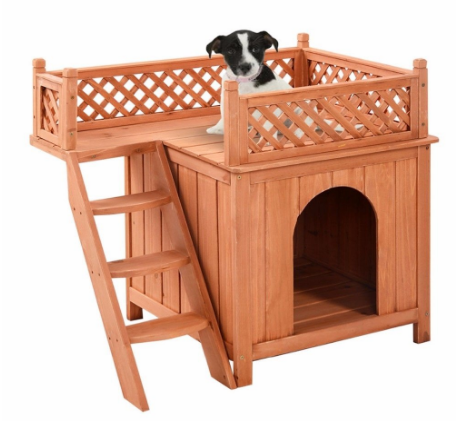 Ever dreamed of having a rooftop patio? Well, maybe you can't. But your dog sure can if you get him this dog house. He can have all his little doggy pals over for beers and margaritas as they bask in the sun on the rooftop. Weather not so nice? Don't worry, they can always retreat inside the house if it begins to rain.
Like escaping to the cottage on summer weekends? Rover should have his own cabin to escape to, too! This dog house is the most similar to a standard dog home or kennel. Its solid wood construction makes it durable and the off-centre doorway increases shelter. Not good at setting crap up? No worries, it comes together in three simple steps.
The slanted roof make this cedar dog kennel house more like a home. It even features solar panels so your dog won't run up your electricity bill. Just kidding, but wouldn't that be cool? It comes in 3 sizes to fit all dogs—which we guess is pretty cool, too.