Dogs can lift our spirits, force us to exercise and show us a sense of humor. Today, they're going to brighten your day. Our followers sent us pics of their doggies for us to showcase here for you.
MEET THE PUPS:
Hope

(Photos provided by @Streicher187)
Having a cute pup isn't just about looks—sometimes it's about a dog's ability to turn a heartbreaking situation into a hopeful one. This is exactly what this doggie's mission is—her name is no coincidence.
A family was hit hard after the loss of two family members. On father's day last year, one brother died of a sudden heart attack. He was an army veteran of eight years. Only a few months later, their mother died of cancer. Before her passing, the family promised her one thing: To keep their father home and out of a care facility. Their father, Robert Streich, is a disabled veteran. With the expenses piling up, the family started a GoFundMe page to help care for their father. Another measure they took was to introduce him to a dog named Hope. Hope is 11 years old and provides Robert with company and love. When she's not hanging out with her dad, she loves to lie down for a nice snooze.
Widget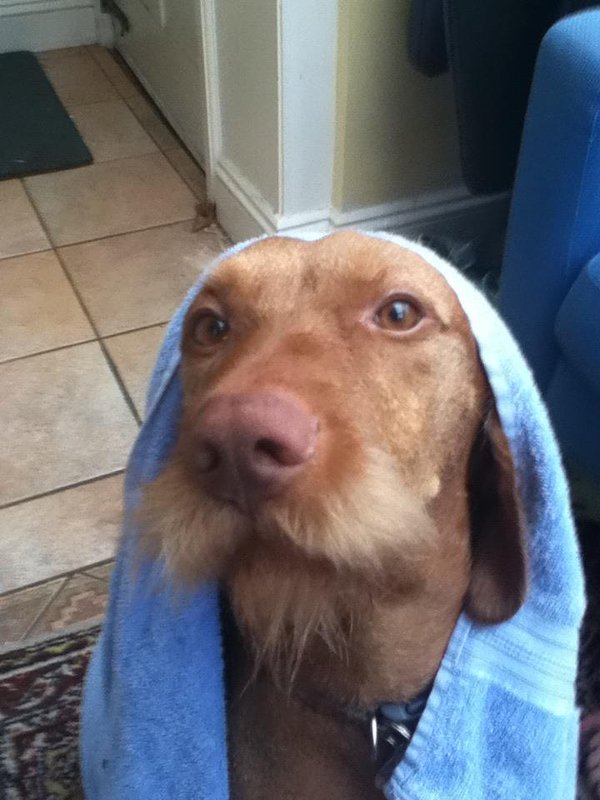 (Photo provided by @headprotagonist)
We know Christmas just passed, but for this dog it's the beginning of rehearsal season! Widget is seen in the photo practicing for his nativity performance. On Christmas day, the 6-year-old and his doggy friends will get together to reenact the birth of Jesus. Memorize this photo—you never know, one day you may see Widget on the big screen! We called it first!
Sandie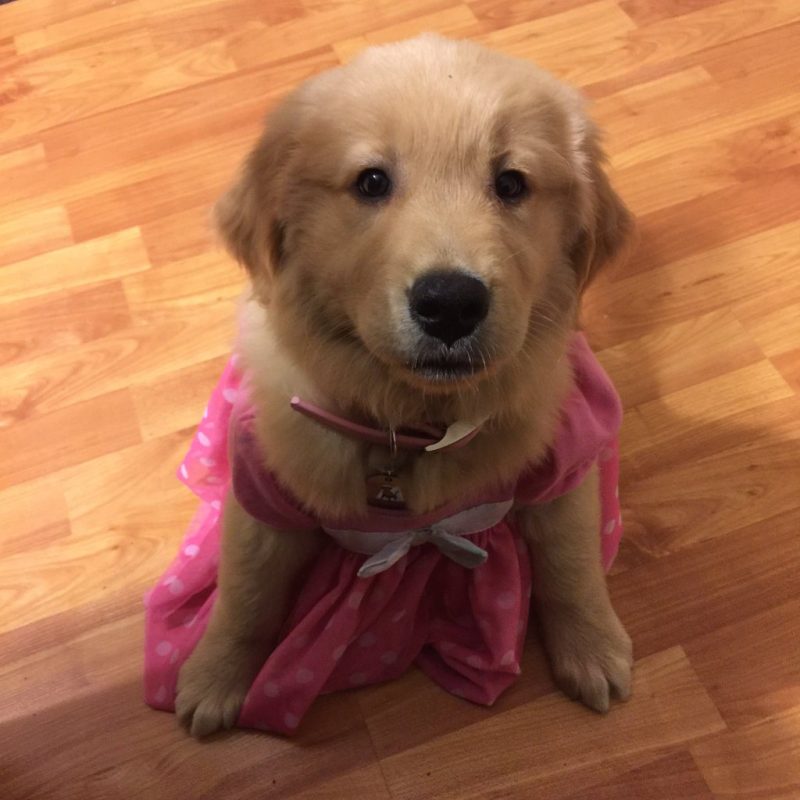 (Photo provided by ‪@RocioTinoco13 )
Sandie the beautiful golden girl is pictured here in a gorgeous pink dress. She's only 8 weeks old and already has an incredible fashion sense. We predict Sandie will grow up to be a model or high-end fashion designer.
Oliver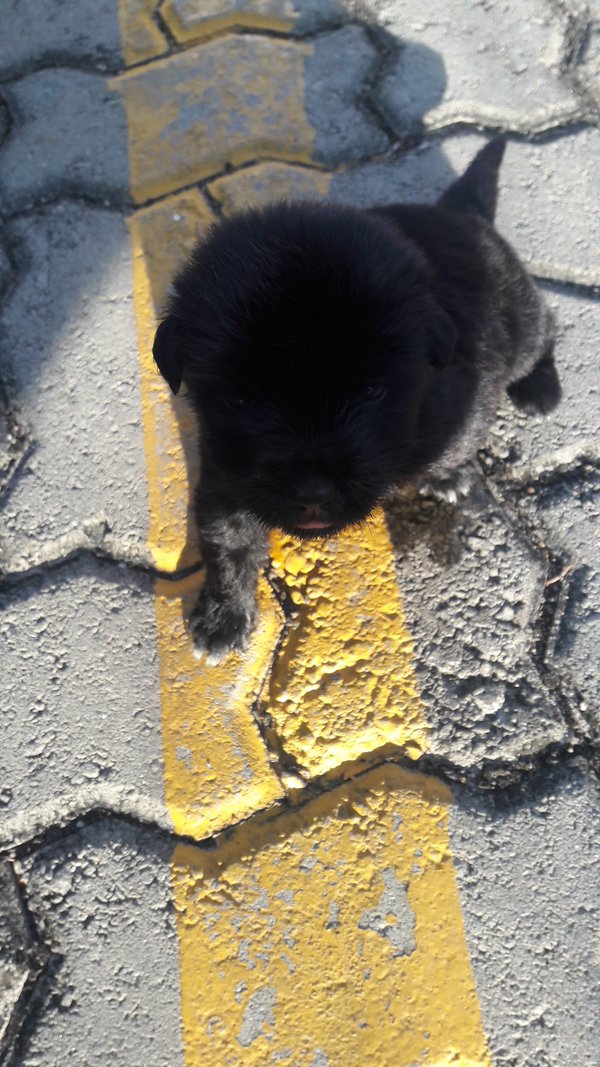 (Photo provided by @JobyBottoms)
Oliver was left an orphan when a cobra bit his mother. He was only 8 days old. Luckily, he was adopted by a lovely owner who has started a blog to document the pup's life. Clearly Oliver has raised his spirits, as he's seen challenging authority in the above picture. "I dare you, give me a ticket!" He thinks as he crosses over the yellow line on the road. For a young pup, he's pretty daring!
Want your cute dog photos featured? Tweet, message or email us. Make sure to share a few details about what makes your dog cool!