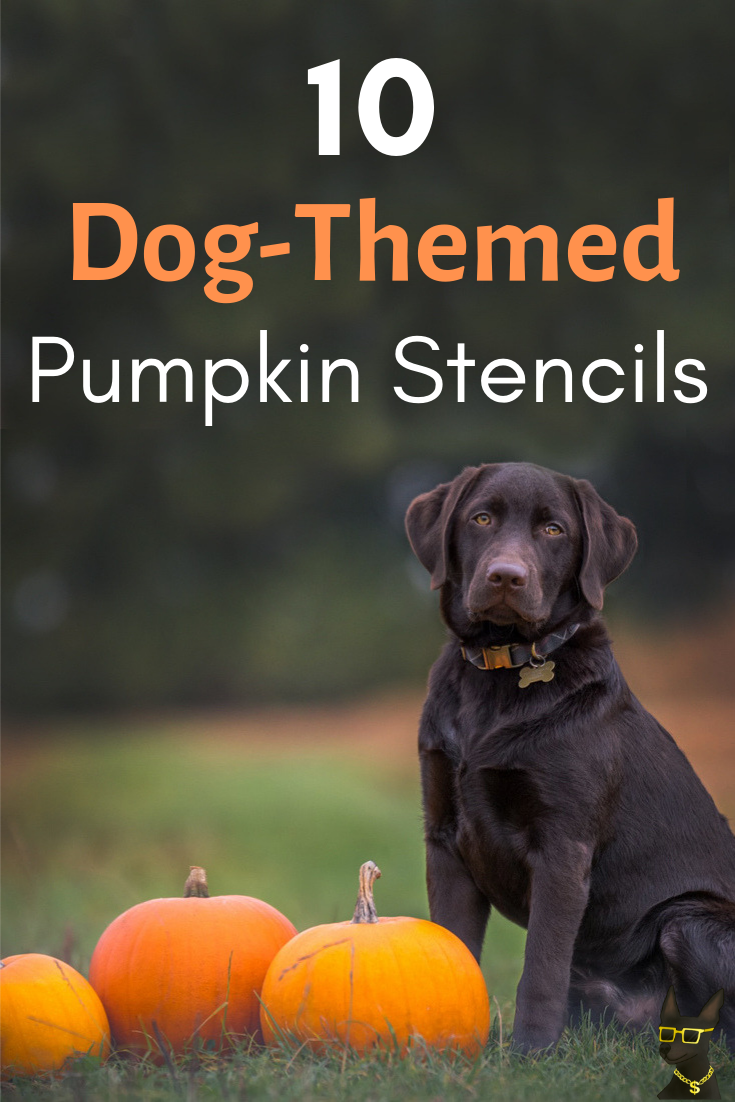 Looking to step up your pumpkin carving game this year?
There's so many mystical options from witches with brooms to killer ghosts and goblins. But why not be inspired by your 4-legged family member? Yep, there's SO many ways you can incorporate your love for dogs into Halloween. First up, it's with pumpkin carvings.
Whether you're looking up dog pumpkin carving ideas for yourself or your child, you'll be sure to find something interesting on this list.
In this post, we're featuring 10 pumpkin carving ideas.
How to Turn Any Image into Dog Pumpkin Stencil
When you find an image you like, print it out and tape it to your pumpkin. Use a sharp knife, thumbtack, or pointed tool to trace the outline from the stencil onto the pumpkin. It's easy. Watch the video below to learn how.
Dog Pumpkin Carving Ideas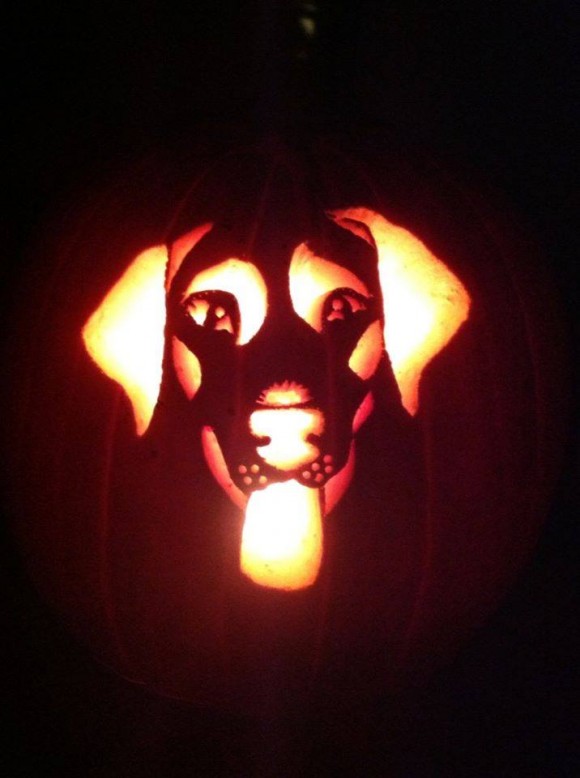 This cute pumpkin captures your dog in his natural state: with his tongue out, reading to receive all his Halloween candy!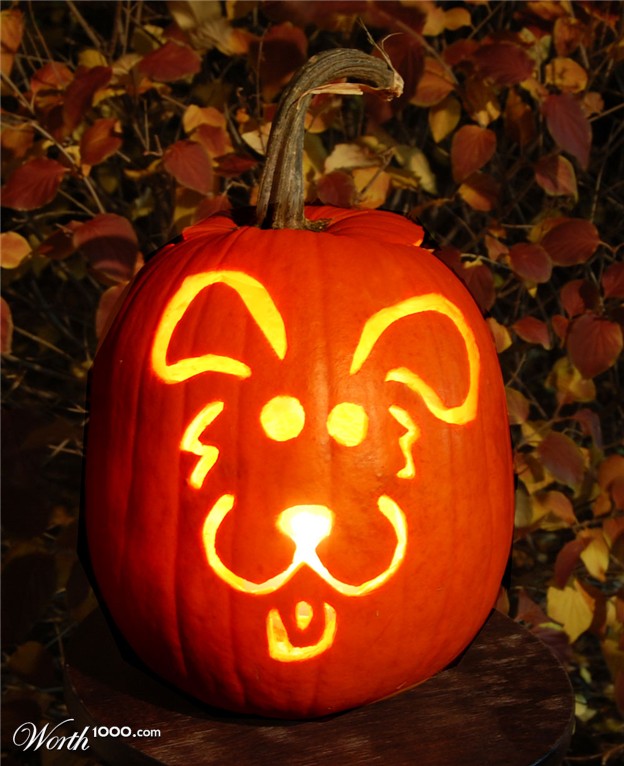 If you don't want to carve a full dog, you can just do an outline! Although this one looks super simple, there's one thing to consider: the lines are really thin. That means it can actually be harder to carve without ruining. To prevent that, you can make the lines a little thicker.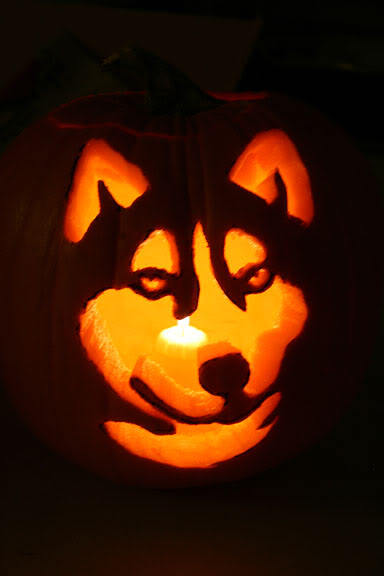 Carve your dog's breed… in this case, a husky. This husky in particular looks overly pleased with himself, wouldn't you say? I'd venture to guess it's because he's stolen that extra bag of candy you've been hiding.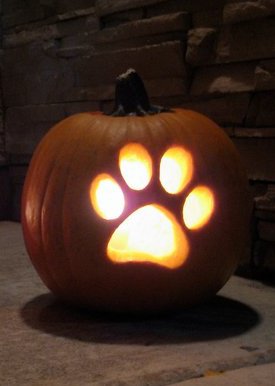 Probably one of the simplest carvings: A paw print! It gives off a huge glow too, making it the perfect option for lighting up your stoop.
If your dog has a lot of hair, this is the carving for you! Perfect for dogs with the most beautiful mustaches.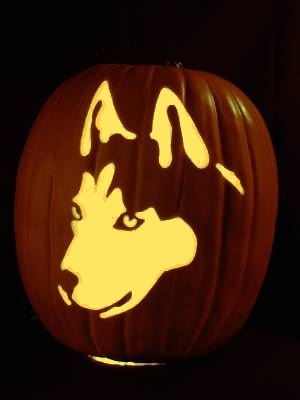 Another husky from a different point-of-view. Play around with angles when choosing your dog carving.
With the very thin ear lines, this may be difficult carving to pull off– but so cute! He looks a little worried too, giving it a bit of a spookier feel than the other pumpkin dog carving ideas on this list.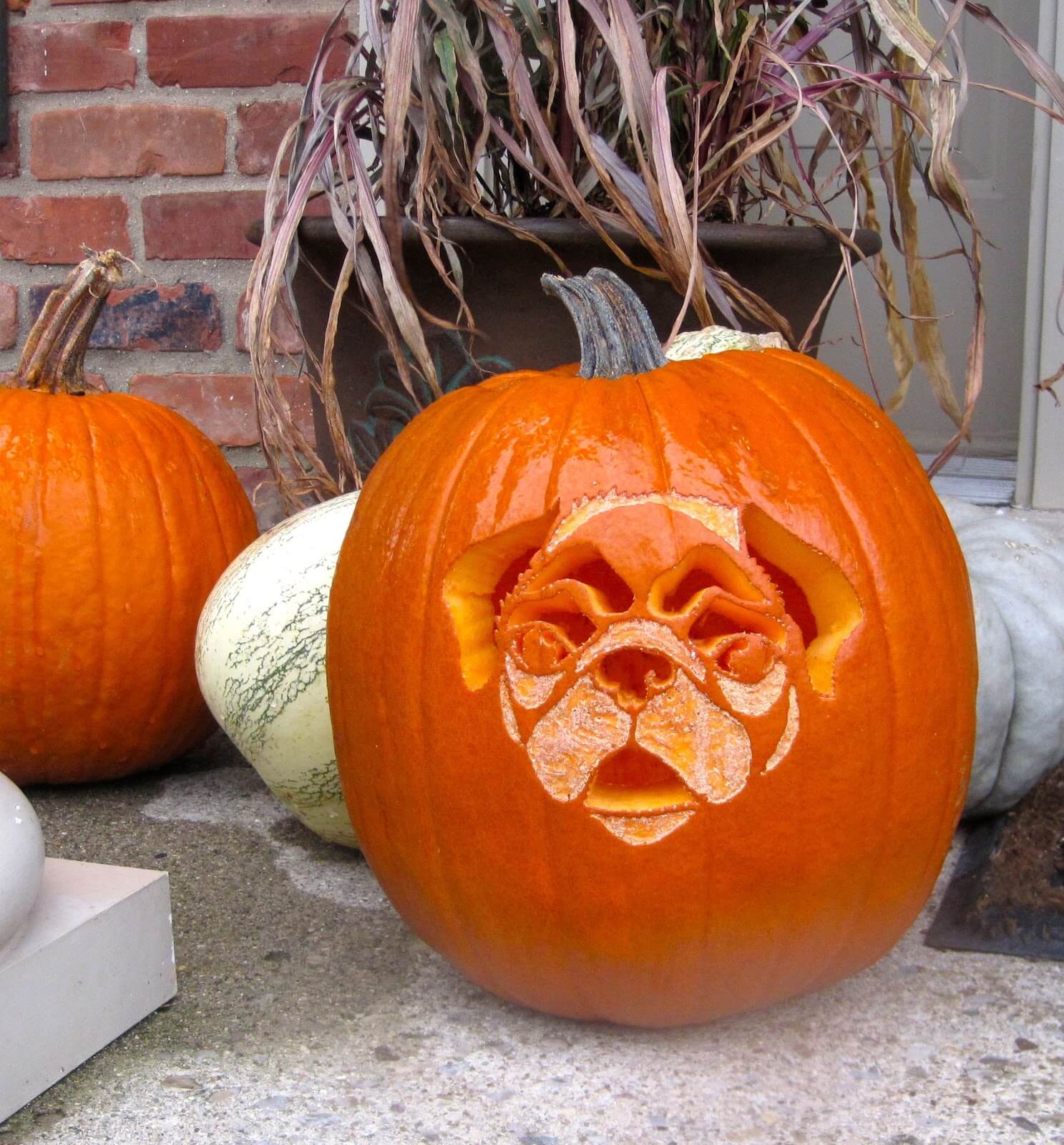 We love the shading added to this pug– makes it even more realistic! As you can see, certain parts are completely carved out like normal. But what makes it special is that other parts only have the pumpkin skin carved off. Some of it is left behind to create the look of the pug having hair.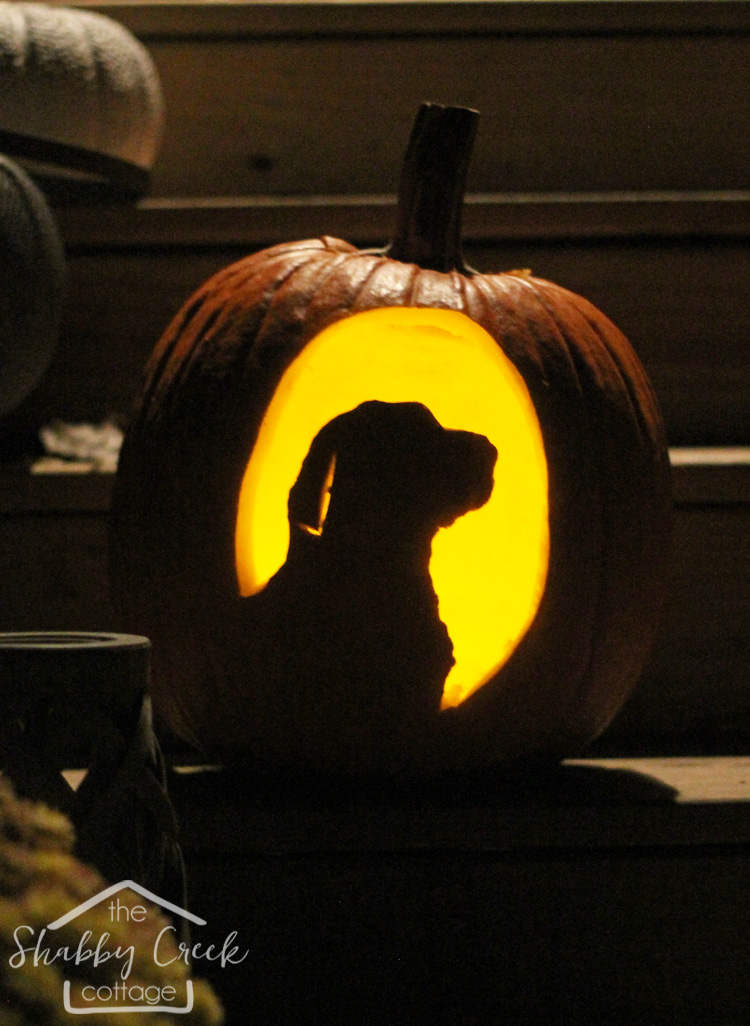 Instead of your traditional wolf howling at the moon, why not carve a dog? This is another Halloween dog carving idea to make your stoop look festive.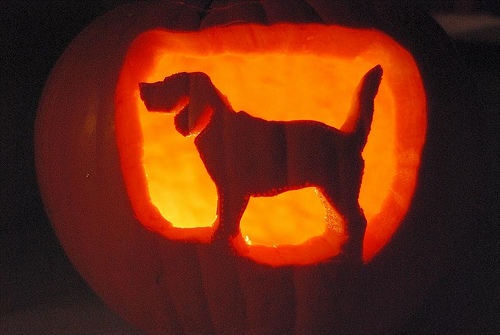 Everyone will know you're a dog lover when they pass by this pumpkin 🙂 Since the spaces around the dog are thicker, this one is easier for children to do. As always though, make sure to have adult supervision, especially with the difficult parts, like the thin spaces for the ear.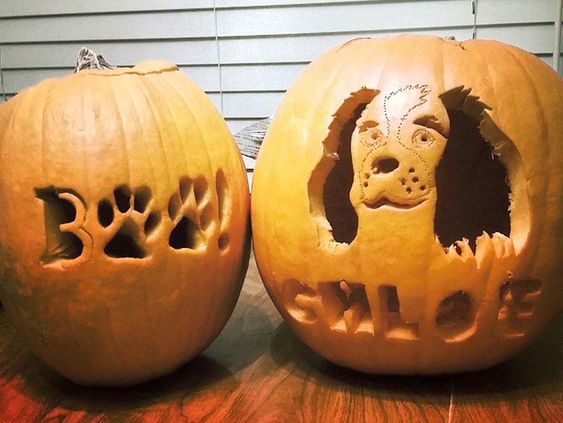 These two pumpkin dog stencils are creative and can be personalized. For the first one, carve a B and instead of 2 Os for BOO–make the Os dog paws. For the second dog pumpkin carving, carve your dog's breed with her name below.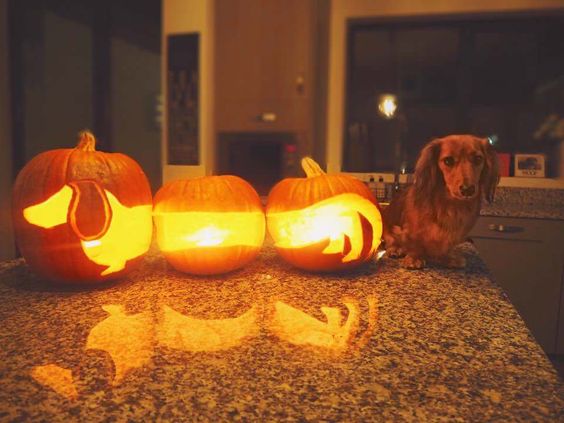 This creative pumpkin carving is perfect for dachshunds! On the first pumpkin, carve the dog head. On the second, a thick line for the dog's body. On the third, the dog's 2 back legs and tail.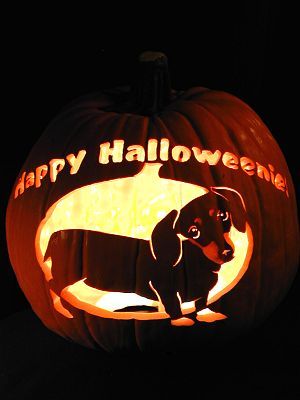 For another dachshund-themed stencil idea, carve "Happy Halloweenie" above your dog carving.
We saved the funniest and strangest pumpkin carving idea for last: a dog pooping!
Non-Carving Pumpkin Dog-Themed Ideas
If you don't want to get messy with pumpkin carving, you can still make some dog-themed decorations. Here's our two favorite ideas.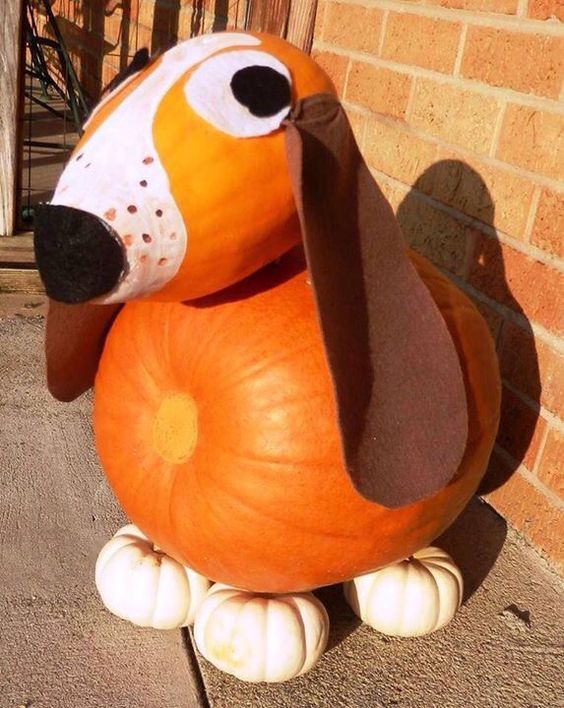 Place 4 small white pumpkins below a large orange pumpkin to act as dog feet. Top it with a stuffed animal dog head.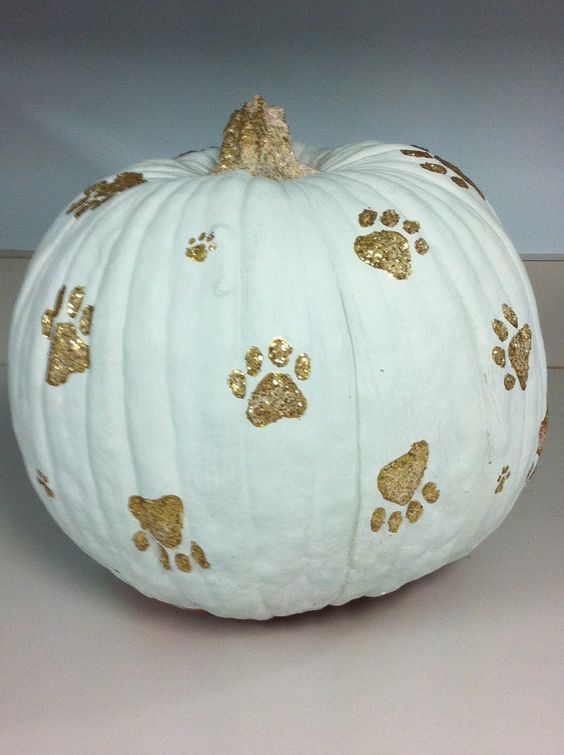 Paint a pumpkin white and stencil or draw on dog paws. One by one, cover each dog paw in glue. Sprinkle sparkles on the glue and shake off the excess.
Summary of Pumpkin Dog Stencils Ideas
If you have a pup pal in your home, why not get inspired by him to create your own pumpkin dog carving? Using the ideas above, you can create your own stencil. Print it out to size and use a pin to put lines along the shapes where you need to cut. Remember, kids should always be accompanied by adults when doing pumpkin carvings.