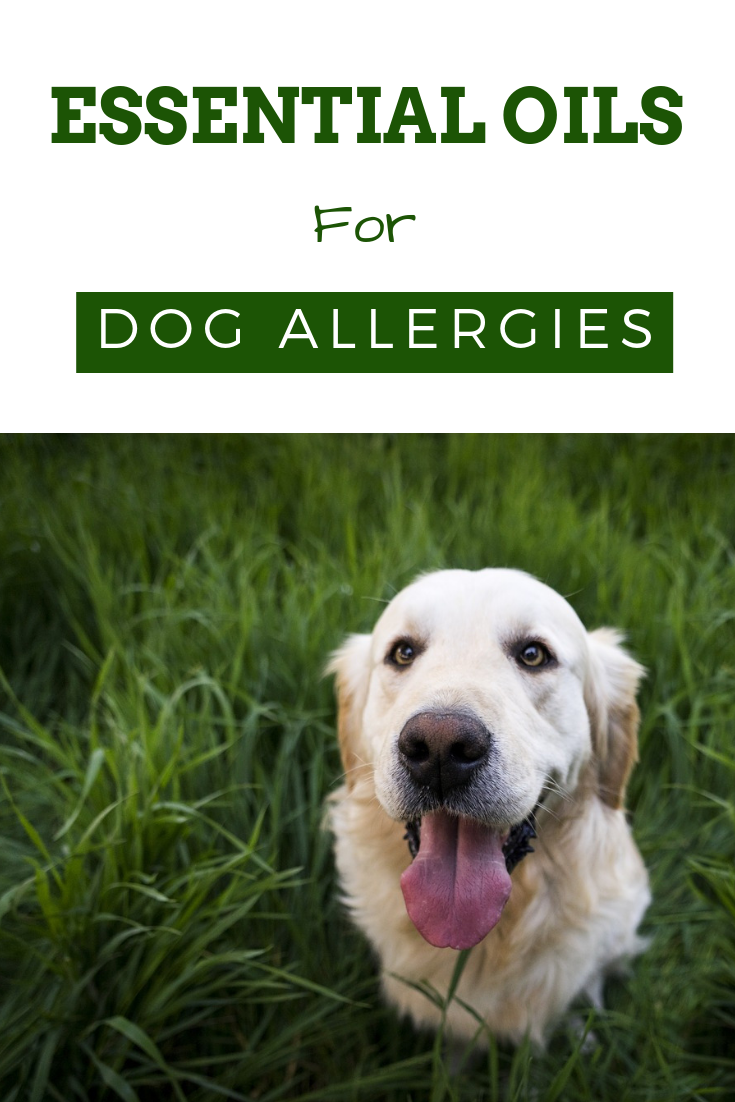 The same as people can suffer from allergies, so can dogs. Allergies can be irritating or serious, with the need to be very cautious when your dog is around certain allergens.
These allergens can bother your dog when they're inhaled, ingested or come into contact with your dog's skin.
Certain dog breeds are more at risk for allergies. These include terriers, retrievers and setters. Breeds with a flat face are also more at-risk. This includes pugs, bulldogs, etc.
 Dog Allergy Symptoms
Symptoms of dog allergies include:
Dog itching at skin
Red or scabbed skin
Dog itching at eyes
Runny eyes
Sneezing
Vomiting
Dog itching at ears or getting ear infections
Diarrhea
Swollen paws
Non-stop licking
What To Do
If your dog has just started showing signs of an allergic reaction, you're probably not sure what is causing the reaction and how serious it is. For this reason, you should see your vet.
Essential Oils for Dog Allergies
After your vet has diagnosed your dog, you can ask if it is safe to use some essential oils in conjunction with his treatment. Some essential oils you may consider for dog allergies include:
Lavender- Antihistamine and anti-inflammatory with various other benefits. One of the safest oils for dogs.
Roman Chamomile– Said to be an anti-inflammatory with anti-infectious and anti-parasitic properties. Depending on the allergy, this may be a useful oil.
Peppermint– Said to be an Antiseptic as well as anti-inflammatory.
Niaouli– Since tea tree oil can be toxic to dogs, niaouli is a good substitute. It has the same antihistamine and antibacterial properties.
How to Use Essential Oils for Dog Allergies
Before using any essential oil on your dog, we recommend that you read our safety tips here. It's critical that you buy the right essential oil and know how to use it safely. Just because it's natural, doesn't mean it's always safe.
After you've read the safety tips, you may consider using essential oils for your dog's allergies in two main ways, as recommended by your vet:
Topically. Before you massage your dog with an essential oil, you will need to diffuse it with a carrier oil, such as olive or coconut oil. Add a few drops to the base oil and massage into your dog's skin.
Spray. You can mix a few drops of essential oil with water and spray it onto your dog's fur.
If your dog is prone to allergies, he may even be allergic to safe essential oils. If you suspect he is reacting to an essential oil, stop use immediately.