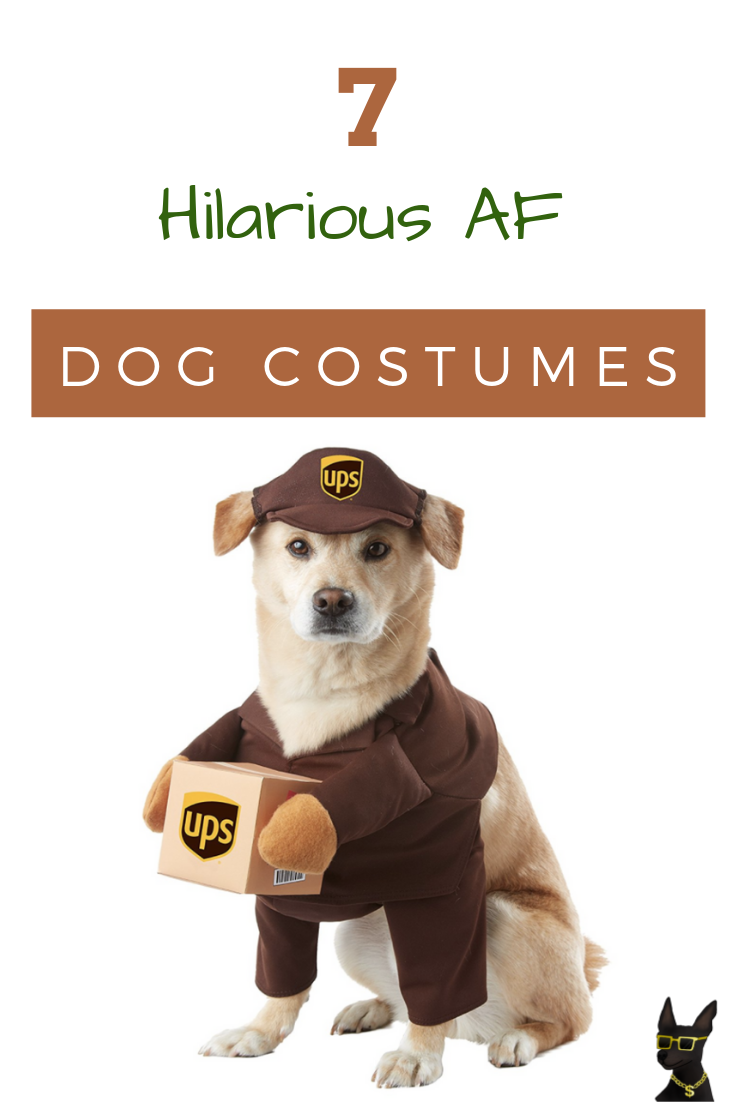 What will your dog be for Halloween? Instead of picking up anything you find, why not choose something that will make everyone on the street laugh out of cuteness.
Below are 7 Hilarious Dog Costumes.
P.S. If your dog hates costumes, don't try to squeeze him into one. Try these costumes for outfit-hating dogs instead.
Hilarious Dog Costumes
These are the best Halloween dog costumes available on Amazon, perfect for delivery before the big night!
Banana Dog Costume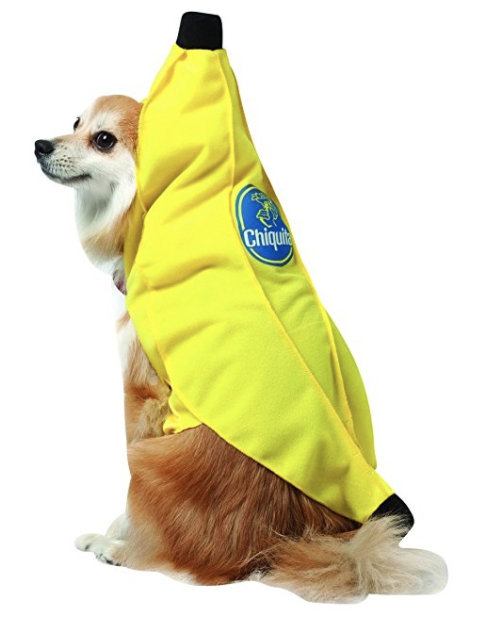 This banana dog costume is just as cute as it is hilarious. We recommend he makes his grand entrance with his costume while you play the song Chiquita Banana.
Pineapple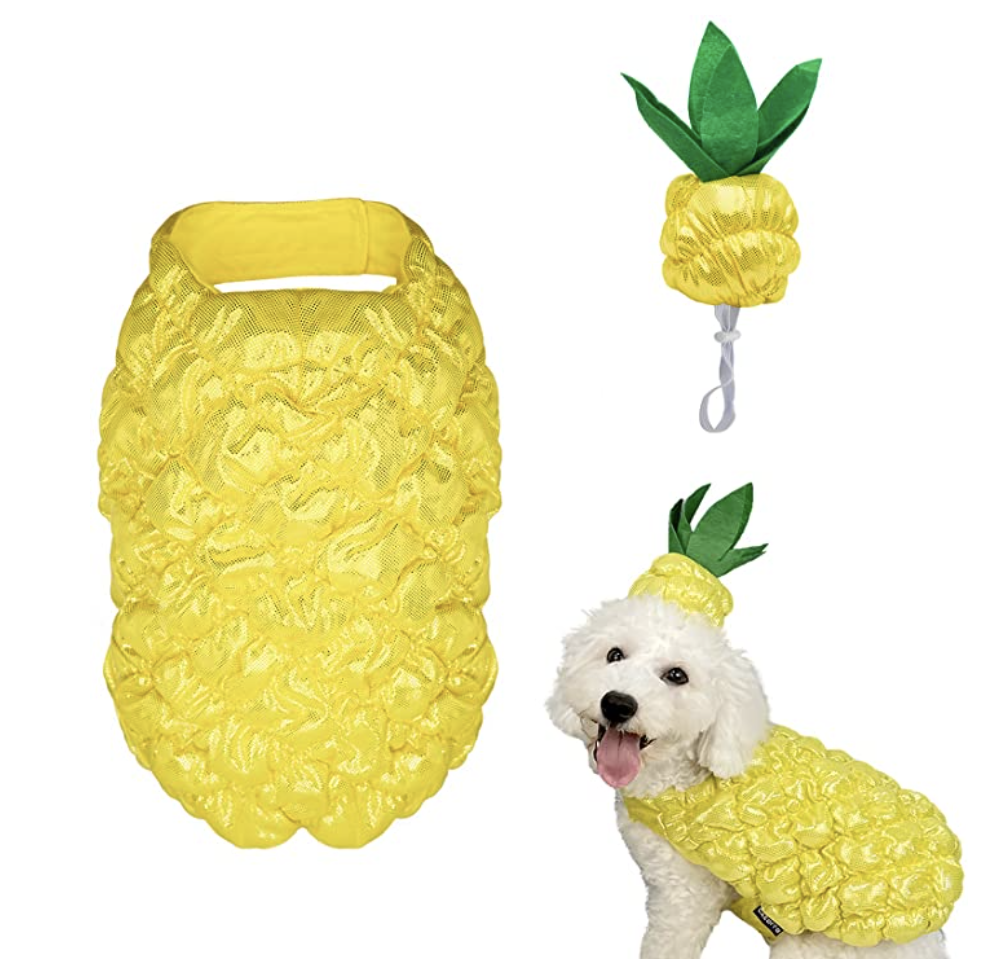 If you have a few dogs, why not get a pineapple costume to go with your banana costume? Make it a fruit salad!
Angel Dog Costume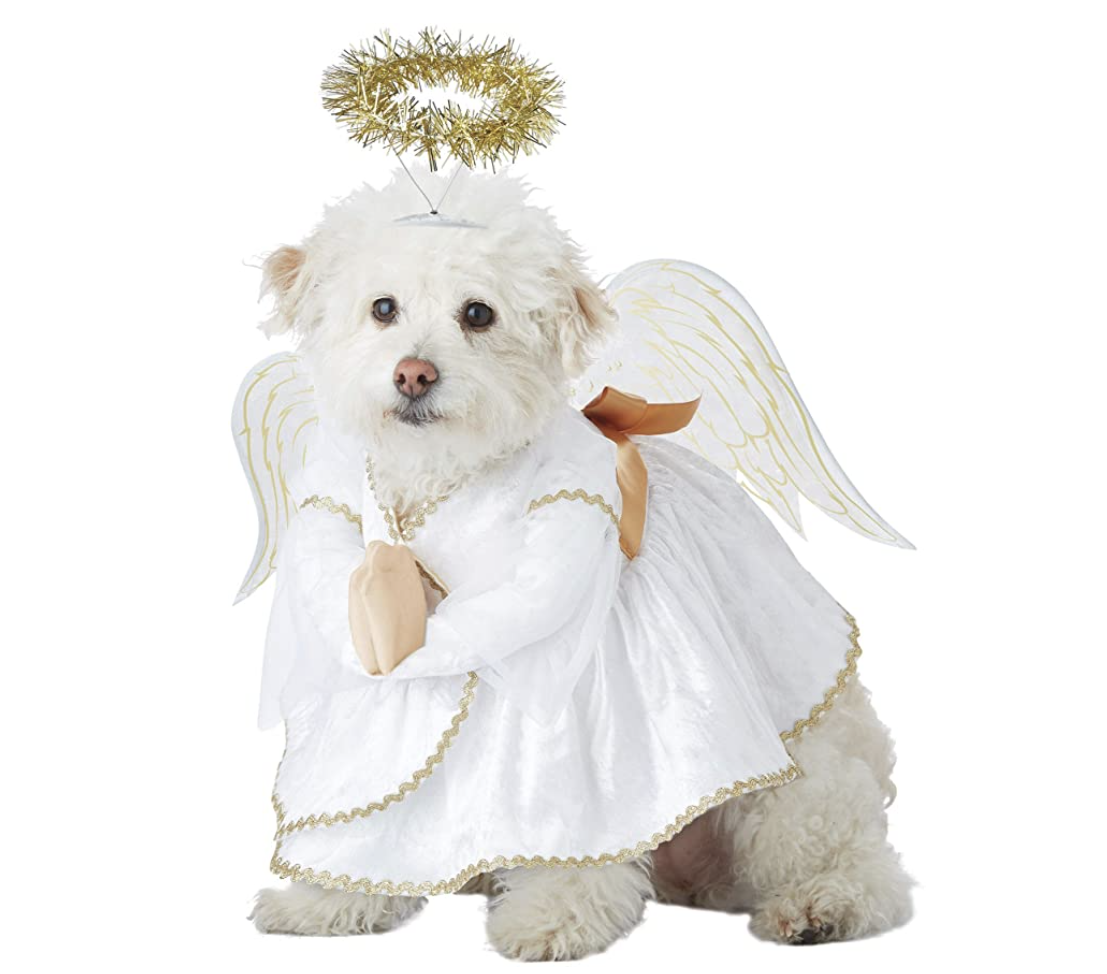 Your dog is already an angel, so she doesn't technically need this costume–but it makes her good girlness official.
Dinosaur Dog Costume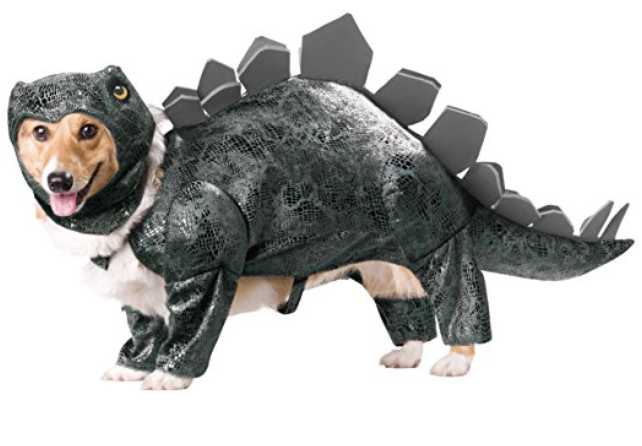 These dinosaur dog costumes will never go extinct (your dog may wish it would though).
Monarch Butterfly Dog Costume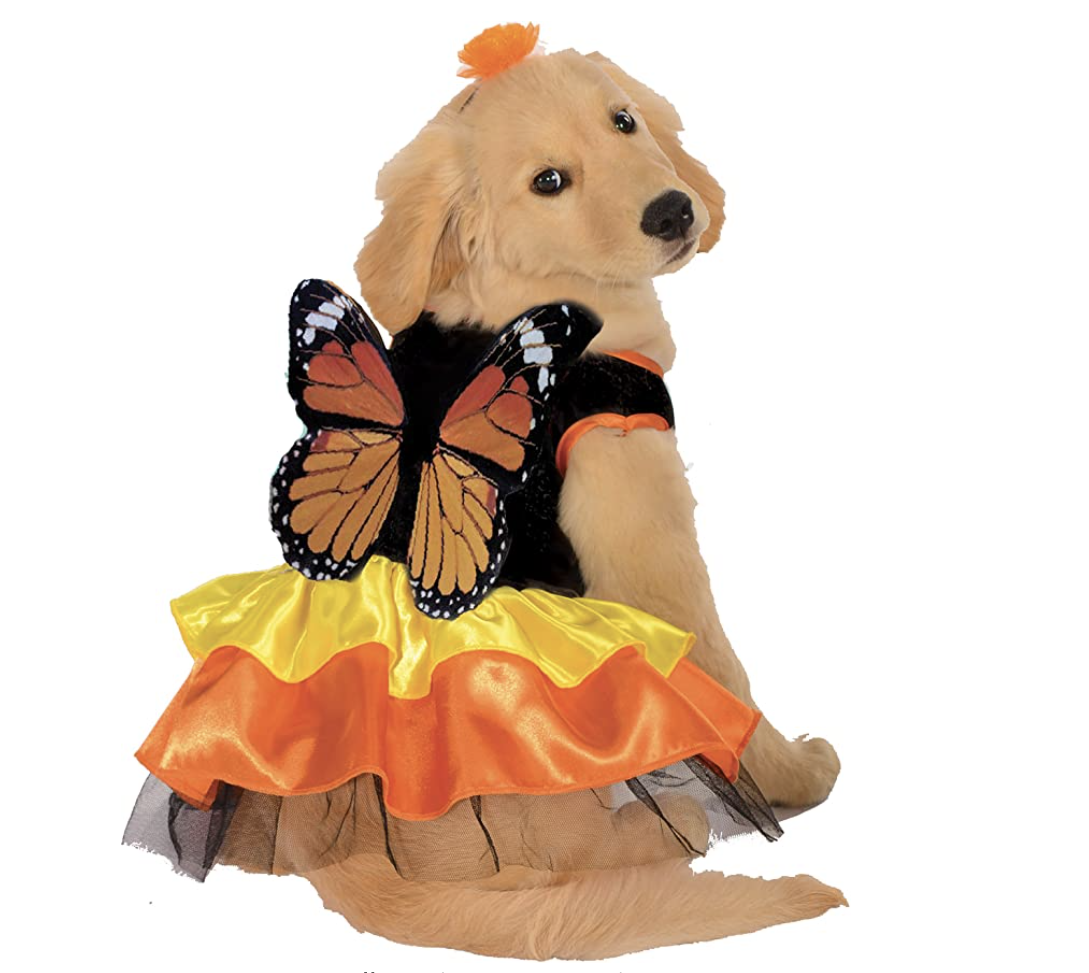 Give your dog the wings to fly off and get more treats this Halloween!
Shark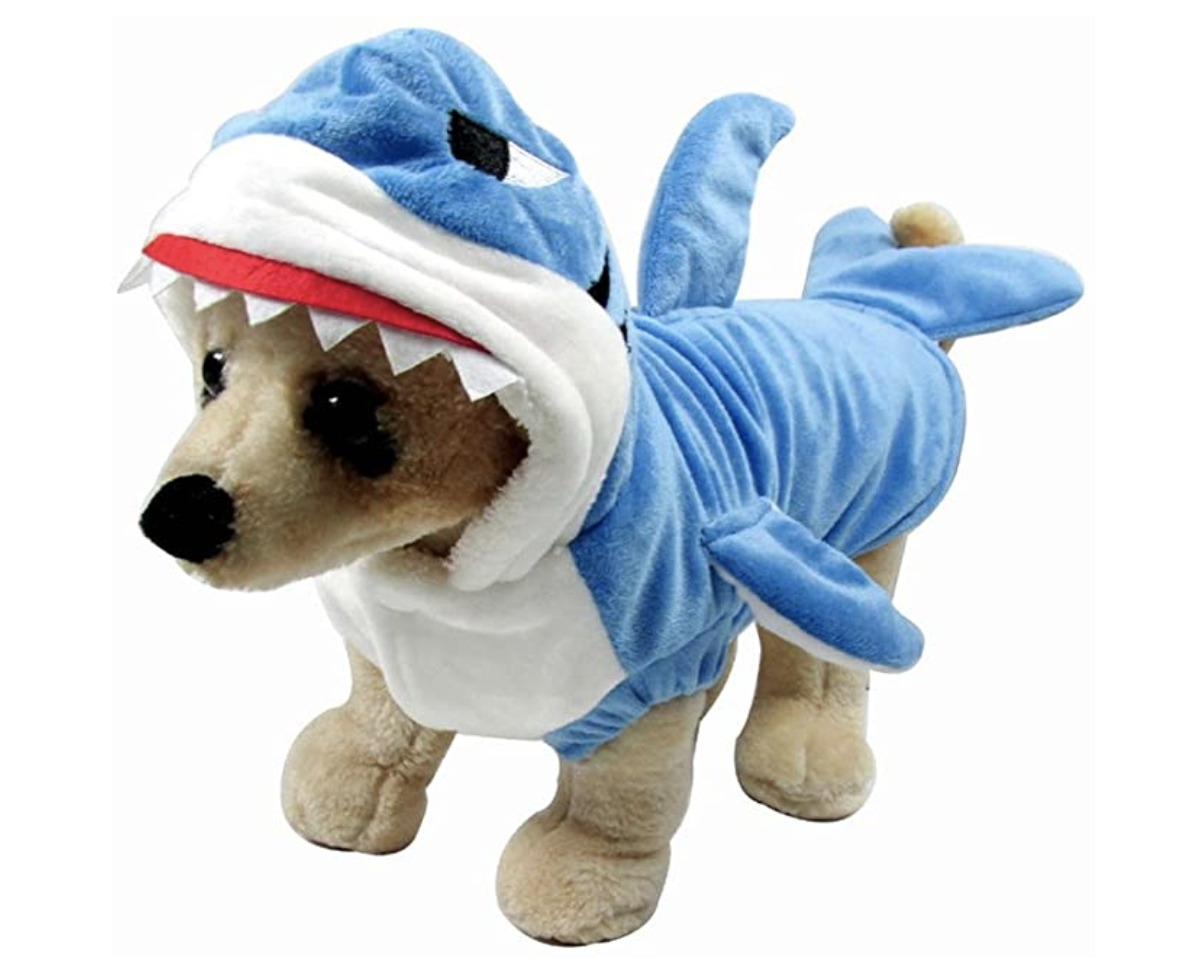 Sharks are scary but this dog Halloween costume is just too adorable!
Octopus Halloween Dog Costume
Your dog can trade their 4 legs in 8! This Halloween dog costume is a button-up sweater, making it easy to put on.
Beer Keg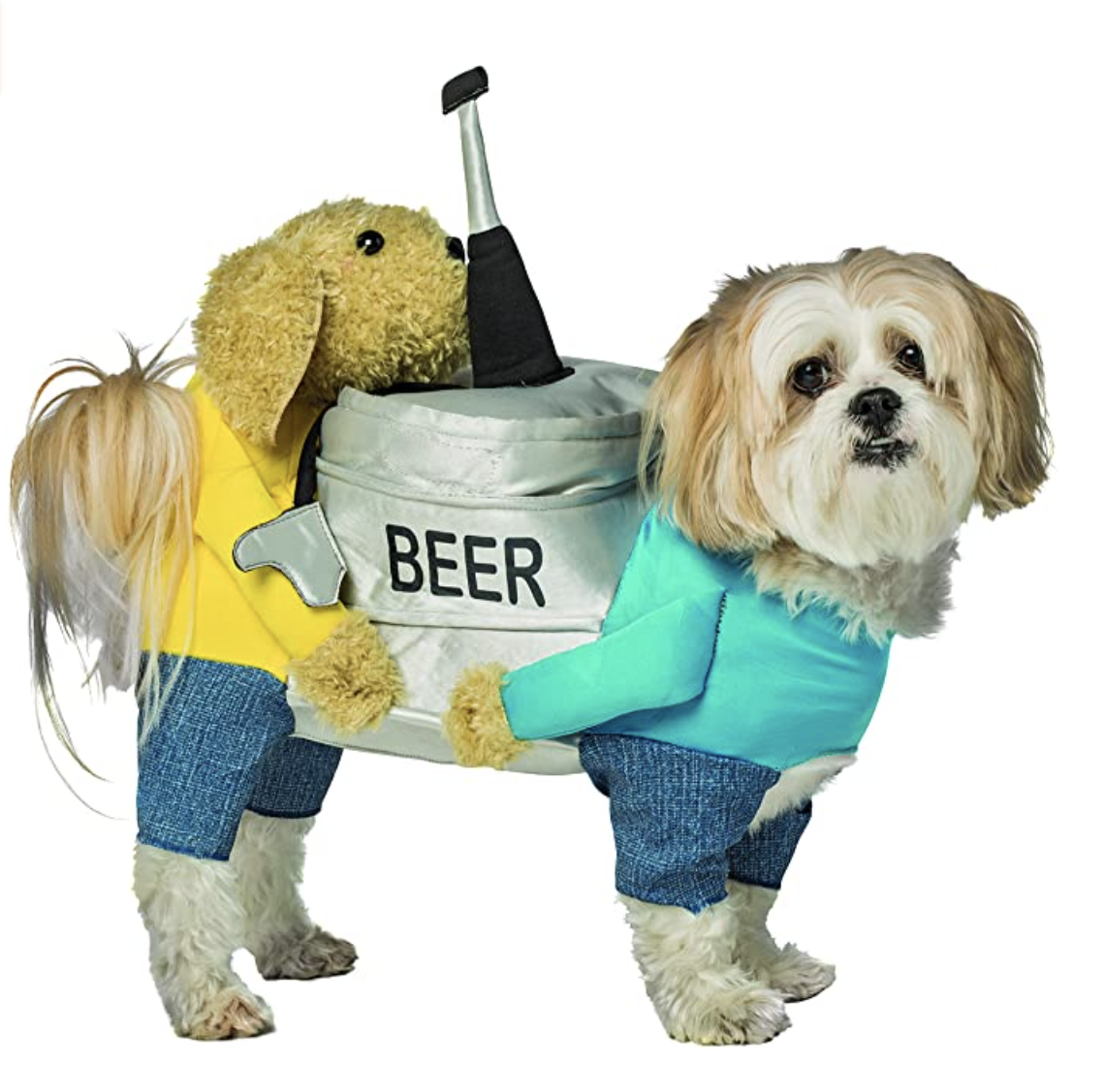 This unique dog costume is perfect for the beer-loving human. Your dog can't bring you a beer. But for a day, you can pretend he can.
Hot Dog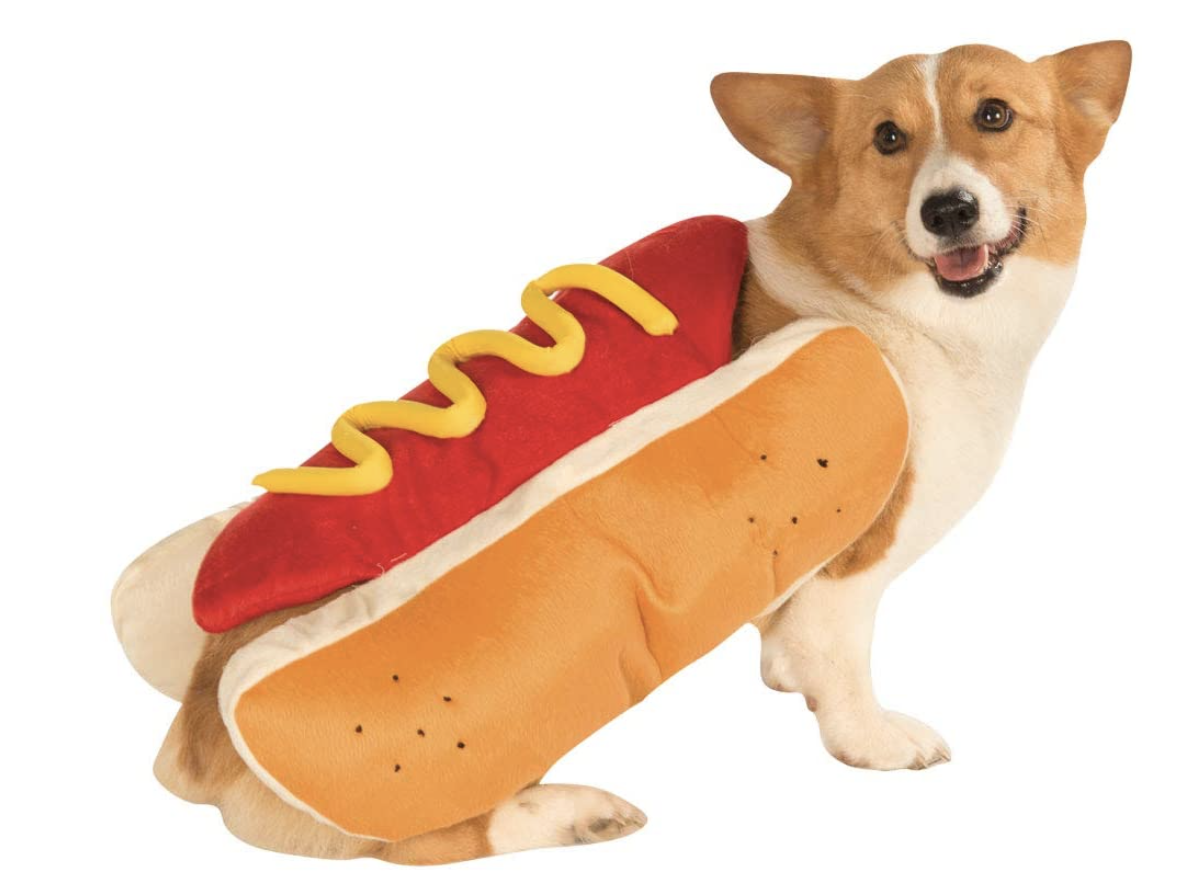 Do I need to say it? The perfect dog costume for wiener dogs!
Pumpkin Dog Costume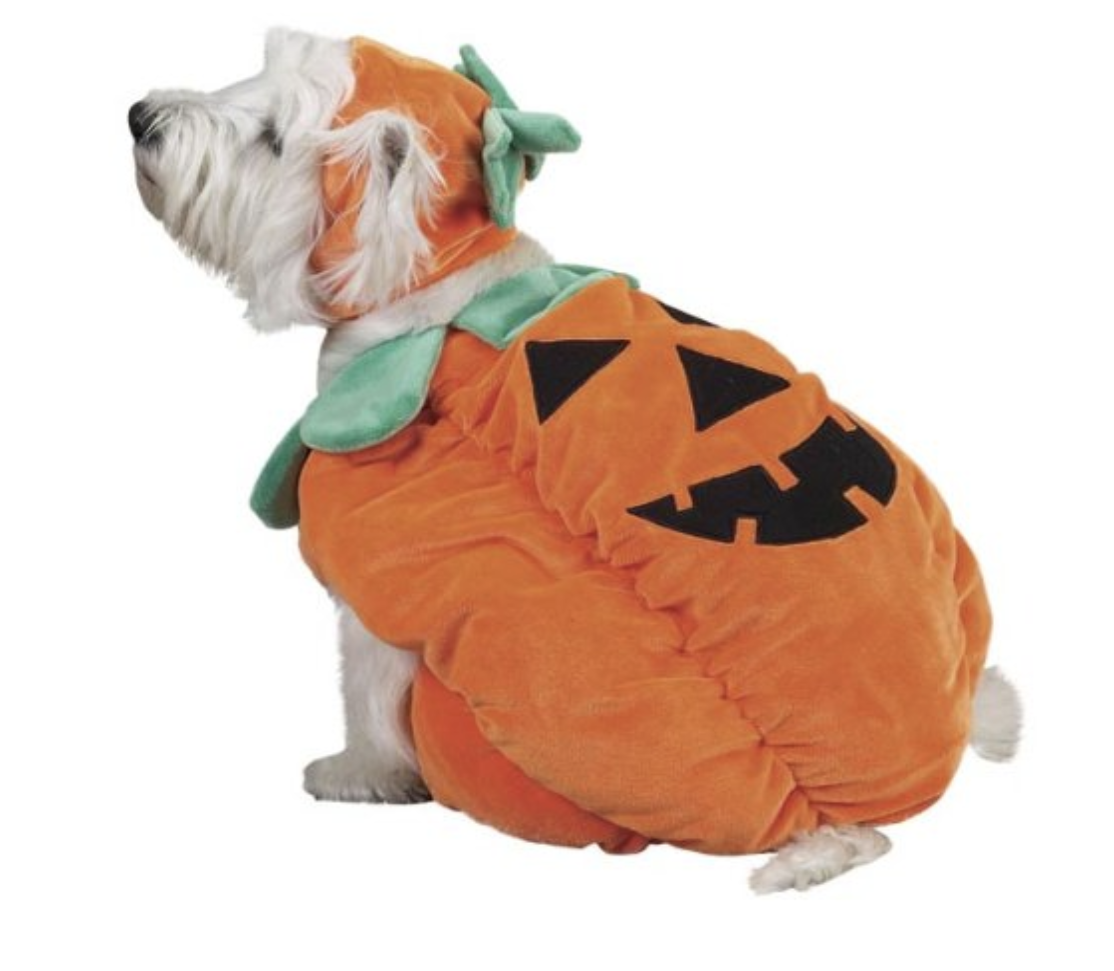 How adorable is this!? Imagine making your pugkin into a pumpkin.
Yoda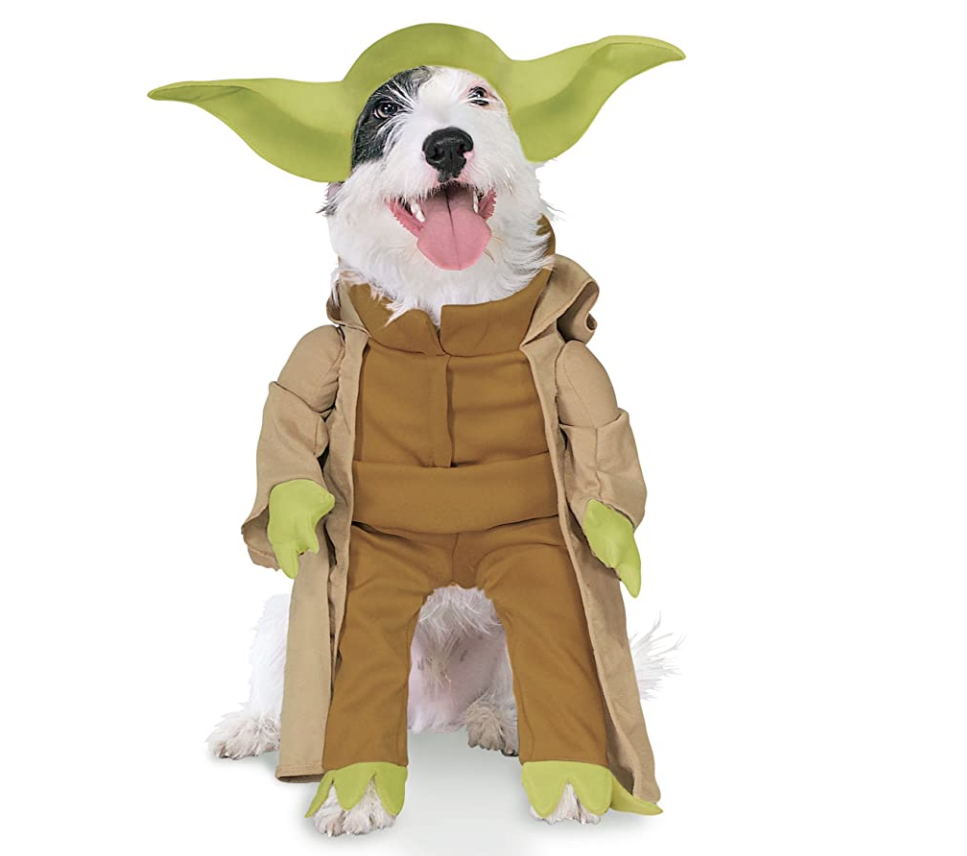 This is the perfect Halloween costume for Star Wars-loving owners!
Spider Dog Costume
Forget being a dog, let your dog be a furry spider for the day! The Halloween dog costume comes with 6 legs and many eyeballs.
Taco Dog Costume
Please, let's taco'bout how cute this taco dog costume is!!
Dumbo Dog Costume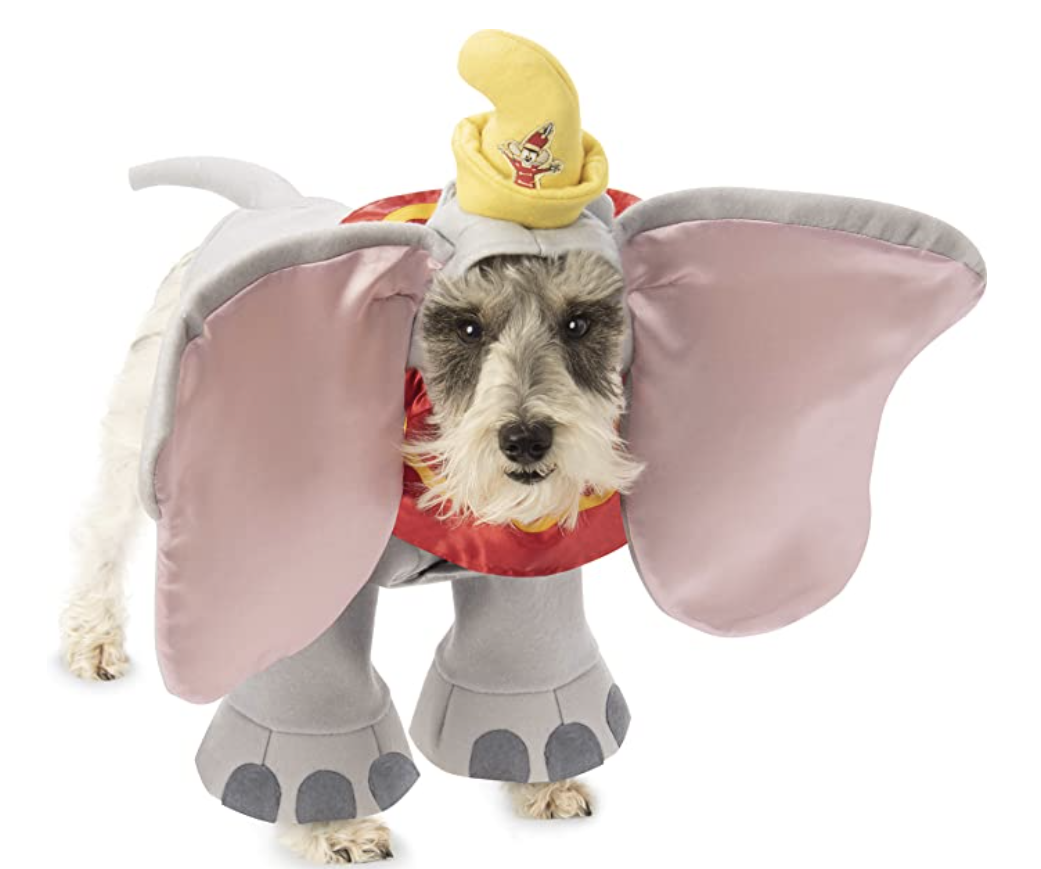 Your dog may have good hearing but imagine how good she'll hear with these ears! This Dumbo dog costume headpiece comes with the attached collar and hat.
Wonder Woman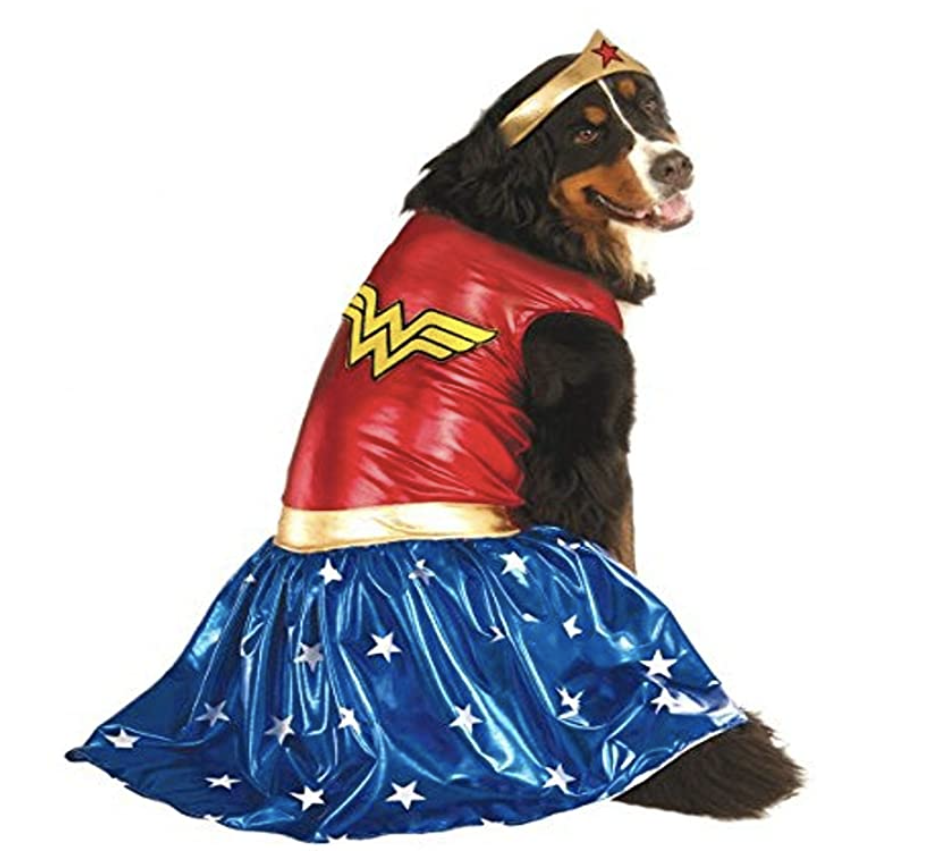 Let your dog be the superhero she is! This Wonder Woman costume includes the superhero dress and headpiece.
Teddy Bear Costume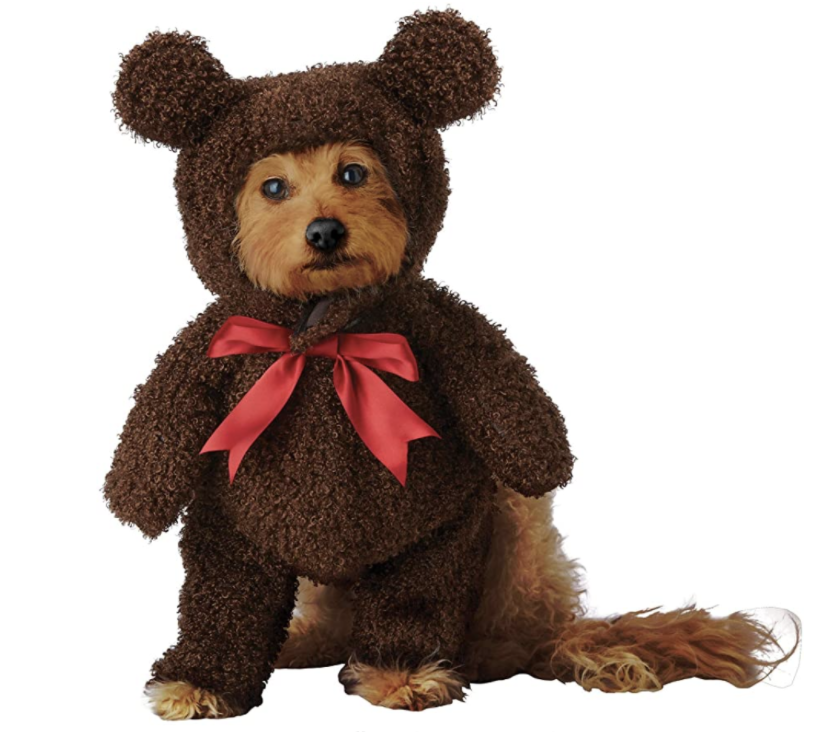 As if your dog couldn't get any more adorable, they can be a tiny teddy bear with this costume.
Dog Starwars Costume
This extravagant costume will definitely turn some heads. Or you can opt for a more simple dog Starwars costume. Of course, if your dog wears a costume like this, it's a good idea to watch how comfortable he is in it. With the added weight on top, you may only want to have it on him for a smaller amount of time.
Mermaids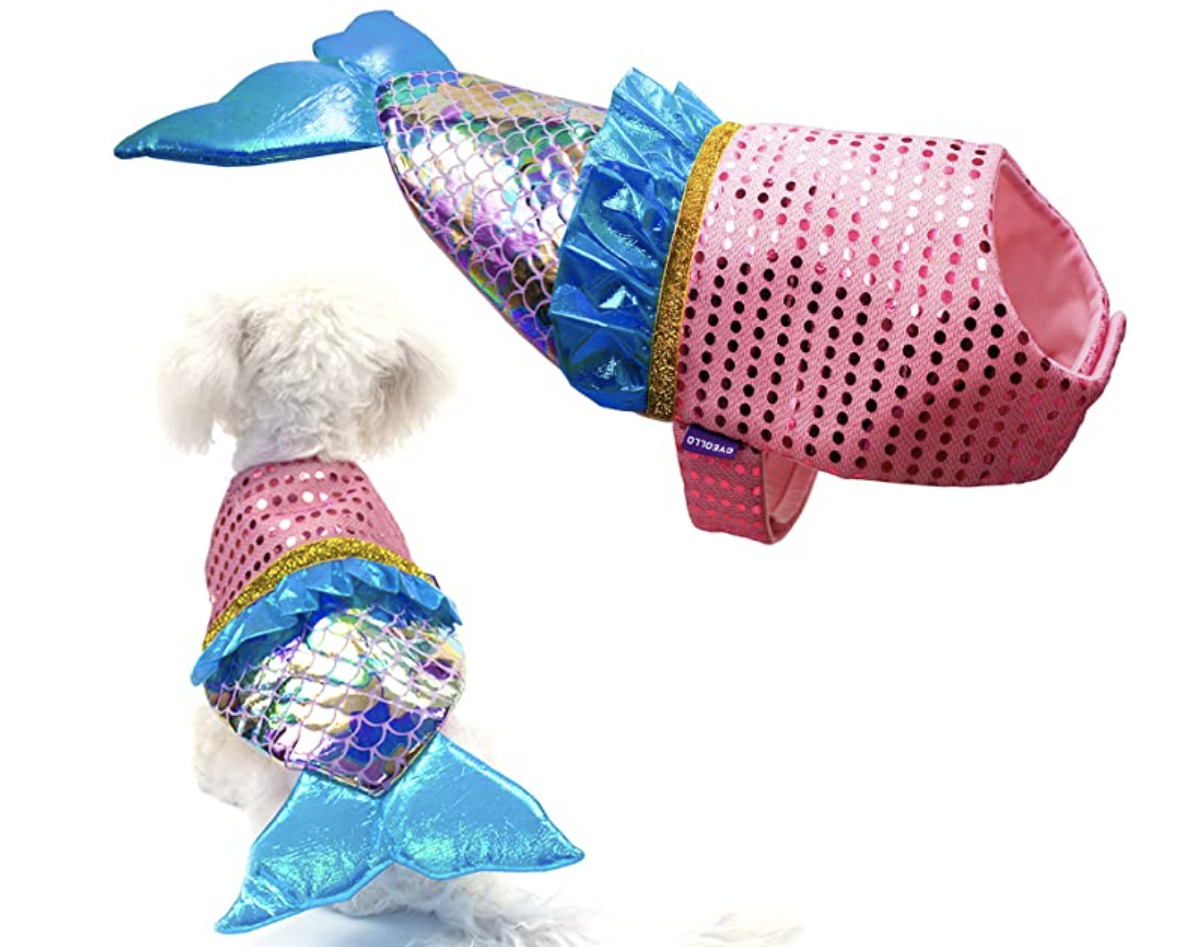 This sparkly mermaid costume will turn your pup into the cutest underwater creature!
UPS Dog Costume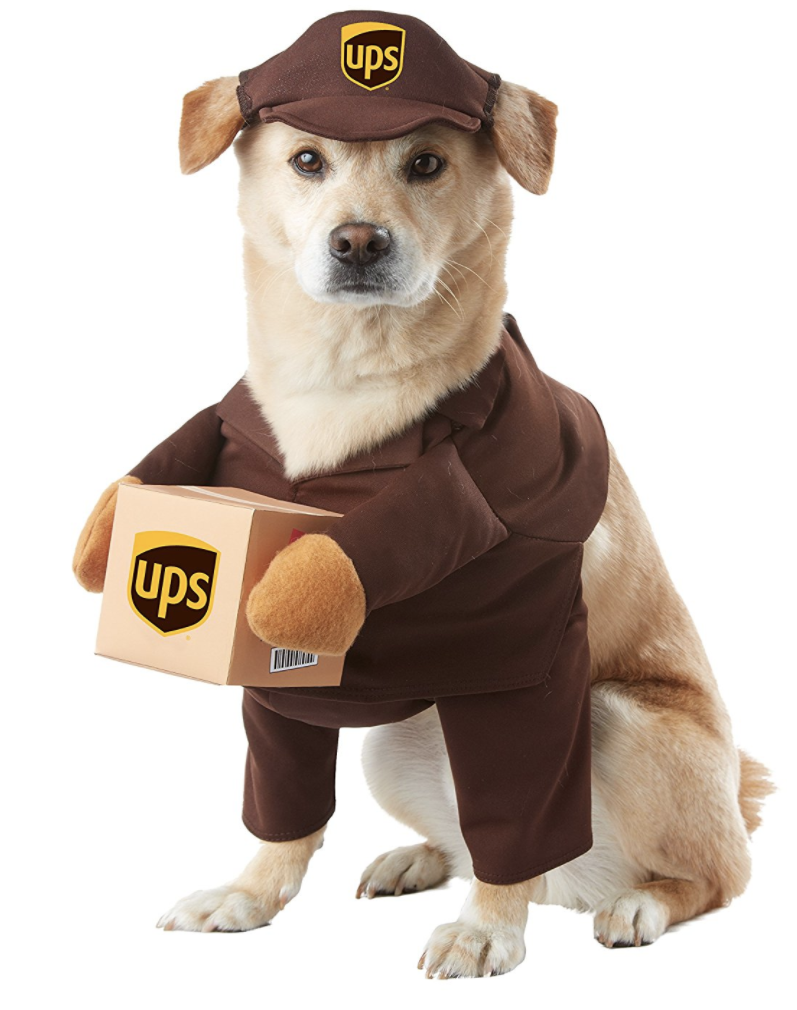 Order this UPS Dog Costume now so it gets to you in time for Halloween!
Action Hero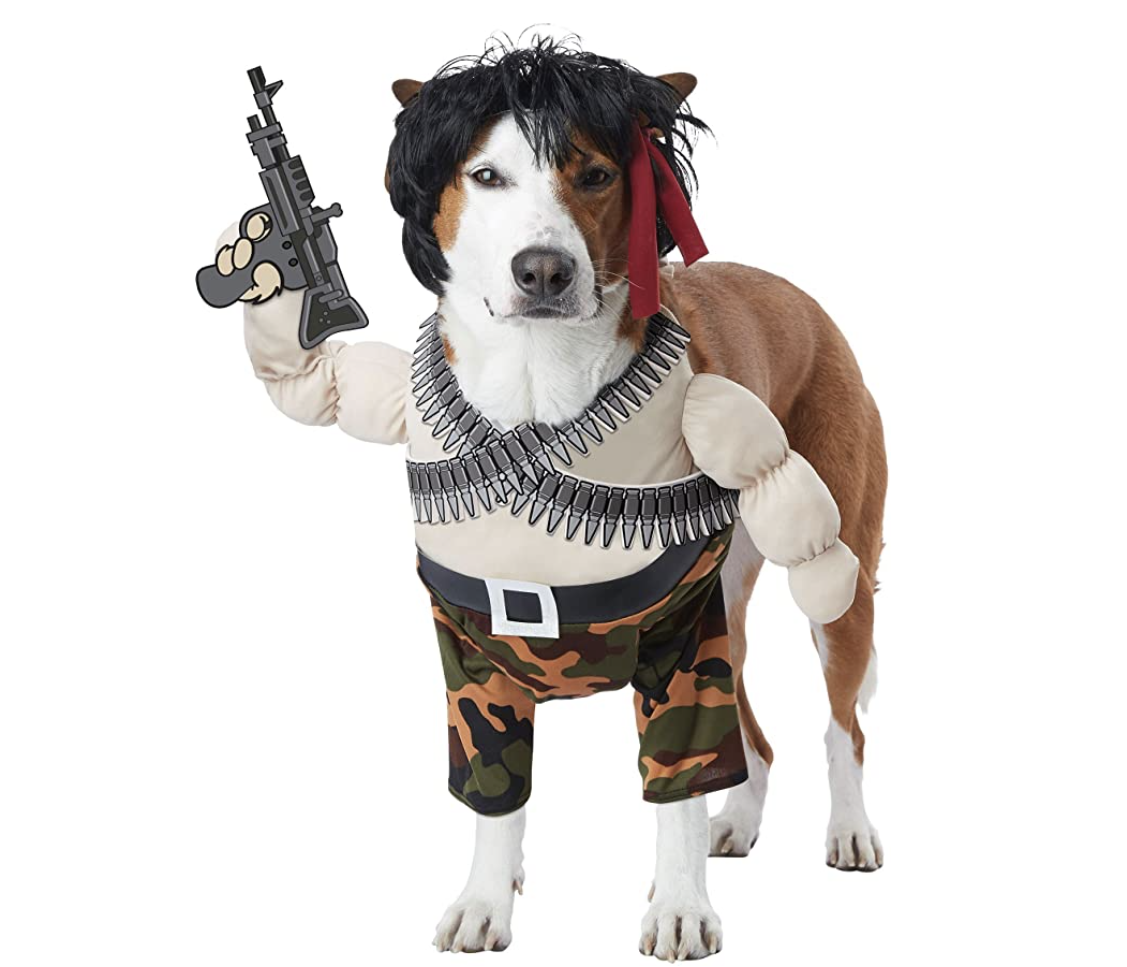 Does your dog watch action movies with you? Now he can star in his own with this dog costume.
Poop Factory Dog Costume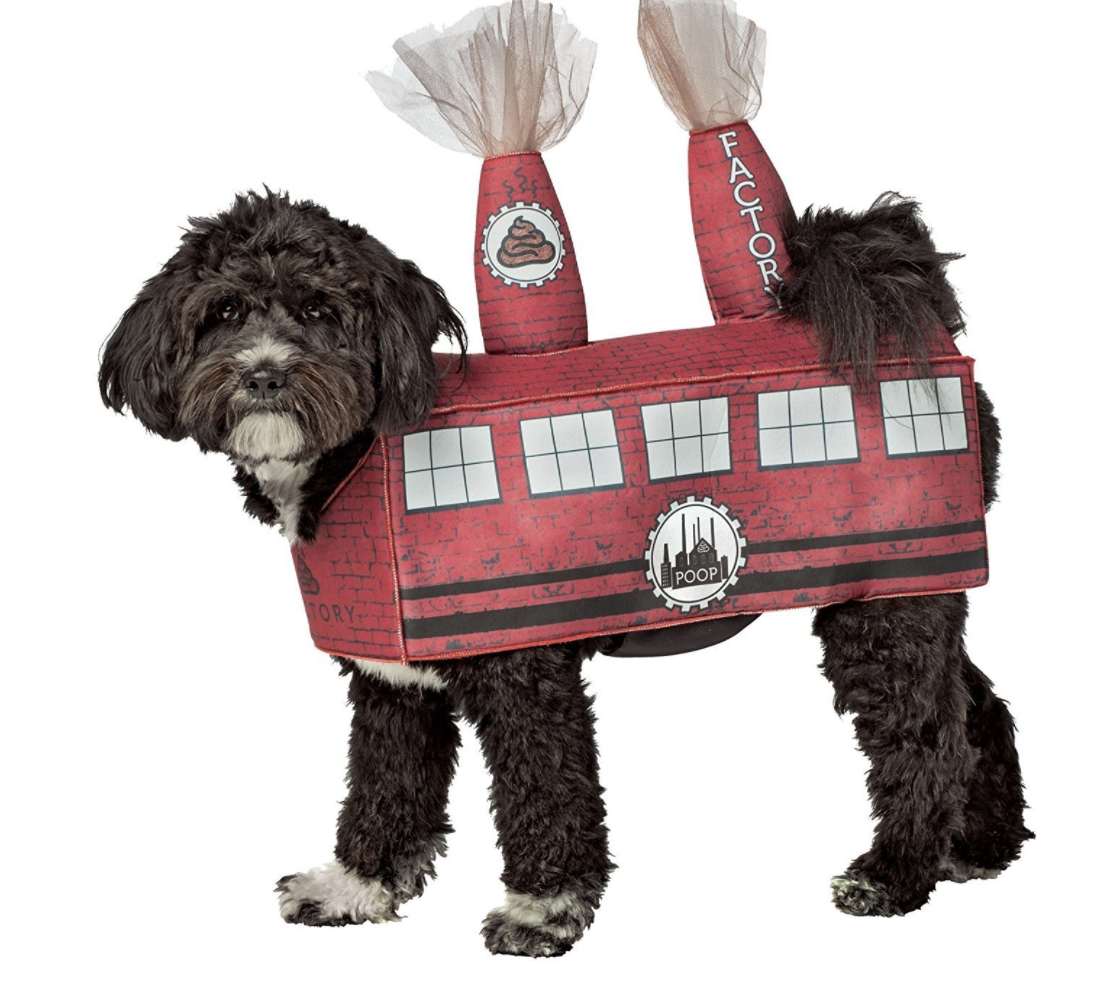 Let's face it, if your dog were to run a business, it would be the poop factory. When people ask "what's your dog for Halloween?" there's so many options for replies. "He's the CEO of Poop," or "…this isn't a costume, Karen. He IS the poop factory."
Summary on Halloween Dog Costumes 2021
If you haven't decided what your dog will be for Halloween yet, check out the options in this post. Before doing that though, you should assess your dog's comfort level with clothing. Some dogs don't mind and actually like the added warmth. Other dogs absolutely hate anything unnecessary. Choose accordingly.
All of the finds here can be found on Amazon, which means you can get free one-day shipping on most of the items. Perfect for last minute Halloween costumes for dogs! To ensure you're not wasting any time, make sure you measure your dog correctly before buying.