Don't ever underestimate my size.
The Golden State Warriors learned that last week when I joined the Raptors basketball team.
After seeing that Toronto made it into the NBA finals, I thought they could use a little extra push.
So, here's what I did.
I hopped up as high as I could, up to the door knob and opened the door.
I took the streetcar all the way downtown and began my search for a Raptor—any Raptor who would listen.
Unfurtunatley, I did not find a Raptor.
But I did find the head coach, Nick Nurse.
At first, he almost stepped on me. How offensive.
I let out a loud bark, which really got his attention.
He looked around for my "owner" but there was no one to stop me from pursuing my newfound passion.
I started hopping.
Uncontrollably.
Very high.
And then out of the corner of my eye, I spotted a basketball.
You're not gonna believe it's pawsible—but I picked it up with my little paws and started dribbling it around.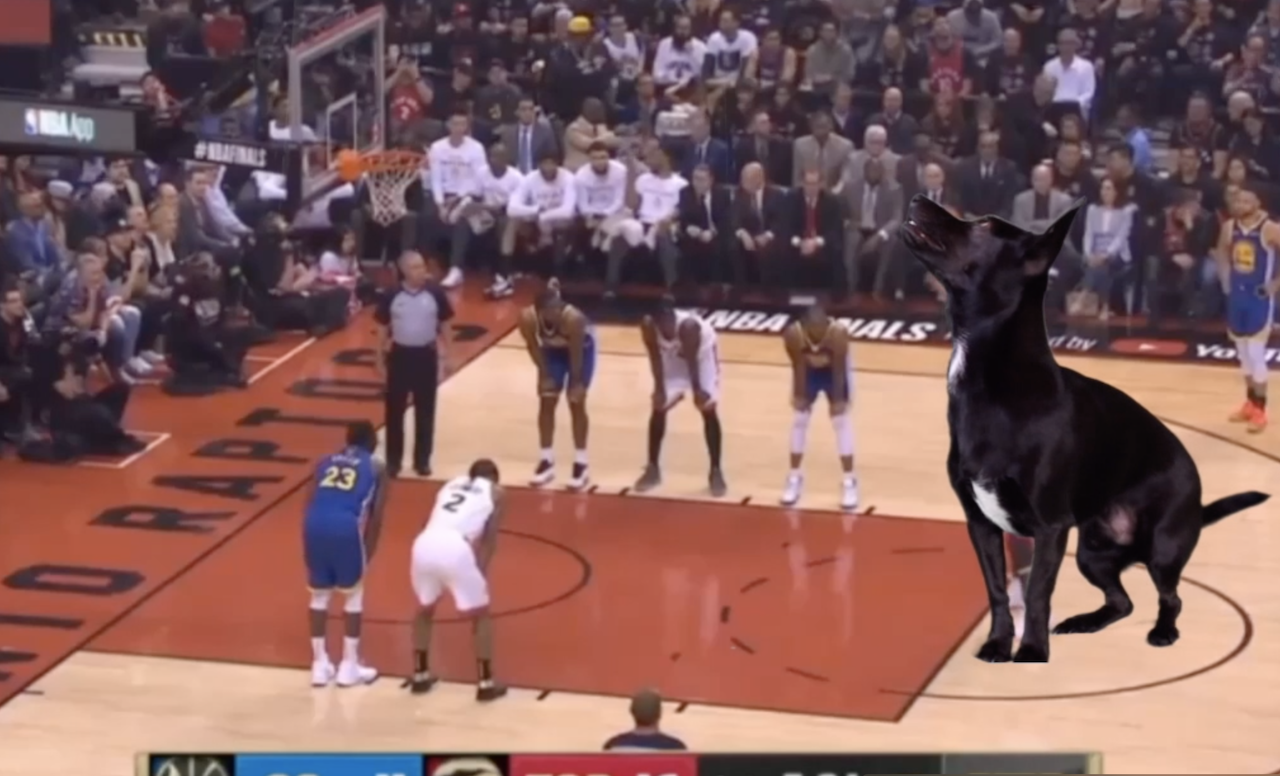 The coach's jaw dropped.
I insisted to join the team, but coach refused.
For one, he said, I'm a dog and dogs can't play basketball.
Besides that, he said there were rules. You can't just add a random player—especially during the finals.
So I took matters into my own hands.
I made my own Raptors jersey.
#19—my age in dog years.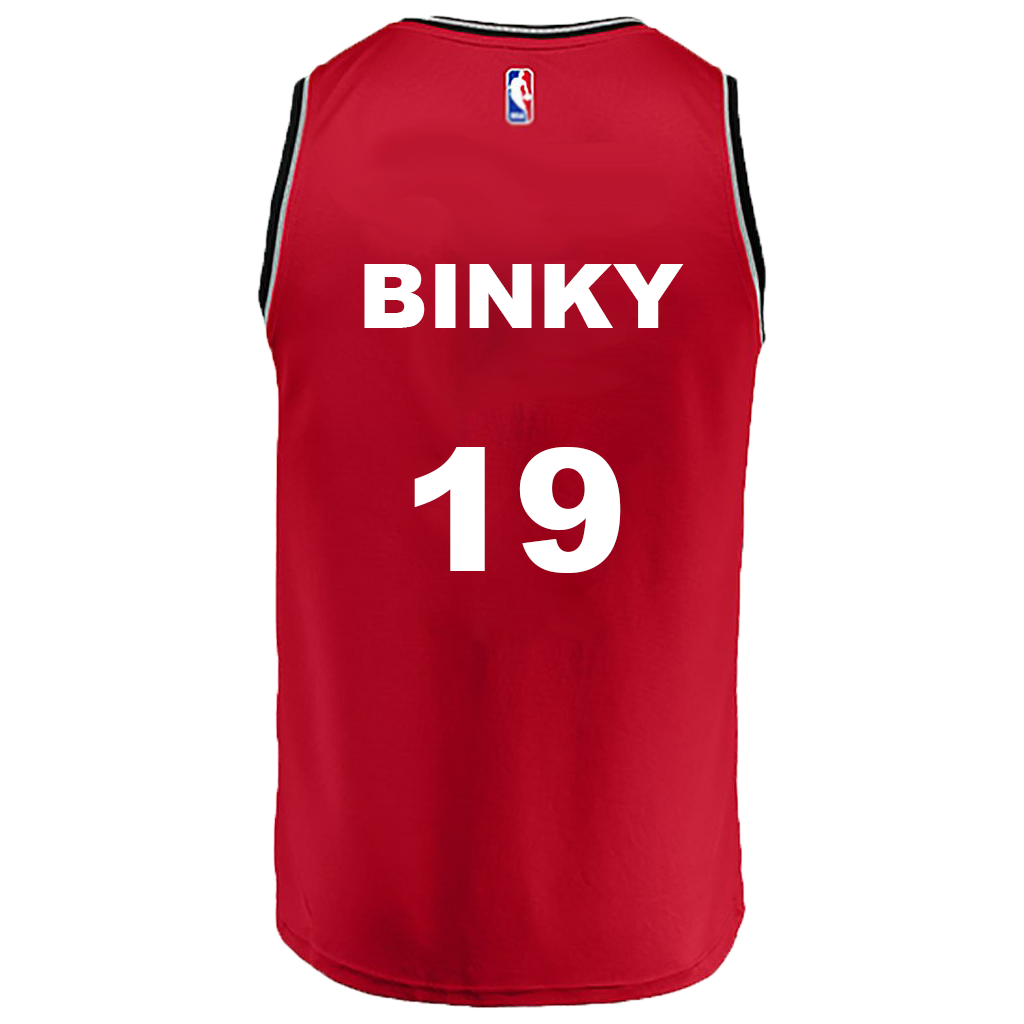 I showed up at the Scotiabank arena, wearing my customized jersey.
At that point, there was no denying me.
Coach said he couldn't let me play that night—but he'd put me on Game 3.
And he didn't regret it because I carried the team to a win with multiple 3 pointers.
Check out my promo video:
Game 4… we lost by one measly point. I blame it on my big ear.
You see, after Kevin Durant's injury, Steph Curry got a little jealous and threw the basketball directly at my ear, pinning it back in pure agony.
The rufferies let it go. But I knew it was intentional.
I couldn't play my best, but my teammates forgave me.
Afterall, me and Lowry and Kawhi go way back.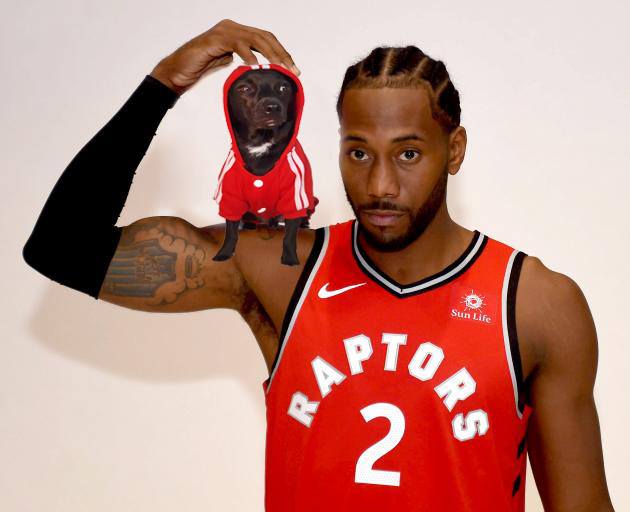 FUN NBA Fact: Kawhi is rumoured to have a small pup perched on his shoulder before the start of every Finals game as a good luck charm.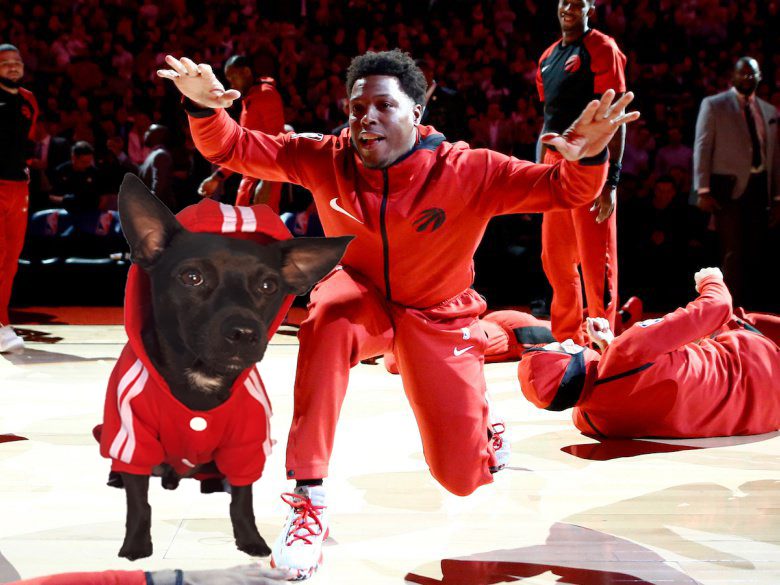 FUN NBA Fact: Before Kyle Lowry was recruited, he joined the Doggone Diggers, a Philadelphia-based dance group led by award-winning choreographer Binky. At Lowry's request, sometimes Binky still joins him during Starters introductions.
Barkya later humans,