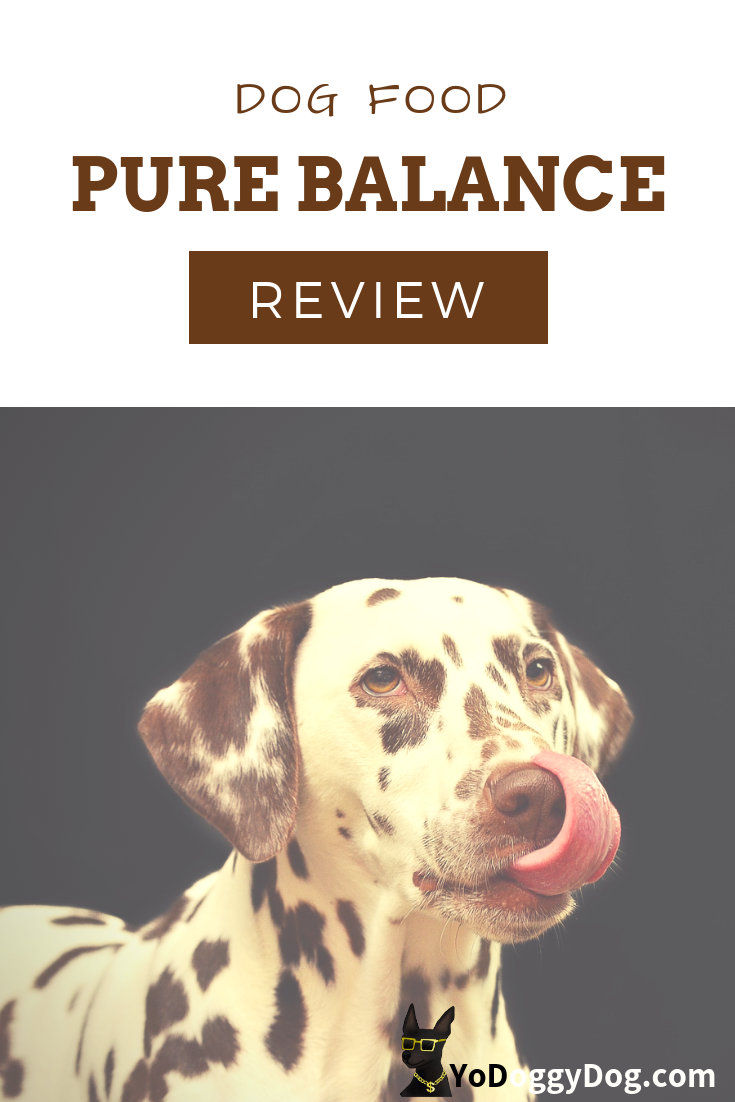 Every owner struggles to find a dog food that is both affordable and healthy.
After reviewing Pure Balance Dog food, we think we've come up with a pretty good option.
Since their recipes are grain free, it's usually a great option for dogs with sensitive stomachs. Health-fanatics who want their dogs to follow in their footsteps and go gluten-free will be pleasantly surprised.
In this post we cover all the details you want to know about Pure Balance dog food:
Types
Ingredients
Nutritional value
Manufacturer/who to contact for questions and concerns
Review of what other dog owners are saying
How to switch your dog's food
Wanna learn more? Keep reading.
Types of Pure Balance Dog Food
Pure Balance Dog Food has a couple of different flavors:
Ingredients
The "Pure Balance Promise" states that they "believe in one pure and simple thought – the best nutrition for your dog starts with the best ingredients."
We decided to look at the ingredients to put that idea to the test.
Just by looking at the ingredient deck, you can tell this is a healthier than average dog food. For example, on one ingredient's list, you will find brown rice, pea protein, chicken meal and flaxseed. The first ingredient on many recipes – which means it's the most used — is a type of meat, like chicken or salmon.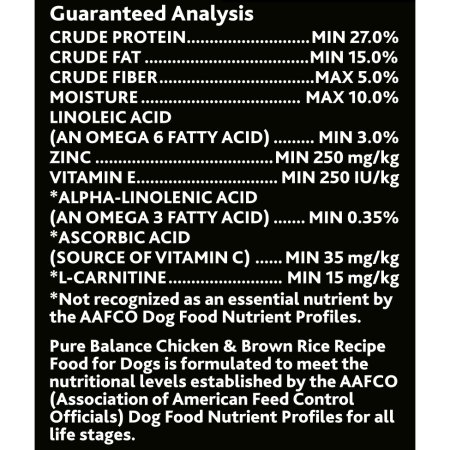 There are only a few ingredients on the list that provide little or no nutritional value.
Pure Balance says none of their dog food recipes contain corn, wheat or soy. This could make it a good option if your pup has a sensitive stomach or if grain makes him a little itchy. If you need grain-free dog food on a budget, Pure Balance is a solid option.
The brand touts real meat and antioxidants that contribute to a healthy immune system. There are also added vitamins and minerals.
The downside is that many of Pure Balance's foods may have too many carbs for some owner's liking.
While it's not healthier than making your own specialized dog food at home, it gives you the most bang for your buck. It's one of the healthier dog food options out there and it's also one of the cheapest.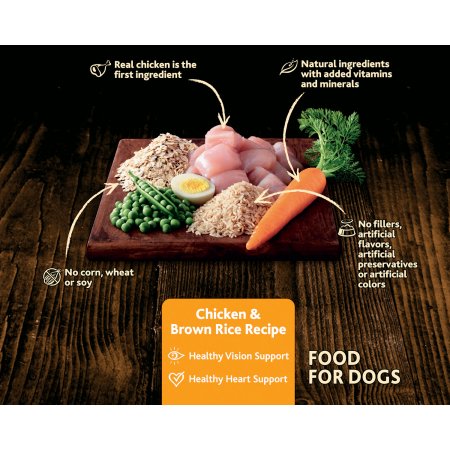 It depends on the flavor, but on Amazon you can get a 7lb bag for less than $10. Other options go up to $20 for a 4lb bag.
Another bonus? There hasn't been any recalls for Pure Balance Dog Food. Overall, it has pretty good consumer reviews on other sites as well.
For dog owners who are also cat owners, there's also Pure Balance cat food.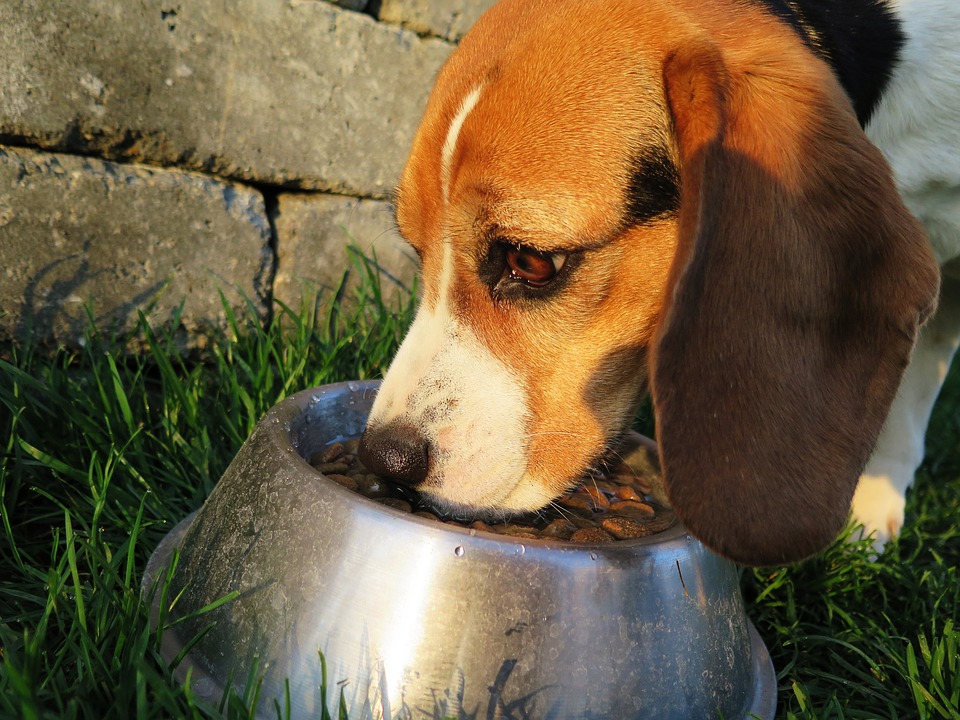 Who Manufactures Pure Balance Dog Food?
There's many questions concerning who manufactures Pure Balance dog food, so we reached out to both Wal-Mart and The J.M. Smucker Company. Here's what we found out.
Some Pure Balance products are manufactured by Ainsworth Pet Nutrition LLC on behalf Wal-Mart, who private labelled the dog food. Ainsworth was sold to J.M. Smucker in 2018, but still remains the manufacturer of some, but not all, Pure Balance products.
If you have concerns or questions about any Pure Balance food, you should call the number printed on the package, which is Wal-Mart's Customer Service Department.  That phone number is 1-877-307-2192. You can also visit Walmart.com to submit an email under the customer service tab.
Last year, Wal-Mart made a promotional video about Pure Balance:
Switching to Pure Balance Dog Food
It should be noted that every dog reacts differently to certain foods. When trying out a new food, we recommend buying a small bag to test it out first. Start off by mixing a little bit of the new food into the old food. Gradually increase that amount to slowly wean your dog off the old food. Be sure to keep an eye on your dog to see how he reacts. According to Pure Balance dog food reviews, dogs who try Pure Balance dog food grow a better coat and have better digestion.
However, every dog reacts differently. Adverse reactions could include constipation or pure balance dog food, although this can also be the effect of your dog adjusting to new food. If your dog doesn't adjust to Pure Balance or any other dog food, you should consider switching.
If you're interested in trying out Pure Balance Dog Food, you can purchase it on Amazon.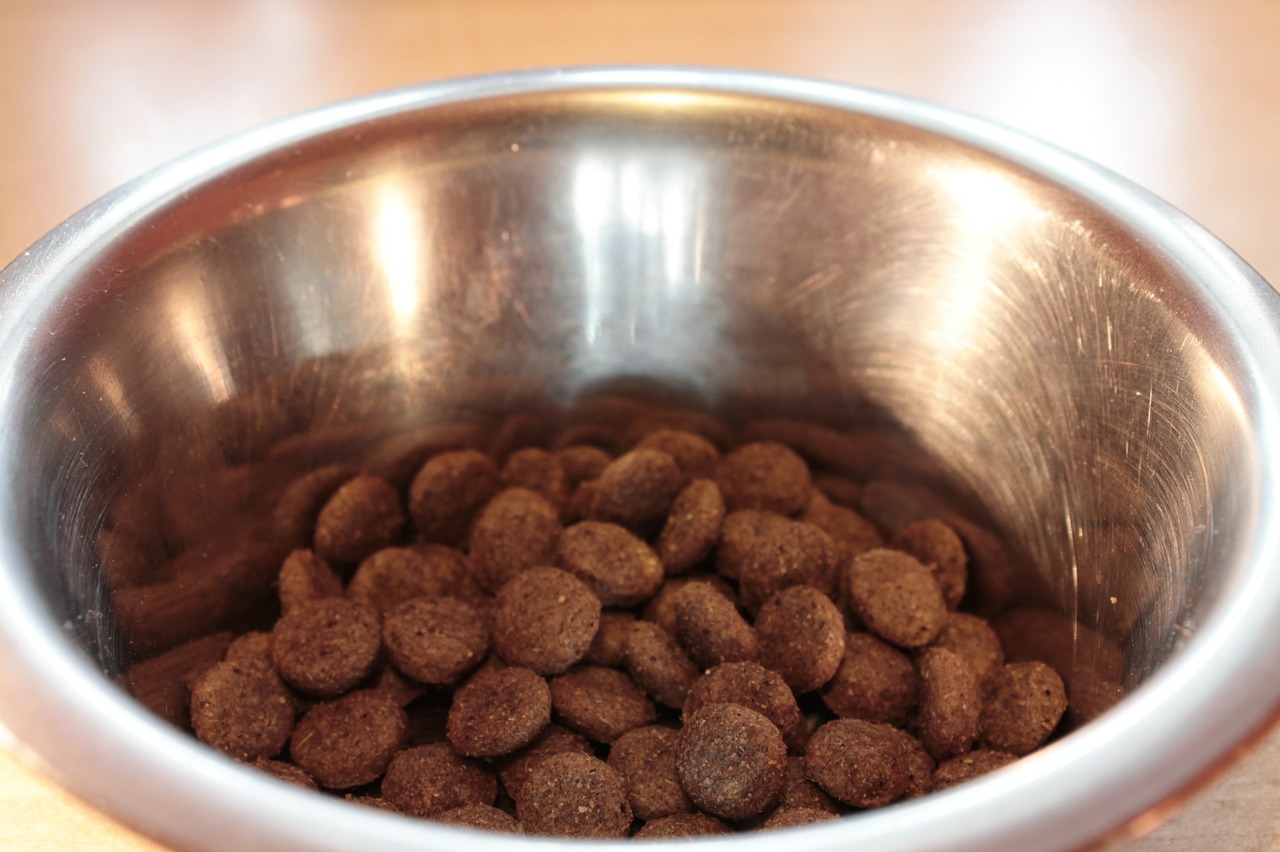 Pure Balance Dog Food Reviews: Real Owners
If you're asking yourself, "Is Pure Balance a good dog food?" reading Pure Blance dog food reviews is a good place to start. You can view the reviews on each site individually, but here's an overview for your convenience.
Many reviews on Influenster, a product review website, report that Pure Balance has improved their dog's coats, skin, digestion and more. The reviews are specifically for the Lamb and Brown Rice formula.
"This is the ONLY grocery store brand I will ever buy for my dogs. it's actually better for your dog than Blue Buffalo or Royal Canin," one reviewer wrote.
"I switched her over to this dog food because she was always throwing up and had an upset stomach about twice a week. I got it because it said it was for sensitive stomachs. Now my dog never has any stomach issues and she loves meal time now," another reviewer said.
"Her coat has been looking healthier as well. It doesn't have a bad smell on her breath either hahaha. Good value for the money."
"I changed my dogs food at least 20 times because he just didn't seem to enjoy it. He loves the chicken and rice blend he will even do tricks for it."
"It's healthy for our handsome boy and it gets along with his sensitive tummy. Also his coat is more shiny than it ever was when we first got him over a year ago. This is a great healthy food that is very inexpensive."
Pure Balance is currently rated #68 in Influencer's dog food section.
On reviewhub.net, some reviewers commented on the Chicken and Brown Rice Recipe. Here's what they said:
"My Italian greyhounds (toy breed) love this food and the size of the kernels works for smaller dogs. I like how this brand has healthier ingredients and is readily available."
"My dog devours this food, so he enjoys the taste. Just as importantly, I know the food is good for him and nutritous. There is a noticeable change in the softness and shine to his coat."
"I did a lot of research trying to find a good healthy dog food that would not break our bank. This did the trick…could immediately tell a positive difference in our dogs weight, activity, and coats. Won't ever buy anything else..even switched our cat to this brand."
Since we've published this post, we've gotten several emails of owners claiming that they've finally found a food their dog enjoys and doesn't react to. Some have also said that they've noticed changes in their pup's coat. Of course, dog food isn't a one-size fits all thing- we've heard of some dogs who Pure Balance doesn't work for.
Watch other Pure Balance Dog Food Reviews
One Dog's Reaction to Pure Balance's Salmon and Pea Dog Food
The Bottom Line
Pure Balance Dog Food is one of the healthiest dog foods you can buy at an affordable price. We bought two flavors for our own dog and he gobbled it up. While he doesn't have any sensitive stomach issues, we think it's still important that his only meal of the day is top-quality. His coat seems to be shinier as well. Overall, we'd recommend it.
If you have any questions or complaints about Pure Balance, please scroll above to the "Who Manufactures Pure Balance Food" section. We've received many emails of praise or questions about the food. We appreciate them, but we are just the reviewers- not the manufacturer 🙂
COMMENT
Have you tried Pure Balance Dog Food? Comment below which flavor is your dog's favorite.