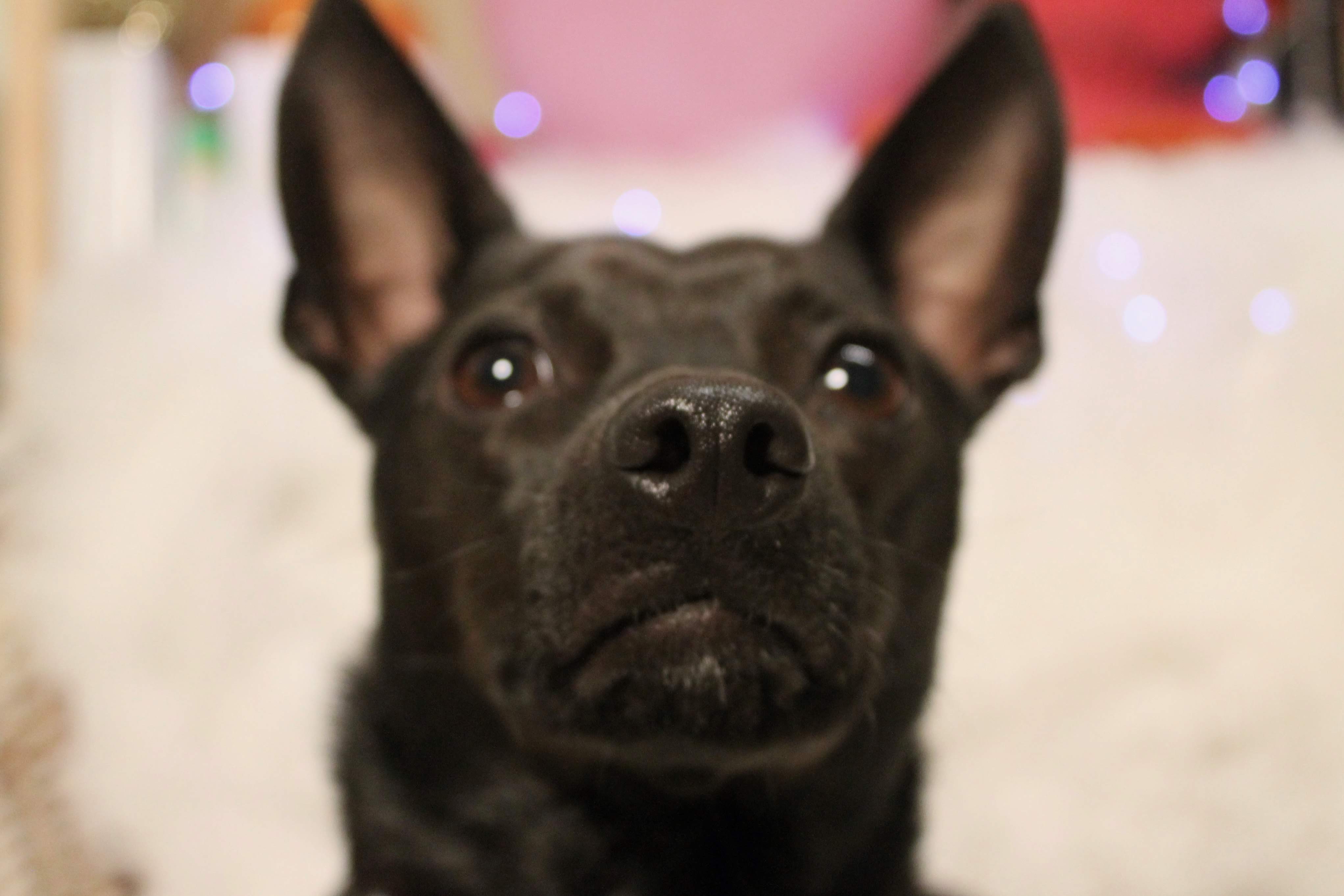 Really, I furgot about my birthday.
But mom sure didn't.
It was a night full of treats, treats, and treats.
But first, it started with a donut.
We stopped at Tim Hortons for coffee but the humans made sure I wasn't left out.
They told the cashier that it was my birthday and asked if I could have a timbit.
The cashier returned with said timbit and I gulped it up before she could even hand it over.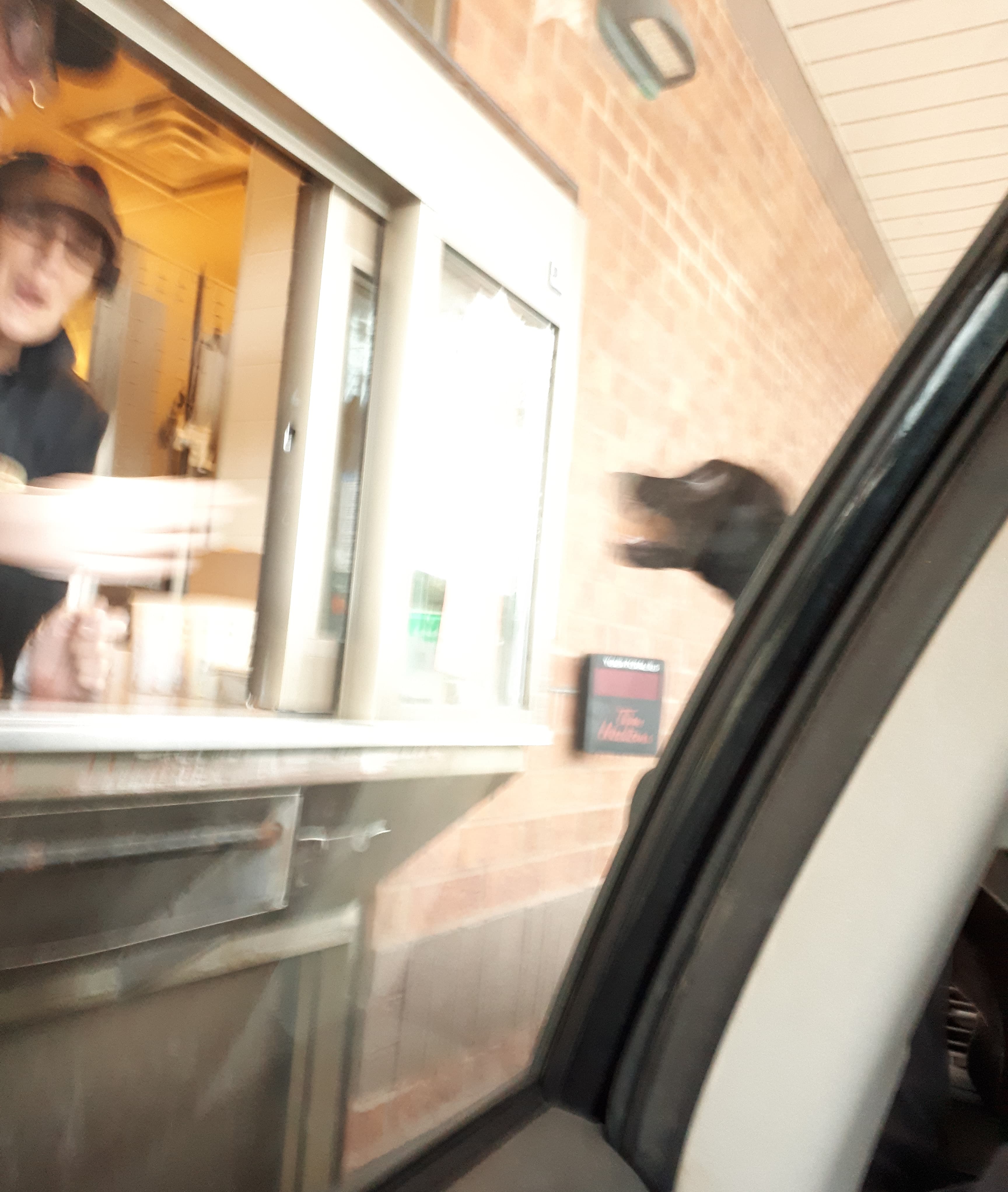 Little did I know that it was only the first treat.
After a long drive, we ended up at My Dog's Café and Bar in Hamilton.
No waiting outside for me—dogs are allowed in this place!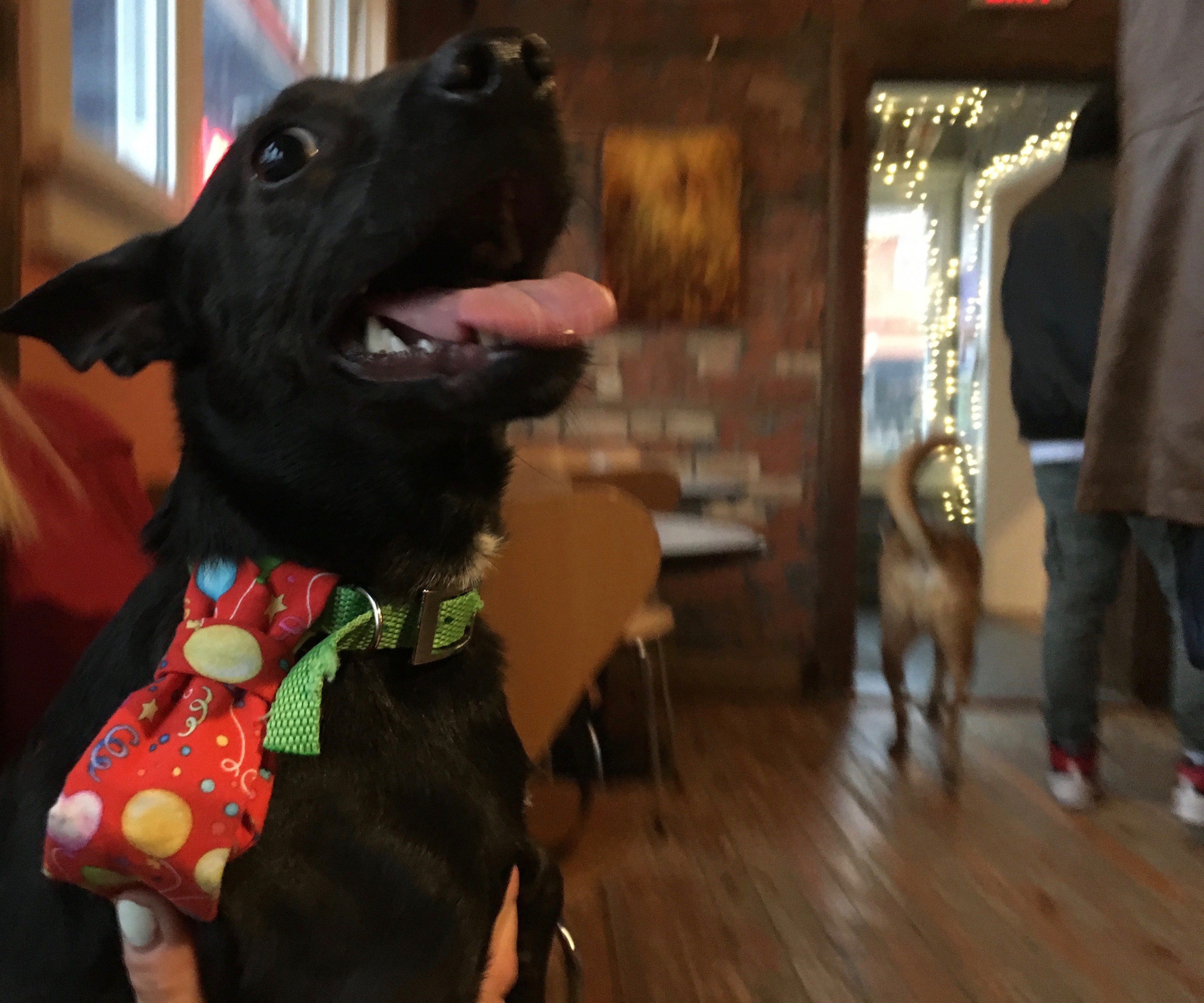 I pranced in and was so excited to see 3 other dogs already there.
Mom went and bought treats while I greeted every new dog and human that arrived.
I have to say, it was a great petworking oppawtunity.
I slept like the baby I am on the ride back.
And it's a good thing I did because I had even more surprises waiting for me at home.
The humans sat me down on my special chair and started handing me gifts.
I ripped them apart with my tiny paws.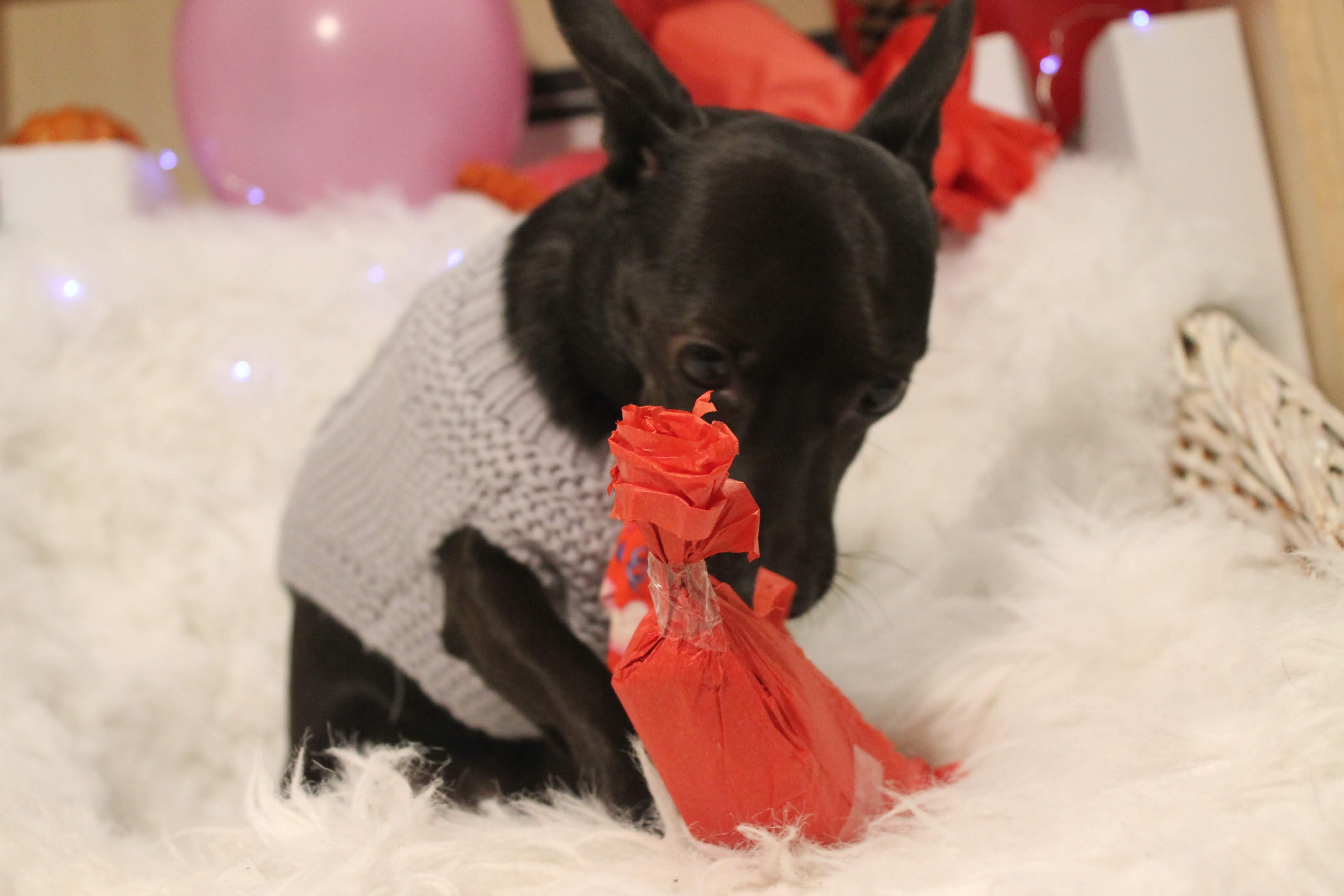 At first, it was the boring stuff, like sweaters and a BFF necklace.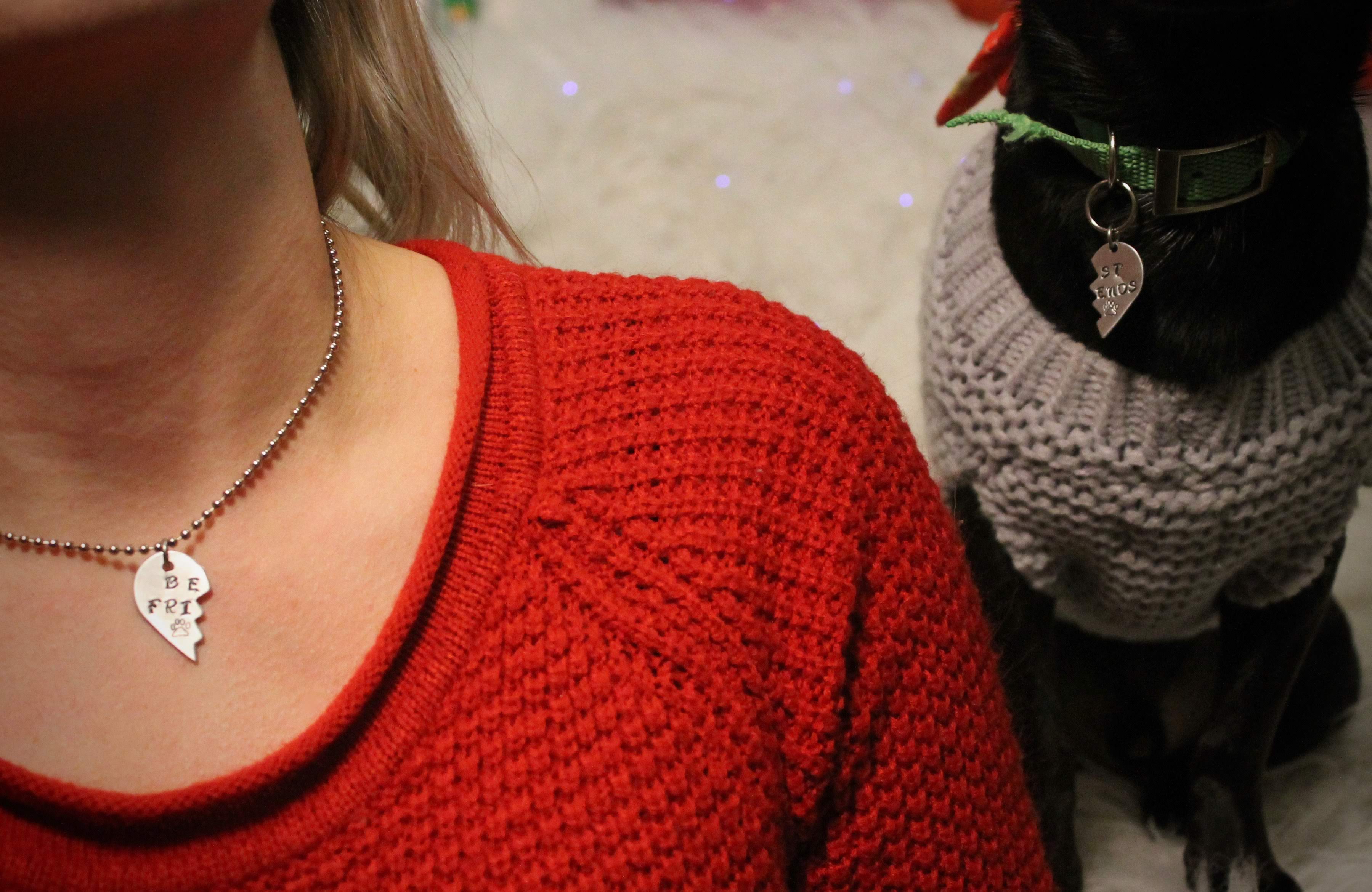 Then I got into the goods… the treats and bones.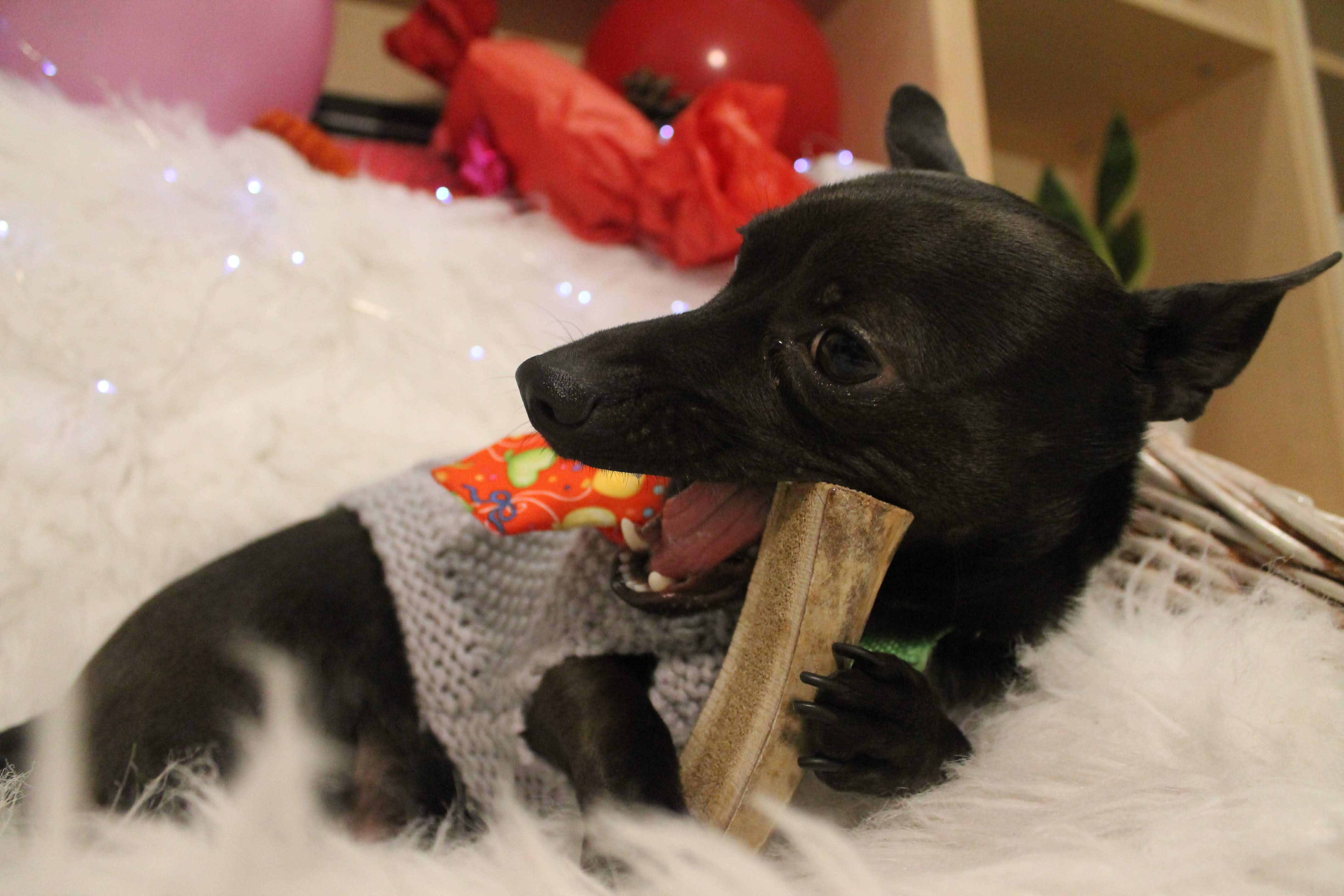 Then was the best part.
My birthday cake. Bon a-pet-treat!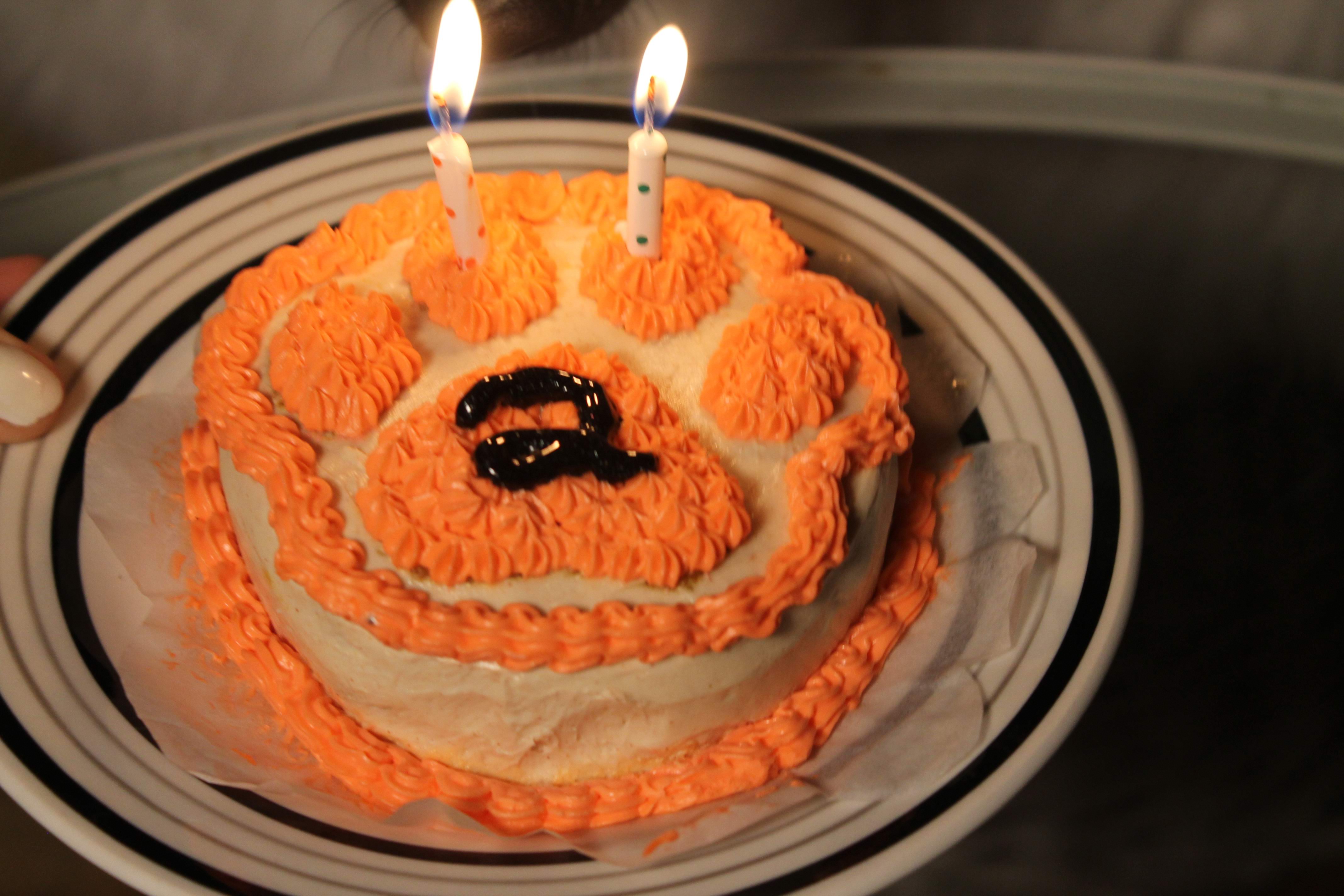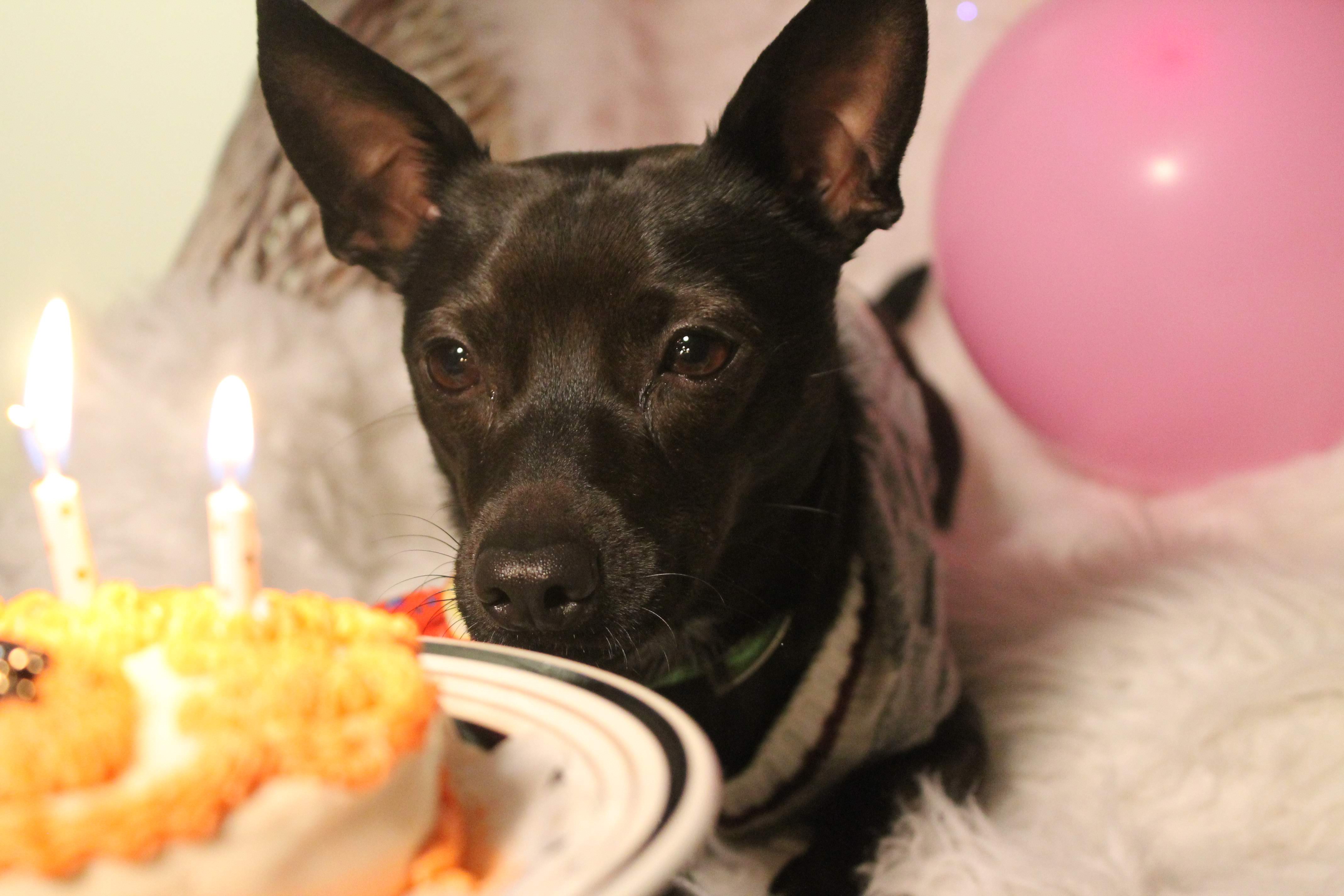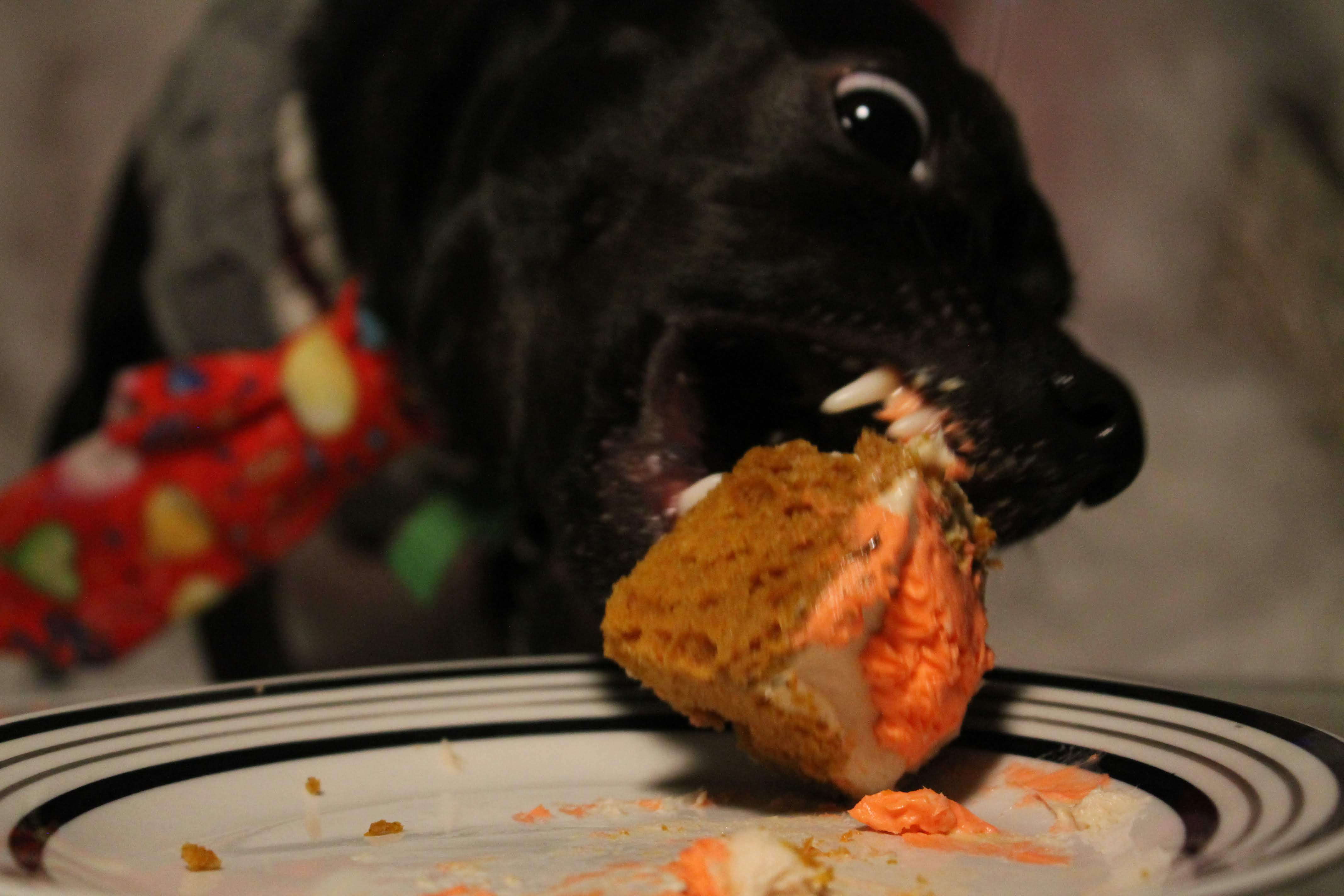 I bet you're wondering what my wish was.
Unfurtunately, I can't tell you.
I want it to come true.
Back to eating my treats.
Barkya later,