Spring is finally here and it's out with the old and in with the new. As you're doing your spring cleaning, make room for these new cool dog products.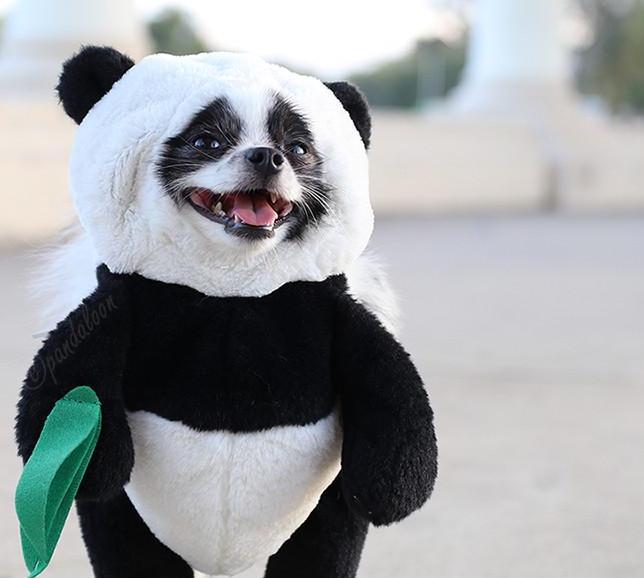 Who said you need to wait for Halloween? Let your dog take a walk on the wild side with the cute panda bear costume. The outfit has two fake upper arms so that it looks like your dog is a standing panda.
Details: It comes in two main sizes—one for small dogs and one for dogs weighing up to 16 pounds. Be sure to take measurements to get the right fit!
Why We Love It:
Dogs love attention—and they're sure to get it with this costume
Makes your dog into a real-life teddy bear <3
Great gift to surprise your friend with
Makes for a great photoshoot oppawtunity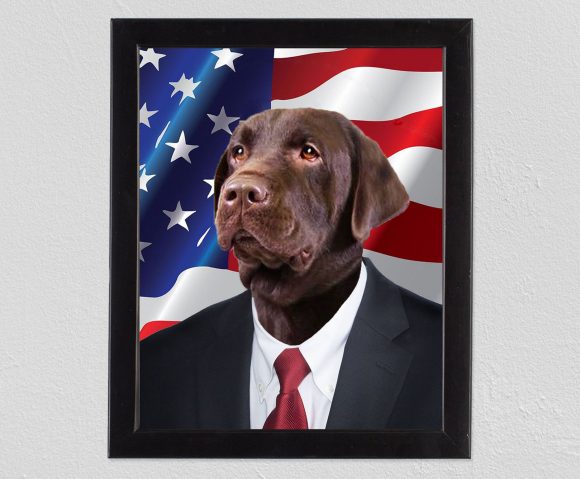 The perfect art piece for the patriotic pup and family! Let Fido achieve his dream of becoming the next president with this glorious candidate framed-photo.
Details: After you upload your dog's photo, it will be edited to make him into the presidential candidate he was meant to be! A proof will be sent within 5 days for your approval. It comes complete with a black 8″ X 10″ frame.
Why We Love It:
Our actual dogs are better than the dog in the White House right now.
You may think your dog becoming president is impawsible. But we think he'd be one fur-ocious leader.
Did you know Trump is the first president in generations not to have a dog in the White House? He also uses the word "dogs" as an insult during his many Twitter rampages. Let's show our claws with this dog photo.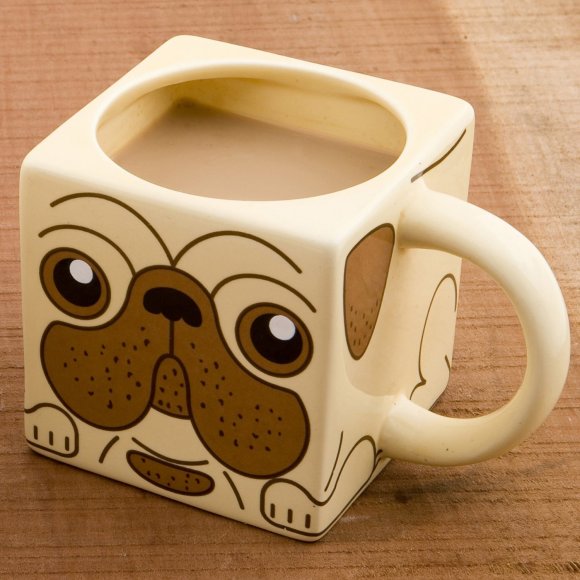 You don't even have to see the pug mug to know it's going to be cool.
Imagine sipping your morning coffee out of a mug that pays respects to your furry friend. Even the design of the cup is pawesome—the square shape mimicking the boxy look of a pug.
Details: Made out of ceramic.
Why We Love It:
It's like a mini-pet—complete with wrinkly characteristics—but without the need for walks and food (well, it needs a hot beverage, of course!).
Whether you're a pug lover or have a large pug-themed collection, this purchase is sure to make dog owners smile and laugh.
Your morning coffee or tea will seem even better. Bon A-pet-treat!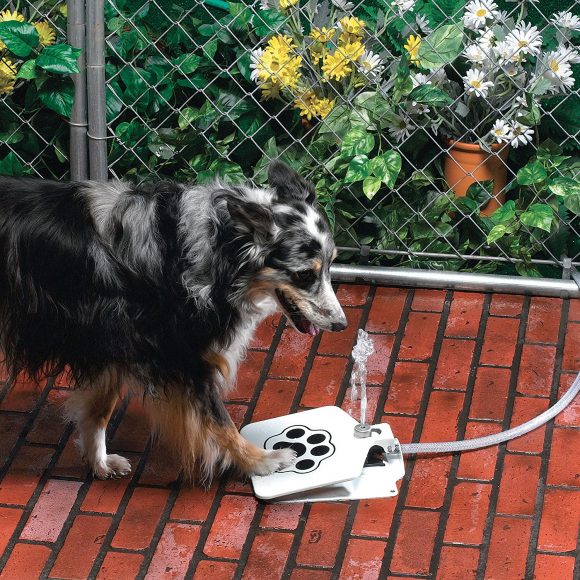 This gift is less for the dog-lover and more for the actual dog. Perfect for spring and summer months, this outdoor dog fountain will prevent your furry friend from getting dehydrated on hot days!
Details: All your dog needs to do is press the pad with his paw and the water will release.
Why We Love It:
Leaving a water bowl outside can collect debris and will need to be cleaned frequently. The water fountain is a way to make sure your dog always has access to clean water.
Can also double as a toy with the petential to keep him entertained.
It's made to be durable, so you don't need to worry about a large dog ruining it.