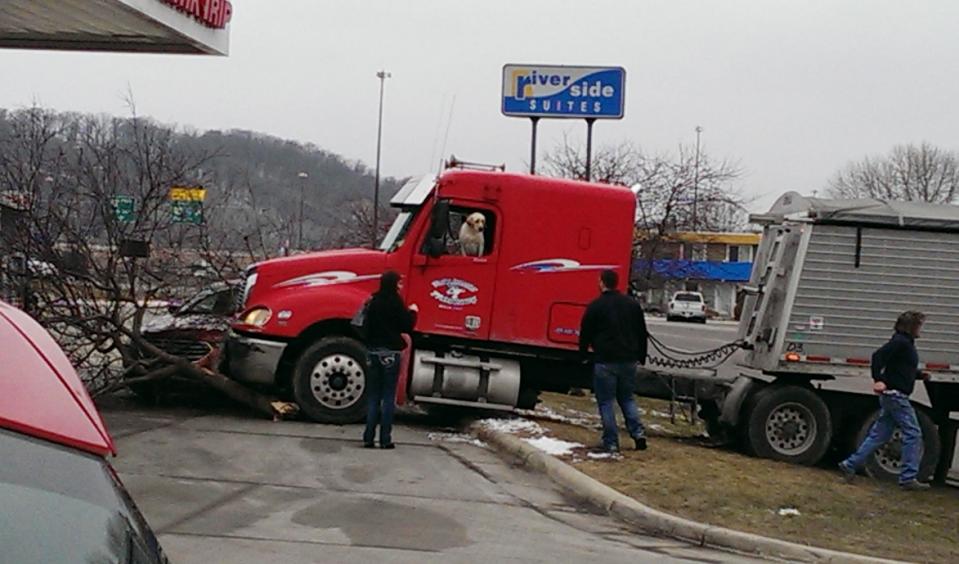 A Minnesota lab's joy ride came to an abrupt end today when the truck crashed into a tree and parked car.
Police believe the dog shifted the truck-trailer into gear when his owner was inside a gas station.
According to the news report, the crash didn't get the dog down; he seemed very joyful afterwards (perhaps celebrating the beginning of his truck driving career?).
Our advice? Don't leave your dog alone at the wheel… unless he has passed has driver's license test.
https://www.youtube.com/watch?v=fRsE7yTNxlc