If you have a yappy dog, you know how annoying it can be.
He barks when the door opens, when a car drives by, when you set down a glass—and god forbid anyone knocks on the door.
No matter what you do, you can't seem to stop it. "Stop" and "no" mean absolutely nothing. Distracting him doesn't do anything when they're on a barking roll. Even offering him treats won't quiet him down.
He's triggered by everything.
It's waking up the baby. It's annoying you. And it's making your neighbors resent you.
So what's the solution?
In this post, we're Amazon's best bark control devices.
The best part? None of these are shock collars. All of them are safe and humane.
Best Anti-Bark Device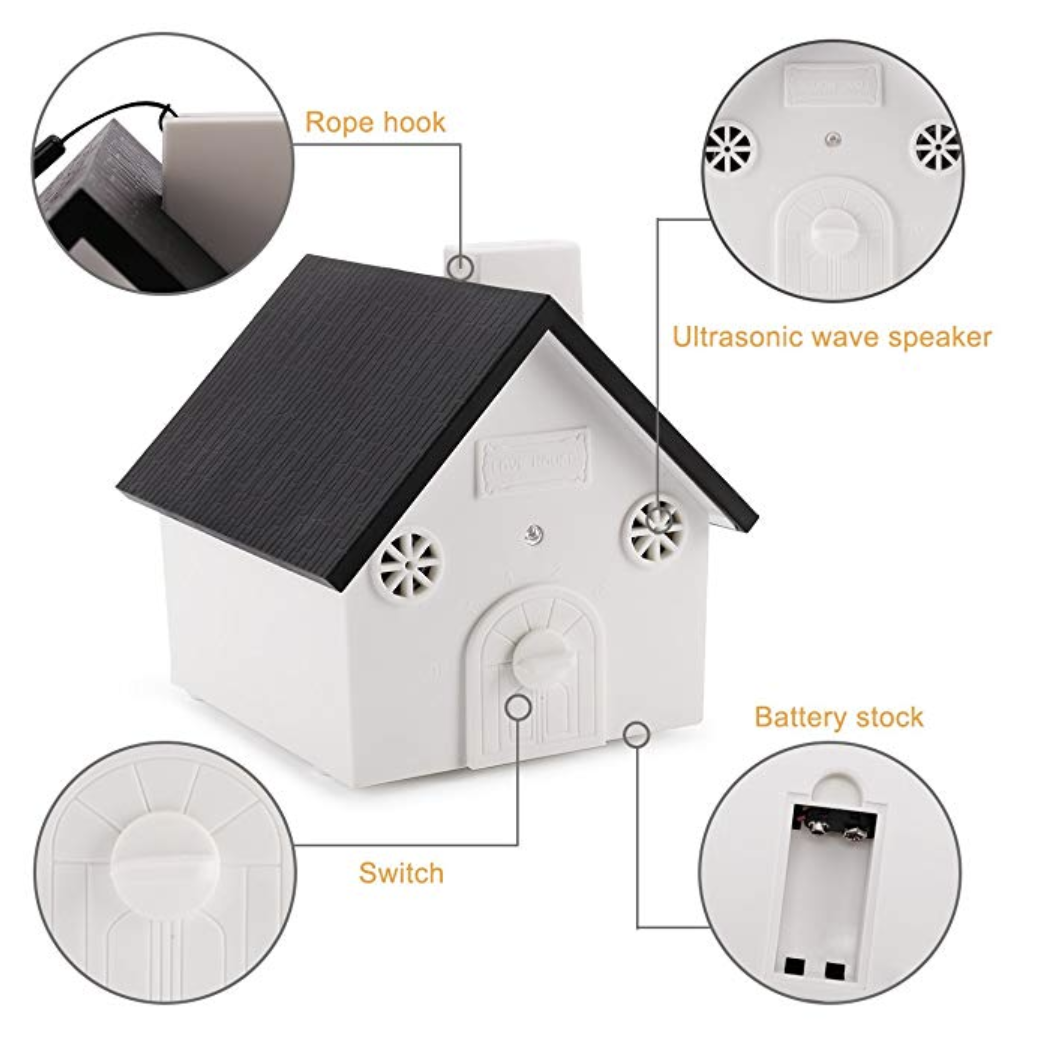 This bark box has a 4.5/5 rating out of over 1,300 Amazon reviews. It can be used to deter your own dog or your neighbour's dog with ultrasonic noise. The device is only activated when it hears a bark. The noise can't be heard by human ears and is safe, but annoying, for dogs.
Price: $45.99
Pawsative Ruffview: " My little 5 pound rescue chihuahua was constantly barking. My little 14 year old almost deaf Shi tzu is normally not a barker but the chihuahua would start & she would follow suit. My chihuahua has not barked since I set this up. Of course my shih tzu can't hear it. My chihuahua definitely hears it and runs as far away as she can. I have to mention that I live in a condo & the barking is annoying for everyone."
Ultrasonic Anti-Bark Clicker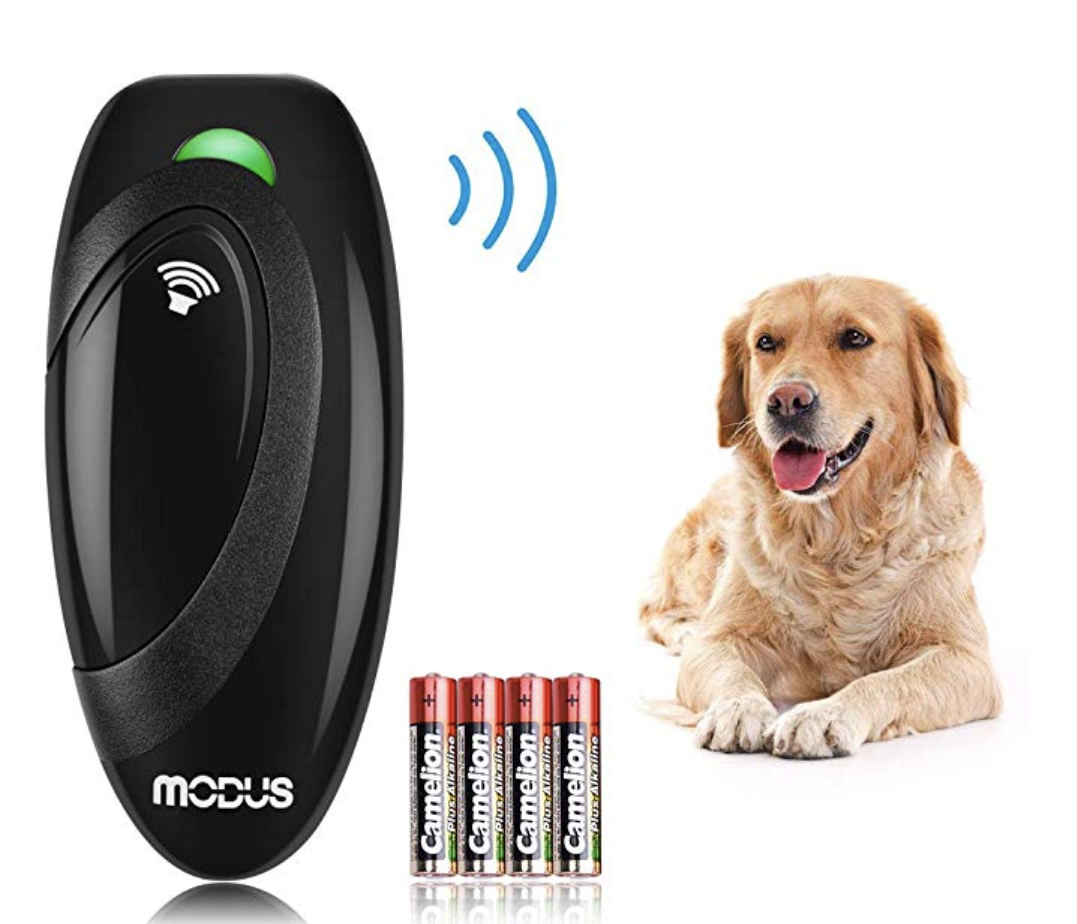 This device can train your dog to stop unwanted barking or other behaviors, such as digging or eating dirt. Simply push the button to emit the sound.
Price: $29.99
Pawsative Ruffview: "We ordered this trainer with a lot of pessimism & doubt that this (or anything else) would work on our (2) yapping dogs! But from the 1st time we tried it & every subsequent time we used it when they would start their incessant barking over nothing, it has stopped their bark immediately. We only have to activate it once (maybe twice), they cease barking, turn, look back at the device & return. Admittedly it's amazing & in our case, the best purchase we could have made."
Best Bark Control Collar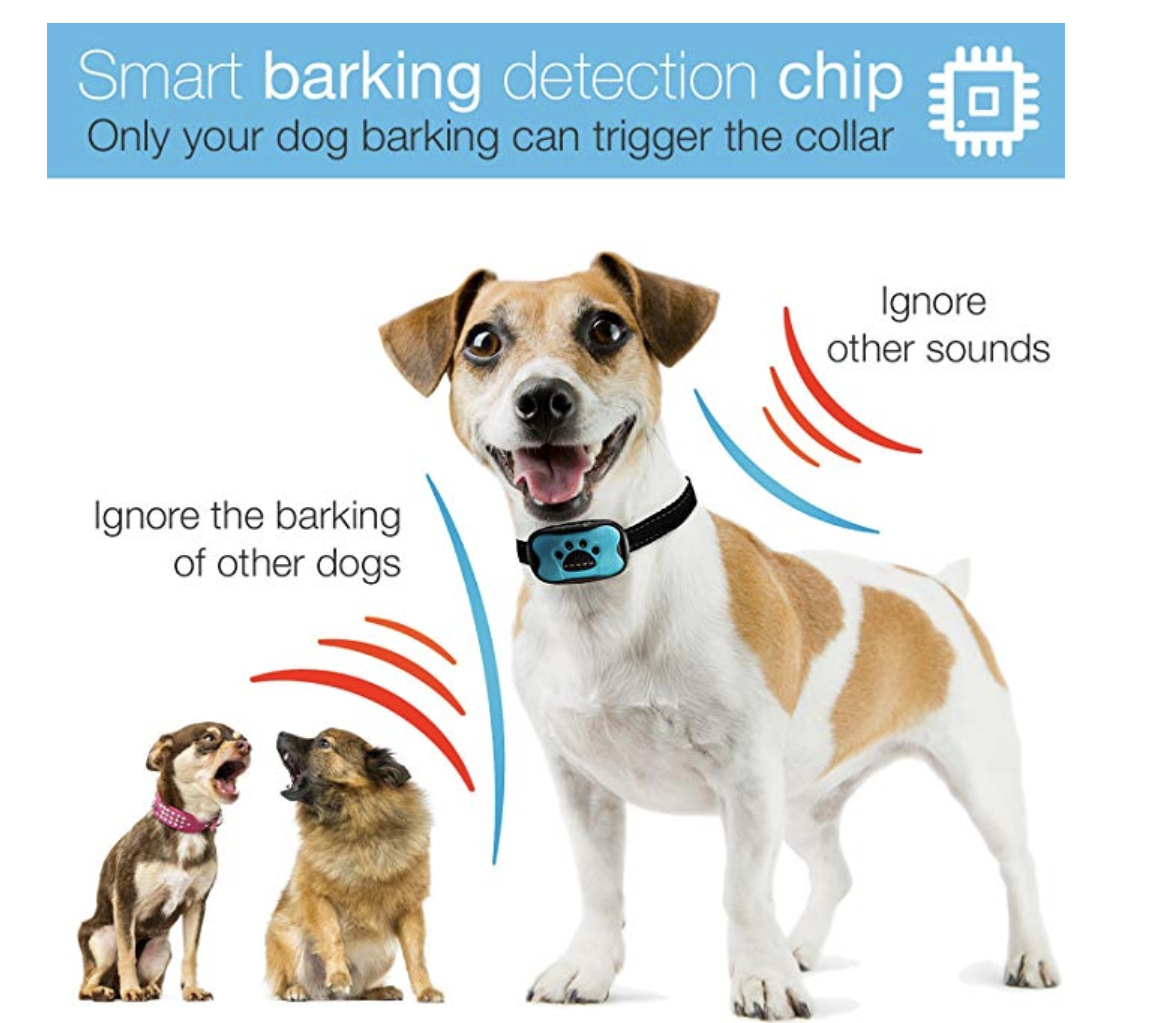 This is a no-shock collar that works by emitting low-frequency sound waves that deter dogs.  There's 7 adjustable levels according to the size of your dog's bark and breed. Suitable for dogs from 11-110 pounds.
Price: $27.97
Pawsative Ruffview: "Love this collar!!! My Deer Head Chihuahua was a barking aggressive nightmare before this collar. She was afraid and distrustful of everything and everyone. When my sister came to visit I put the collar on her, she barked twice and calmed down. Yea!! So I took it off of her and told her she was a very good girl. After 2 days of off and on with the collar and praise she was sitting in my sister's lap and loving her. I recommend you do not leave it on if they stop barking."
Mini-Bark Control Outside Device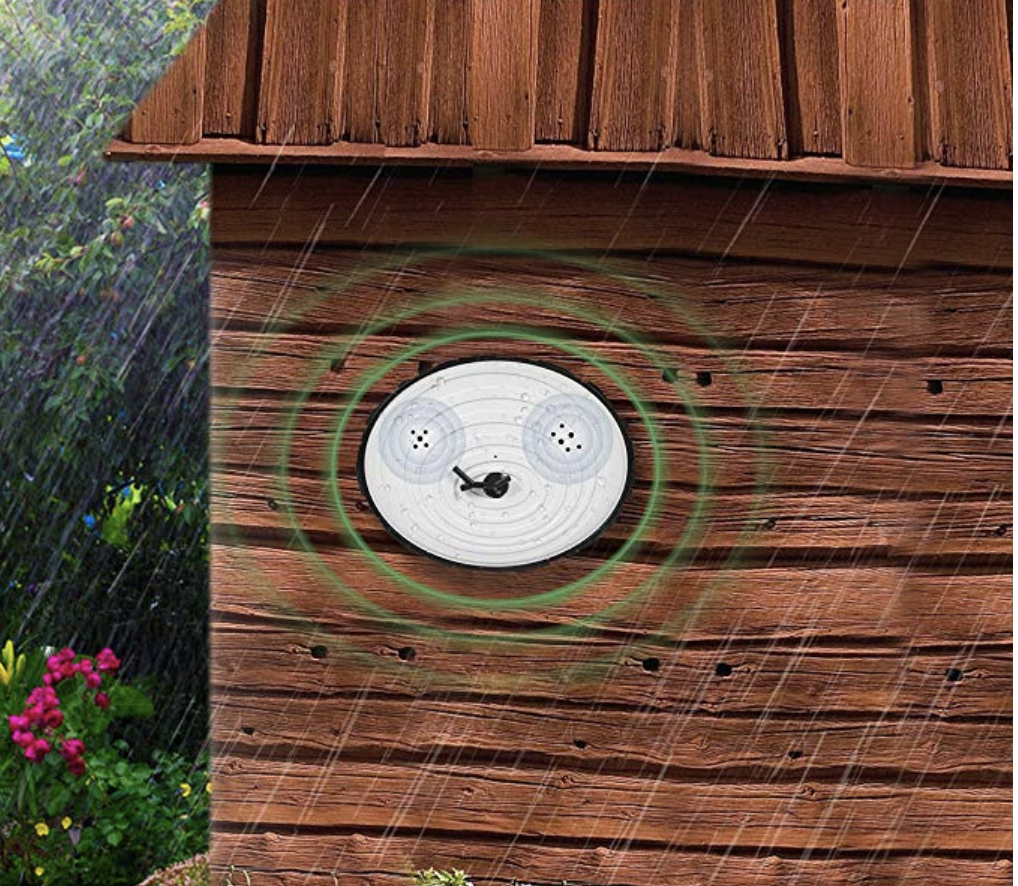 This device uses upgraded technology to emit noise and deter barking. There's 4 adjustable voumes, all of which are safe for small, medium and large breeds.
Price: $26.66
Pawsative Ruffview: "This is so amazing! Before I installed this product and went to my backyard, the neighbor's dogs as usual were going nuts barking even if I was just opening the sliding door and walking on the grass. I walked near the fence close to them and went even barking aggressively! I was excited putting the 9 volts battery on closed it…tested it…and put it just within the fence were their cage was and voila!!! They barked once and that's it! Worked in seconds and never heard of them again!!"
Anti-Bark Device Birdhouse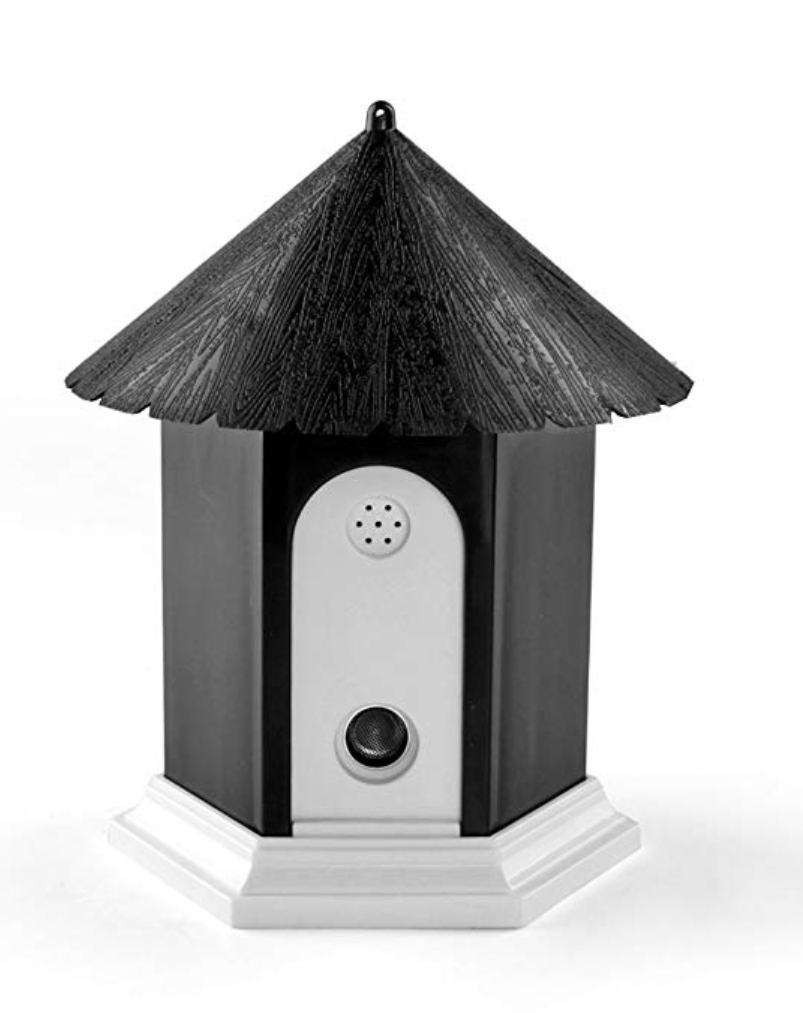 This weatherproof birdhouse is actually an ultrasonic bark repellent. It has 4 adjusable levels that give out a harmless sound whenever a bark is detected within 50 feet. Simply turn it off at night when you're done using it.
Price: $29.99
Pawsative Ruffview: "Love it, love it, love it. The neighbor's seven dogs started their barking and howling and I turned the device on and aimed it out my bedroom window and they immediately shut up. Works like a dream and is such a relief. I don't leave it on all the time and only use it when the dogs are really barking a lot or non-stop so they don't get accustomed to it and also to save the battery."
Ultrasonic Bark Control Repeller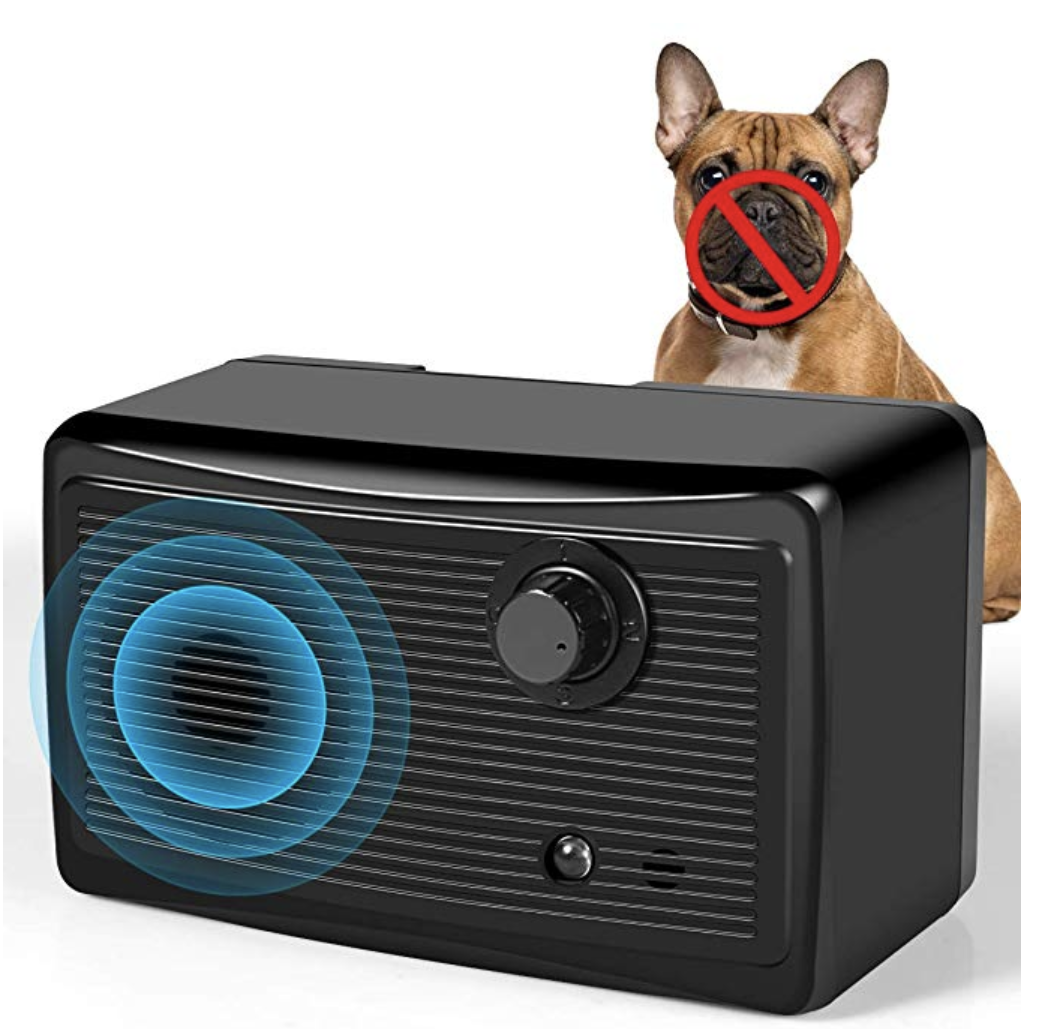 This mini-sized repeller can be attached to the side of your house to detect any barks within 25 feet. You can also clip it to a leash for yappy walkers. As the sound is emitted, your dog will likely learn to stop barking. Even if not, there's a 30-day money back guarantee on this one.
Price: $24.99
Pawsative Ruffview: "These are so useful and fit practically anywhere. We have one in each car for when we take our dog with us and plan to pick up another pack for when we go camping (think cereal bowls). They are great for pups and humans alike!"