#1 Dog Beer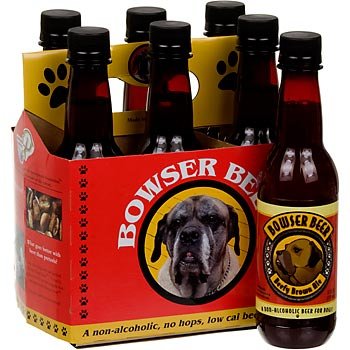 Yes, your dog is not the only one who wants to relax on the couch and watch the game with a nice cold one. Busy Dog Bowser Beer makes beer for dogs, but don't worry, it's not alcoholic. What a cute treat!
#2 Doggie Cologne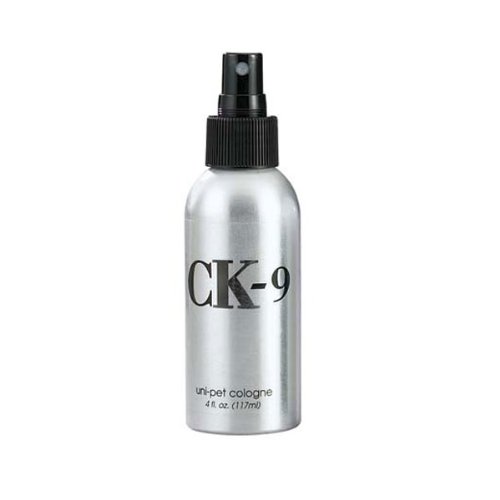 Does your dog smell like sh!t sometimes? Don't worry, he can prepare for his next big date with doggy cologne. There's even options if you have a girl dog!
#3 Dog Hamster Wheel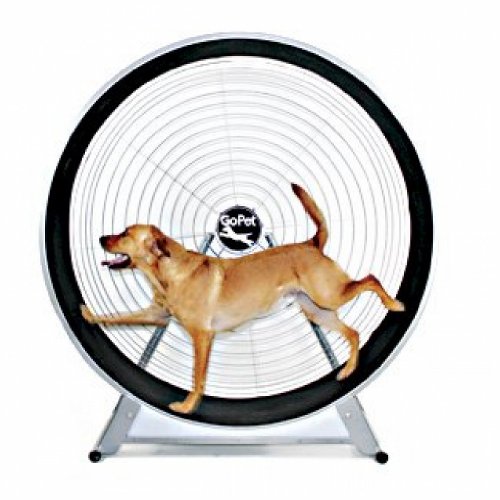 Think hamster wheels are just for hamsters? Well, think again. There's one for you big dog or small pooch, too! It's a little weird… but we guess it's a good way to exercise.
#4 Automatic Ball Thrower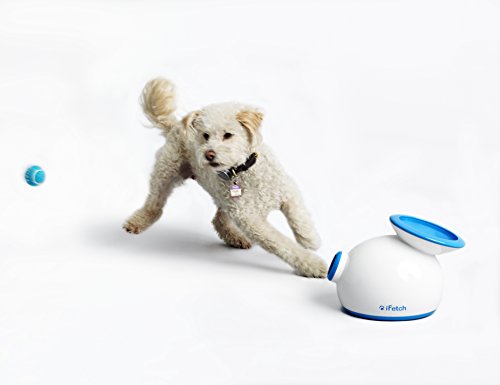 Every owner has experienced a sore arm after playing fetch for too long. But it sucks for your dog; she's not even close to being worn out yet! An automatic ball thrower is great for tireless big dogs and small dogs.
#5 Doggy Umbrella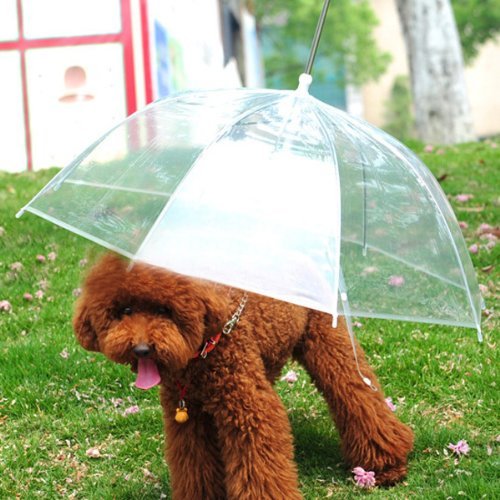 Apparently you're not the only one who needs an umbrella! This tiny umbrella is attached to a leash, designed to cover your dog's head and protect her from the rain.
#6 Doggy Doorbell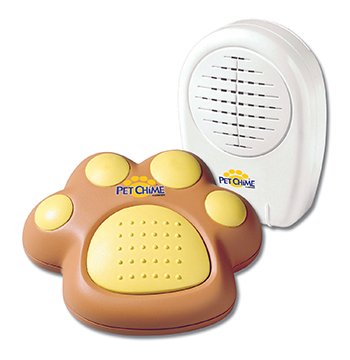 If you have a fenced in yard without a clear door, it can be difficult to know when your pet wants to come in. Doggy doorbells are available as a mat or as a small, paw shaped button dogs can step on.
#7 Dog High Chair
Just as you have high chairs to allow babies to sit at the dinner table, so too can you have doggy high chairs! The high chairs attach to your table and allow your dog to beg for food at a more level distance. Obviously, this is only appropriate for small dogs, but we'd love to imagine large dogs in one 🙂
#8 Pet Video Chat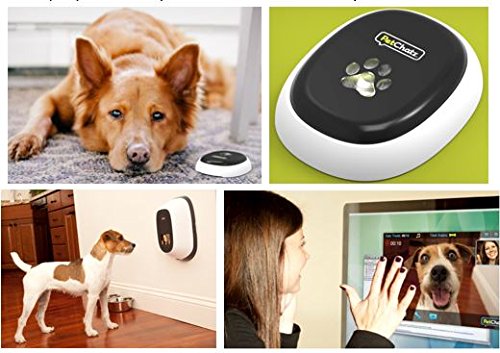 Now you can call up your dog and chat with him while you're at work! Along with video and audio, you can also dispense treats! We think this would be great for dogs with separation anxiety.
#9 Dog Peek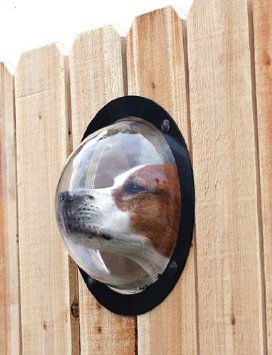 Is your dog a stalker? Does he love to peek at the neighbors while they BBQ? Are you constantly reminding him that he could get a restraining order for being a peeping Tom? Well, this neat window will help him pursue his hobby to a whole new level. Your neighbors may be creeped out when you get it installed, but your dog will love it!
#10 Pet's Eye View Camera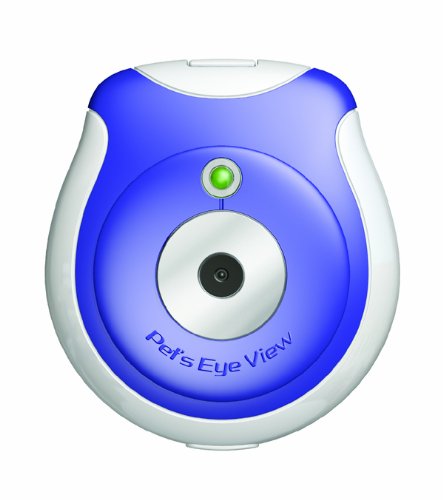 Wonder what your pet sees? Well now you can know! The pet's eye view camera can be attached to your pooch's collar and will capture everything he does when he thinks you're not looking.
#11 Pet-O-Meter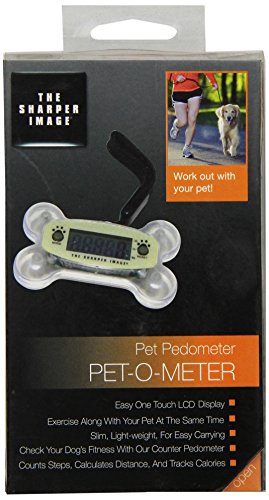 Just as humans have pedometers to track their steps and how much exercise they're getting a day, so can dogs!