Patterned shirts,  fluffy dresses and cutesy costumes.
Nah, sometimes you'd rather a shirt that has a little more to say.
Whether your dog wants to tell off other canines–or the president–we have a shirt perfect for her personality.
Here are 10 interesting dog shirts that make a statement.
#1 I Need to Approve First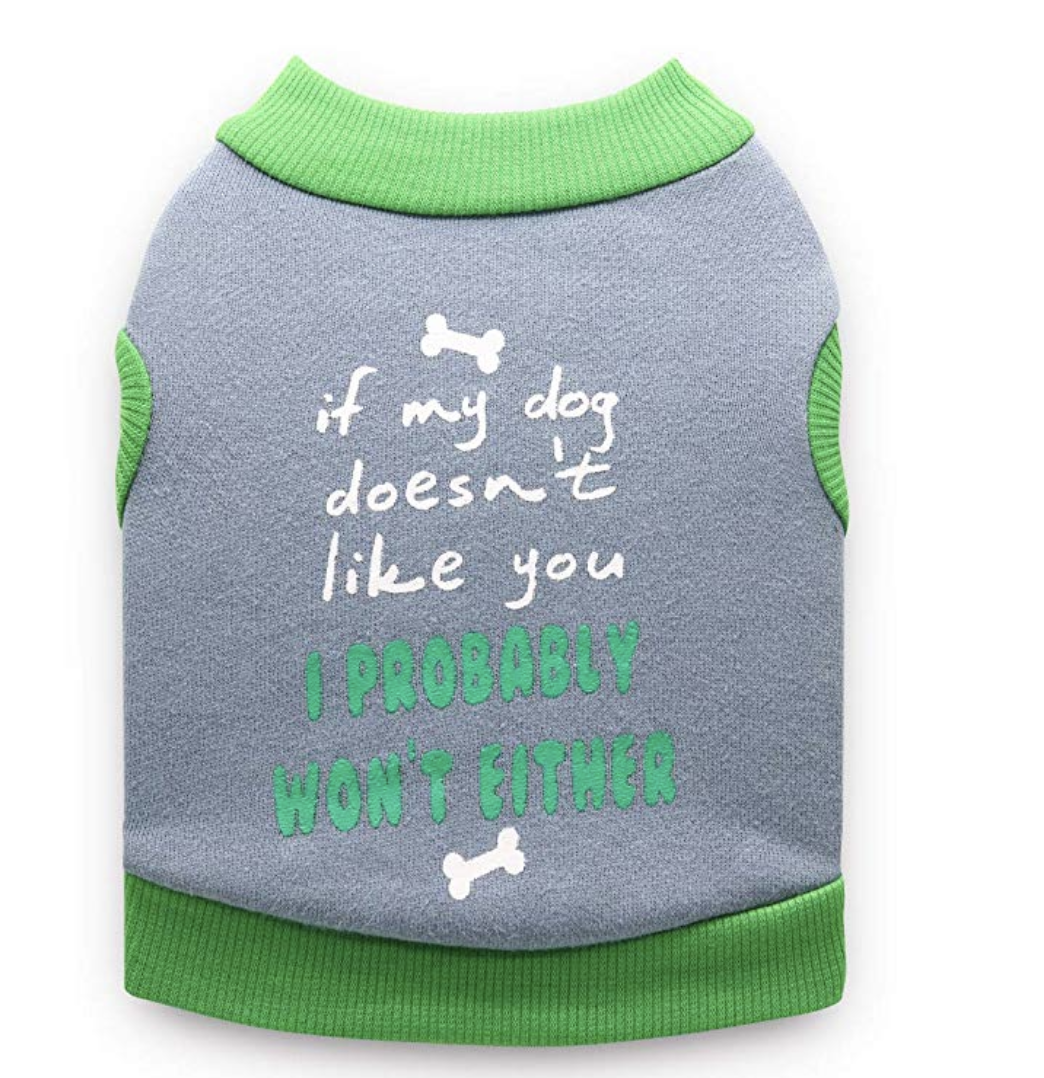 This is one that pretty much every dog can wear. Ever have your dog bark their head off at someone and you're like, "yeah, I agree, pal?" Probably more than once. Your dog has a special intuition—and you tend to trust it.
Price: $9.50
#2 I'm Ready to Fight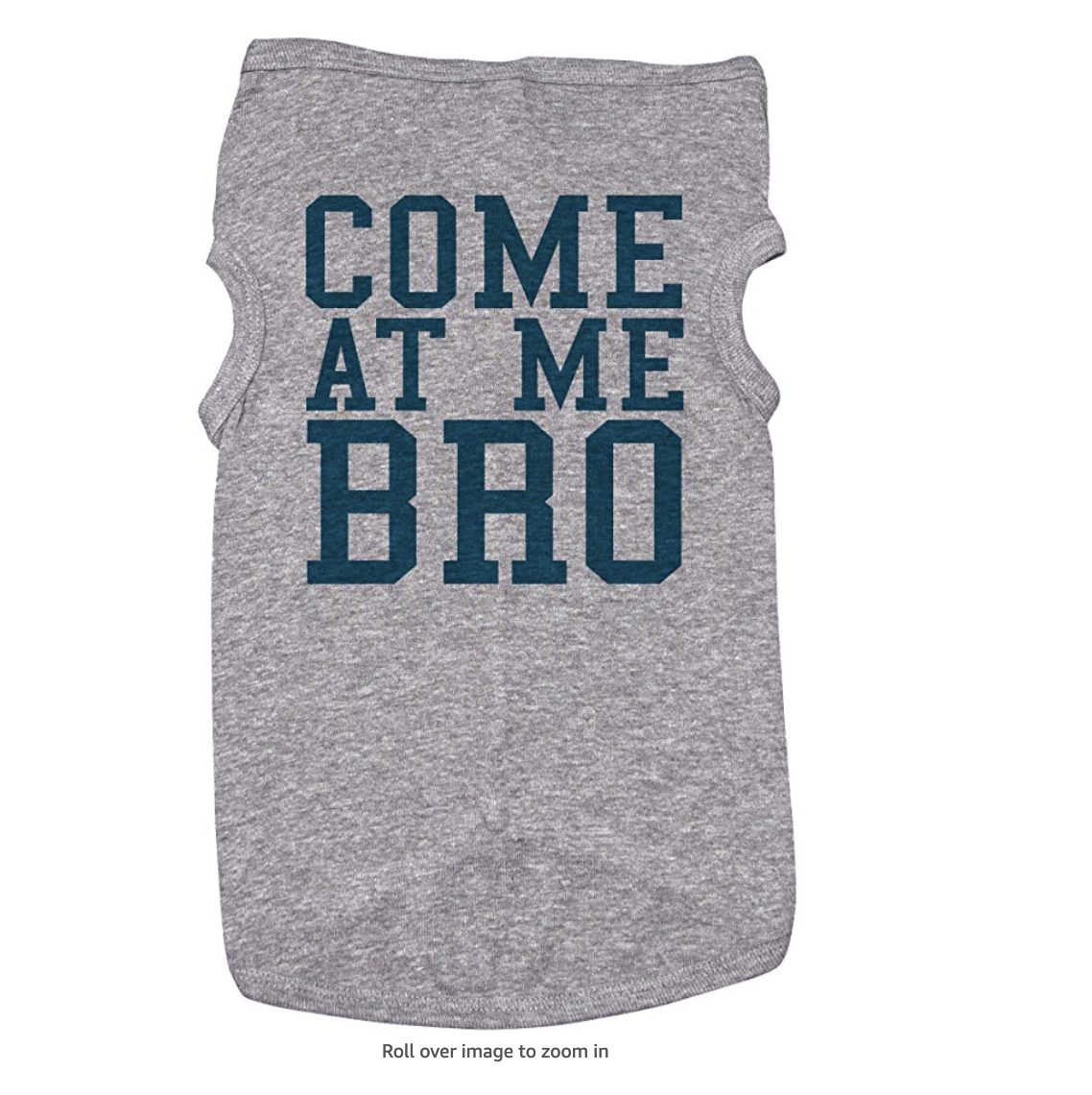 Is your dog overly confident for his tiny stature? In his mind, he can take on anything or anyone if it's to protect you. This shirt tells all the dogs on the block to bark off.
Price: $20.99
#3 I'm Not a Fighter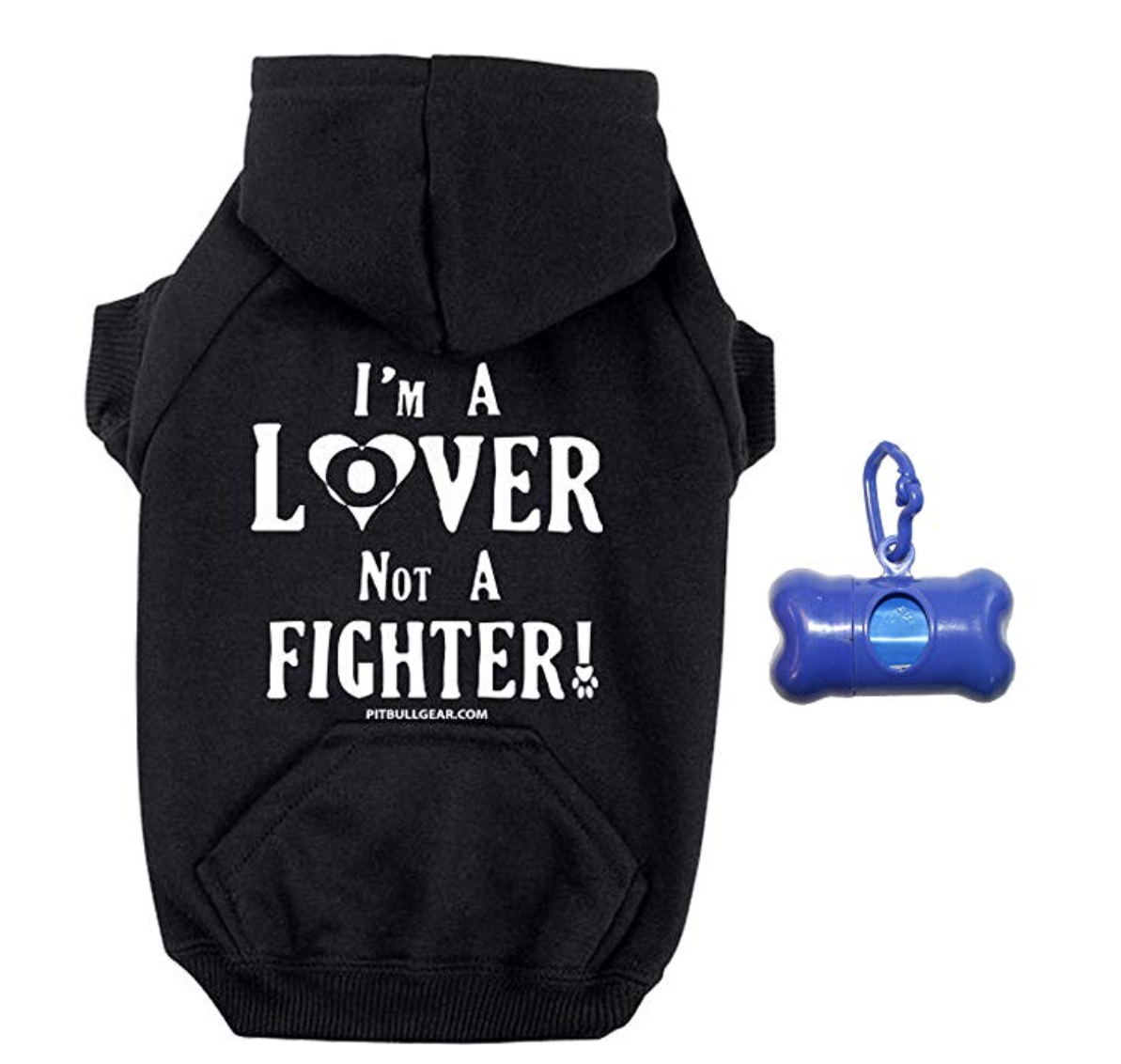 Maybe your dog is the opposite and wishes peace for all beings. Help her spread the love with this anti-hate sweater. It also comes complete with a poop bag holder just in case he gets into a scrap and gets the poop scared out of him.
Price: $32.00
#4 I'm Against Trump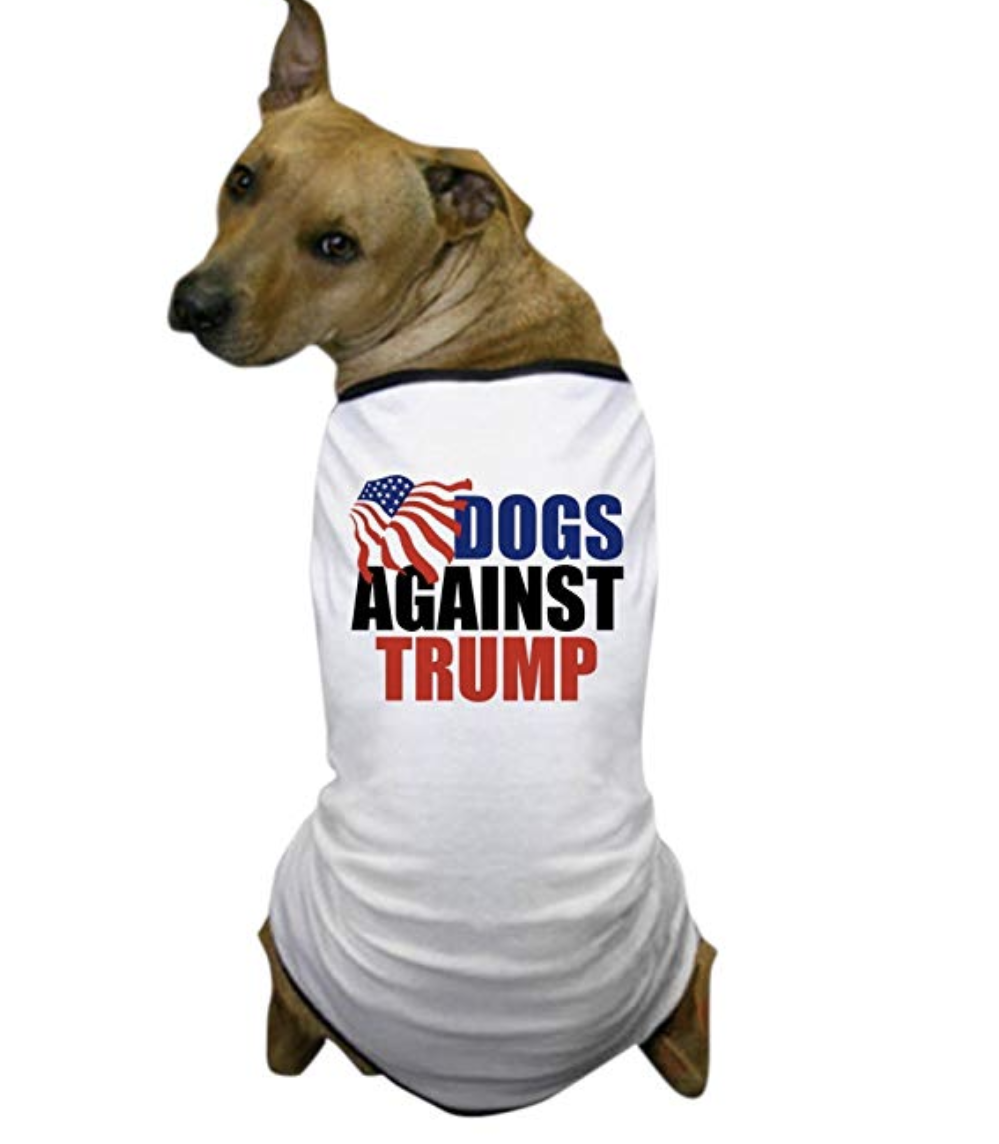 Trump doesn't like dogs in the Whitehouse and dogs don't like Trump. If your pup has a bone to pick with the president, let him tell the world every time he takes a walk.
Price: $17.99
#5 Please Mom, Be Yo' Self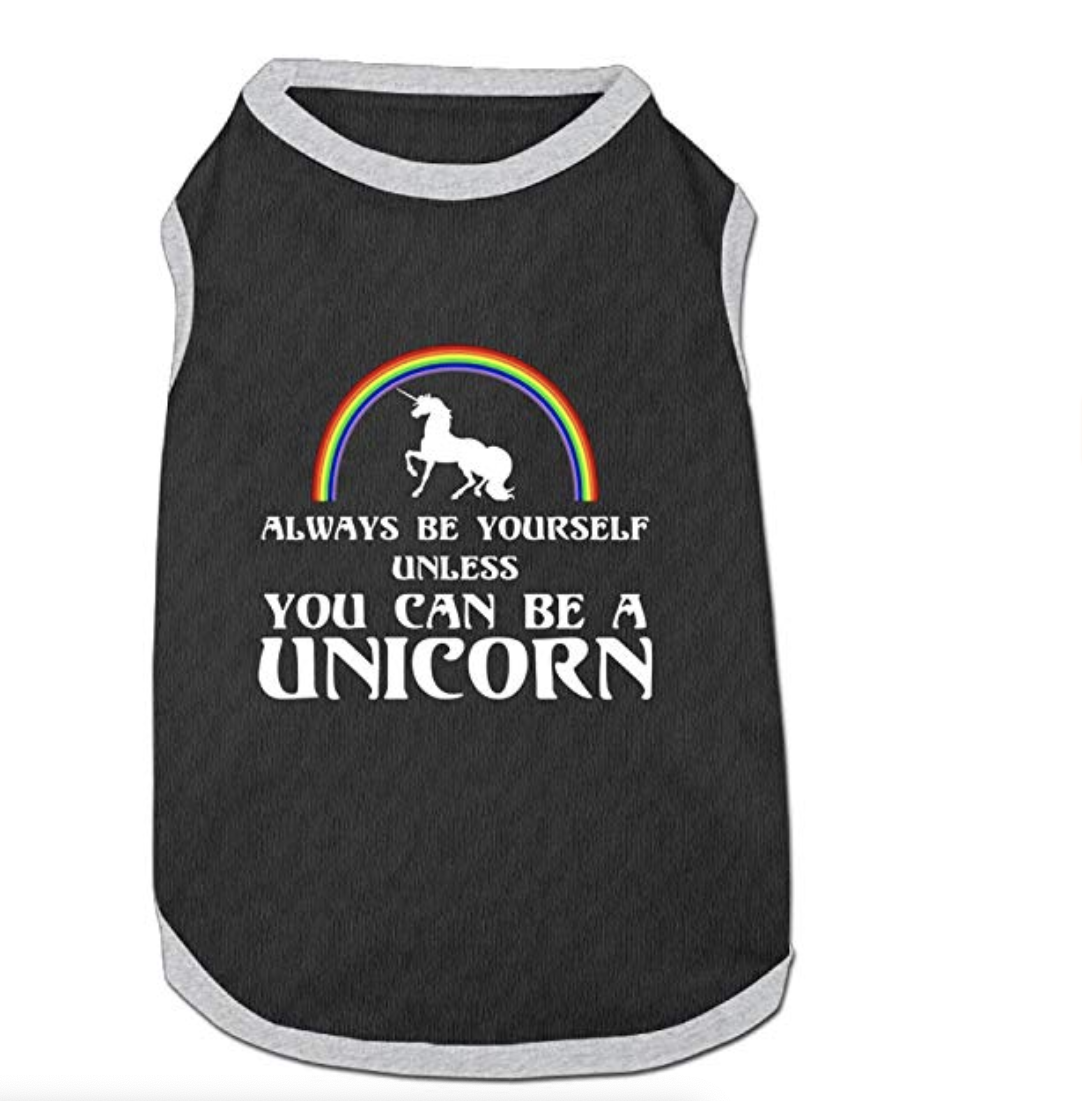 Too much of our lives is spent trying to be someone else. This cute little dog shirt reminds us that we're just as special as a unicorn. Also, your dog loves you best when you're you <3
Price: $14.50
#6 F You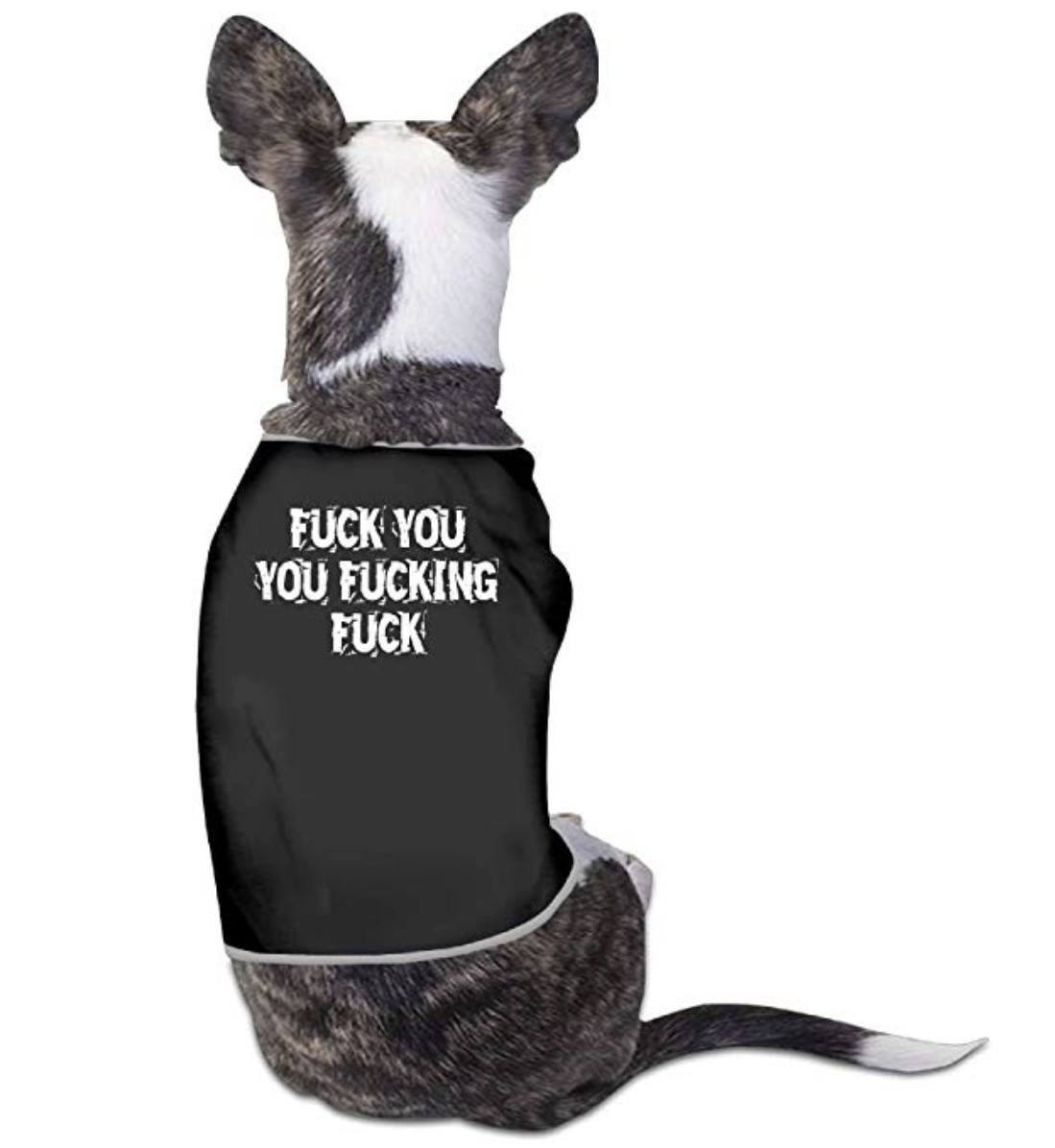 To be honest, we're not exactly sure why you'd want your dog to wear this. But we can't deny, it's a hell of a statement…
Price: $14.50
#7 Too Strong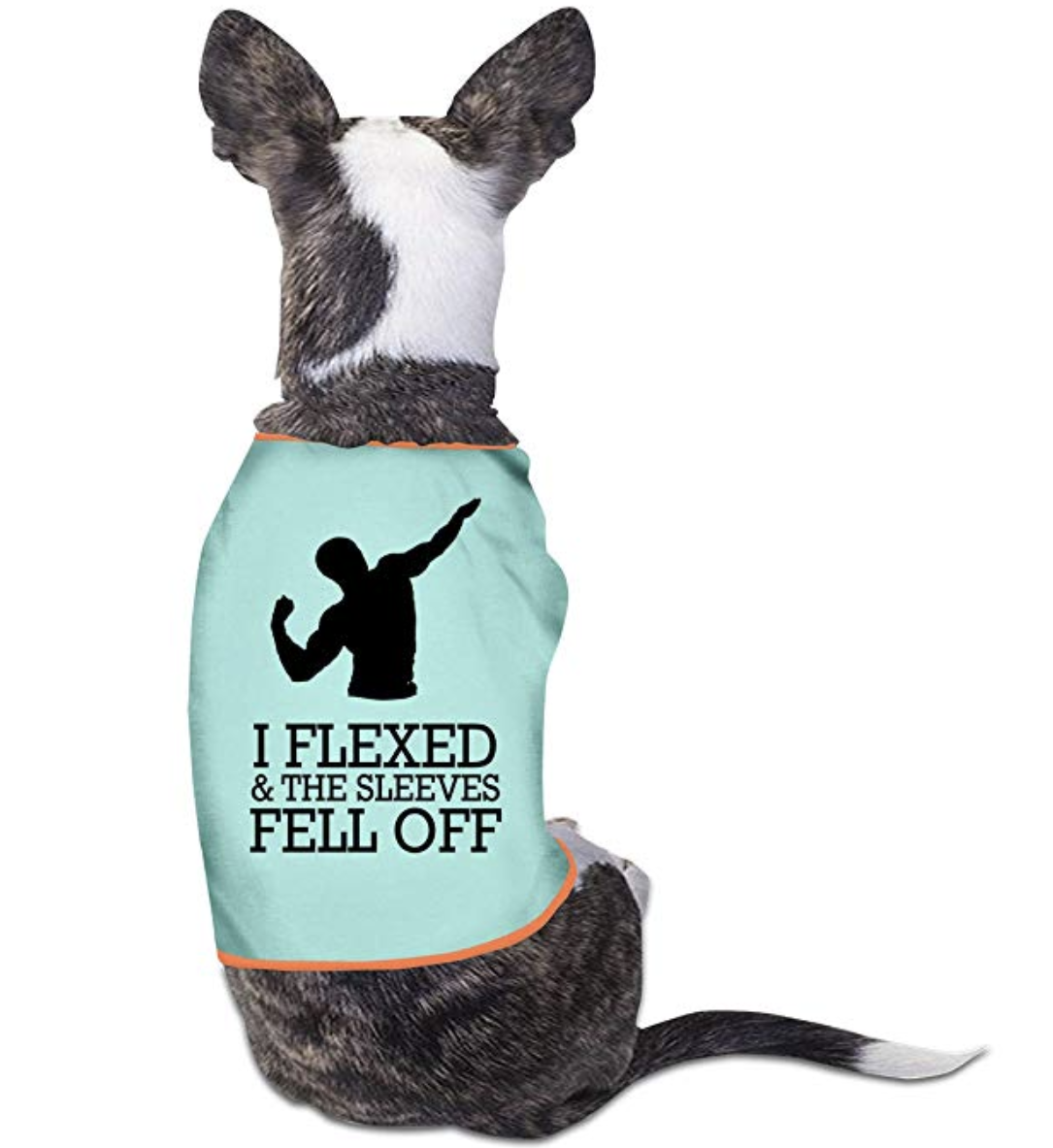 Every wonder why most dog shirts don't come with sleeves? It's because if your dog flexed, the sleeves would break. Mystery solved!
Price: $15
#8 Mom's Pregnant!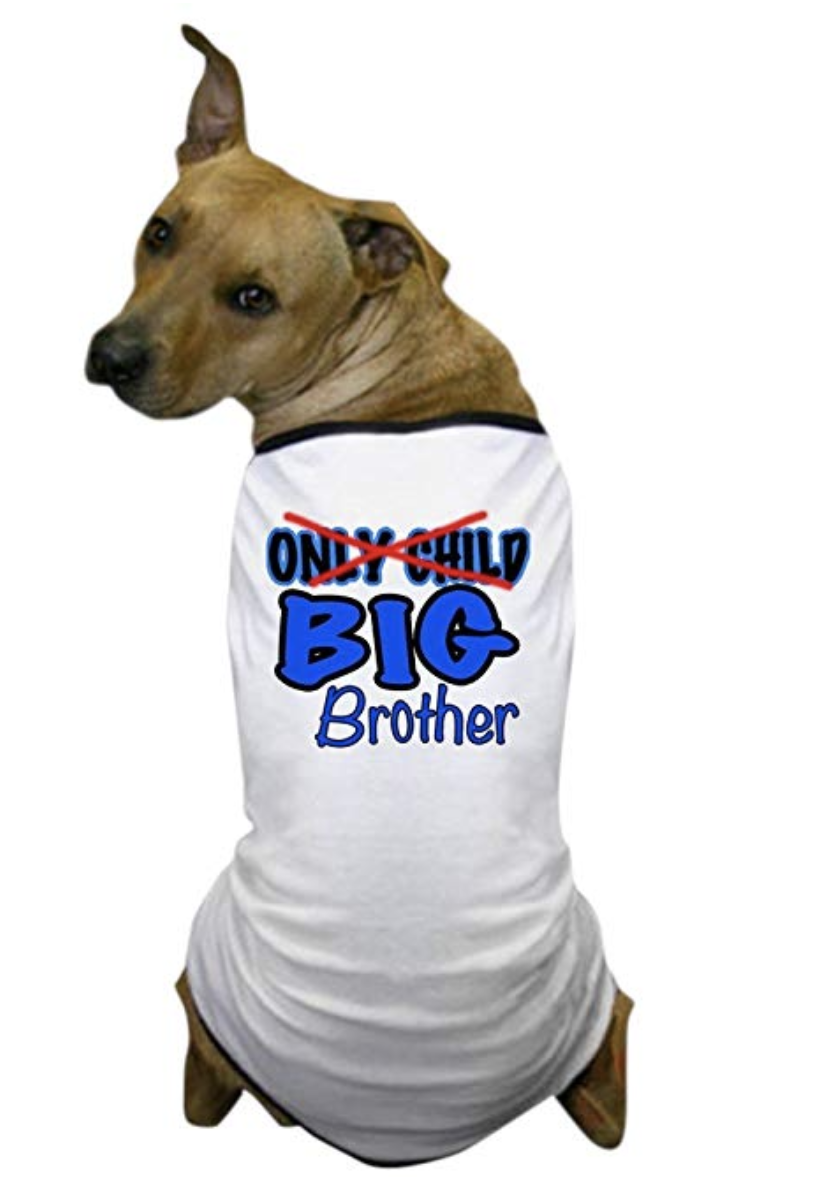 Looking for an inventive way to announce your pregnancy? Have your dog walk around in this and see who catches on. Let him swear his big brother pride for all to see.
Price: $17.99
#9 No Butt Sniffing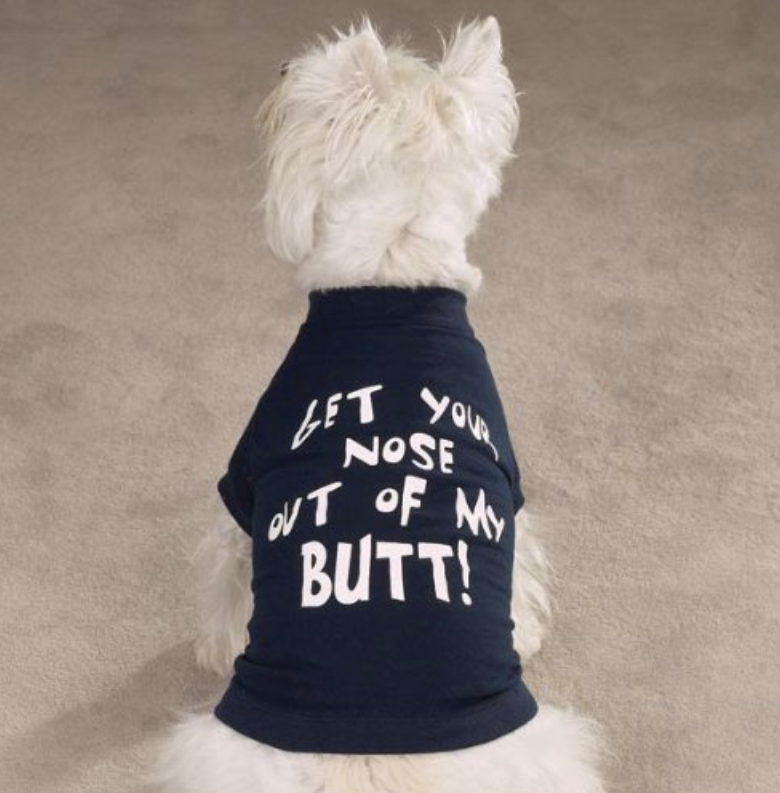 If your dog likes to sniff butt but doesn't like his sniffed back, he can tell the other canines to back off with this shirt. Hey, it probably won't stop them, but at least you'll have some laugh among other dog walkers.
Price: $10.95
#10 Ban Stupid People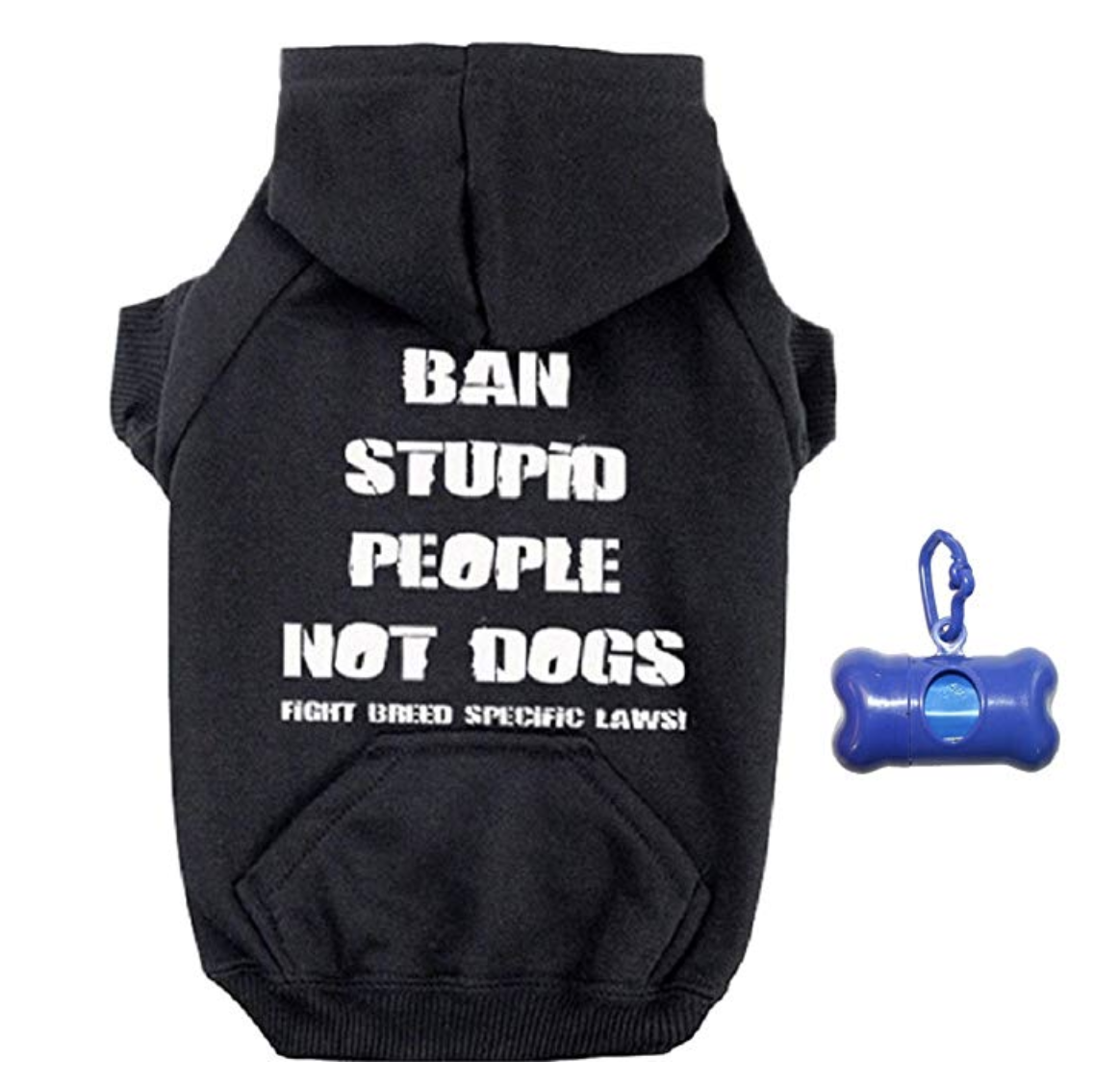 "Aggressive" dog breeds shouldn't be punished because of the behaviors of stupid owners. Agree? Make your view loud and clear by making your dog a walking billboard with a cause.
Price: $32.00