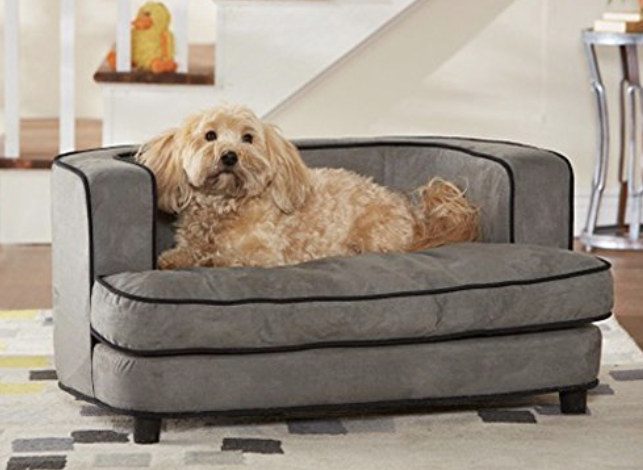 Sure, dogs are animals but they don't have to look the part! Up your dogs snazzy-game with these 11 fancy AF products.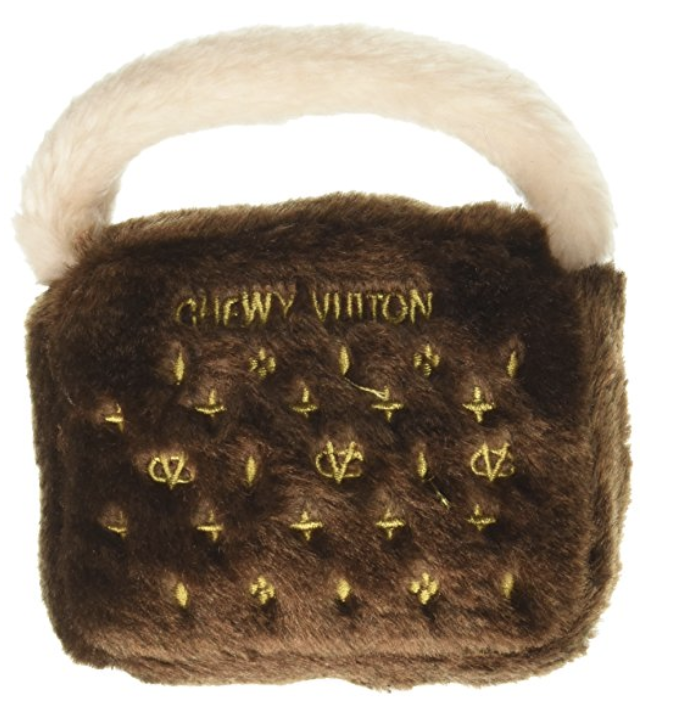 Just because your dog doesn't need to carry around stuff doesn't mean she doesn't need a purse! This toy is designed for your dog to hold the strap in her mouth, making it look like she's carrying her very own Louis Vuitton handbag.
Pawesome review: "I need to order a new one because I had no idea my Pomeranian would love this purse/toy so much. The new one is needed – not because of the product construction – but so that she has an extra one to play with while I wash the original one. I really expected the handle to tear off with all of the tugging she does but it has remained strong."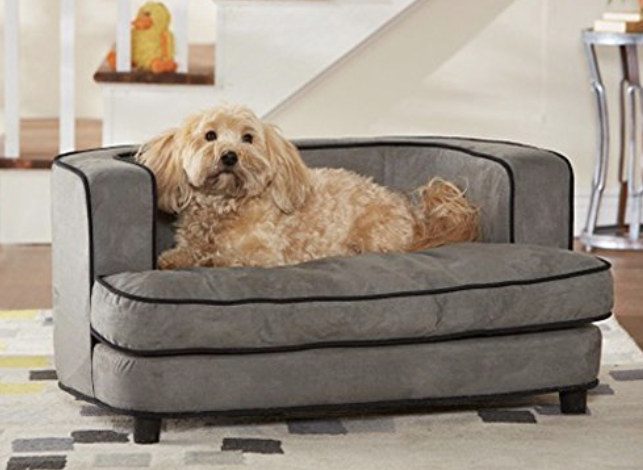 Your dog shouldn't be forced to snug in your couch. He deserves his own, specially designed for his size and need for softness. Get the dog sofa here.
Pawesome review: "Can I please give this couch 10000 stars??? You see my Rocco loves it already. All I had to say was "this is for Rocco" and pat it. He knew it was for him. I work from home and now he sits next to me all day and gets good rest, too."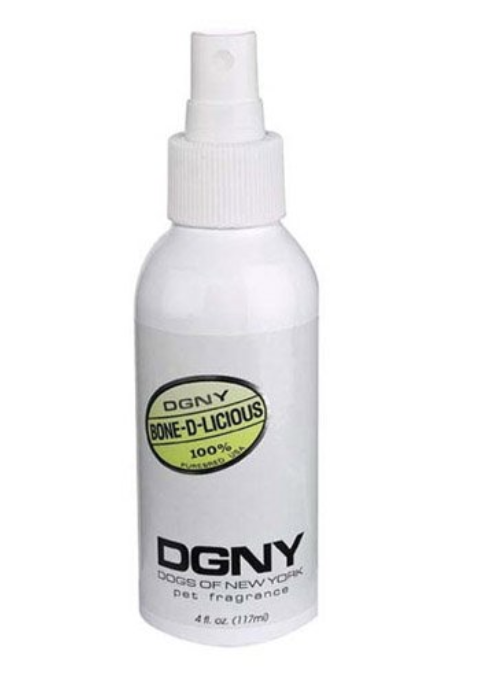 If you really want your dog to have a fancy persona, they've gotta smell the part too. These doggy colognes and perfumes smell just as good as the designer brands. (We know, we've tried).
DGNY (Dogs of New York) (male scent)
Pawesome review: "My husband complimented me on my perfume. I hated to tell him it was the dog that smelled so good. I use it on my maltese after and in between baths. I will order this product again, but since a small amount goes a long way, it may be awhile."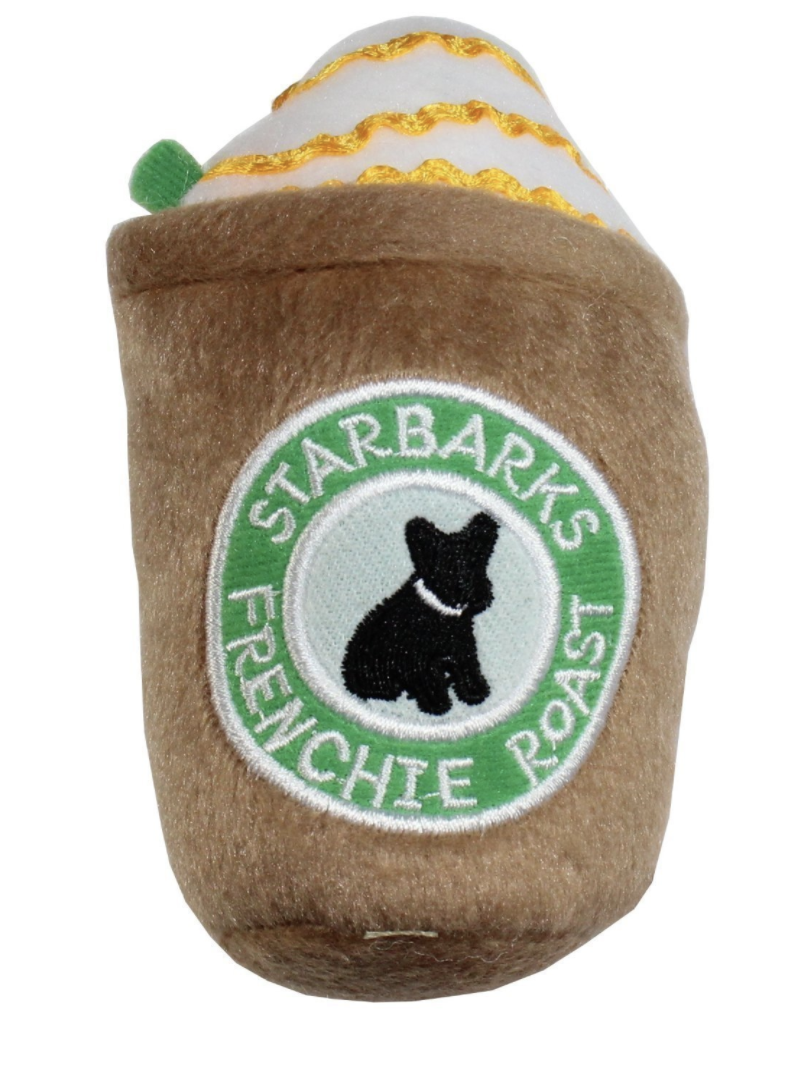 Um, you're not the only one who needs a $10 café mocha to start the day. Your pup will feel a little less left out a little more snazzy with a hot beverage toy of his own. Wondering what he'll be having? The Starbucks Frenchie Roast.
Pawesome review: "I have an american Bull Dog and he loved it…my dog destroys most toys and this one lasted a good 10 or so months."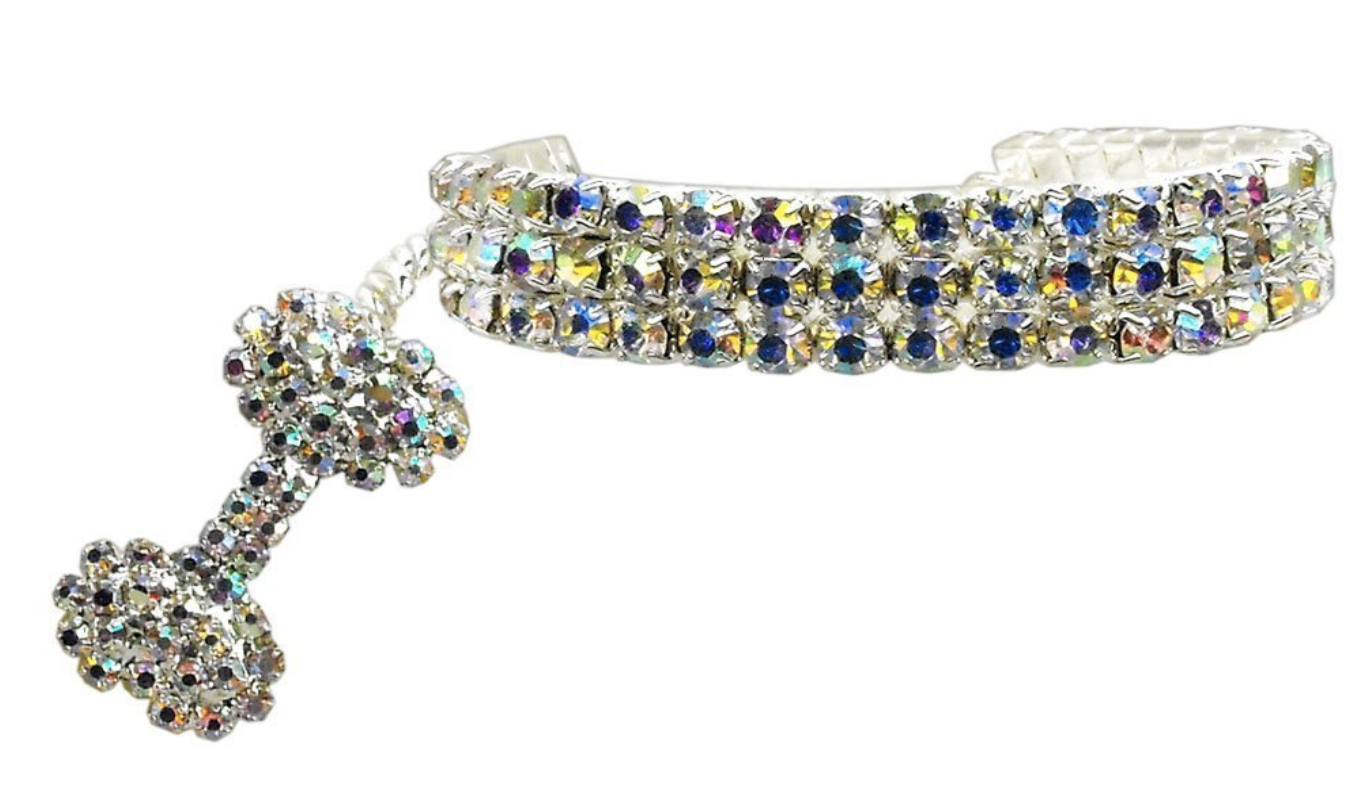 Diamonds are a girls' best friend. But they're also a dog's best friend. This luxurious dog collar will have your dog sparkling in the sun, catching the attention of everyone who walks by. They're available in 3 sizes.
Pawesome review: "I loved it. it was a gift for my brothers new doberman puppy. it was gorgeous on her black shiny fur."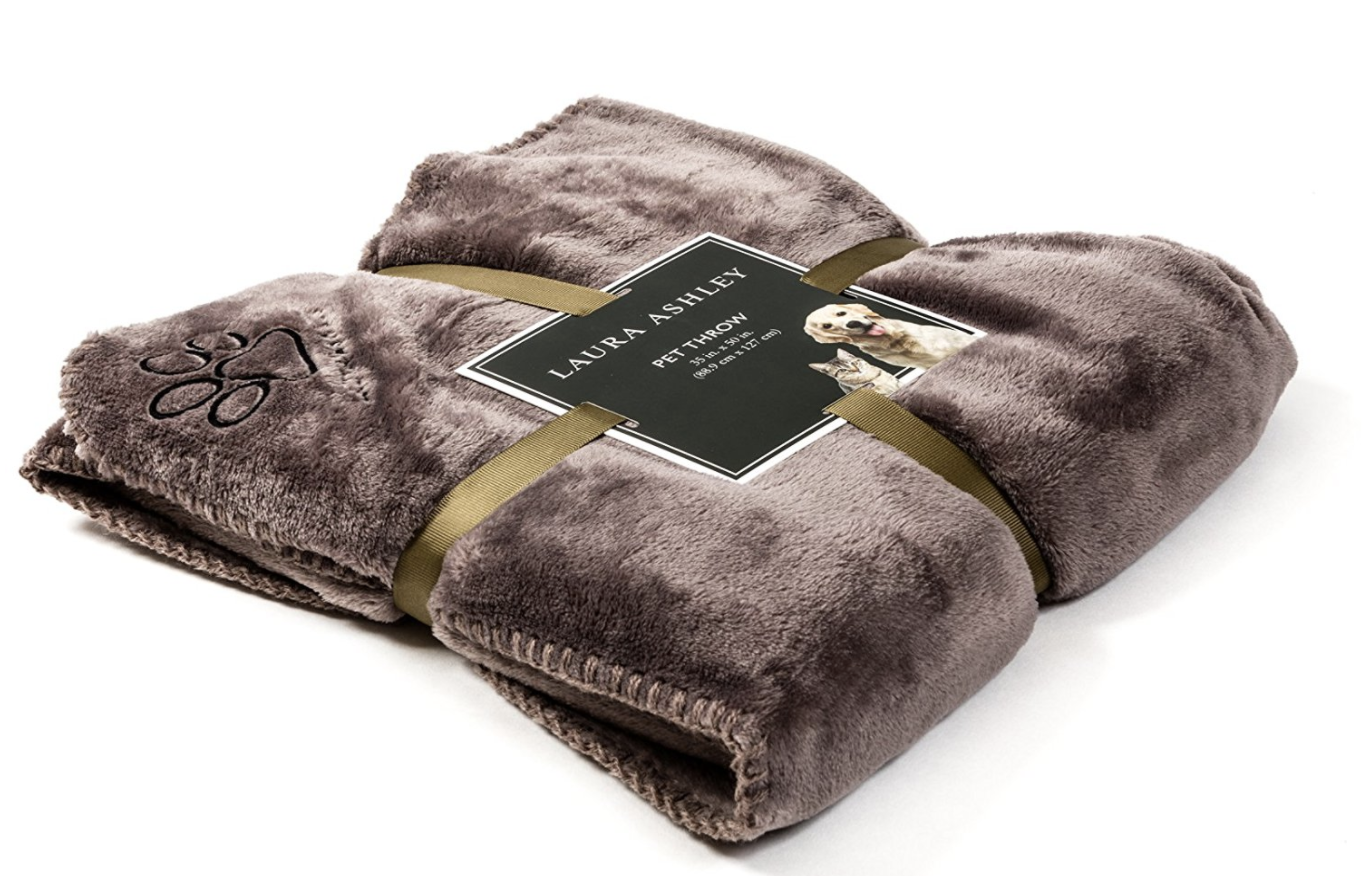 Your dog's fancy new sofa won't be complete without his own throw. You want the softest and fluffiest blanket and so does your dog. So comfy and warm.
Pawesome review: "Was looking for a nice plush blanket for my chihuahua. This is perfect, and he loves burrowing into it. Super plush and warm, and so soft."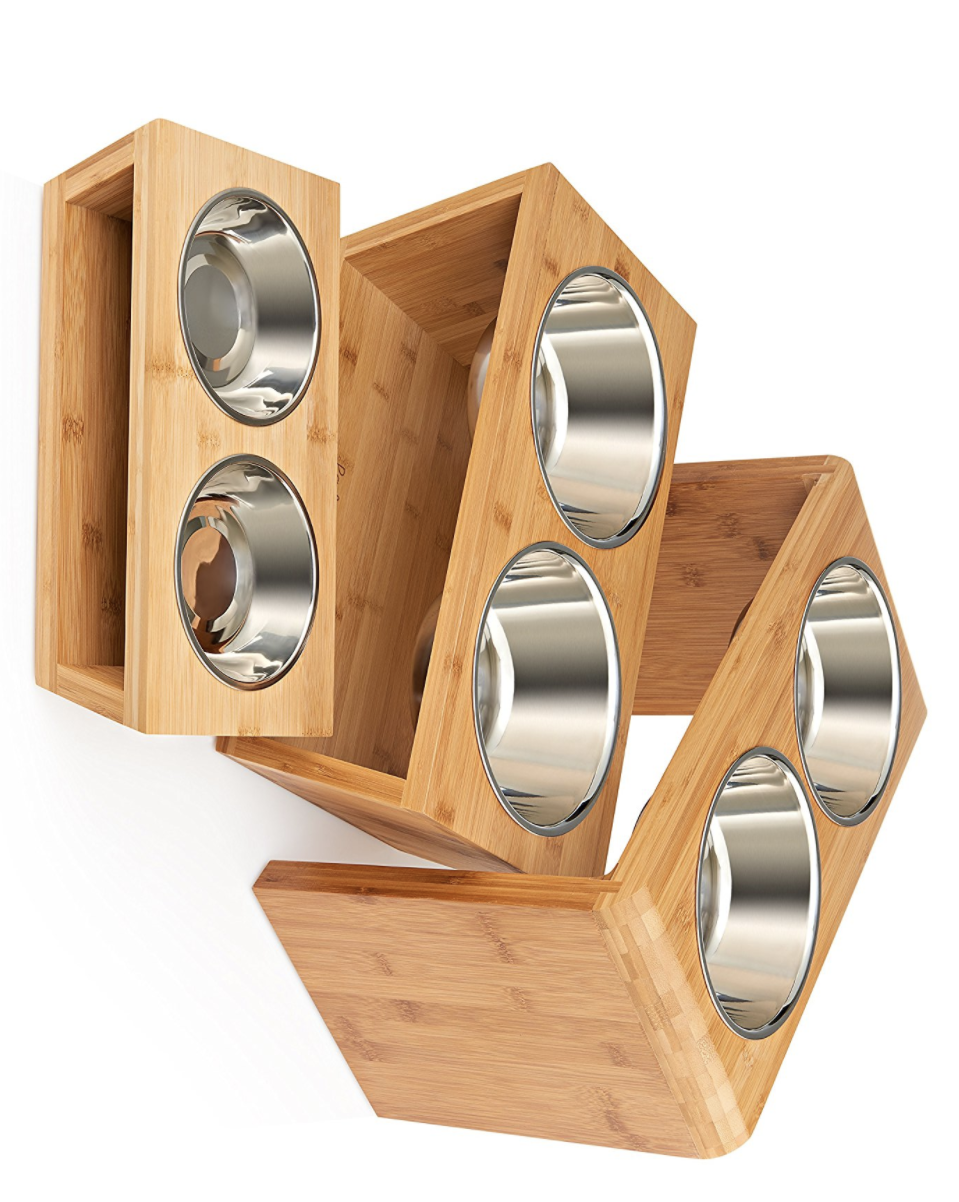 Plastic dog bowls are out! Beautiful wood finished dog bowls are in! Not only does this set stand out from the usual ugly bowls, but it acts as a statement piece too.
Pawesome review: "I like this product very much – it's neat, tidy, stable, attractive, and easy to clean. It comes with 4 easy to clean bowls. Best of all, my old, 3-legged doggie doesn't have to strain to eat, or eat lying down, neither of which were healthy for him."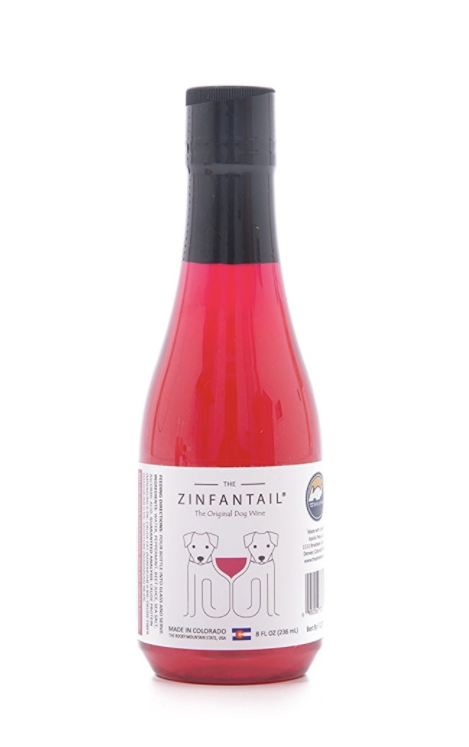 Do you think kibbles and bits would go better with a red or white? This all-natural dog wine is made with organic beats and herbs. Now your dog can cheers too!
Pawesome review: "I put a cap full on my 14 year old mutts food and he's totally addicted. Bought this at a farmers market in Green Valley Az, the lady told me it would help with bad breath. I can say that it has helped and my dog keeps going to his bowl pawing it wanting me to fill it… hey, he's happy so I'm happy!"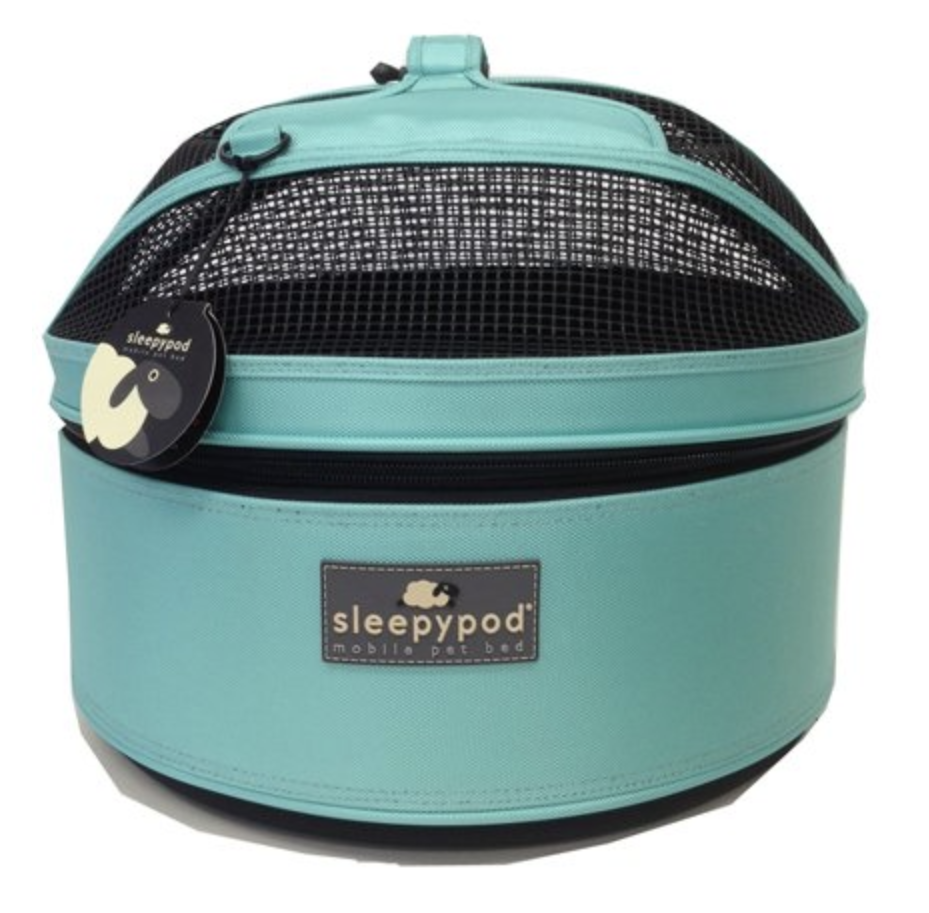 Most mobile crate beds are uncomfortable and flimsy. But this one will have your dog wishing that he was always travelling! The product is designed as a carrier, but becomes a snuggly bed when the top is zipped off. It's also a safety-tested car seat.
Pawesome review: "AMAZING. My dog travels so well in it that it just makes everything easier. I watched some crash test videos and it was truly amazing the difference between the plastic crate he had been riding in and this. These are crash tested just like baby car seats and subaru worked on the testing (you can easily find the videos on youtube). Plus it's nice and comfortable for him. A little pricey but worth it so many times over when it could save my dogs life and possibly even other people in the car since it keeps him from being a projectile."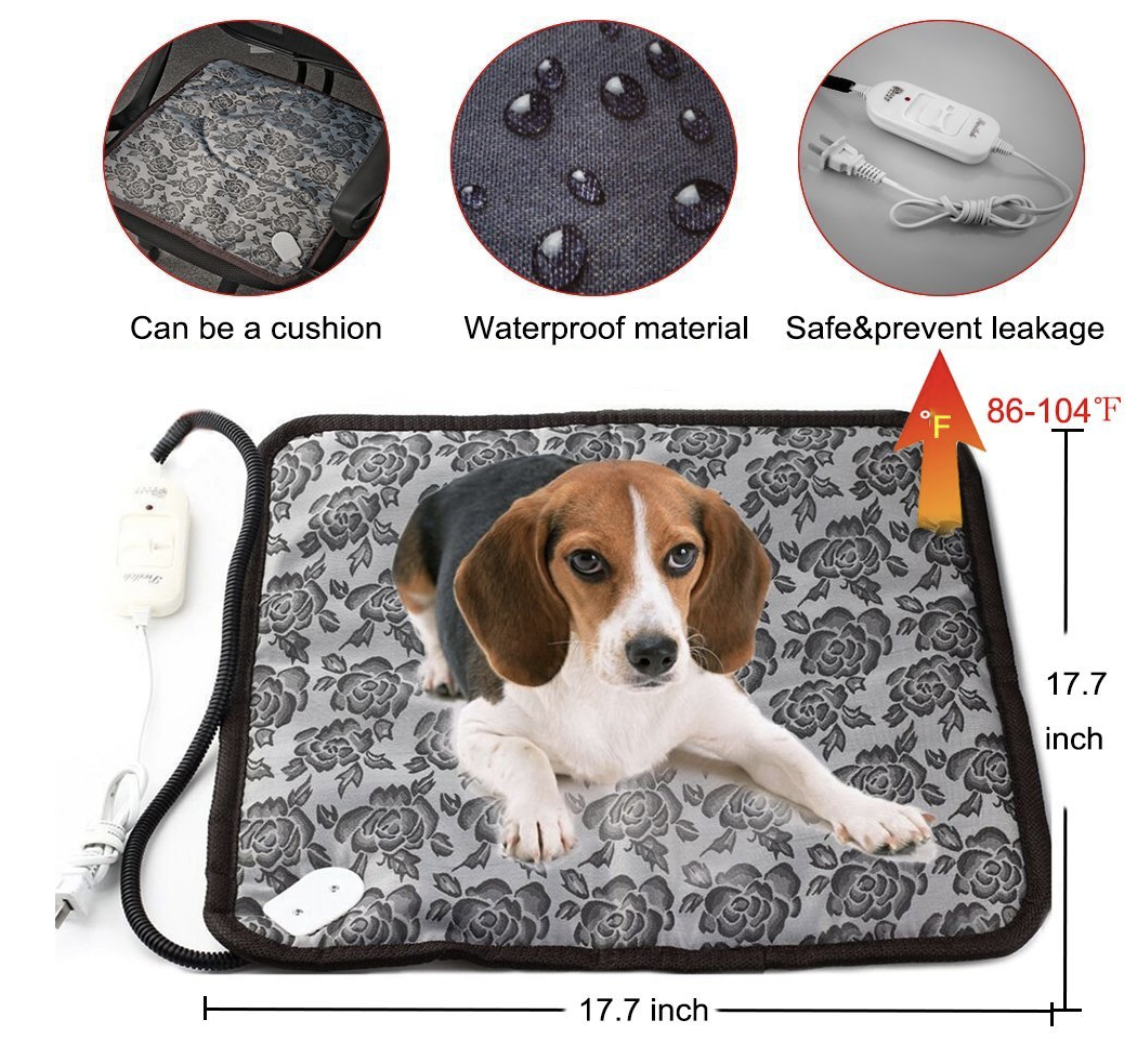 Whether your dog needs some relief from his arthritis or just wants to be warm on a cold winter's night, this dog heating pad will do the trick. Instead of sitting by the heater, this spot will become his new fav.
Pawesome review: "My dog loves this! I bought this for my hairless Chinese crested, she is always cold and trying to find warmth. I plugged this in and with in minutes she found it on the floor and layed right down. She has a new spot now. This pad is water resistent and chew resistent. Even on High this pad does not get too hot for the animal but delivers a nice range of warmth. Great for puppies and older dogs alike. Great buy!"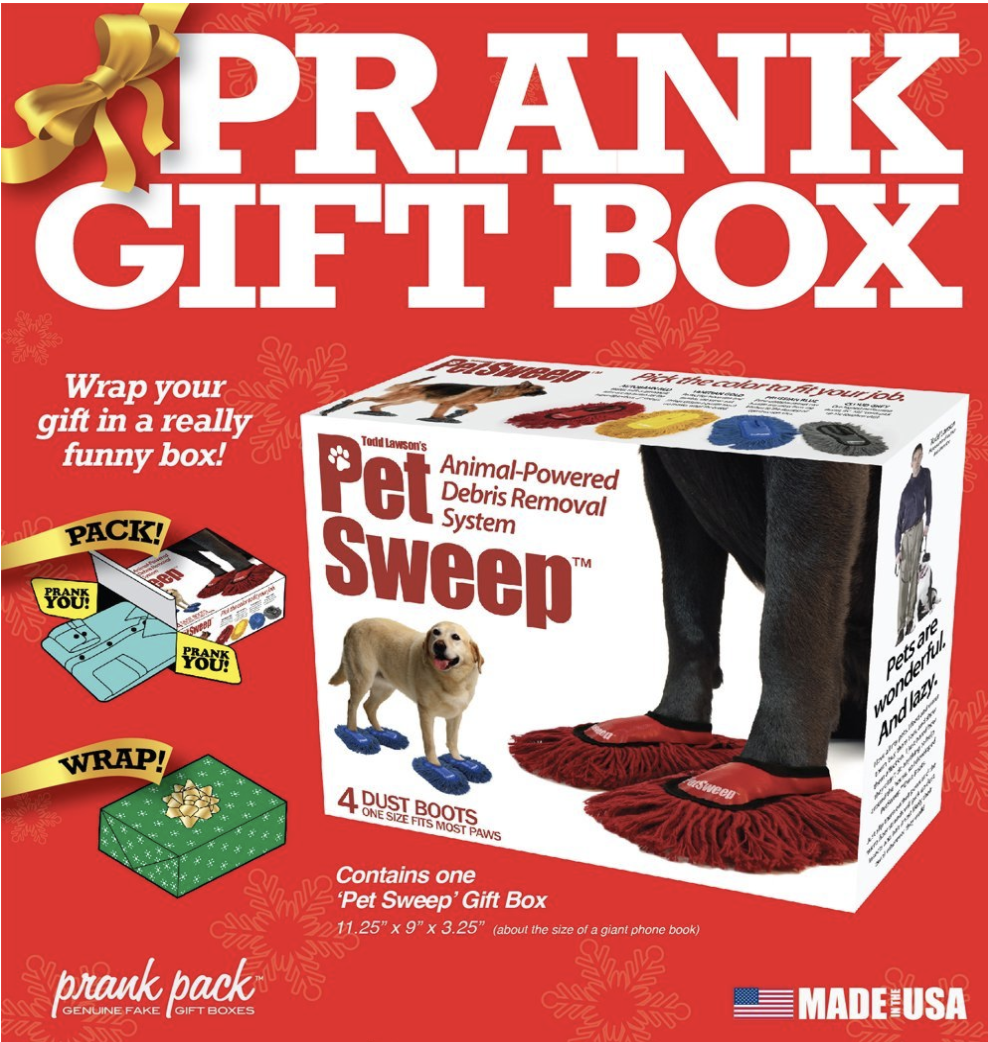 Okay, your pet can't be a princess/prince ALL the time! Bring him down to earth by making him sweep up with these pet sweepers. Just kidding. It's actually a prank. If you have friends that have a dog, give this to them as a prank gift. They'll be reading through the packaging trying to figure out how to use before they figure out it's a joke.
Pawesome review: "My wife always complains how much pet hair we have to sweep up, so I wrapped up the "Pet Sweep" for her. I haven't seen her laugh this hard in years. She was buckled over and crying for minutes. I put a nice diamond ring in it so it was all good. This made our Christmas morning!"