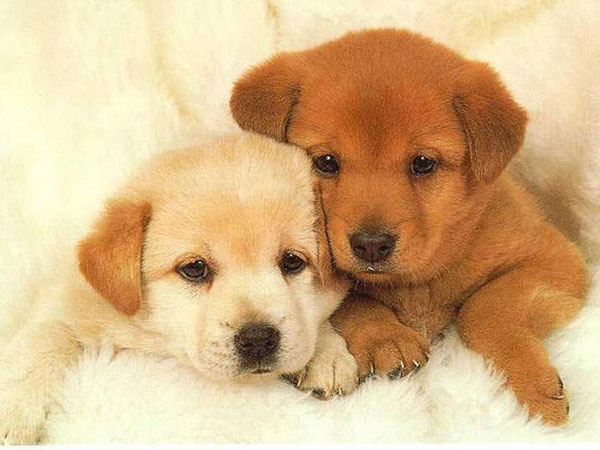 Getting a new dog? We've got you covered. Your puppy is special and deserves more than just a stereotypical overused name. They deserve something cute that also is true to their personality. This year leave "Buddy," "Bella," and "Scoot" behind for some amazingly unique names.
Naming your dog is likely one of the first things you'll do when you get him/her. And it's pretty important. The dog will be identified by this one name for the rest of its life. It's what you'll use when you train your dog, how you'll address him, and how you'll introduce him to your family/friends.
So, what makes a good name? Dog names should obviously represent the dog's personality. This is why it's best to only name your dog AFTER you've brought him/her home. You'll need to get a feel for the dog. Is he spunky? Is he shy? Is he cuddly? Imagine naming a dog Spunky when, in actuality, he's pretty docile.
Secondly, it's best to pick names that are short. It's easier for a dog to understand.
Be realistic. Pick a name that you and your friends can pronounce easily. Make sure the one you choose is the actual name you will call your dog. For example, naming your dog "Harry Potter" might sound cute, but are you really going to yell out, "Come here Harry Potter!" every time you play in the park? Not likely. It will most likely get shortened to Harry– which isn't a unique name and may not even suit his personality.
It goes without saying, but remember that the name you give your dog is what you'll have to introduce him as. For this reason, stay away from offensive or controversial names, even if you think they're funny. You might love calling your dog Ganja, but will you feel comfortable introducing him to neighbours and your family with that name? We're not saying that a name can't be edgy, but you need to be smart about it.
Have you named your dog any of these? If you have, email us a pic and we'll do post about him/her! 🙂
Wanna know what name suits your new dog? Comment or send us a picture and we'll ask our followers!
MALE 
Dez
Fabio
Ziggy
Zippy
Bunkus
Spunky
Poppy
Kai
Loki
Dex
Channing
Merlin
Bozo
Grump
Mozer
Bruno
Kujo
Nookie
Abe
Zilo
FEMALE
Elsa
Ivy
Missy
Jade
Arlo
Ala
Yaya
Atlantis
Ira
Xena
Zaria
Quartz
Chika
Bevi
Luna
Pandora
Enya
Kiki
UNISEX
Bubs
Cacao
Nilo
Expresso
Cleo
Wizzy
Roko
Zima
Bijou