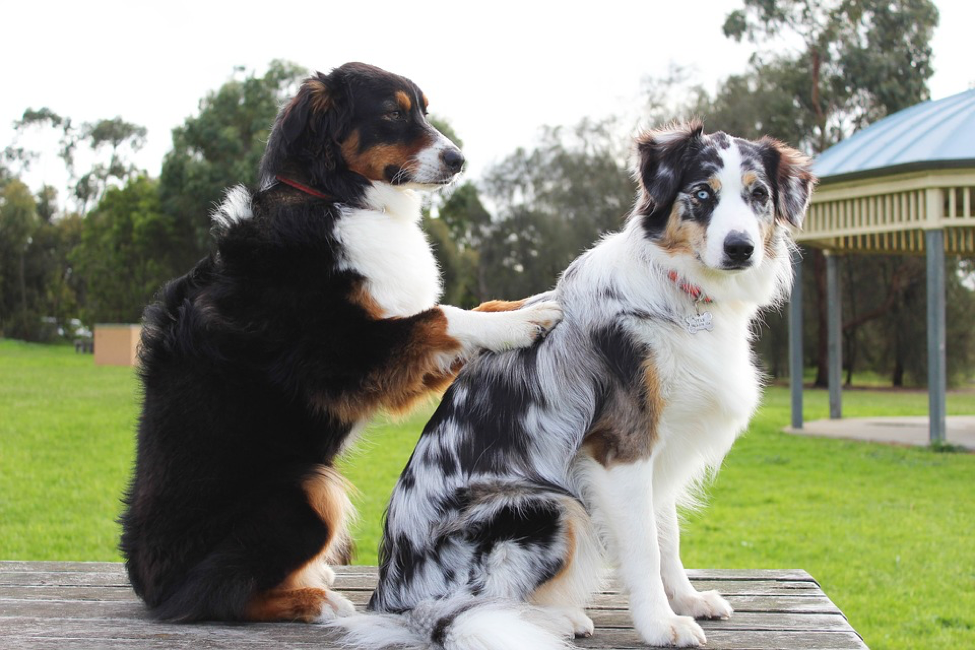 Pet insurance plans can be riddled with exclusions and limitations. Since each company is different, it's wise to learn about these potential deal breakers before enrolling your dog in coverage.
What are Annual Limits and how do they work?
Annual Limits provide a maximum dollar amount that each provider is willing to pay per year. Unlike health insurance for people, insurance for dogs does not cover pre-existing conditions and the conditions that are covered may be subject to plan limits and exclusions.
Understanding the ins and outs of pet insurance can be difficult, time consuming and confusing. To make your research easy, we compiled a list of the 2016 Updated Annual Limits for the Top 5 Pet Insurance Providers (as reported by Pet Insurance U):
#1 Healthy Paws Pet Insurance
Annual Limits and Coverage: This policy covers reimbursement of the cost incurred by the consumer for necessary, medial, veterinary treatment. This is strongly recommended by the veterinarian for conditions covered by this policy. These costs will be covered by your medical provider when your pet develops becomes sick, or has an injury as a result of an accident; during the coverage term.
#2 Petplan Pet Insurance
Annual Limits and Coverage: This policy covers the base standards: accidents, injuries, illnesses, veterinary exam fees, MRI, cat scan, ultrasound, diagnostic treatments, prescription medications, cancer treatments, dental treatments (non-routine), surgery rehabilitation and alternative therapies. It also covers hereditary conditions, chronic conditions
The company reimburses consumers the costs of the non-routine veterinary exam fees for injuries and sickness. Without this coverage, you will pay the cost which ranges from $25-$100 every time you walk in the door of the veterinarian.
#3 Embrace Pet Insurance
Annual Limits and Coverage: This policy covers breed-specific conditions, cancer treatment, diagnostic testing and imaging (e.g. X-ray, ultrasound, MRI), prosthetic limbs and devices including mobility aids, surgery, hospitalization, and nursing care, alternative therapies and rehabilitation, ER & specialist care, prescription drugs and behavioral therapy. Coverage is set for life and will not change based on age. Every pet has the same coverage. Each pet has an annual maximum limit for reimbursement that can be set at multiple levels.
#4 Nationwide Pet Insurance
Annual Limits and Coverage: This policy offers full and partial coverage depending on the plan you choose, with full reimbursement to none depending on the plan. From Cancer, ACL tears, Hip Dysplasia and Annual Wellness
#5 PetFirst Pet Insurance
Annual Limits and Coverage: This policy includes accidents, illness, hospitalization, surgery, hereditary conditions, congenital, chronic, diagnostic test, exam fees, x-rays, ultrasounds, medications, holistic care, cancer, hip dysplasia, emergency care. Great medical coverage with no per-incident, or annual lifetime limits.
#6 Pets Best Pet Insurance
Annual Limits and Coverage: This policy covers comprehensive coverage that pays on your actual veterinary bill for unexpected incidents like emergencies and genetic conditions. It has multiple levels of coverage, while covering most accidents and illnesses such as: exam fees, prescription medicines, acupuncture and chiropractic visits.
Remember coverage and Annual Limits are key in choosing the company and plan that is right for you.


By understanding the concepts of Annual Limits this will put you the consumer at an ease that benefits you. This gives you the peace of mind by knowing you are saving money in the bank and your pet's life.
Veterinarian choices
Pet insurance allows the consumer to pick their own veterinarian personally. Unlike health insurance policies for people that give you a specific health care provider, pet insurance policies allow you to have complete control having the power to pick the veterinarian of your choosing. The consumer is responsible for providing the veterinary invoice to the insurance company for reimbursement and what qualified expenses can be covered.
No discrimination
Pet insurance does not discriminate on age, breed, or sex of pet. Though it is strongly recommended to obtain pet insurance as soon as you adopt, or purchase your pet to obtain lower premiums, it is also possible to insure the pet years later if funds are not available.
Gives consumer peace of mind
Having this specific type of insurance allows consumers to choose treatments for their ailing or injured pet based on the best available medical option and not restricted based on family finances or career income. Most pet insurance policies will reimburse up to 80% of costs after deductibles are paid.
Easy way to budget pet care costs
Companies are willing to work within the consumer's budget and there are options. Pet insurance policies can be paid monthly, quarterly, semi-annually or annually. It is the consumer's decisions as to which payment plan works best for you. Most plans offer discounts for additional pets in the household.
Prevents dipping into emergency fund
Now it is true, consumers are allowed to set up a pet savings account, but it can be difficult to discipline them-selves from dipping into this designated account when you face unexpected life emergencies like: pricey car repairs, household renovations or health scares that come up.
Conclusion
You have options and solutions, what are you waiting for?  There is no excuse for being stingy, there are enough plans and companies out there fit your budget. With online options and access it is changing how consumers shop for pet insurance also.
I would highly suggest that you continue to research and learn through this process. For more information contact a local insurance agent to see what your potential options are and ask about their policy Annual Limits. As always this isn't just about you but your furry companions.