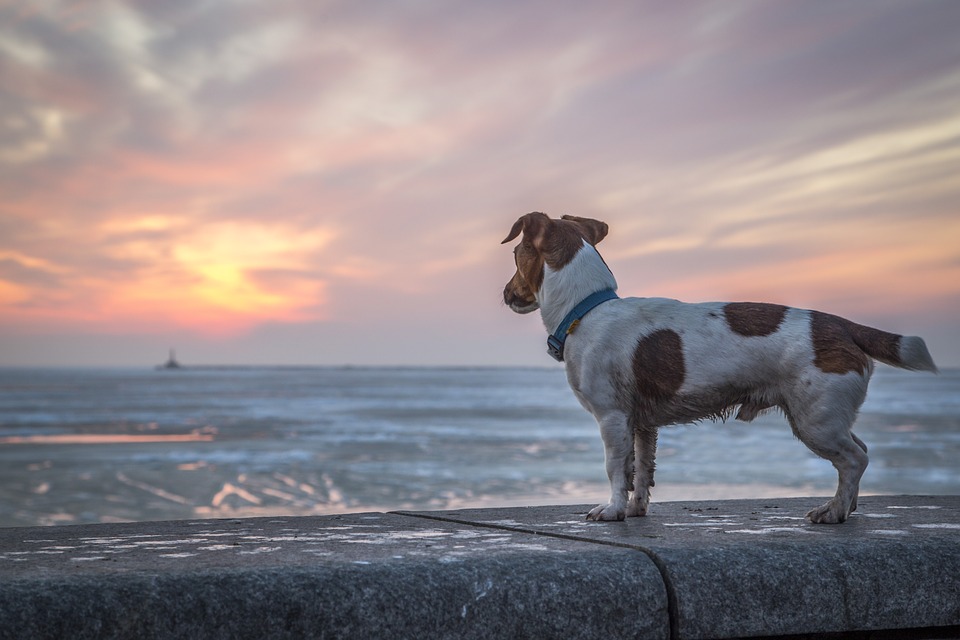 Maybe you just got a new puppy, or maybe you've had your dog for a while but are still struggling with how to control his behavior. You love him, but you wish he would listen to you and learn how to be an obedient dog. There are many ways to teach your dog how to be obedient, but unfortunately, many are unsuccessful and even inhumane. We suggest staying away from the electric dog collars and trying gentler and effective methods, such as these dog obedience training at home courses. Many owners spend hundreds of dollars on dog obedience training, yet they can save a lot of money by taking the course online at home. We've picked out the best online courses to ensure dog obedience training at home can be successful. The courses below are popular, have great reviews, and are offered at varying price points to ensure dog obedience training at home will be in your budget. Here are our top four picks:
This insanely cheap course combines tips for training your dog, as well as tricks. Once you've taken one of the advanced and comprehensive courses below, this course will help you refine your training techniques and show you that your dog is capable of even more. Making your dog the center of attention by allowing him to show off his tricks to your friends will make him feel happy and involved in your life. It will also be a quick cure to your dog's boredom. He will no longer be chewing on shoes or getting into trouble, he'll be entertained with his new tricks!
Learning new tricks keeps a dog's brain active, which is important to keeping him healthy and youthful. The course begins with simple tricks and then moves onto more complex show-stoppers and tips for dog obedience training at home. All tricks are fun, easy and taught in a positive way. A trick a day can be taught each morning or on evening walks. Over 64 lectures are included with more than 25 tricks. The course has taught more than 270 students and has a 5-star rating.
One of the hardest things while training a new puppy is to get him to walk normally on a leash. New puppies have so much energy that they're eager to run and explore the world… whether you're along for the ride or not. Owners struggle to stop dogs from pulling on the leash. Even harder? To let your dog off the leash and know that he will return. It's an owners dream to let their dog play freely without worry that he will get lost and without the annoyance of running around to catch him.
This dog obedience at home online course will alleviate all of those problems and teach you dog obedience training at home. The course consists of over 16 lectures. You will learn easy and successful techniques, how to stop your dog from zig-zagging, how to stop your dog from stopping at every lamppost to "mark his territory" and how to communicate with your dog in a language they can actually understand. The course instructor, Sharon Bolt, has trained the dogs of numerous celebs and has a regular slot on BBC Radio Sussex and Surrey where she answers doggy dilemmas. About 1,500 students have already enrolled and found success.
"Had a problem with 2 barking poodles. They are more attentive, and no longer bark at the door."
-Leon Kammer
"I used the training in this course and my dog a Chihuahua is well behaved which I taught would never happen. Wonderful training course."
-Alden Morrison
Everything you wanted your dog to learn is in this course—really, it's packed full of information that uses both science and heart, so you can effectively learn dog obedience training at home. The three day seminar is based on methods that have been scientifically proven in a research lab, then adapted to fit families training a dog in the real world. Unlike other trainers who suggest that owners and pets operate like robots, Dr. Ian recognizes that training must have heart, intuition and must be seen as an extension of our relationship with our dog. This dog obedience at home online course consists of more than 18 hours of video lecture and comes with accompanying notes so that you don't have to take your own. You'll definitely get our money's worth considering it also comes with 2 free eBooks: one for before you get your puppy and one for after.
Dr. Ian Dunbar is a world-renewed dog training expert who has worked as a veterinarian, scientific researcher, professional dog trainer and animal behaviorist. Almost 2,000 people have already enrolled in the course and have left positive reviews.
"This is a must for owners and trainers alike. It covers all the concepts you need to know to have a well mannered dog without using aversive methods. Love it!"
-Aeryun Stocklein
"I've been working and training dogs for 13 yrs and every time I listened to Ian I learn something new. Thanks."
-Sonja McBerry
Nothing is more annoying than a barking dog—to both you and your neighbors. Your dog barks when someone walks by, barks when he wants a treat, barks when someone new walks into the room and barks randomly, for absolutely no reason. This dog obedience at home online course will solve those annoyances and put an end to the noise once and for all.
You'll understand that constantly yelling at your dog to stop doesn't help and you'll learn exactly what will. The course will teach you calm and confident words and training methods that your dog will understand. A "de-sensitizing" technique will cause your dog to see that certain situations are normal, such as a mailman walking to the door, and he will no longer bark. Your dog will no longer have triggers and you'll feel empowered knowing you have the tools and knowledge to help your dog.
This dog obedience at home online course is packed with 16 lectures and 2.5 hours of content. Over 1,500 students have already enrolled and learned dog obedience at home.
"I am currently a dog trainer and this video helped me so much!!! I went to a dog training academy for my education and they didn't address the issue of barking in such a clear way. I really appreciate how clear your explanations were and the videos showing how to exactly execute the plan just made it crystal clear. Thank you so much Sharon!!!"
-Tiffany Mason
"I have a great little Pom whose only problem is barking incessantly at the door when it rings or at other dogs when we go for a walk. This course was specifically about fixing this exact problem and the solution works!"
-Eva Bogard