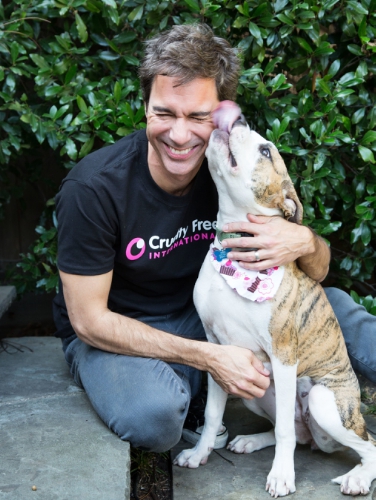 Eric McCormack (Will and Grace) and a group of celebrities are joining Cruelty Free International in urging the U.S and Canadian governments to protect stray and shelter dogs being used in experiments.
"Shelter dogs should be adopted into loving homes not used in cruel experiments. That's why I support the Cruelty Free International global dog campaign," says McCormack.
Seth Gilliam (The Walking Dead), Lou Diamond Phillips (La Bamba), Danny Trejo (Breaking Bad) and international superstar violinist Vanessa-Mae will bring this pressing issue to governments and educational bodies worldwide.
In the U.S. and Canada, stray dogs and dogs in shelters are suffering in laboratories and educational facilities. Instead of being treated as a family member like your pooch, these unwanted dogs are used as guinea pigs in experiments and harmful teaching practices in veterinary schools.
"Treating dogs as disposable research commodities or teaching tools with no regard for their lives is wrong," says Michelle Thew, CEO of Cruelty Free International s
According to an opinion poll conducted by YouGov, 68% of Americans and 73% of Canadians say that dogs found or given to shelters shouldn't be sold to laboratories.