Among our nation's puppies, Luna is the most popular name for dogs under two years old, according to Nationwide.
Luna is the most common puppy name in 18 states, followed closely by Bella, which is the puppy name of choice in 16 states.
To determine the most popular puppy* names in each U.S. state, Nationwide sorted through its database of more than 750,000 insured pets. Below are the results: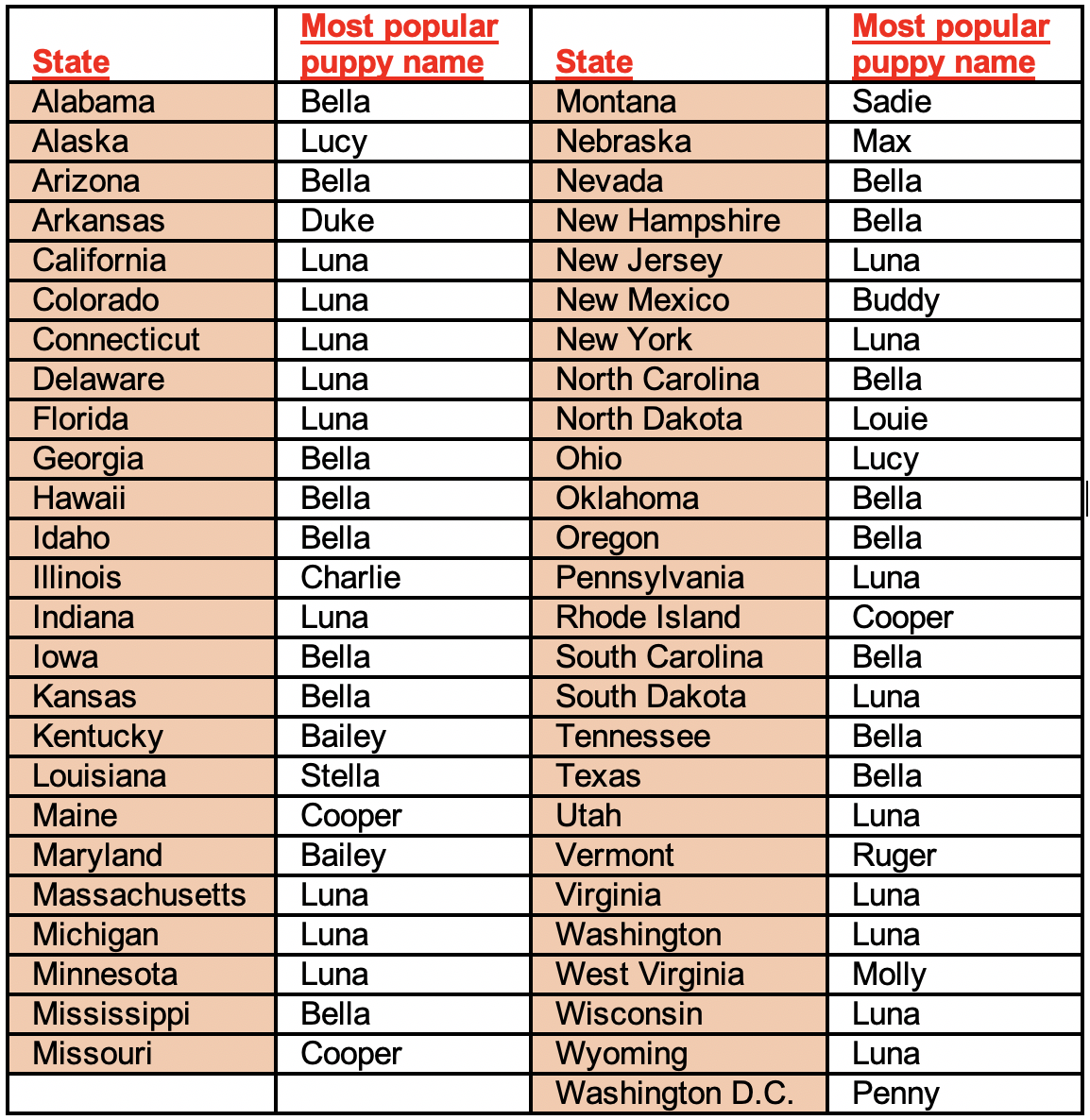 'Bella' had been the most popular puppy name since the release of the Twilight franchise 15 years ago, but that has come to an end," said Carol McConnell, Vice President and Chief Veterinary Officer for Nationwide.
"Our data shows that the next generation of pet owners are using different methods and references to determine a moniker for their furry family members."
"Luna," Latin for the word for "moon," has grown in popularity among pet owners since the publication of J.K. Rowling's Harry Potter series, which featured the free-spirited character "Luna Lovegood."
The top five most common puppy names in the U.S. overall, based on Nationwide's pet insurance database are:
Luna
Bella
Charlie
Bailey
Cooper
Nationwide's Whole Pet with Wellness® is the only pet health insurance plan in the U.S. to provide medical, wellness and emergency coverage in a single plan for puppies and adult dogs.