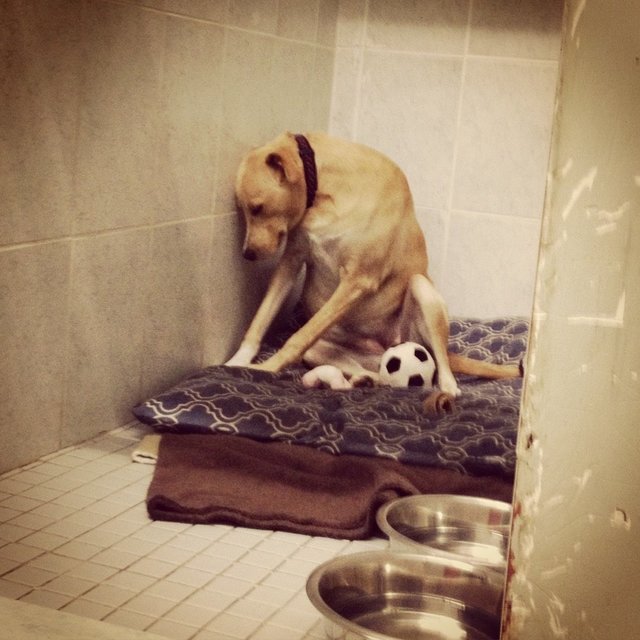 The saddest dog in the world now sits in her Toronto, Canada kennel awaiting her destiny of either a new family or euthanasia.
Rescue Dogs Match has given her until May 20 to find a forever home.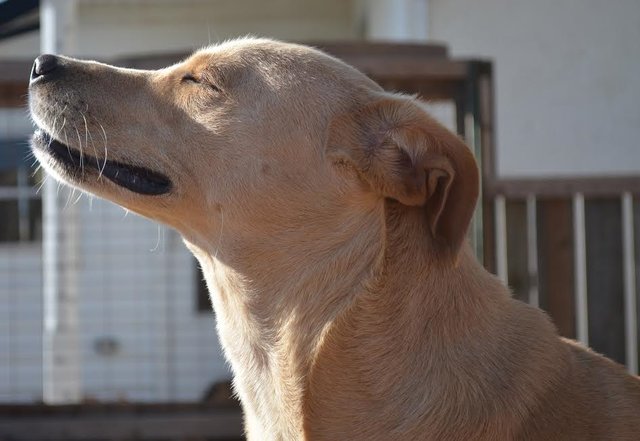 Lana the Labrador-mix returned to the shelter this year after being adopted by a family in January 2016. When Lana was being fed, she snapped at her owner — making it unsafe for the family's children.
The dog was dubbed the "Saddest dog in the word" in October 2015 when a tear-jerking photo of her went viral.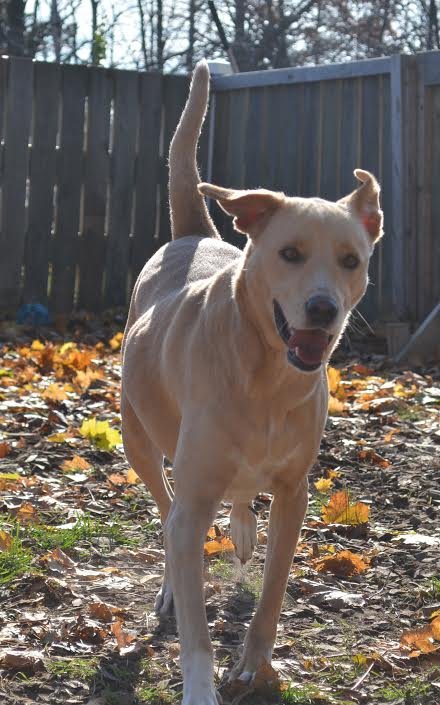 This lead to $15,000 in donations, 4,000 applications and a short-term new home. Now, once again, Lana is looking for a forever home.
Unlike some other shelter dogs, Lana's adoptive owners need to meet specific requirements:
Must live in Canada
Must be able to spend most of the time outside (backyard, no apartments)
Homes without children or other dogs will work best (possessive around food)
An ideal match would be an owner who lives on a farm with a few barnyard animals.
Lana's details:
Name: Lana Turner
Age: 3 (birthday May 14)
Breed: Lab mix
Gender: Female
Size: Medium
Cat: NO
Dogs: NO
Kids: None
Although Lana is a sweet dog, she is not a typical dog that owners can play with. She loves to be outside and having an active lifestyle and being free to roam would be most beneficial for her.
If you are able to foster or adopt Lana, info@rescuedogsmatch.com.