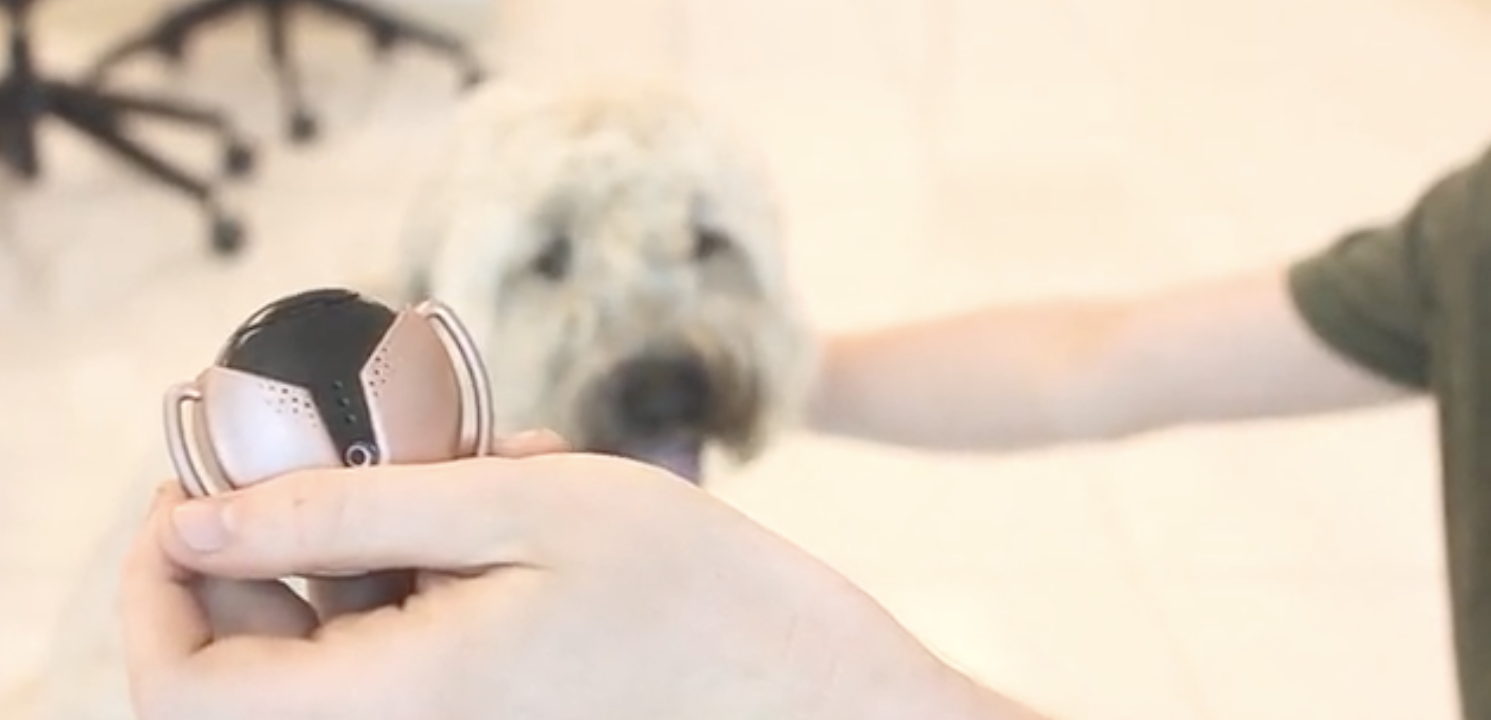 Ring. Ring. Ring.
Sorry, gotta take this. It's my dog calling.
Those are probably some words you'd never thought you'd say. Now Moxie, the first smartphone for dogs, is making dog calls a reality.
Moxie uses their bark patented call technology. Yes, you read that right. Your dog can call your cellphone by barking. You can adjust the parameters such as time, length and frequency.
The smartphone is a circular, sleek shape with a modern design that attaches to the dog's collar. It comes with a camera so that you can see from your dog's perspective. The speaker also allows your pooch to be soothed by your voice (or listen to your command!).
If you see your dog do something cute or hilarious, you can capture it and upload it to social media. The swappable and chargeable batteries also allow the doggy phone to last all day long
Features include:
Camera to see your dog's eye view
Speaker and microphone for 2-way communication
Screenshots
Audio alerts
Zooming
Moxie was developed by a team of professionals with years of experience in IT development and of course—a love for dogs.
Why Would You Want to Call Your Dog?
If you're a dog lover, you probably understand the need to call your dog. If you're like many people, you're working or out and about all day long—and the only time you get to see your dog is when you come home at night.
Using Moxie, you can be with your dog anytime of the day. You can:
See what they're up to
Give them a command if they're doing something bad (there's a built-in speaker)
Calm and reassure your dog if they have separation anxiety
Give your dog a sense of entertainment during the day while no one is home
Solution for those who can't take their dogs to work
Just call to say hi
Want one? Moxie is currently in the prototype stage and launched on Kickstarter in April. To bring it to reality, it needs to meet its fundraising goal.
Currently, Moxie needs about $15,000 more. You can help by choosing to pledge anywhere from $5 to $550.
If you pledge $124, you get a Moxies smartphone of your color choice two months ahead of everyone else along with a harness and T-shirt.
Ready to transform the way you communicate with your dog? Click here to get one of the first dog smartphones.