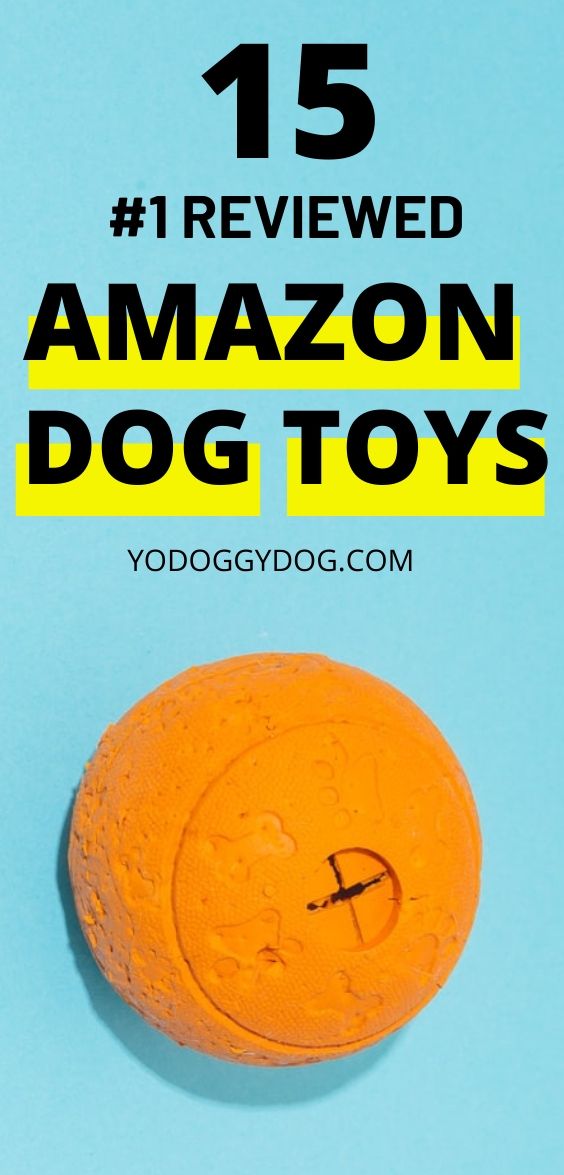 There's no shortage of dog toys to choose from, which can make finding a good one even more difficult.
Whether you're looking for a cute plush toy or something super tough that can withstand your dog's aggressive bite, we have something for you.
Since these are the most highly reviewed toys on Amazon, you have plenty of information to make your pick.
Here are the 14 dog toys on Amazon with the highest ratings.
#1 Durable Benebone Wishbone Toy for Aggressive Chewers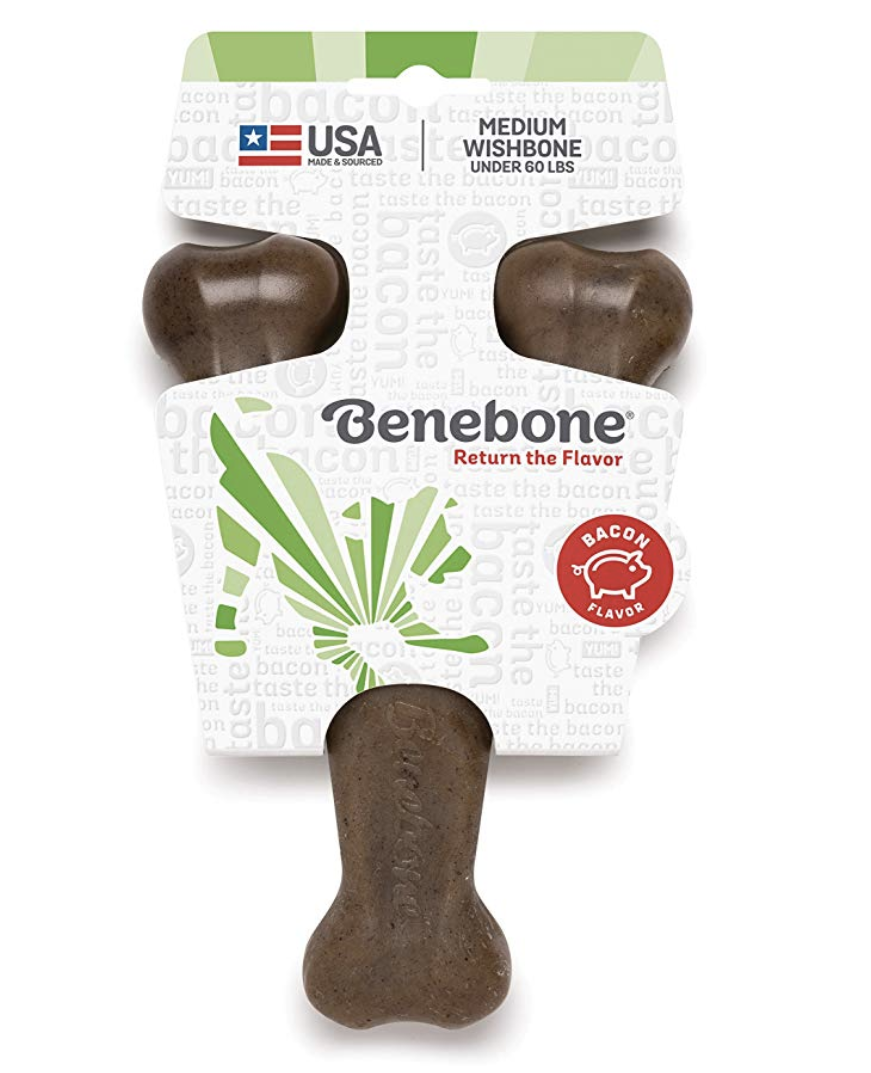 These dog bones are flavored, but they're not edible, so they fall more into the toy category. But unlike other toys and bones, it's shape is designed with the dog paw in mind. Dogs are able to get a good grip for an intense but tasty chewing session.
Price: $11.59
Number of Ruffviews: 7,269
Pawsative Ruffview: "Personally, I don't love it – but my dog does. God knows why, because it sure as hell does not taste like bacon….not that I've tried. We have 4 or 5 in the house right now because it's the only toy he does not immediately destroy. It's a very hard plastic, so great for strong chewers….He closes his eyes and gnaws on it so passionately that I get a little jealous because I don't think I have ever enjoyed chewing something as much as my dog enjoys chewing this."
#2 Interactive IQ Treat Ball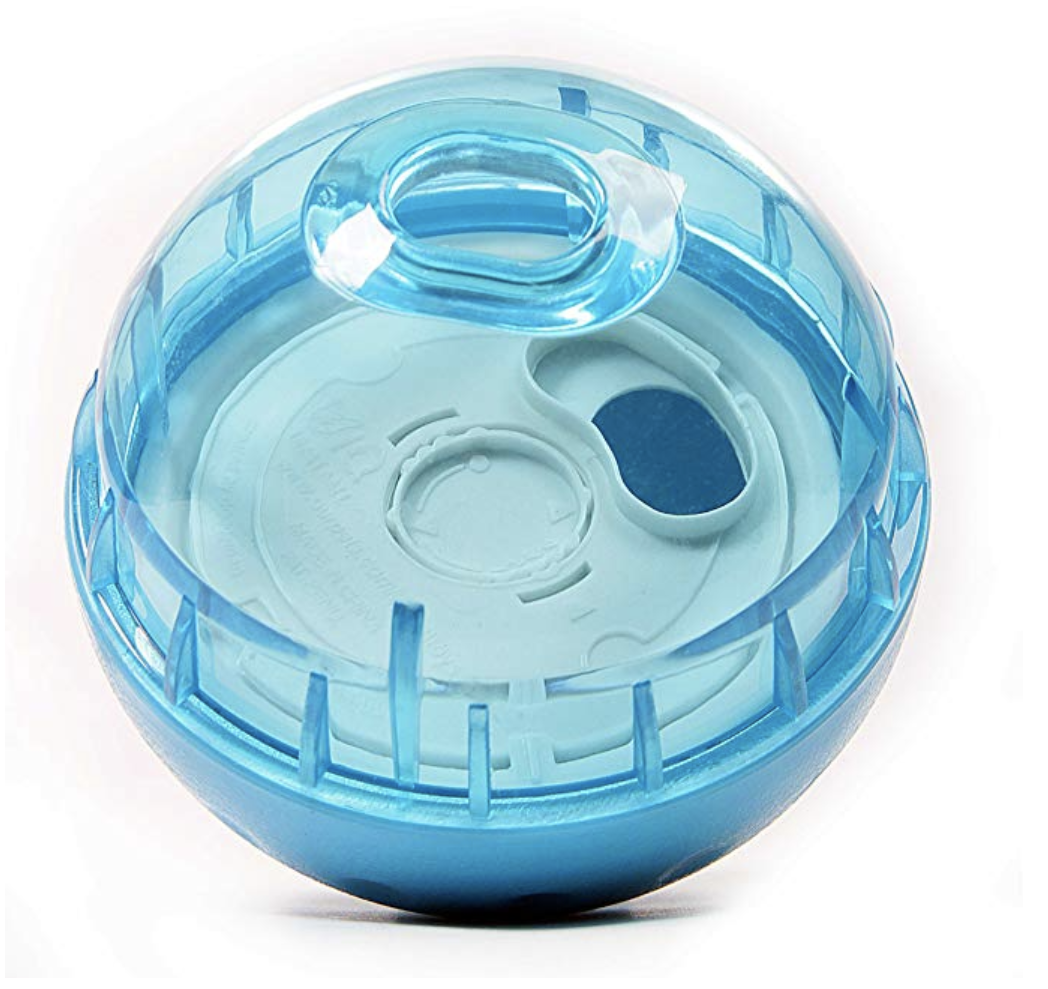 Simply stick some treats or kibble inside the ball and watch as your pup rolls it around, trying to get them to fall out. Since there's adjustable levels, you can continue to challenge your dog even after a few uses.
Price: $10.72
Number of Ruffviews: 6,836
Pawsative Ruffview: "Basically, it will work your dog to the very core in every good way you can possibly imagine. My little nightmare spends a good 30 with this ball and, like the angel I know she isn't, she's off to her crate for some chew toy action and a solid all-day nap. I want to meet the person who created this toy so I can glee-cry into their shoulder in a loving embrace for giving me even 5 uninterrupted minutes to take a shower every day."
#3 KONG Extreme Dog Toy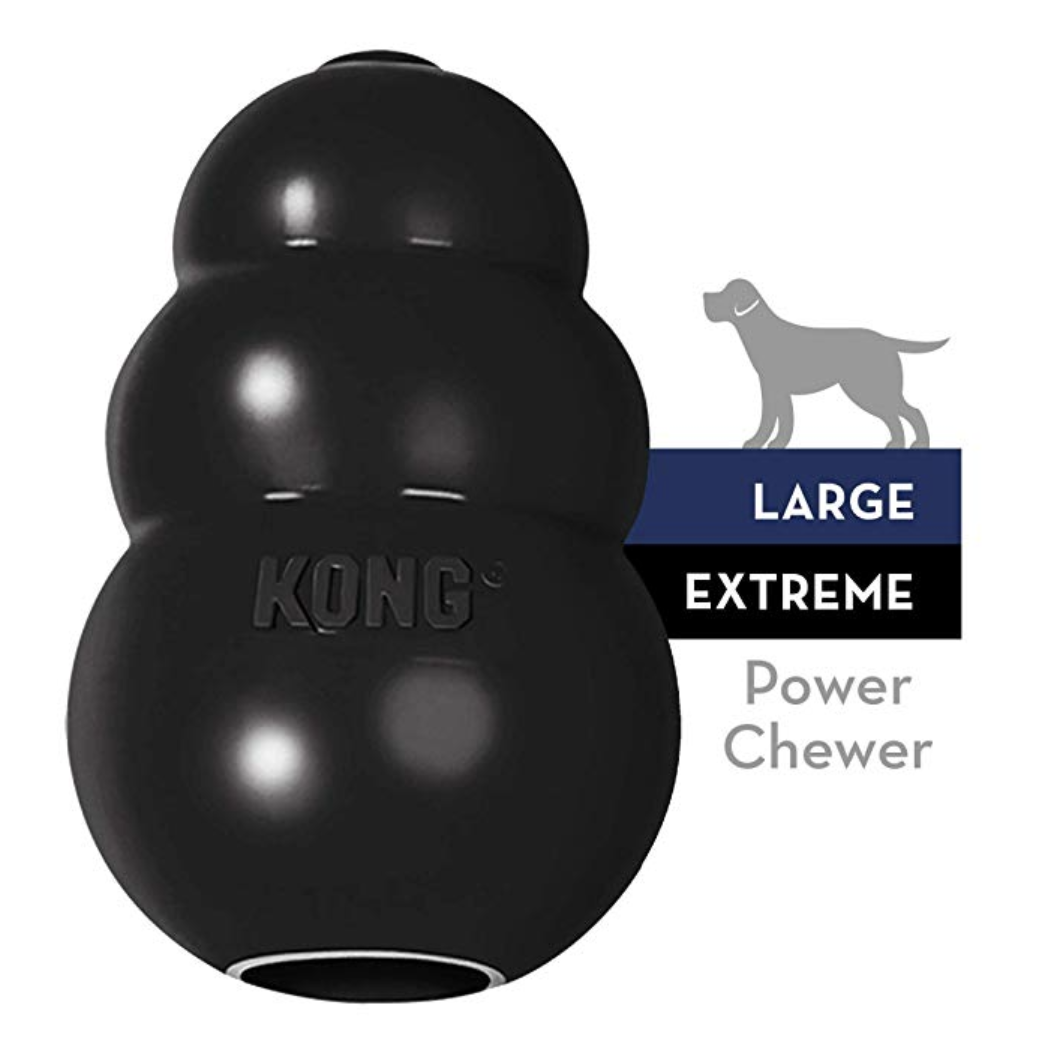 KONGs are one of the biggest go-to dog toys and for a good reason—they usually last a long time and keep your dog busy. Whether you want to use it for fetch or stuff it full of tasty treats, it's bound to provide four-legged entertainment for months.
Price: $13.99
Number of Ruffviews: 6,483
Pawsative Ruffview: "I purchased multiple Kongs so that I can do the filling and freezing in bulk. It's an investment, but it's been better than burning through toys that are ripped to shreds. A long handled bottle cleaning brush helps to scrape the leftover junk in the top of the Kong. It also helps to soak the entire Kong in water so the old food isn't caked on."
#4 ChuckIt! Ultra Ball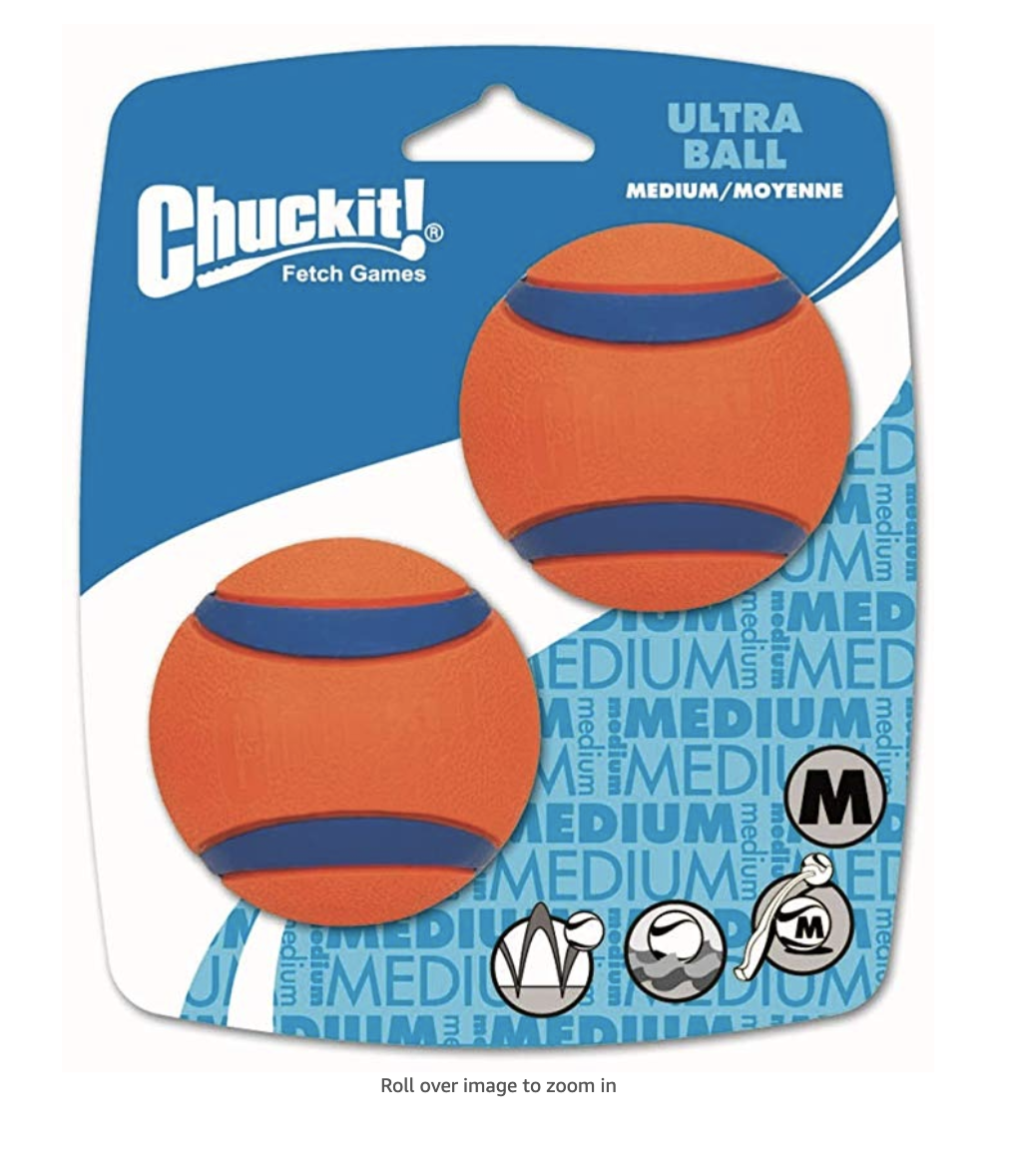 If your dog is constantly ripping apart and destroying tennis throw balls, you should probably invest a couple more dollars in a ChuckIt! ball. The durable rubber means it lasts much longer than a regular ball with the same amount of bounce.
Price: $4.80
Number of Ruffviews: 5,665
Pawsative Ruffview: "Well, this is the ONLY toy that our dog LOVES. The ChuckIt Ultra is her obsession. She has them strategically hidden around the house for quick/easy access, she follows us around with one, she sometimes even brings one to bed with her."
#5 Multipet Duckworth Duck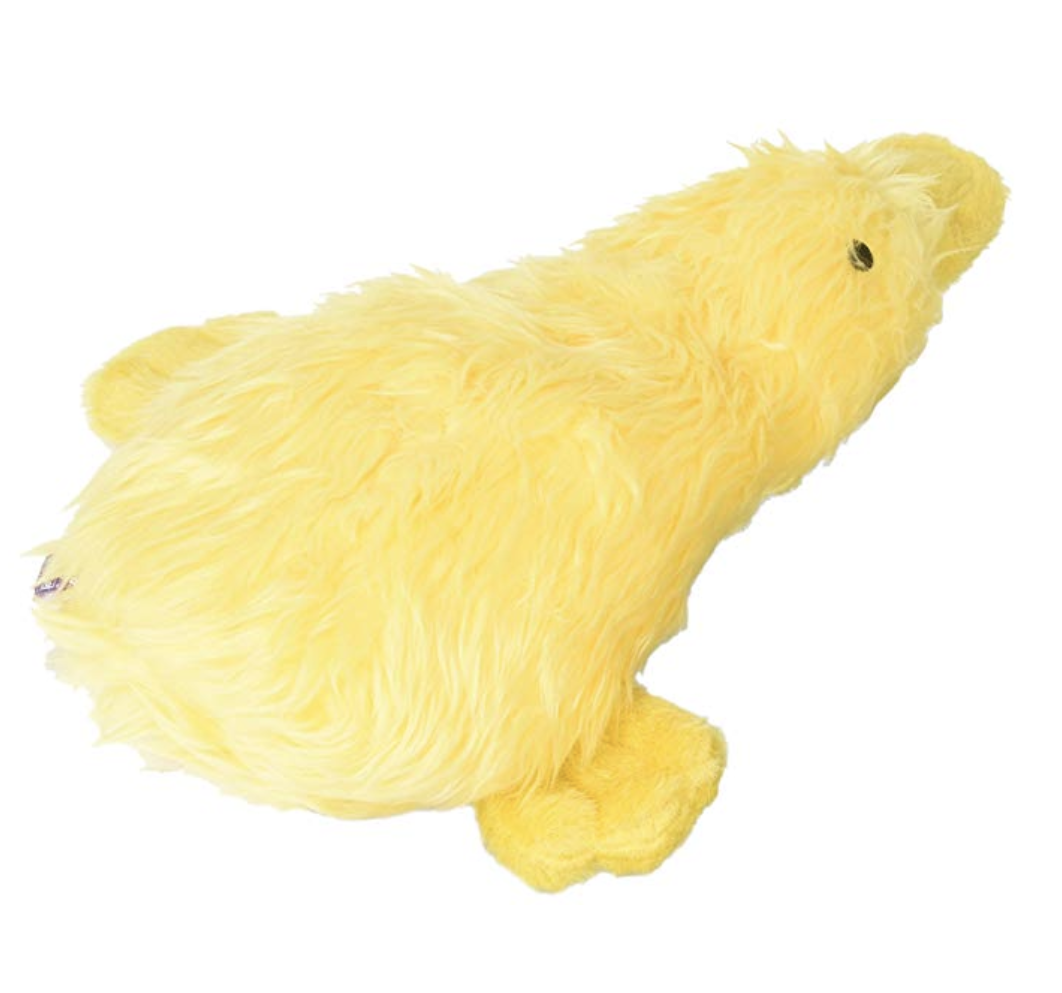 This large 13″ duck is fun to throw, easy to catch and even more adorable when your pup cuddles up with. It also squeaks for dogs who get a kick out of noises.
Price: $9.99
Number of Ruffviews: 4,409
Pawsative Ruffview: "We rescued a sweet boy from a shelter this week, he doesn't seem to have ever been in a home or had any toy ever….When we gave this to him today and reinforced that this was his a few times, he quickly started carrying it with him everywhere he went in the house. Cutest was when he carried it upstairs (which also are a new thing that scare him) to go to bed tonight then found him cuddling with it sleeping."
#6 Ethical Skinneeez Stuffingless Dog Toy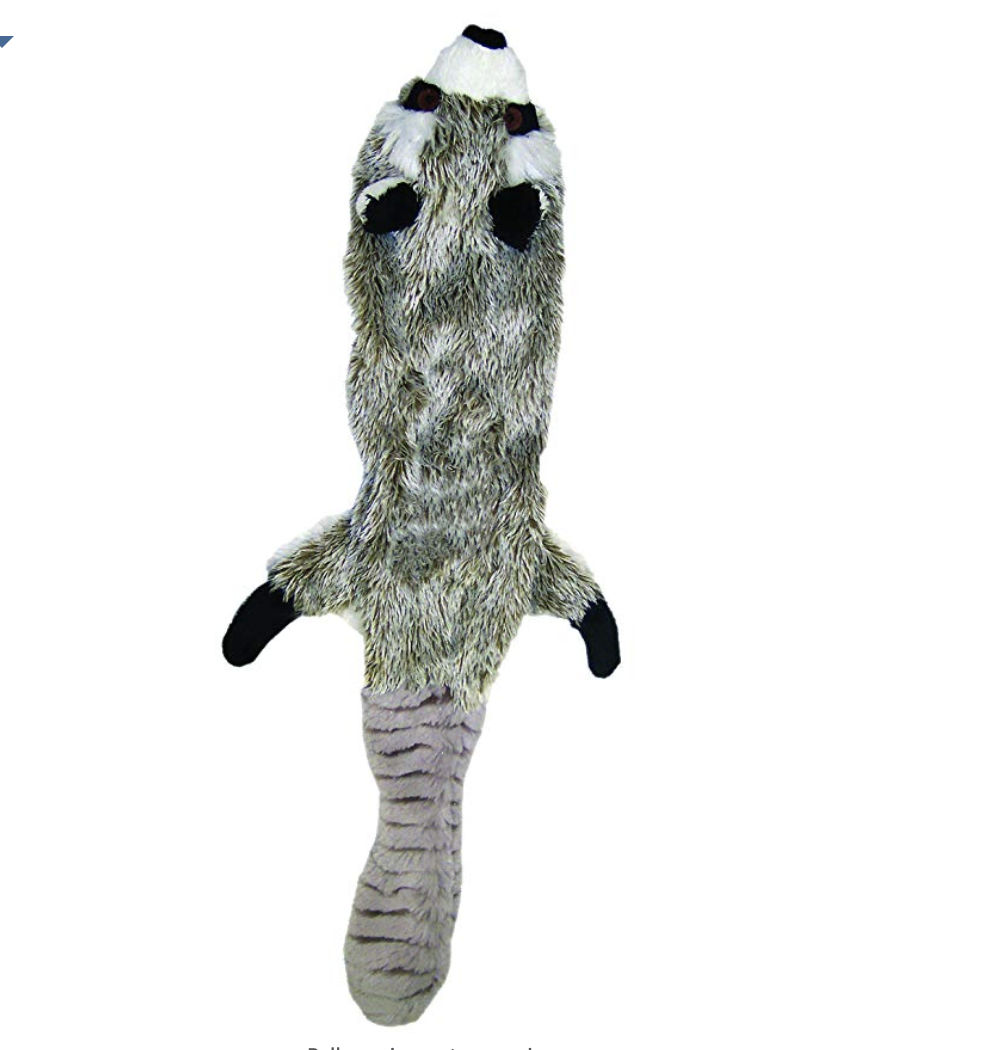 Made out of soft and durable plush, this toy doesn't have any stuffing, so it won't be a hassle to clean up. The irresistible crinkly crunch sound makes it tough for any dog to leave behind. If raccoons freak you out, no worries. It also comes in other animal variations.
Price: $4.55
Number of Ruffviews: 3,960
Pawsative Ruffview: "My dogs love this toy and its more durable than I expected. My boys are big dogs (basset is 65 lbs and the mastiff is just a puppy but over 150 lbs in this pic) and they play tug of war with this and it has held up so far."
#7 KONG Interactive Fetch Toy with Handle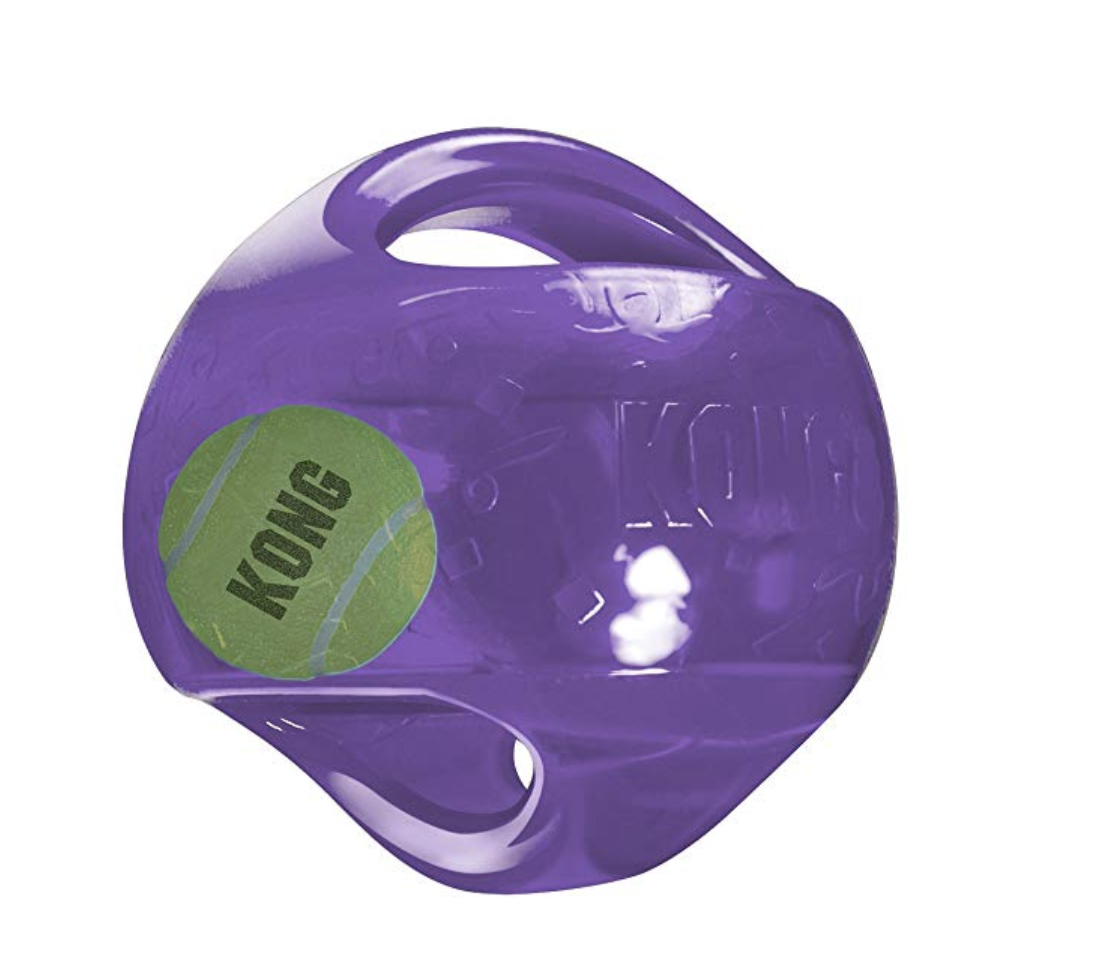 This toy is basically a ball inside of a ball with a handle for easy pick up. As you would expect from KONG, the jumbler squeak toy is durable and long-lasting.
Price: $37.99
Number of Ruffviews: 3,770
Pawsative Ruffview: "Just got it today and he has played with it all night and has not punctured it at all. He actually got frustrated by this toy and started chewing a rawhide because he knew he couldn't destroy it! VERY impressed at how durable this toy is! My guy wore himself out trying to get to the ball inside! He seriously played with it for at least 6 hours straight and could not stop!"
#8 StarMark Bob-A-Lot Interactive Dog Toy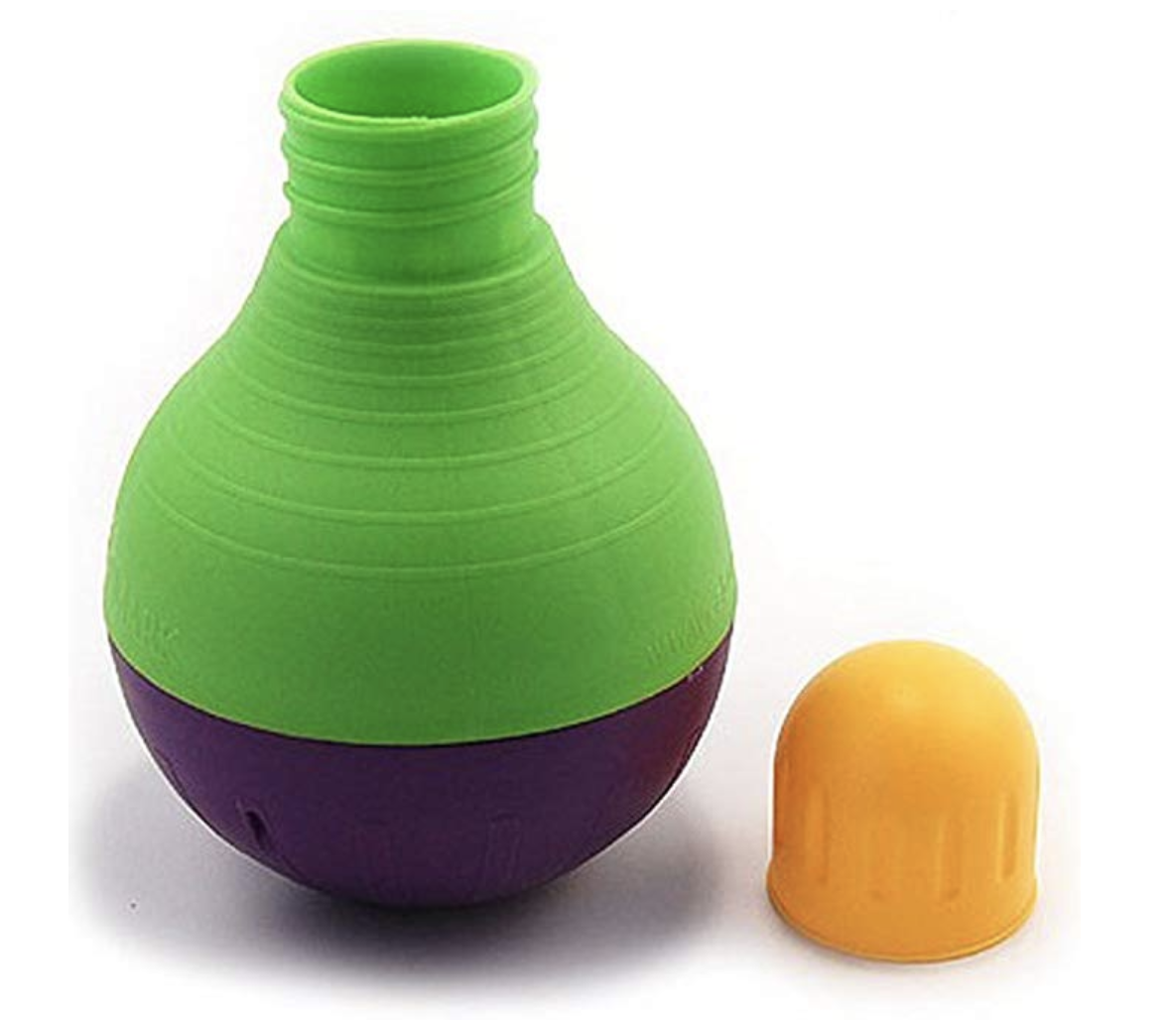 This toy looks a little strange, but once your dog's nose recognizes the treats hidden inside, he'll have a ball! Insert the treats into the toy and adust the opening to a level that's appropaite for your dog. Fill the top cavity with more treats and screw the cap on. Adjust the bottom opening to your desired difficulty level and watch as your pup bobs it around.
Price: $25.92
Number of Ruffviews: 3,432
Pawsative Ruffview: "My dog was having some issues with being left for more than a couple hours and our trainer suggested that we look into some interactive feeding solutions. I spent quite a bit of money on various ones, and this is by far her favorite. When I got it I really didn't think she would like it. But she took right to it. I like that I can change the size of the holes to make it easier or harder."
#9 Multipet Dog Plush Toy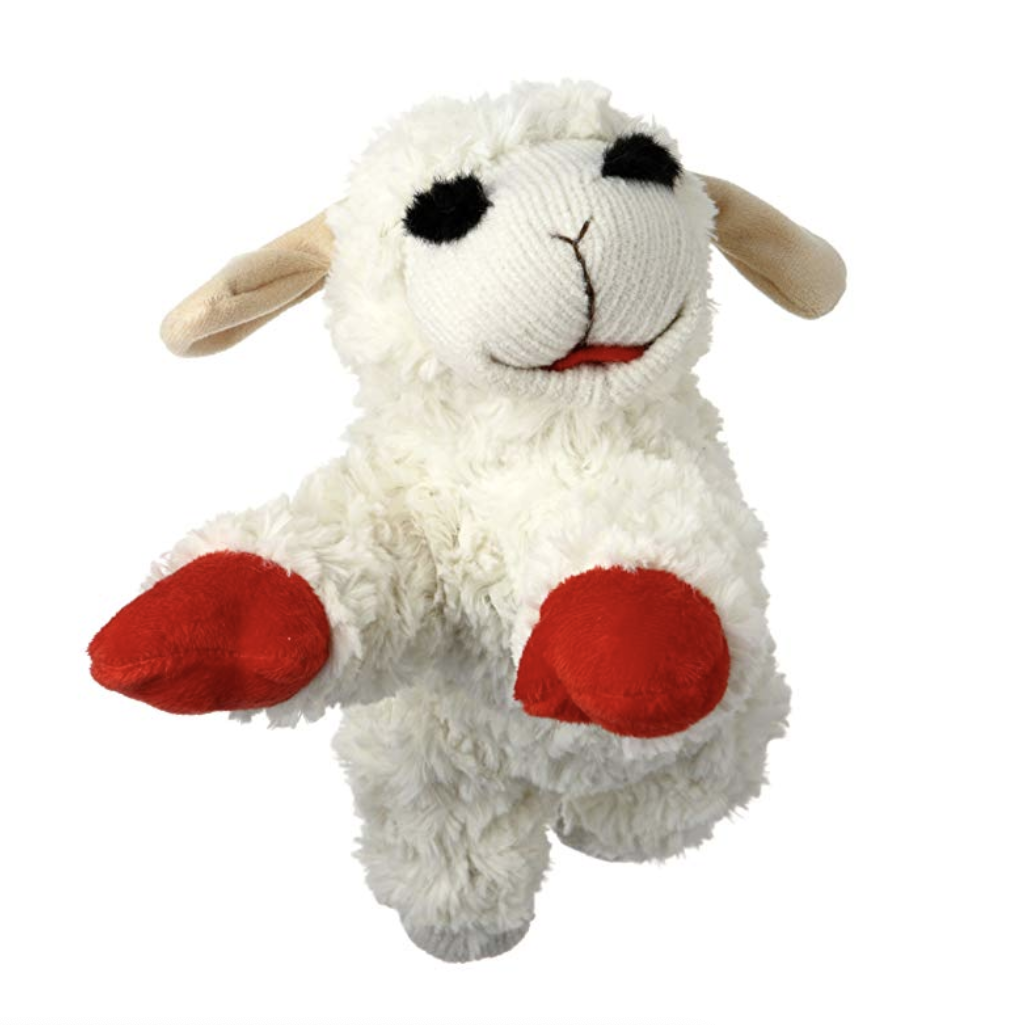 This super soft plush toy is perfect for your pup to cuddle and the squeaker makes for fun playtime. To be honest, this isn't the most durable toy, but for only 3 bucks, it's a great add-on if your dog loves to destroy plush toys.
Price: $3.19
Number of Ruffviews: 3,231
Pawsative Ruffview: "This is my dog's favorite toy. She plays with it, sleeps with it, and unfortunately, disembowels it. But continues to carry around the destuffed, desqueakered carcass of poor Lambchop. So every time I have an Amazon order, I add one of these on so Sunny can continue to have a fresh "lammie" toy."
#10 Zogoflex Hurley Durable Dog Toy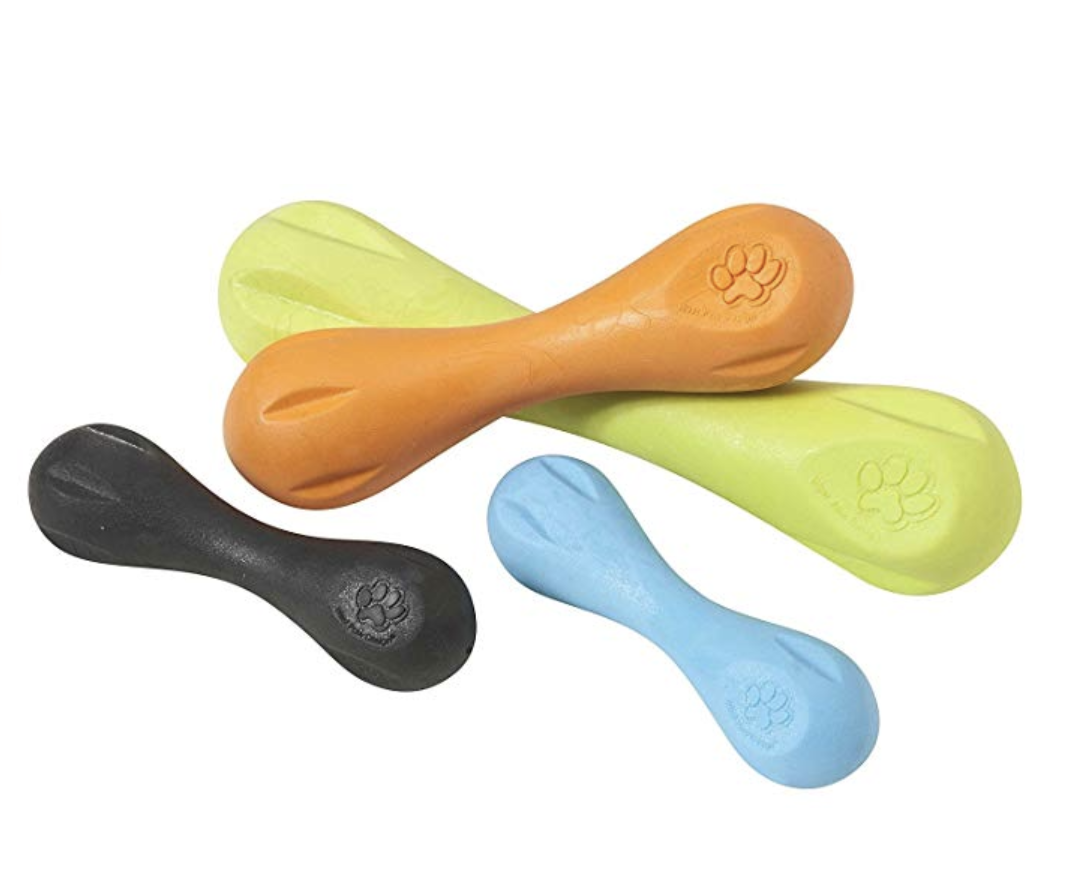 If your doggo has a strong bite, this safe rubber toy could be best indestructible toy for her. You can use it as a throw stick, a chew bone or a ball.
Price: $15.95
Number of Ruffviews: 2,289
Pawsative Ruffview: "After having this bone a month, my pitlab mix hasn't destroyed it! Actually, he adores it. It's the only toy he's allowed to have upstairs/in bed because it doesn't flake like other chew toys. It also is bouncy enough that we play fetch with it. During his down time, he loves to chew it or just hold it between his paws."
#11 Woodland Friends Hide-and-Seek Toy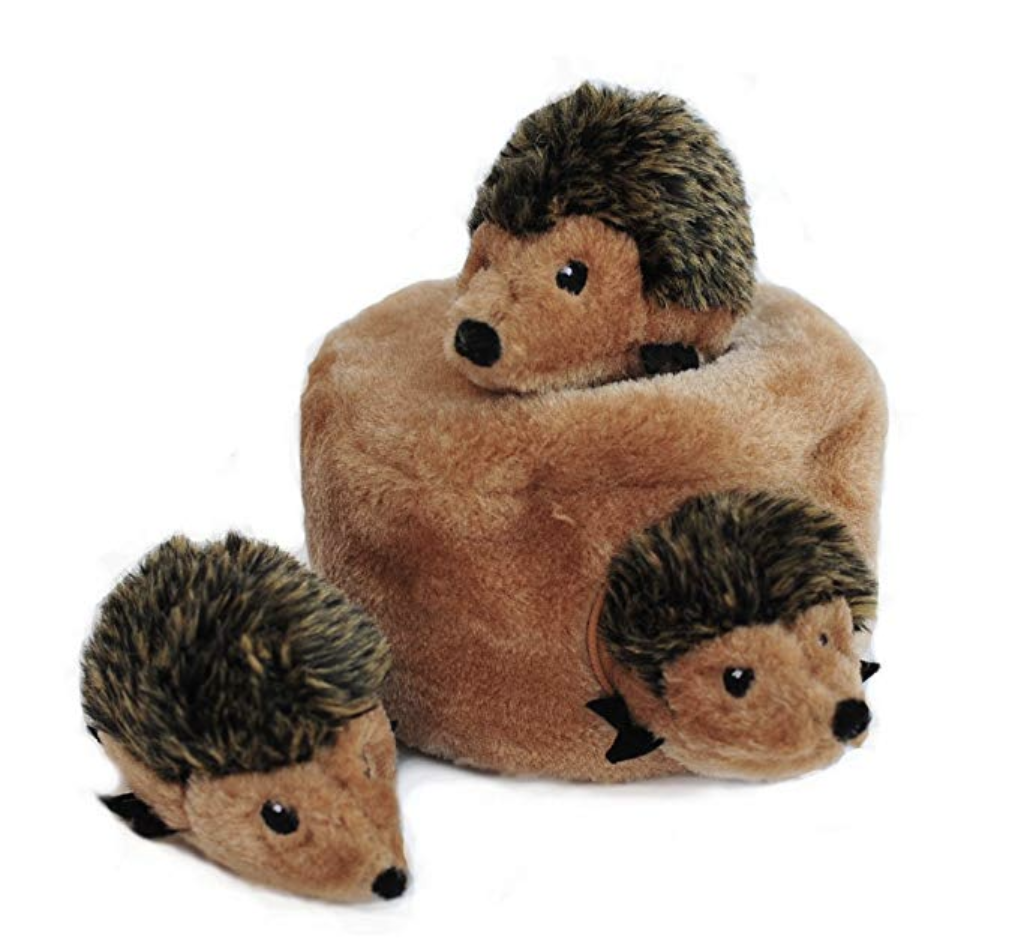 3 hedgehogs burrow in their home while your dog tries to find them and pull them out. When your dog has found them, plop them back inside for another fun hiding session. Also comes in other animal variations.
Price: $8.99
Number of Ruffviews: 2,738
Pawsative Ruffview: "My shepherd mix rescue LOVES this toy. Taking the chipmunks out and, yes, even putting them back in by herself so she can take them out again has become one of her favorite pastimes when I'm occupied and can't pay attention to her at the moment."
#12 Snuggle Puppy Behavioral Aid Toy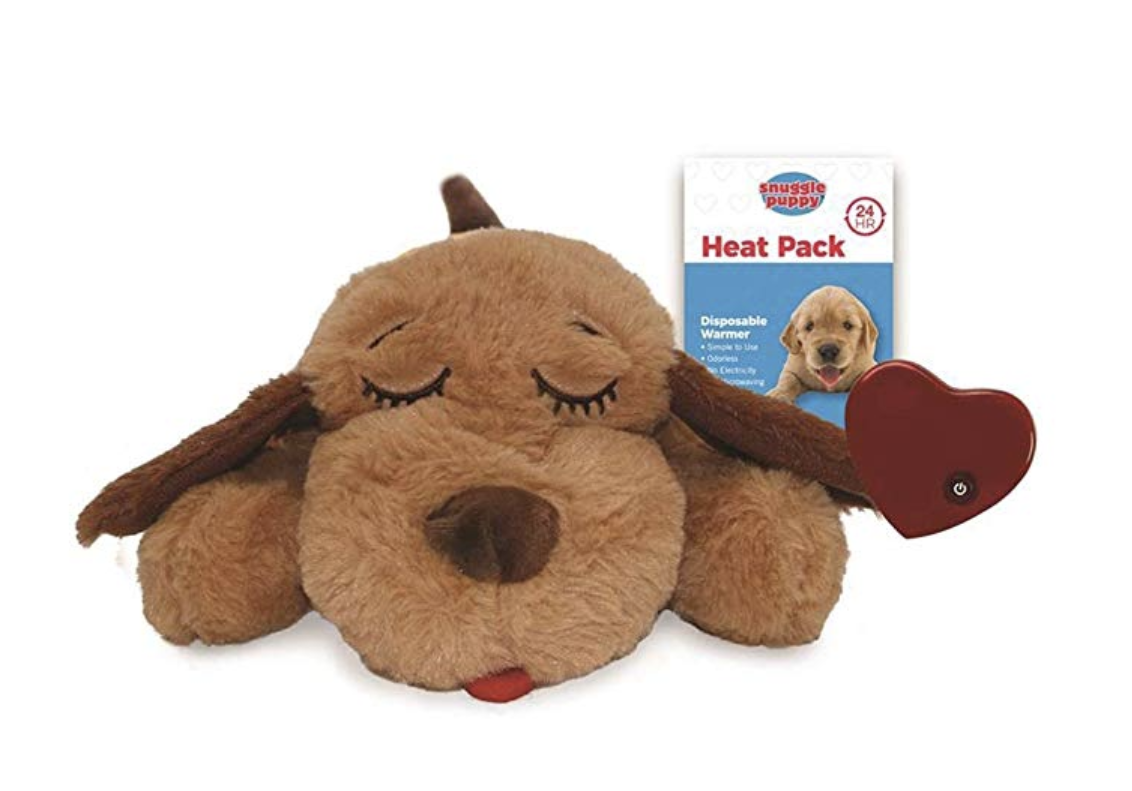 This isn't just a plush toy. It features sensations that mimic a pulsing heartbeat and comes with a battery-operated heating pad. These features combined can decrease your dog's anxiety by making him feel cuddled by another pack member.
Price: $39.95
Number of Ruffviews: 2,520
Pawsative Ruffview: "My pup was separated from her mother way too early and has crazy separation anxiety. I opened this as soon as I got it and she instantaneously passed out on top of it. Already know it was a good purchase."
#13 Dura Play Bacon Scented Dog Toy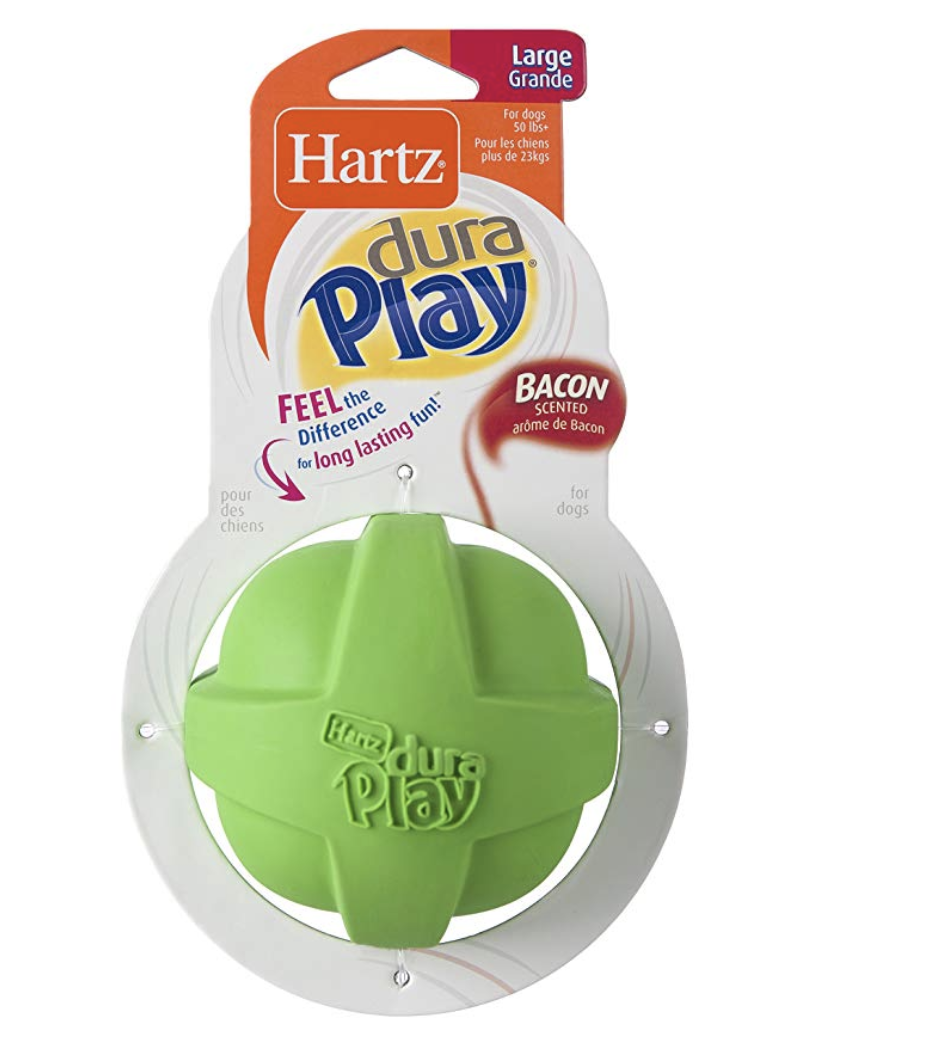 These durable balls are easy to throw, bounce and even float in water for swimming play. The durable natural latex and bacon scent could make it your canine's favorite.
Price: $3.63
Number of Ruffviews: 1,643
Pawsative Ruffview: "My dog is OBSESSED with this ball. I have a pit mix and she usually destroys any ball she comes in contact with, except this one. She plays with it by herself for hours a day. I think she might believe it's alive or something."
#14 ChuckIt! Flying Squirrel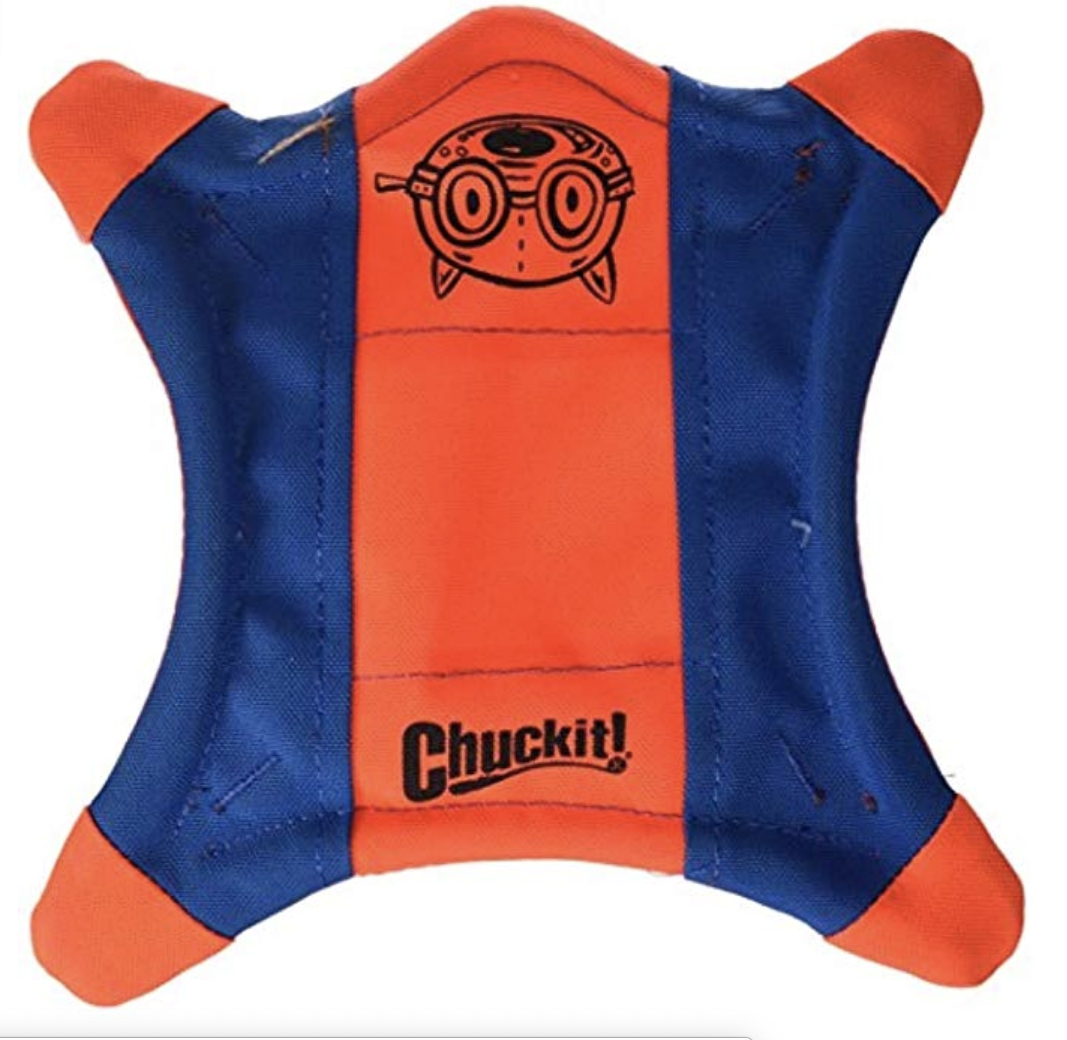 If your dog loves frisbee, try this one out! It floats in water and even glows in the dark for night play. The durable canvas fabric should last for many intense games.
Price: $8.37
Number of Ruffviews: 1,425
Pawsative Ruffview: "My dog (8 yr. old Border Collie) loves this toy! It's great to play as a frisbee either outdoors on a grassy field or around a pool. Flies well and soft to catch and release. Durable and dries quickly after washing or pool activity."