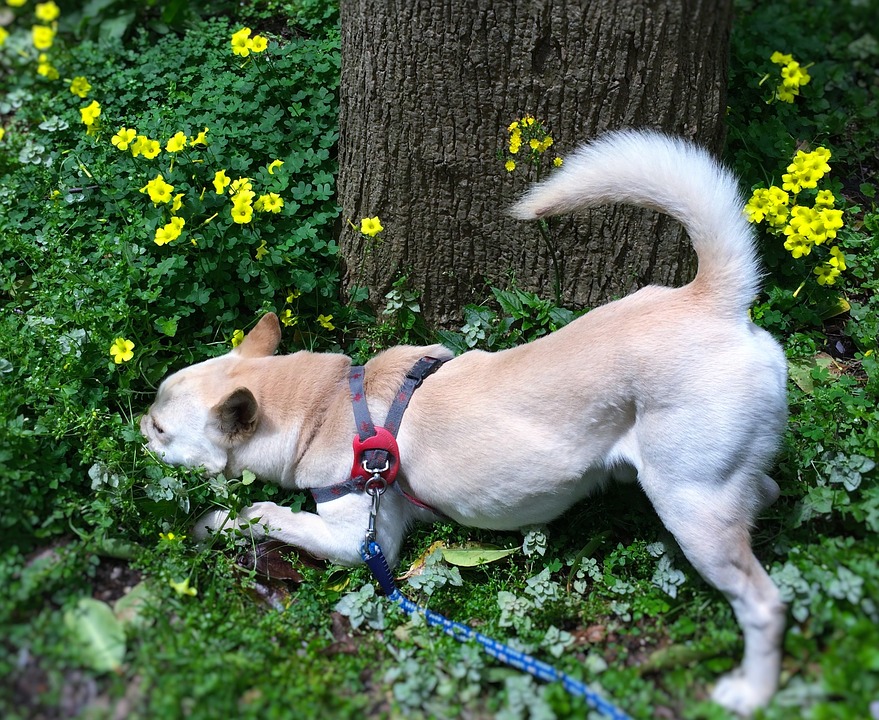 Pets can suffer from situational stomach irregularities just like their humans.
"The balance of our pet's digestive system can be upset by many different factors – such as diet changes, stress, and medication," says Jim Lowe, DVM, technical services veterinarian for Tomlyn pet health products.
Loss of appetite, vomiting, diarrhea, and constipation are just some of the signs owners see in pets with digestive issues. Introducing pre- and probiotics into your pet's diet may help ease these tummy troubles. "Prebiotics support the growth of beneficial bacteria, while probiotics directly supply 'good organisms' into the digestive tract to help establish a healthy gut environment for our pets," Dr. Lowe explains.
What can cause digestive problems in pets? Dr. Lowe summarizes some common situations:
New Surroundings: If you're welcoming a new pet into your family, young or old, your new fur baby may be nervous or anxious during his first few weeks. The stress of a new family dynamic can create digestive irregularities, such as diarrhea or loss of appetite. This can also occur when moving to a new home with your pet, as the change in his surroundings can cause tummy irritability.
Diet Changes: Sometimes switching your pet's food is necessary, such as helping them lose weight or ensuring that they eat more protein. But if the switch to new food is made too quickly, it can upset the balance of healthy bacteria in your pet's gut. In addition to giving your pet probiotics, Dr. Lowe suggests slowly introducing the new food into your pet's current diet over 2-3 weeks so his stomach has a chance to adjust.
Antibiotics: In the event that your pet is prescribed antibiotics to help recover from an infection, it's not uncommon for him to develop an upset stomach with indicators, such as vomiting and diarrhea. This can also make it difficult for your pet to complete the antibiotic treatment. "Adding probiotics to your pet's daily diet while he's taking antibiotics, not just after he finishes his supply, may help since you'll be adding back the good organisms the gastrointestinal tract needs," suggests Dr. Lowe.
Sneaky Snacks: Pets that are big fans of table scraps, or have the habit of getting into food they shouldn't while your back is turned, can develop digestive issues from not being able to process human food correctly. This can sometimes turn into serious health issues of the digestive tract if it happens regularly. Refrain from giving your furry friend leftovers and keep loose food out of reach to prevent stomach irregularities from the start.
When pets develop digestive issues, many veterinarians now recommend giving them a probiotic, such as Tomlyn® Pre & Probiotic Water Soluble Powder for Dogs & Cats. With 8 billion colony forming units (CFUs) in the dog formula and 4 billion CFUs in the cat formula, Tomlyn's Pre & Probiotic supplements contain one of the highest concentrations of CFUs in probiotics available on the market today.
"Adding a digestive aid, such as Tomlyn Pre & Probiotic can be incredibly beneficial to your pet's digestive health during times of irregularity," says Dr. Lowe. "The flavorless powder mixes easily into your pet's water to ensure they get the support they need."