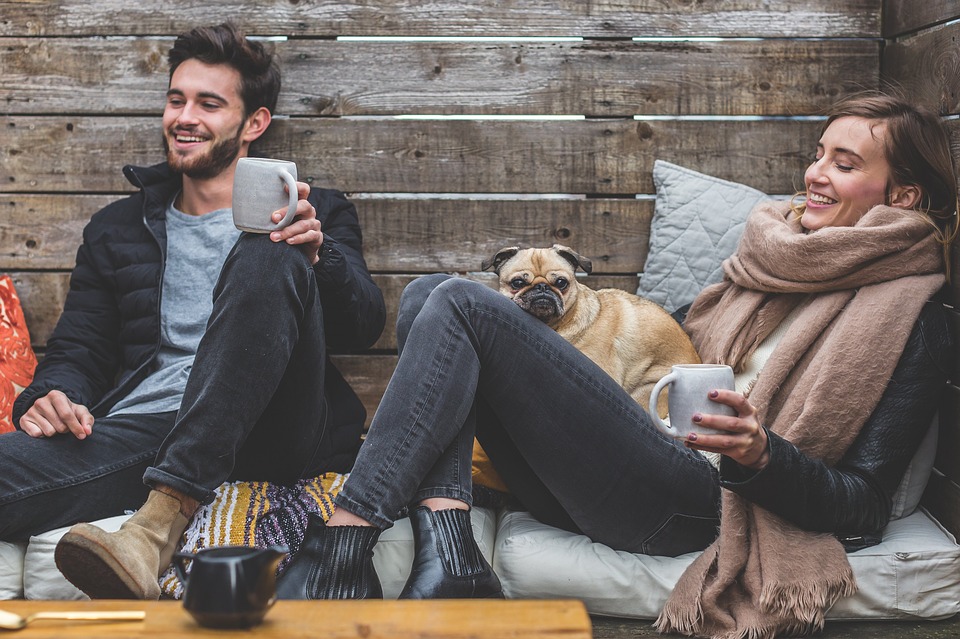 Research has shown that behavior issues are now one of the primary reasons dogs (and cats) are taken to the local shelter or the dog pound.
However, vets all around feel they do not get the opportunity to provide the best treatment.
If your dog could intervene in their K-9 lives, many health issues would never have the chance to show its true colors. Although the dogs "true colors" need a bit more time to evaluate, most dog owners can see red flags early.
Pet Stores as well as veterinarians have a place for puppy classes or know who does. That will indeed increase your stream of income if you are a vet. However, as the dog owner, all that changes is being the payee to your Vet.
Then you will see just how much these services cost. Especially if you and your little K9 can afford those services. Maybe they would even have an ultimate dog pool for your pup to help it settle down. Dip one foot it and feel for yourself if it is ok.
If you have yet to plan the next behavior sessions, it will not be long before attitudes change, and true colors shine. So, if you are a practicing vet, in this scenario, you win, the pup wins, and your clinic wins.
Puppy Socialization Classes: Do They Work?
Puppies really do have socialization classes when they begin to do "bad things." Bad things, meaning, tearing up furniture and anything made of wood. There are times when a dog retaliates and will tear things up that belong to the human.
Dogs can pout, whine, scratch, chew on things, and fight with the other animals in the house. If you have a dog that is prone to bad habits, you need to address this matter with your Vet. The following are reasons why Puppy Socialization classes are vital.
Socialization is more than Social Media
No, It's Not Social Media
Whether you have dogs or cats, you bond with that animal and make it part of your family. Humans take pictures of themselves running and playing with their K-9 children and plaster them all over Facebook.
Creating a "wall" to display your lifetime journey is cute and all, but, it does not take long to become "one of those." That means you are young enough that people ooh and ahh over your pictures, maybe your graduation or something spectacular.
Alternatively, you just completed Med School and will now serve your time working at a hospital. This world creates many people and events to everything a person can ask to see and even more.
Then, you realize you are "one of those" people who love to read from everyone's page to see what they have become: that and the millions of baby pictures. Just because you are not living in the same area, there is all the family that wants to follow you so that they too can see that baby.
Those pictures of when your dog was just a pup, and together everyone watched you raise your one time puppy as it turned into a healthy, beautiful dog. Keep in mind. However, you can post pictures by the hundreds each day and it not do one thing to help your dog socialize.
*Writers Tip*
There is a primary socialization time that occurs, between three and five weeks of age. That is when the pups are learning just how it is and what it takes to be a dog: nothing fancy, just a dog.  This time is prime time as the pups are playful and eager to run and learn.  
There are Two Stages of Canine and Human Stages of Socialization. Moreover, these are Pups that are most likely to join in at a specific timeframe of being a baby pup. Here are perfect scenarios dog owners want to reveal.
If you plan to board your home, you need to meet the staff as well as the pet sitter at the facility you chose.
By allowing your dog to have time to sit and maybe visit with your dog, that will generally make the transition a much easier ordeal. Have "meet and greet" moments that will let your sitter know your dog and vice-versa.
Tell the sitter about any allergies, anxiety, dietary concerns and provide the Vet of your choice in case of an emergency, as well as any family or friends that are close.
If you are boarding, be sure to send things your dog will have with your scent on so they can sleep better. That is just one advantage of hiring a sitter so that your dogs are in their surrounding that they know they are safe. If your dog has a shirt it likes, that has your scent, that would help.
Because you will be away on a family trip, it will help to keep your pups in something warm and comfy with your scent to keep your dog settled.
Make Sure the Sitter Keeps Your Dog Busy Such as Going on Walks
That is probably the easiest, yet, most important task of hiring a sitter. While you are away, you want your pets to have the least amount of trauma as possible. That simple tip being tried-and-true is no doubt the easiest one to keep your dog happy.
Dogs are the one species that when you mention, "outside." they take off running to beat its owner. Walking is not the only fun activity you can share with your canine. You can go for a jog, play fetch or just relaxing together.
The more you keep a dog busy, the better the pup will be with its human. The first issue is dogs know when you are going somewhere. Therefore, preparing your pups for when you are away is working in your favor.
Before you start packing, play a lot with your dog and if possible have the sitter play with you and your dog to show the dog the sitter is safe and friendly. Hopefully, while you are gone, your dog will learn you never stay gone.
Once you teach the sitter your dog's favorite foods and favorite toys to play with, everything will work out perfectly.