When it comes to buying a gift for a "dog person", many people turn to run of the mill bones, chewy toys, and dog accessories.
DogFace offers a unique and out-of-the-box gift idea that is sure to bring a smile to the face of any dog lover.
DogFace is owned and operated by artist and dog lover Paulina Connolly, and her passion is creating pop art prints based on none other than canines.
Each of the prints she makes is created from scratch and is completely unique. No two customers have the same print! She often takes requests from clients who would like a pop art print made to resemble their own pup, and Connolly can work from photographs to work her magic.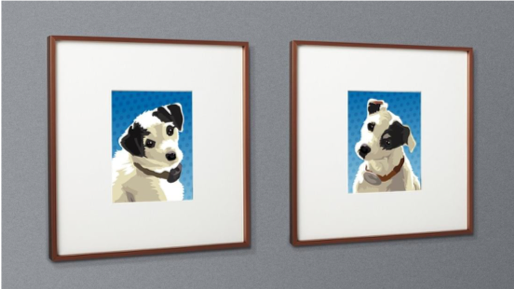 Ahead of the holiday season, Connolly is spreading the word about DogFace.
"It's just a fun way to brighten up any home or office. My clients love framing their DogFace pop art and hanging it up in their living rooms. It's special and it's unique. If you know someone who loves their dog, then DogFace might just be the best gift you can give them this holiday season," said Connolly.
DogFace offers three packages for clients to choose from; 8×10", 16×20", and 24×36". Each custom made pop art portrait is designed with a single pup within the print and fits any standard frame that goes along with the according measurements.
When clients place their orders now, or even in the coming month, they'll have plenty of time to receive their DogFace pop art. From start to finish, orders are ready to ship in just one week.
Requesting a DogFace pop art print is easy and can be done entirely online at https://www.dogfaceinc.com.