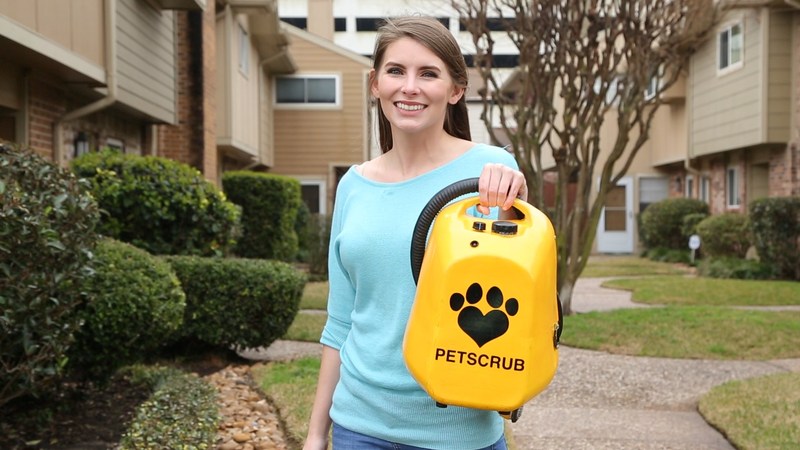 It could be the best pet invention since the flea collar.
A Houston-based startup has launched a Kickstarter campaign to bring to market the world's first two-in-one de-shedding and shampooing tool for pets. This self-contained device called "PetScrub" combines a gentle brush to remove and vacuum up loose hair, while simultaneously shampooing and conditioning the pet with an atomized water solution which leaves the animal almost completely dry afterwards.
No more hassle of washtubs, brushes, buckets, shampoo bottles and dank towels – and especially no more struggling to get Fido into the water – instead, the pet sits comfortably, just the same as regular brushing.
With PetScrub, the entire process of washing a dog takes less than 10 minutes. It also comes with multiple brush adapters for any size dog.
For more information, visit: Petscrub.com/press