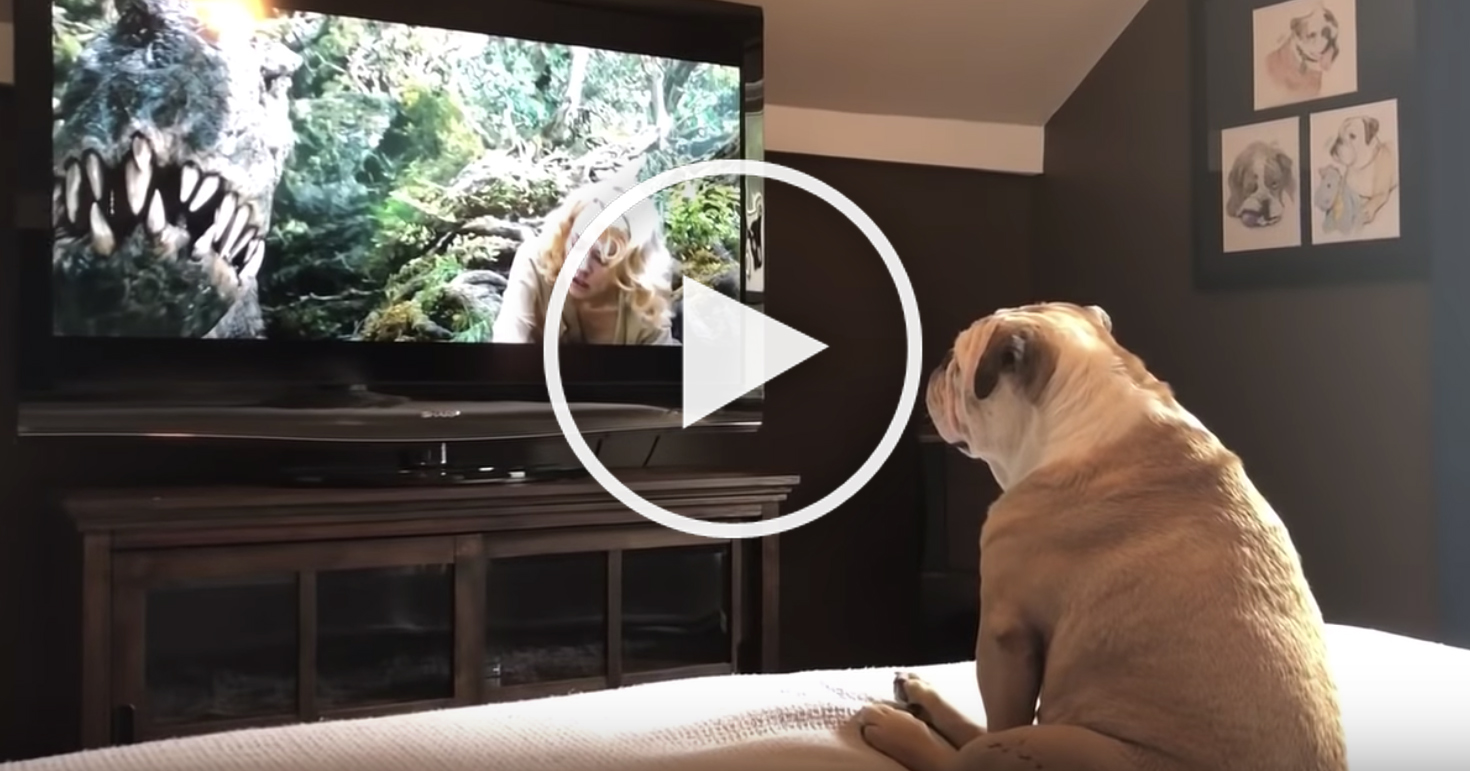 King Kong isn't just a movie for this pup.
He gets seriously stressed when the actress falls to deep depths and King Kong himself is attacked.
The cute bulldog stands up on the bed and starts barking, presumably asking for help.
We hope somebody gave this canine a nice, soothing pat afterward.
Watch the adorable video for yourself below.