TikTok gives people a lot of idiotic ideas but not the canine content is worth watching.
The viral dog painting challenge has dogs thanking the social media gods for an oppawtunity to eat peanut butter.
Your dog will gladly participate. And you'll love the outcome.
This DIY dog lick painting is so fun to make! And even more special to keep furever.
The best part is you'll only need a few things: a canvas, paint, Ziplock bag and peanut butter.
Here's how it works: You put paint splotches on a blank canvas. You put said canvas into a Ziplock bag. Your spread peanut butter on top of the bag and let your dog lick it off. As your dog licks the butter, the paint underneath it shifts.
What you're left with is a beautiful, one-of-a-kind abstract painting!
You can customize your painting as you wish. We'll show you how to make a simple white version, or a neon black one.
Keep reading to learn how to make a DIY dog lick abstract painting.
Steps to Make a DIY Dog Lick Abstract Painting
To get started, you'll want to protect your floor. The Ziplock bag should protect paint from leaking out. But in case it does, it's a good idea to have something on the floor in case. Lay out newspaper or an old sheet/t-towel. I was thankful I did this!
White/No Background: Decide the canvas design you want to make. If you want to fully cover the canvas in paint, keep it white.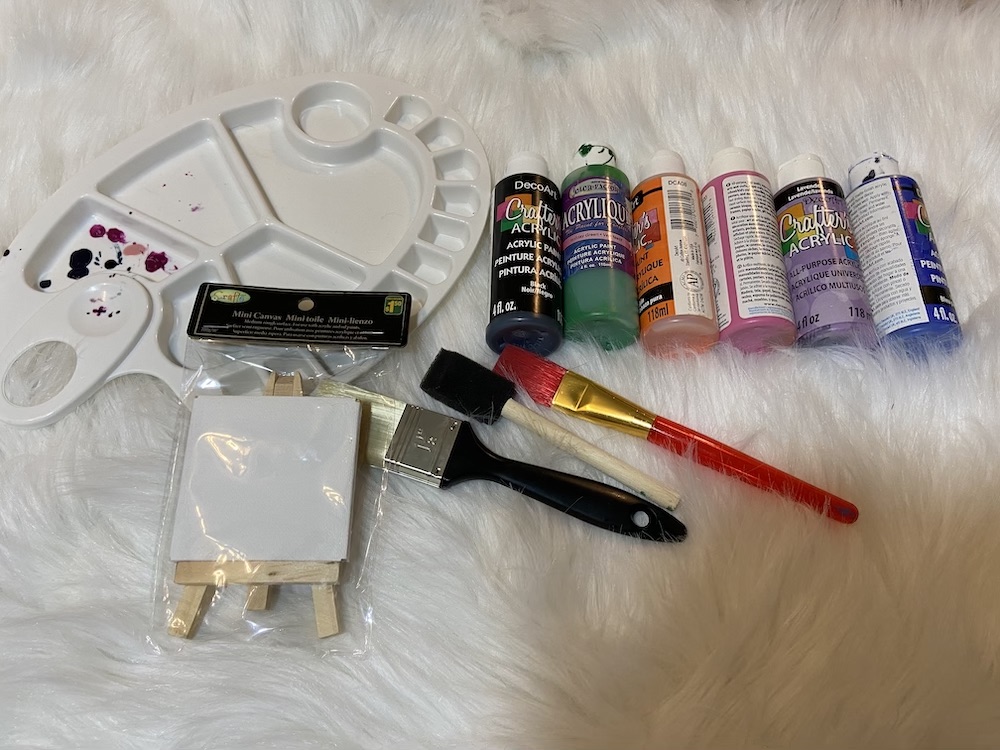 Black Background: Or, you can paint the background black for a different style. Let dry.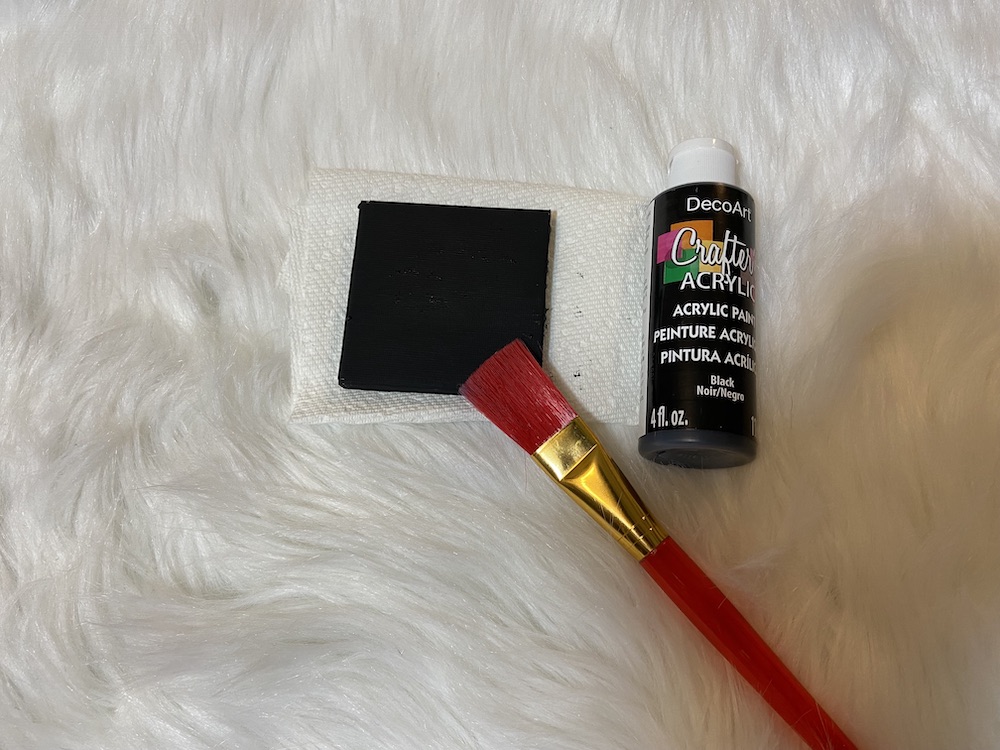 Paint Dots: Select a variety of paint colors. Squeeze the bottle onto the canvas to make a variety of different colored dots. How many dots you make is up to you! A lot of splotches means it will cover the entire canvas if your dog licks a lot. Fewer splotches means less color (great for bright colors on a black painted background canvas).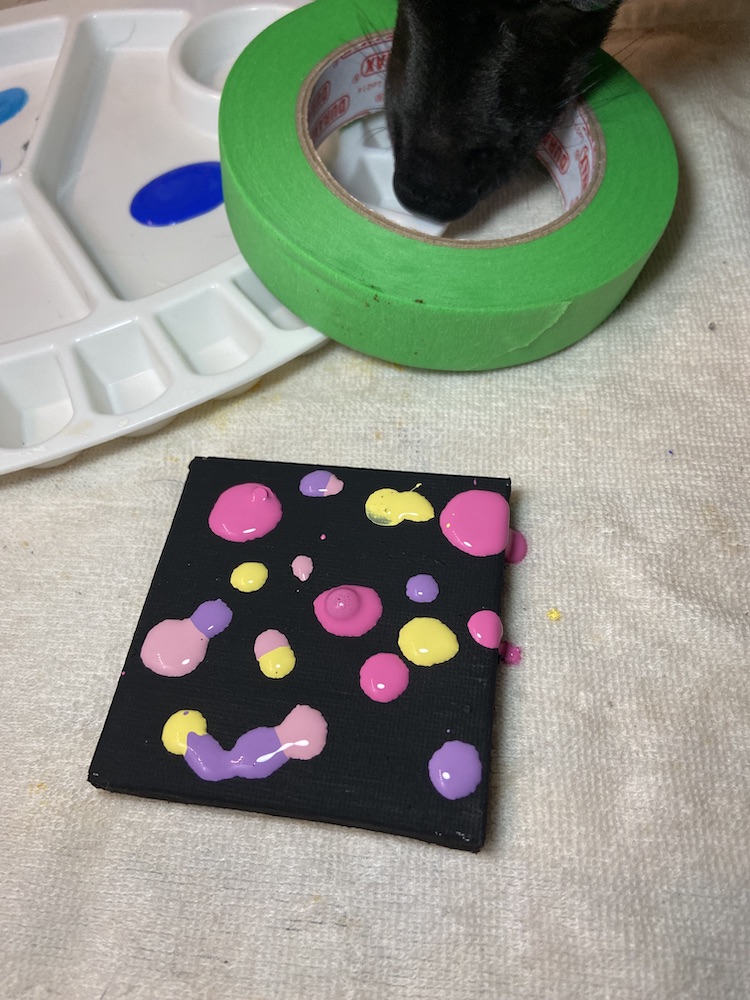 Place Into Bag: Carefully place the painting into your Ziplock bag. Try to place it into a corner so it's easy to tape in the next step.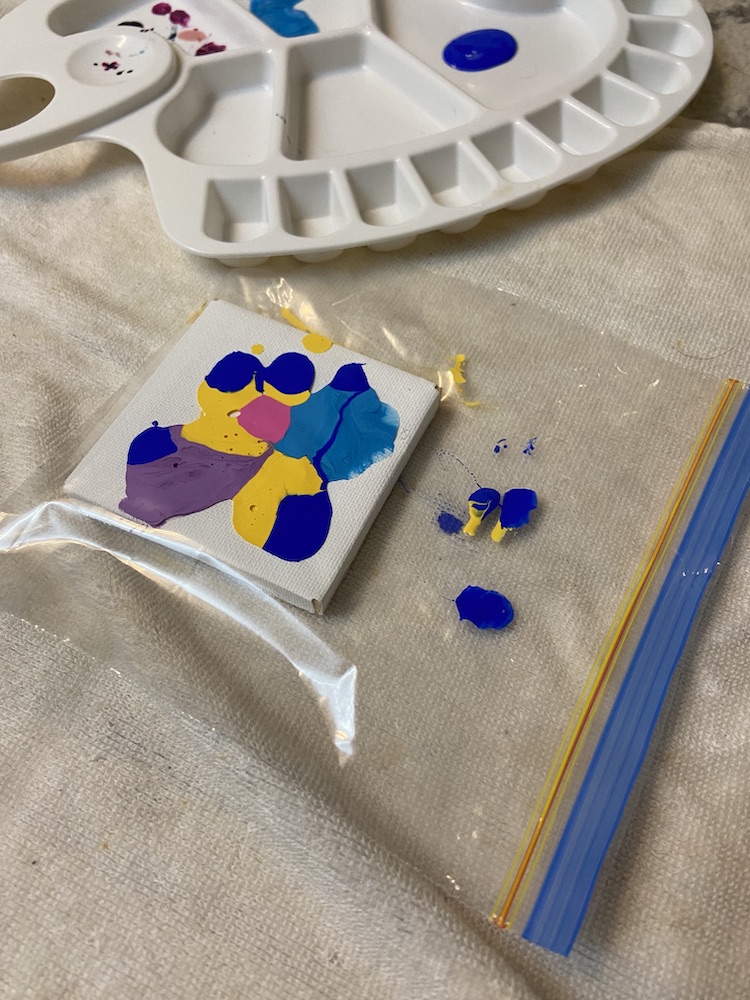 Tape Bag: If your bag is bigger than your canvas, tape the extra plastic on the back on the canvas. This restricts the licking area to the canvas only, making sure your dog actually moves around the paint beneath.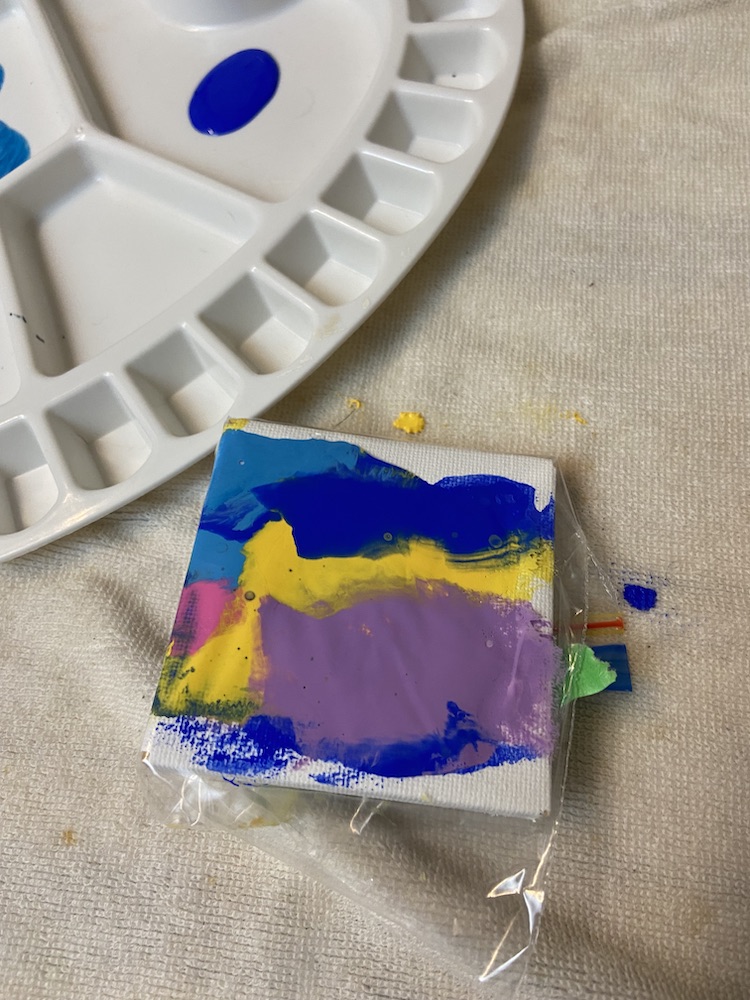 Peanut Butter: Spread any type of dog-safe nut butter on the Ziplock bag.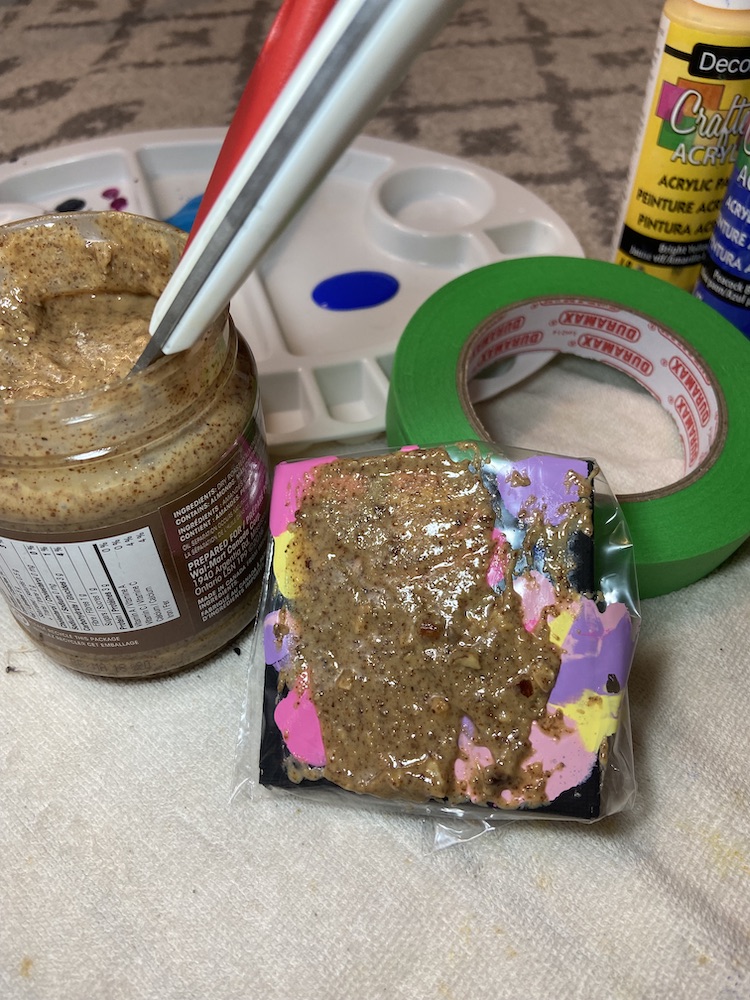 Lick: Your dog's favorite part! Have them lick the Ziplock bag, moving the paint underneath it. Let them continue until they're finished.
Display: Take out of the plastic bag and let dry. Proudly display and tell everyone your dog is pupasso ?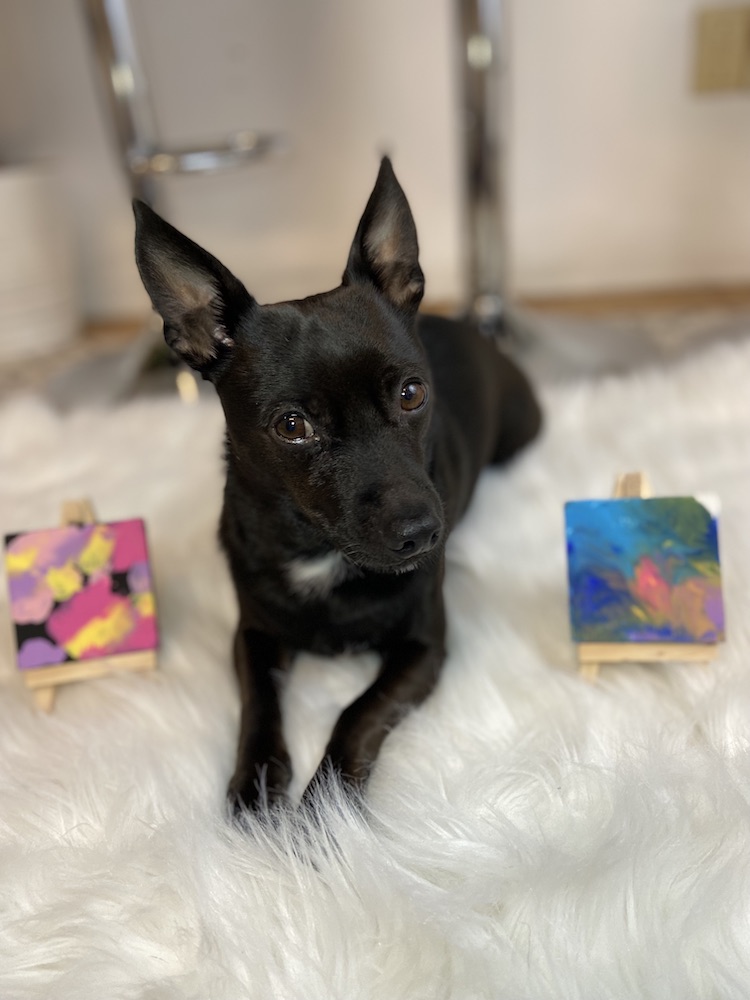 How to Make Dog Lick Abstract Painting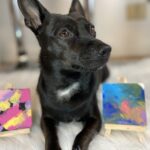 Print
DIY Dog Lick Abstract Painting
A fun creation to make and keep for a lifetime. From the viral dog TikTok challenge.
Materials
Paint

(various colors)

Canvas

(size of your choice)

Ziplock Bag

(big enough to fit the canvas inside)

Tape

Peanut Butter

Newspaper or an old sheet or t-towel

(to avoid accidental paint spillage onto floor)
Instructions
Prepare space with newspaper or an old sheet/t-towel on the floor

Optional: Paint background color if you want it to be seen

Squeeze different colored paint bottles to create dots on the canvas

Place canvas into Ziplock bag, preferably toward one side, so it's easy to tape

To restrict the "licking" area to the canvas only, tape the extra bag plastic on the back of the canvas.

Spread dog-safe nut butter onto the plastic bag.

Let your dog lick, moving the paint underneath.

Take out of the plastic bag and let dry.
DIY Dog Lick Abstracting Painting Video Tutorial
Watch how we made ours!
Hey! Did you make this? Show your dog's creation! Tag us @YoCanineCom