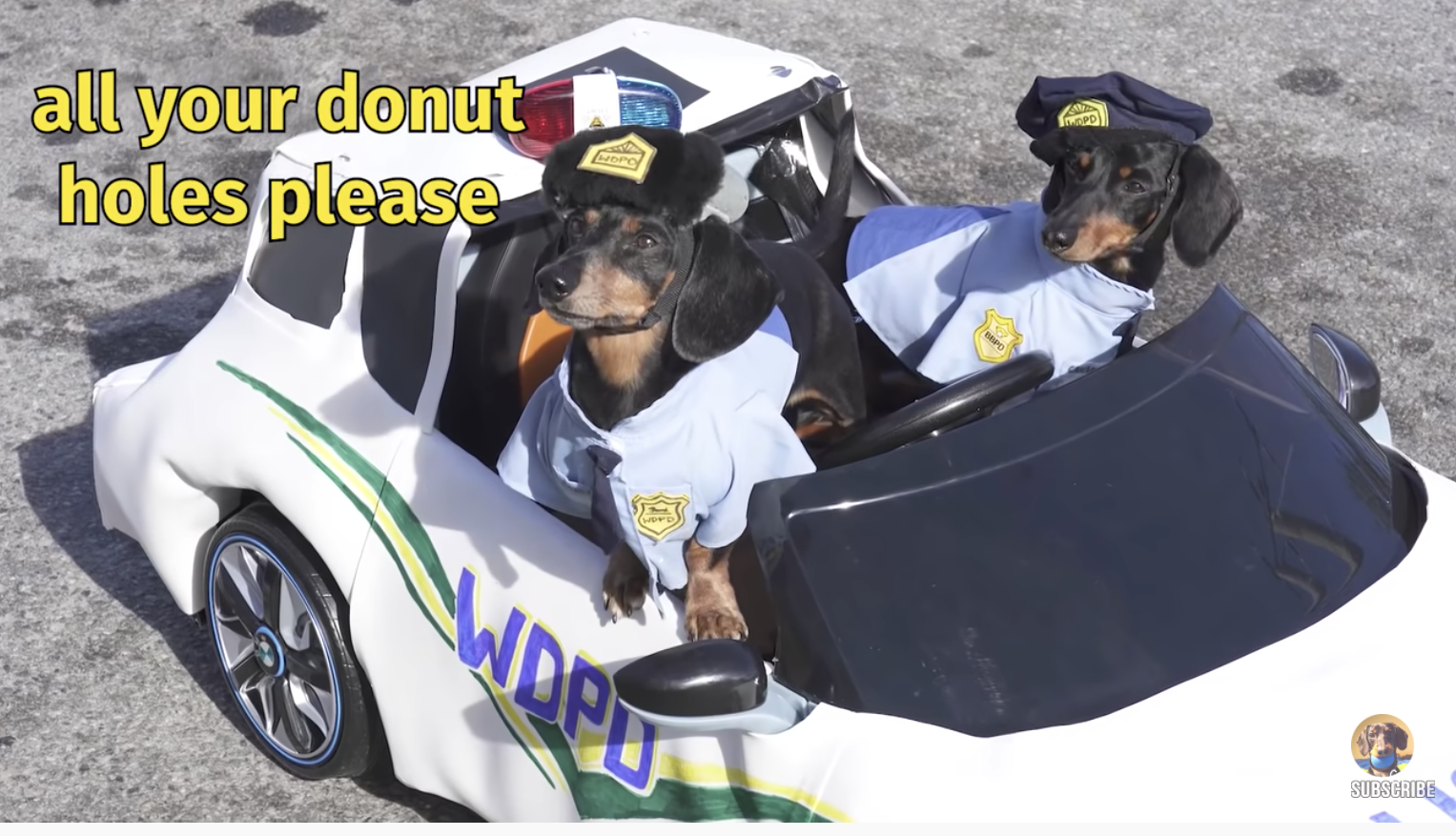 Have you noticed those illegal treat dealers on street corners lately?
The dog cops sure have! In fact, they went patrolling the other day and found the culprits.
Watch the pups get their assignment, cruise around, eat donuts and even go through a drive through in the cute dachshund video below.
P.S. You can also get the police dog costume on amazon.