Every dog needs some snuggling now and then. But sometimes they want it on their own schedule.
In the cute dog video below, a dog starts whining because his owner won't let him on the sofa.
After multiple rejections, he takes matters into his own hands and hops up anyways.
Must-Haves for Pit Bull Fur Parents
If you love pit bulls, check out these finds from Amazon.
Pit Bull Graphic T-Shirt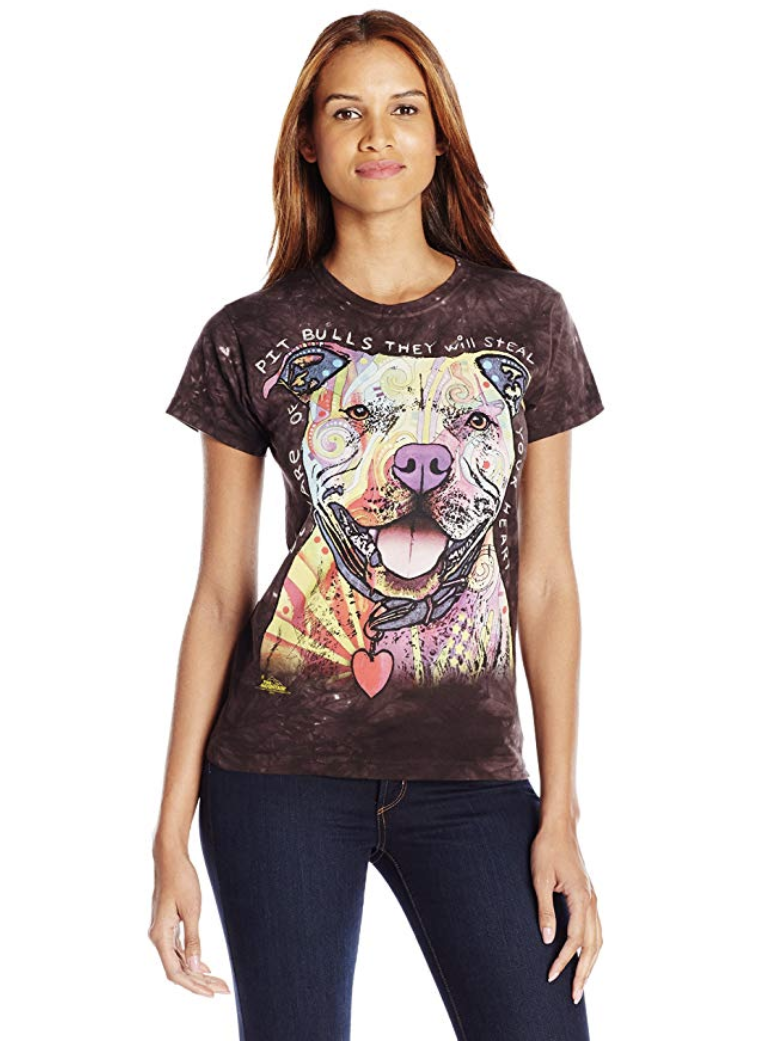 This is made from water-based ink and features a beautiful graphic illustration of a pitbull with the words "Pit Bulls they steal your heart." Unlike standard printed shirts, the brown tie-dye-type design continues onto the back.
Price: $18.70
Rating: 4.5/5 with 89 reviews
Pawsative Ruffview: "I am giving this a five paws (stars ) the shirt was a huge hit @ my house, my daughter loved it! The shirt is of soft texture, the colors are bright and vivid, the message heartwarming. The women's fit is very flattering, packaging was secure and delivery came early. I love this item and wear this proudly if u decide to purchase this item there will be great satisfaction. Pit Bulls are so misunderstood and societies ignorance towards them is disgusting they and many other "dangerous" breeds are not born killers , it is humans that turn them into that stereotype the true breed which should be feared are called "HUMANS ""
Pitbull Mama Hoodie Shirt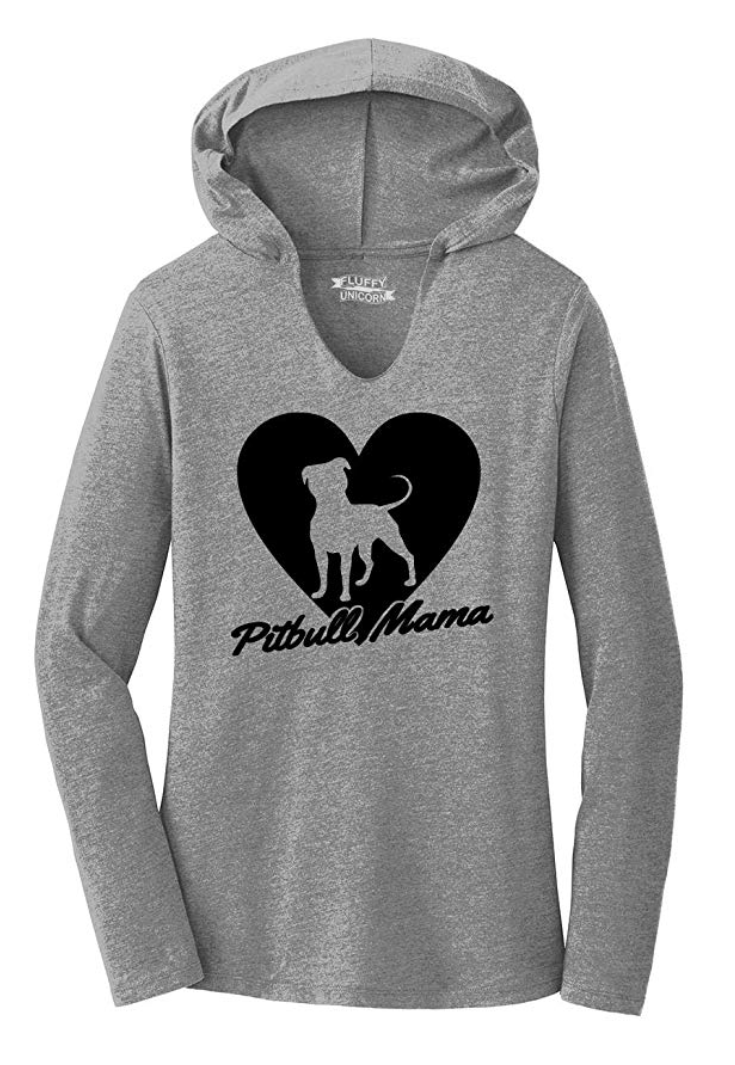 If your child is a pit bull, this one was made for you! It comes in grey, black, dark blue and hot pink.
Price: $12.99
Rating: 4.5/5 with 85 reviews
Pawsative Ruffview: "I'm absolutely in love with this shirt!! I am 5'6″ and weigh 105 pounds. I ordered the XS and it fits perfectly. The length in the body as well as the arms is great. The fabric is soft and light weight but not see-through. Great for cool days or evenings. I washed the shirt like I do everything before I wear it and hung it to dry. The design came out well. I will be buying more from this seller!! Very happy with my purchase!!"
Pitbull Wine Glass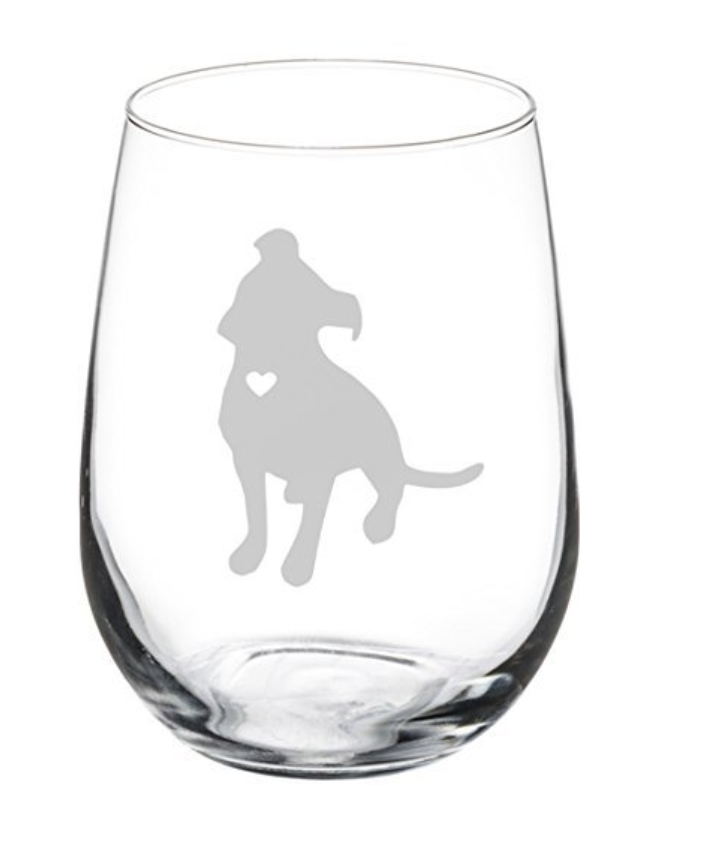 This stemless wine glass features the sillohette of a pitbull with a heart in the center of her neck. It comes in 3 different sizes (depending on your drinking habits, of course).
Price: $14.99
Rating: 5/5 with 21 reviews
Pawsative Ruffview: "I love this glass! Well made and beautiful. I love my sweet Pit. I found him on the street years ago and he is my beloved angel. This glass helps me express that. I assure you any Pit liver would love this as a gift."
Pitbull Statement Dangle Earrings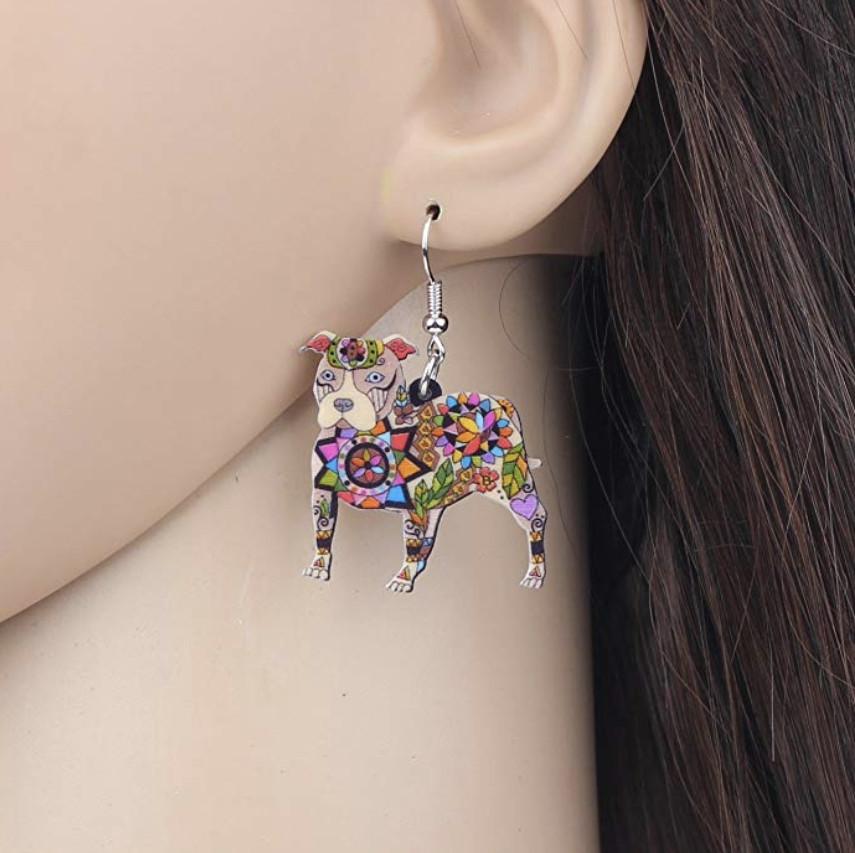 If you have a pitbull and a quirky personality, these funky designed earrings will compliment any outfit. Comes in a variety of tints.
Price: $5.19
Rating: 4.5/5 with 44 reviews
Pawsative Ruffview: "I got this as a gift for my good friend who owns two pitbulls and just loves them more than anything else. Not only were they cute and well packaged and great quality for the price, but you get a bonus pair as well! Cute little French Bull Dog earrings came with.
She LOVED them!"
W&W Lifetime Custom Ultra Strong 19MM 14K Gold Plated Slip Chain Dog Collar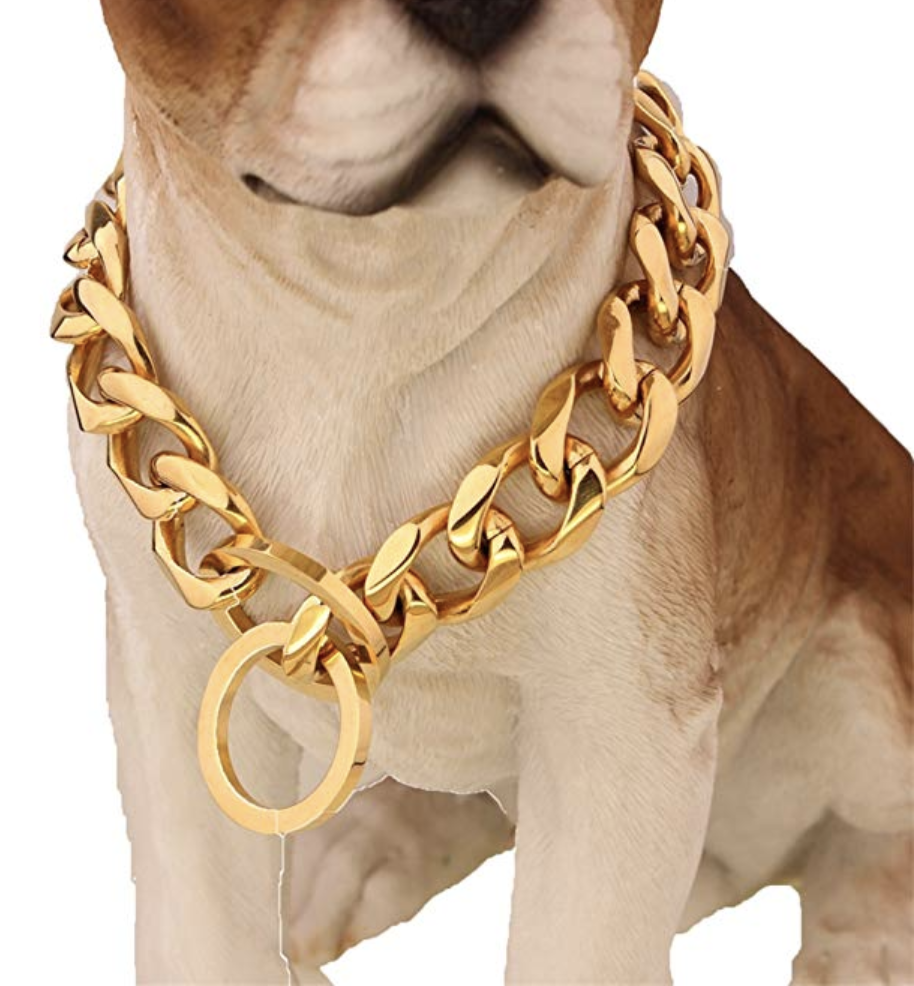 If you love a badass looking pitbull, this gold chain is sure to elevate her game. Ths one will never tarnish or rust, so you'll only need to buy one for life.
Price: $28.99
Rating: 4.5/5 with 76 reviews
Pawsative Ruffview: "Been using this for months on my pitbull and so far so good! No discoloration of the collar or her fur, no rusting, no chips in the metal. She wears it all day until she goes to bed at 11pm and it works great. No fur snagging either!"