"Dog owner" is a really weird phrase if you think about it.
They're your responsibility but you don't really own them. That's why some of us like to use the phrase "dog mama" instead.
Dog moms don't take their jobs lightly. They realize their four-legged kid has a pool of unconditional love and they try to give back in anyway they can. Endless cuddles, delicious treats, long walks and sloppy kisses—it's kind of a culture.
Here are 18 shirts we know you'll be able to relate to.
#1 Humans Make My Head Hurt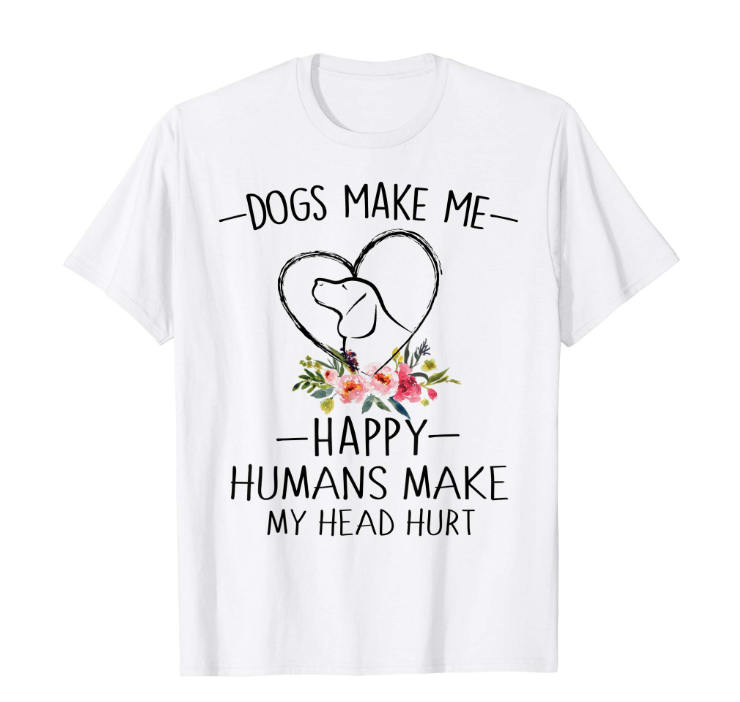 Who loves their canine more than anything but aren't so warm when it comes to humans? This is for you! Comes in 5 colors.
Price: $16.99
#2 I Like Some Humans Only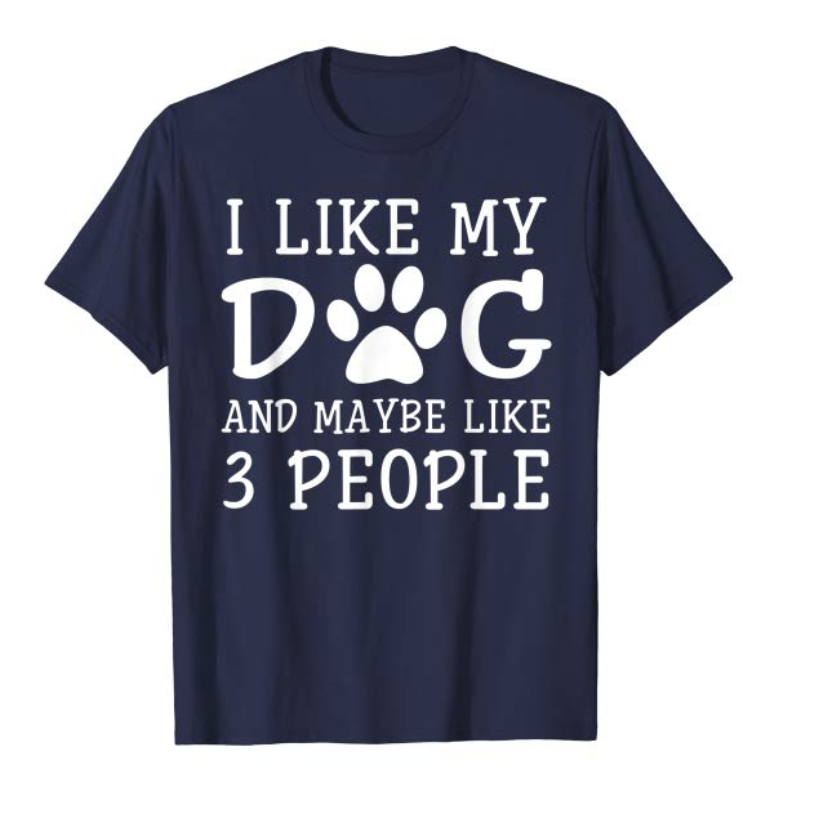 If you like humans just a tiny bit more than the shirt above, maybe this one is a better fit. Comes in 5 colors.
Price: $19.95
#3 Dog Mom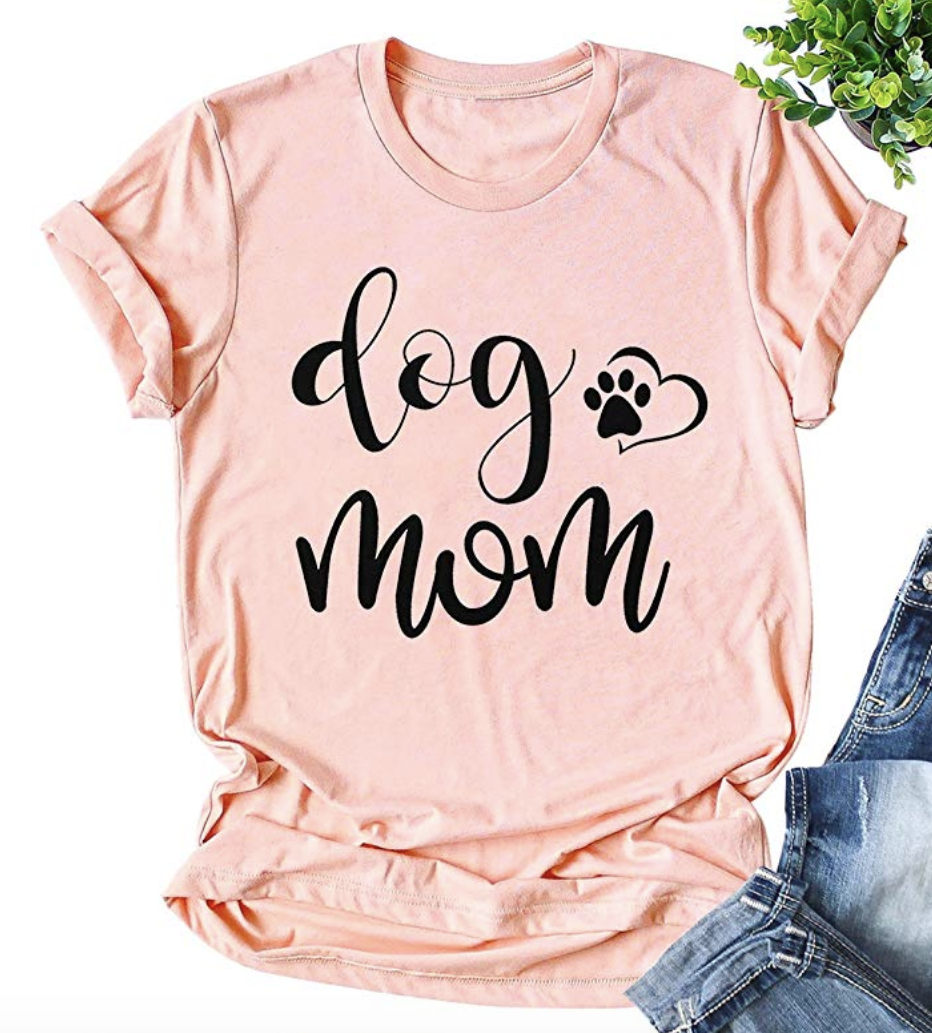 This simple shirt is a great addition to any dog mama's minimalistic closet. While it comes in other colors, we think light pink will look stylish with a cropped jean.
Price: $16.99
#4 Stay at Home Dog Mom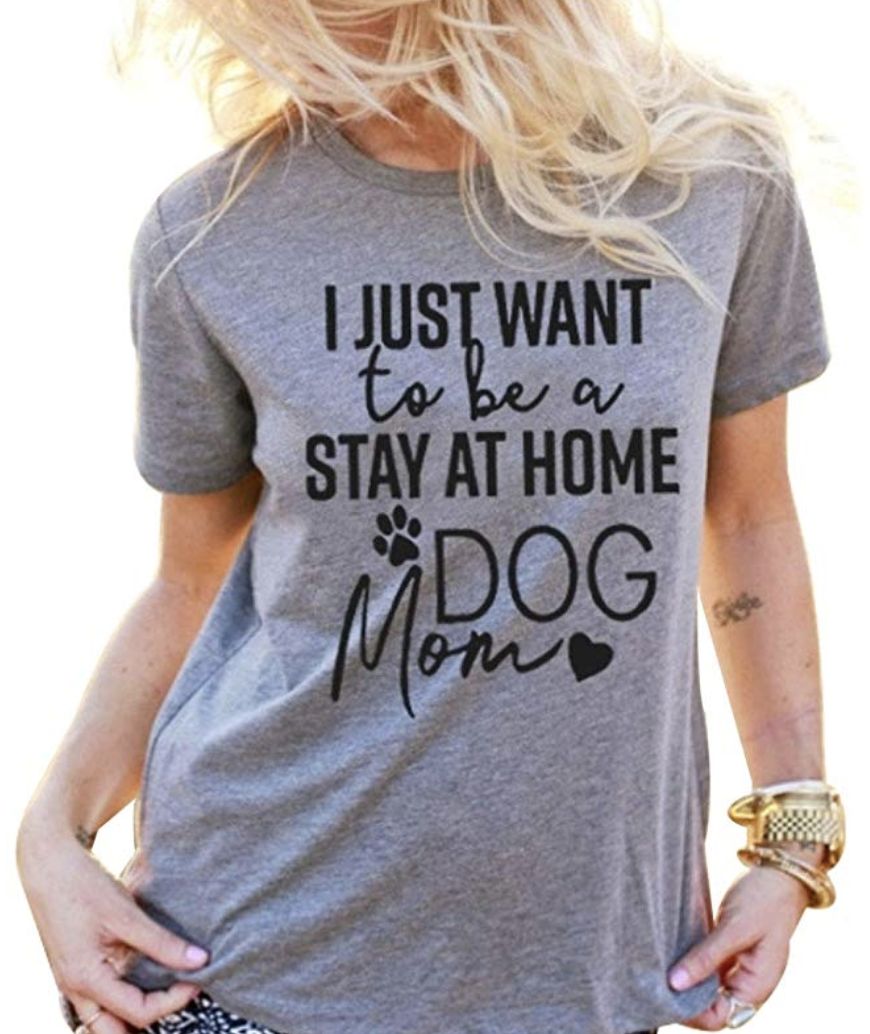 Ugh. Don't we all just want to be rich, stay at-home dog moms? I wanna go on pupternity leave!
Price: $16.99
#5 Doggo Distraction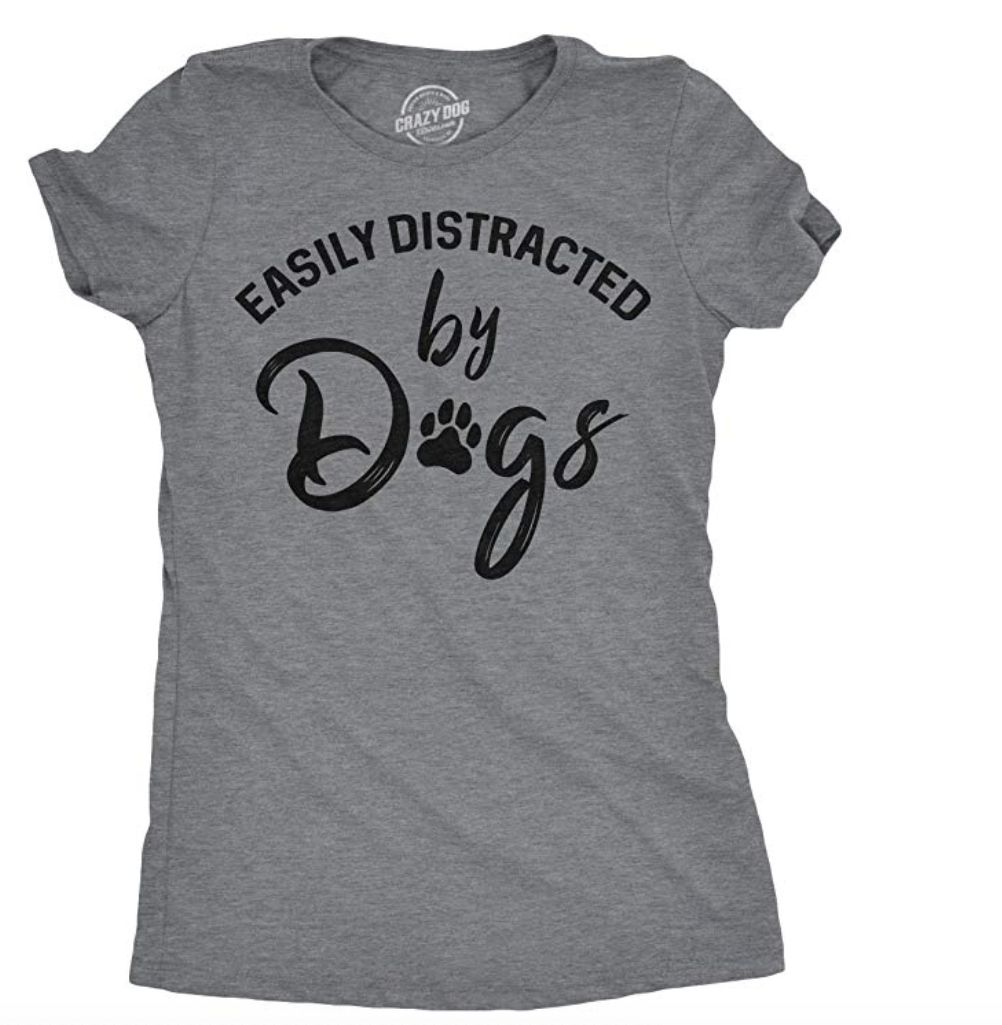 Sometimes it's hard to get things done when there's a pup around. Whether it's watching to make sure he doesn't tear up another shoe or just petting him because he's so damn cute, the distraction is real.
Price: $14.99
#6 Cold Shoulder Paw Prints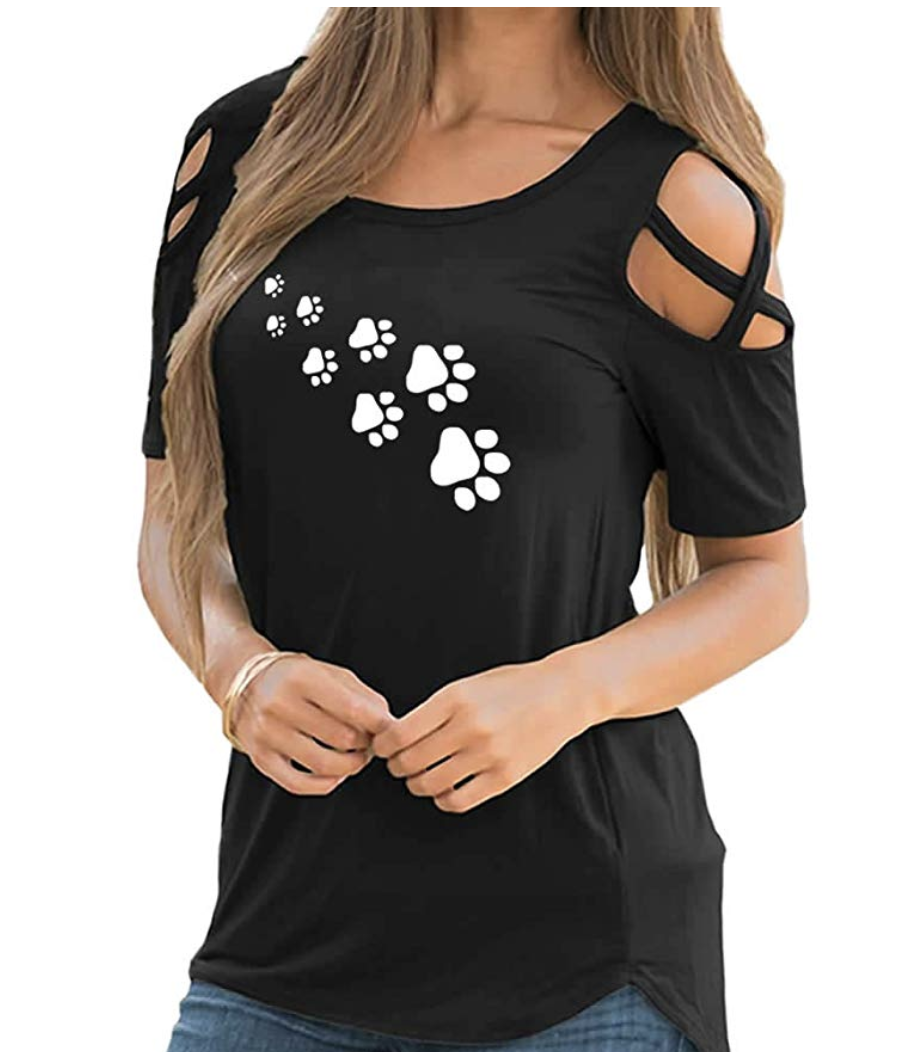 Not a t-shirt person? This styled up version is a little sexier with a fitted cut yet still gets to the point—you love dogs. Comes in 3 colors.
Price: $13.99
#7 Forgot to Have Children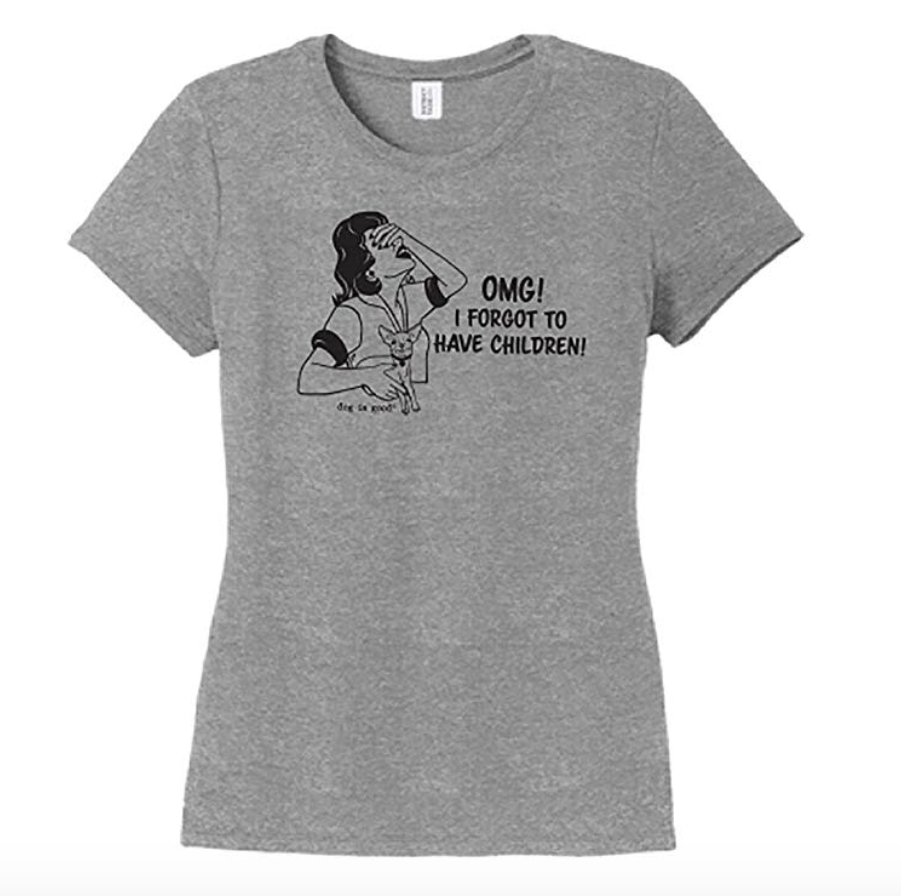 Are you married yet? When are you going to have kids? Do you even want kids. You do know your biological clock is running out, right? I'll stick to my four-legged kids, thanks. If you're tired of answering these questions at every family gathering, tell them to F off by wearing this shirt.
Price: $25.99
#8 Big Mutts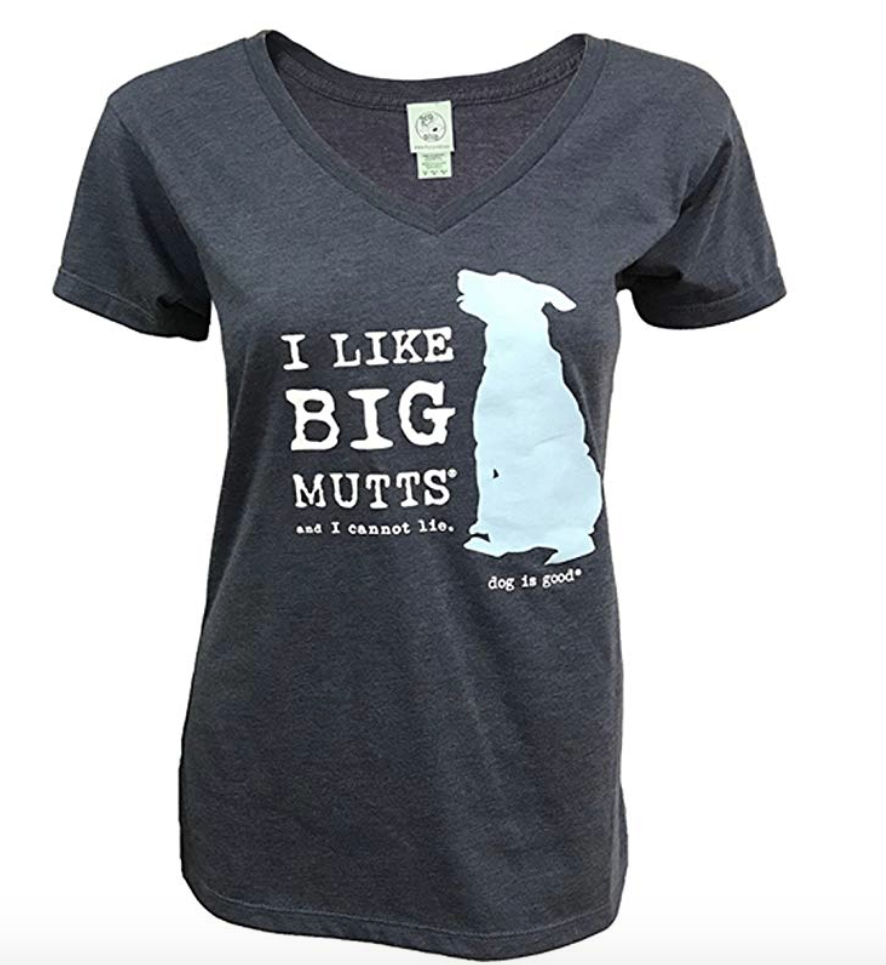 Move over Kardashians. The big butt trend is over. We're all moving onto big mutts. This slim cut is made for the woman in mind… whether you have a butt or not!
Price: $25.99
#9 Dog Questions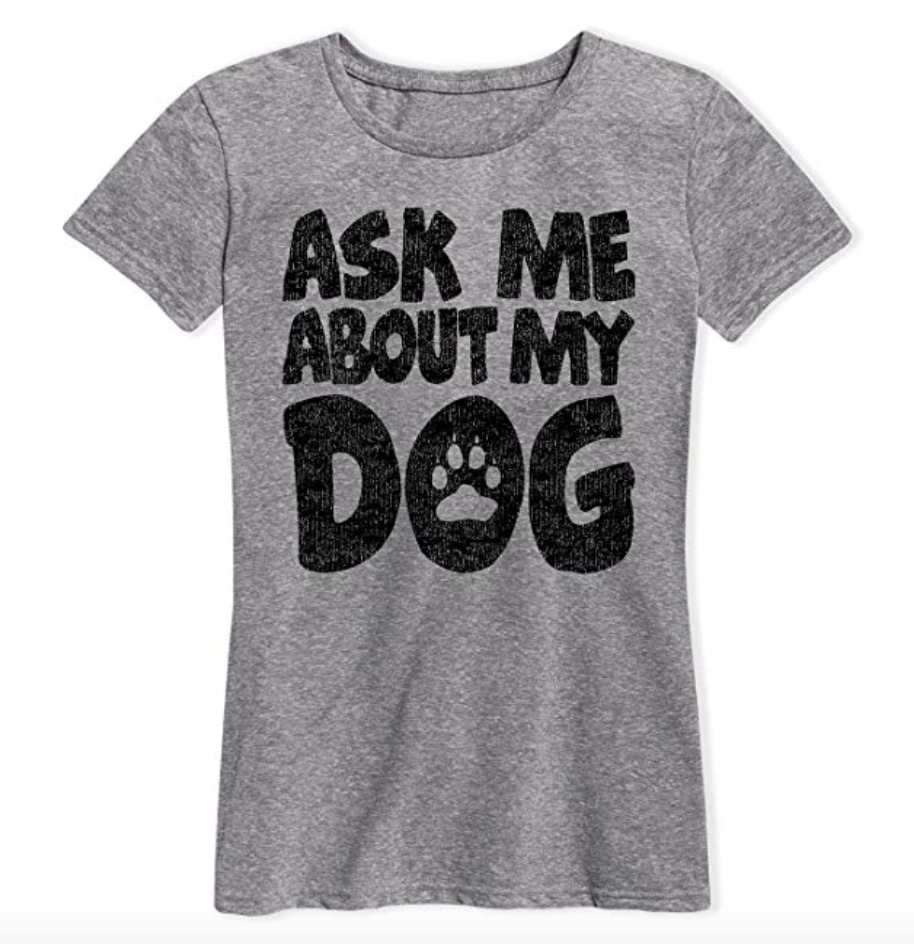 Wouldn't it be great if everyone replaced "how are you?" with "how's your dog doing?" "She's great, had a nice poop this morning but we're still working on the whole peeing outside thing." See, so much more to talk about!
Price: $19.99
#10 My Life Goals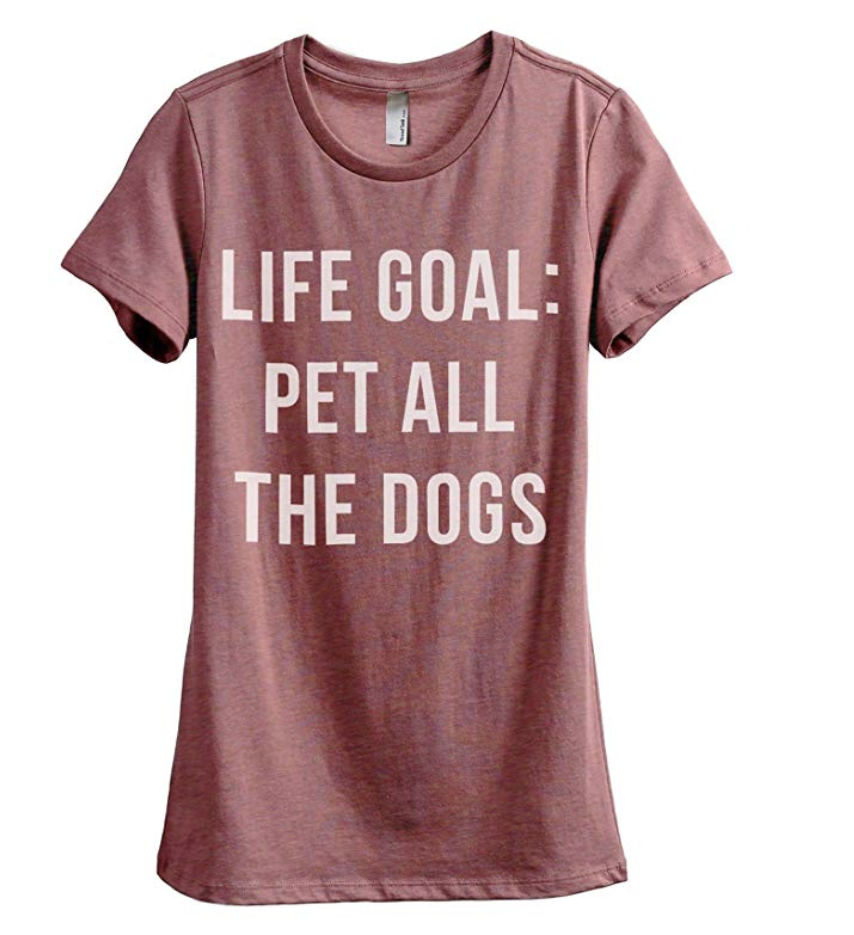 Know someone that wants to pet every dog they come across on the street? This shirt is just calling their name.
Price: $24.99
#11 My Dog Gets Me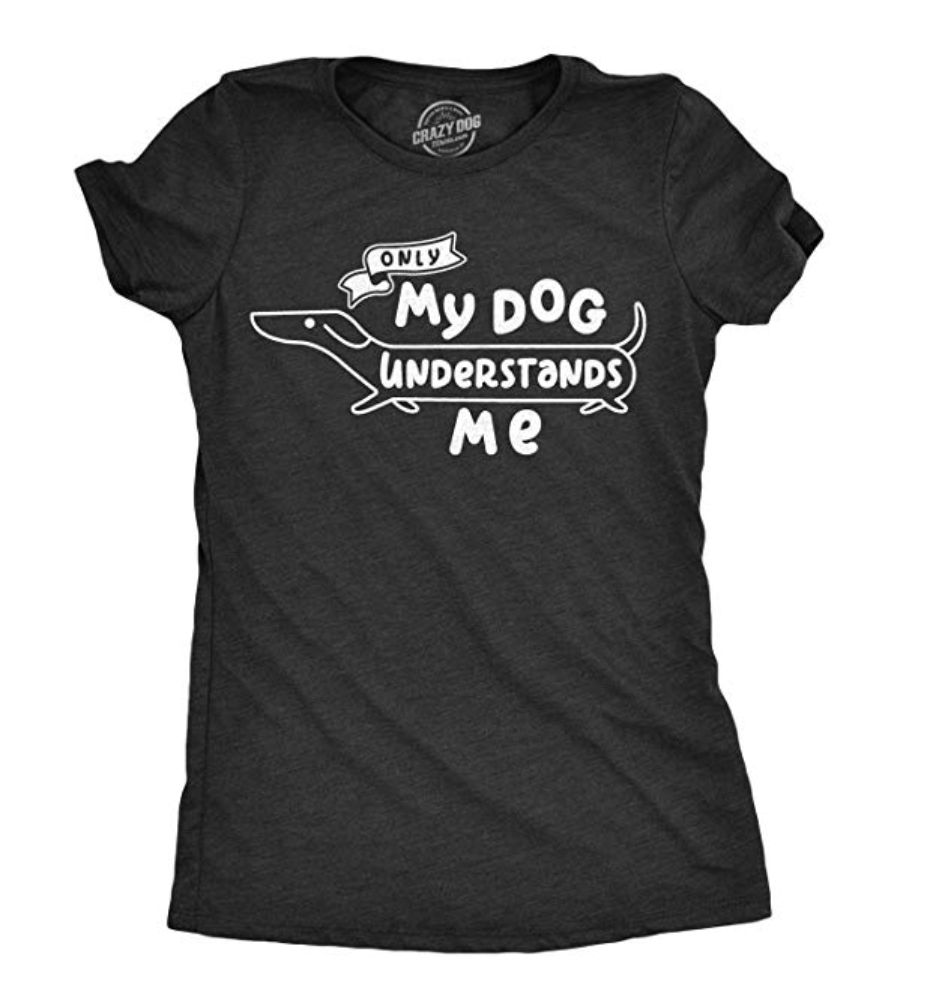 This is going to get a little heartfelt. Sometimes it feels like no one in the world gets you or understands what you're going through. But whenever you're feeling the depths of loneliness, you remember your four-legged pal sitting beside you and suddenly, the world is a little less dark.
Price: $16.99
#12 Paw Finger Print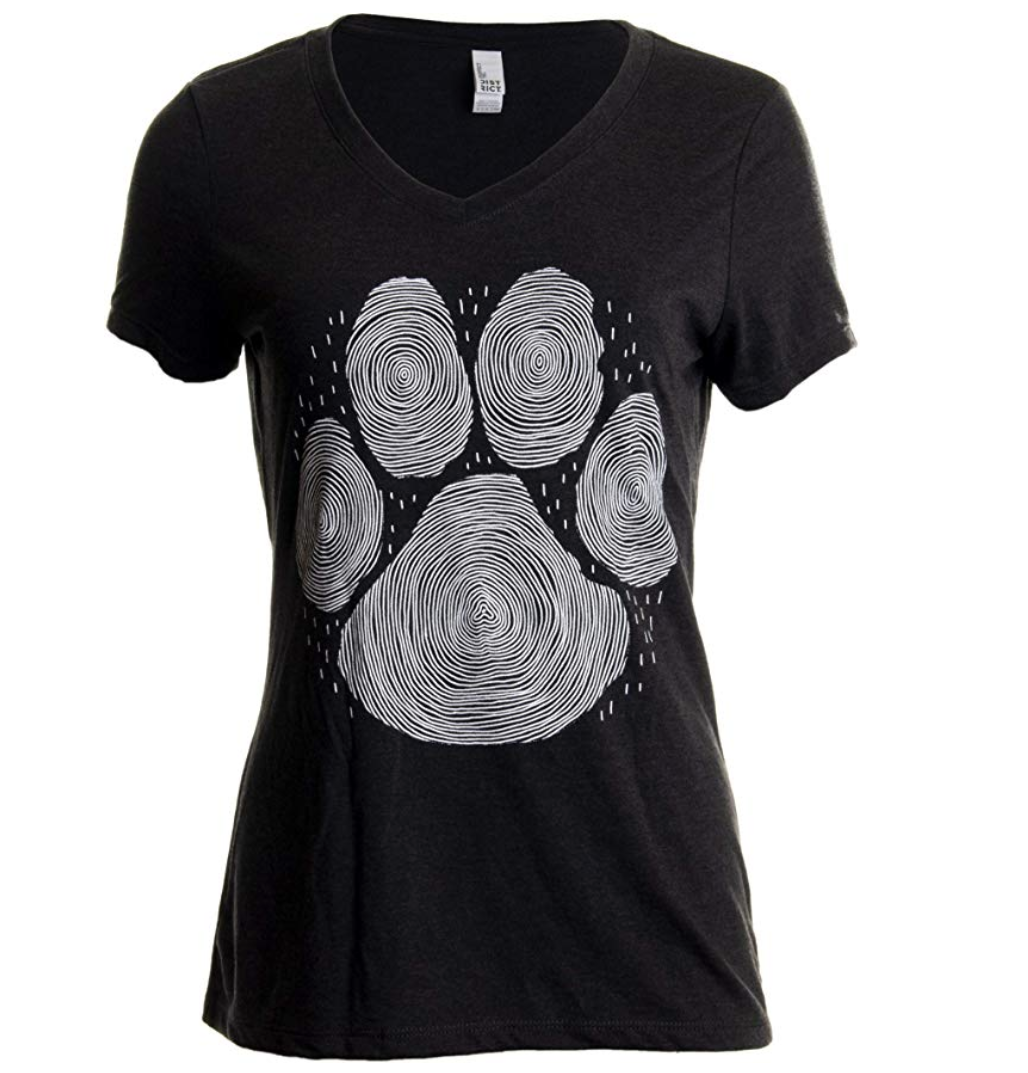 This high-quality, artsy shirt represents your dog loving DNA. The super smooth fabric will have your dog cuddling up even more.
Price: $17.99
#13 Dogs Before Dudes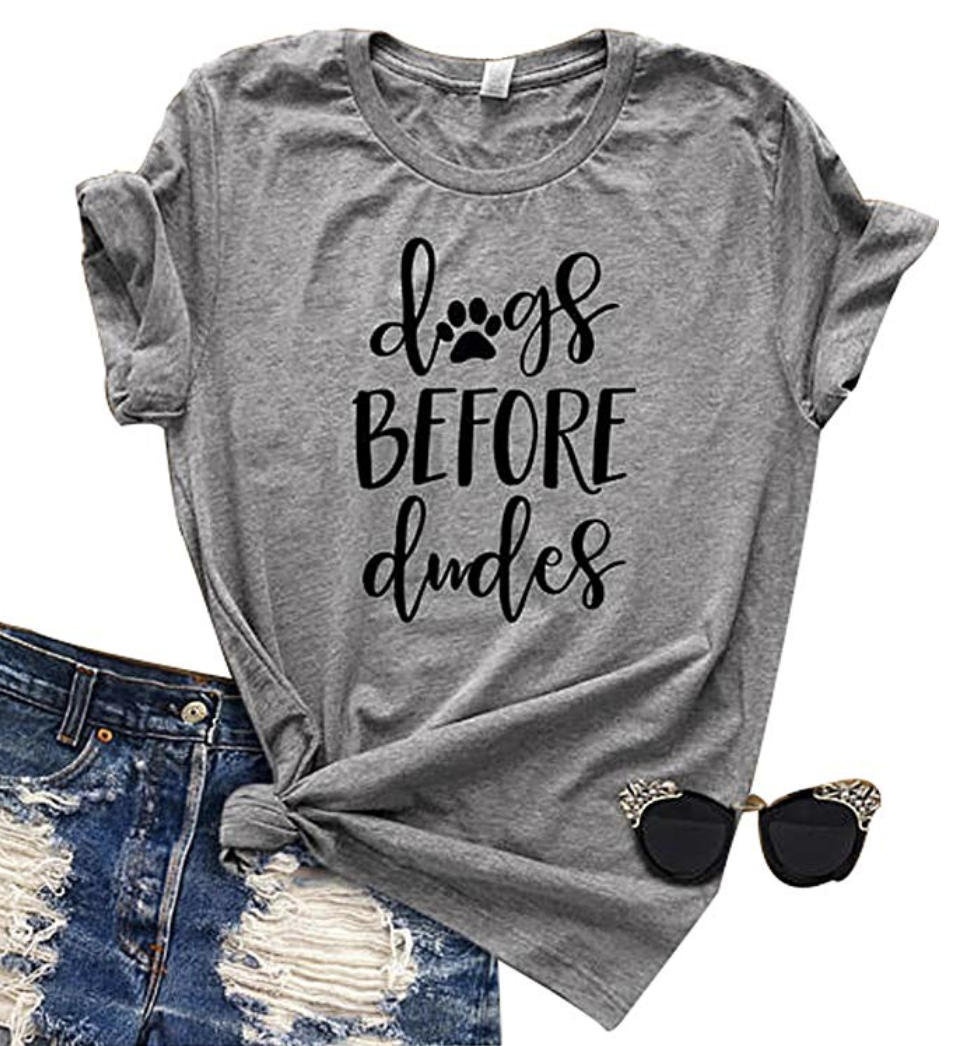 Guys suck. Unless that guy has four legs, perky ears and a tail wagging about. Then it's okay. Otherwise, I'm always going to love my dog more and there's nothing you can do about it. Comes in pink and grey.
Price: $8.99
#14 Dogs & Wine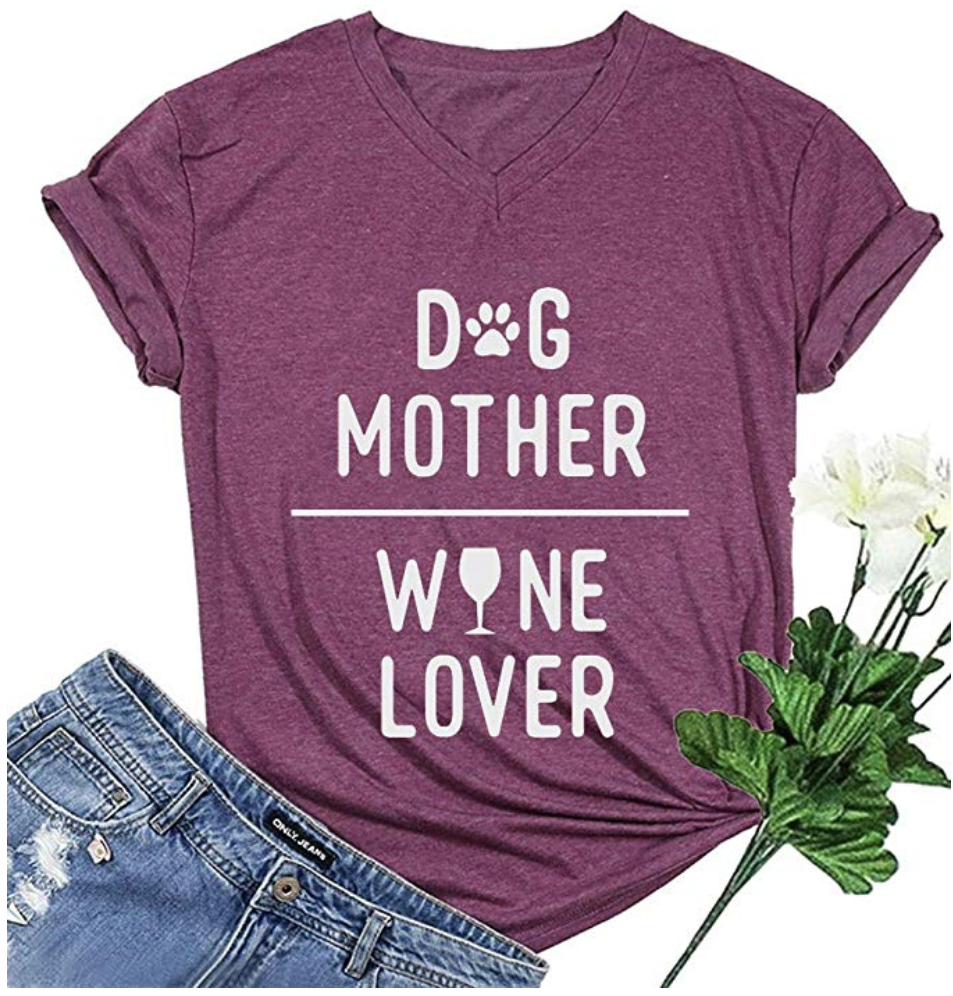 What's a better way to relax then going on a long walk with your pup and then coming back to a nice glass of wine?
Price: $16.99
#15 Not Yo Regular Mama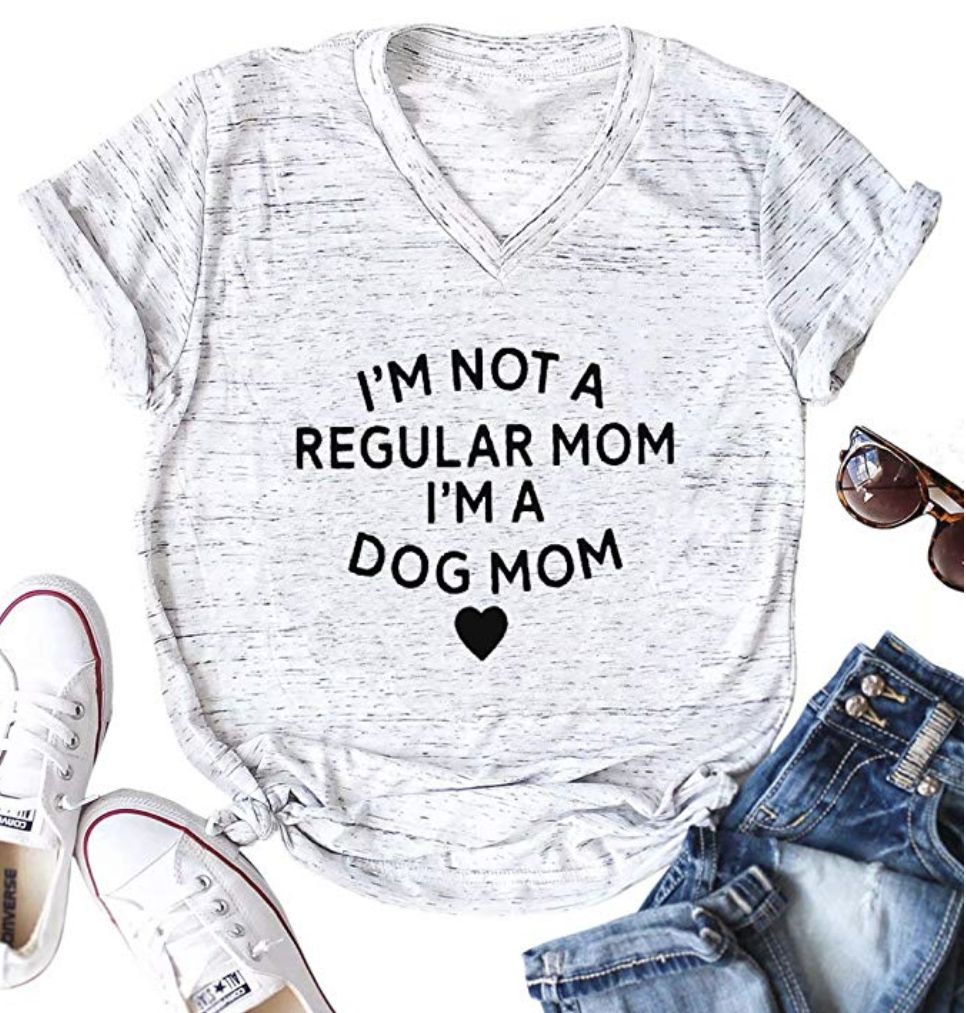 I'm a mom but I don't change diapers or use baby monitors. I just use poop bags and listen for the frequent (sometimes too frequent) bark.
Price: $16.99
#16 Ruff Life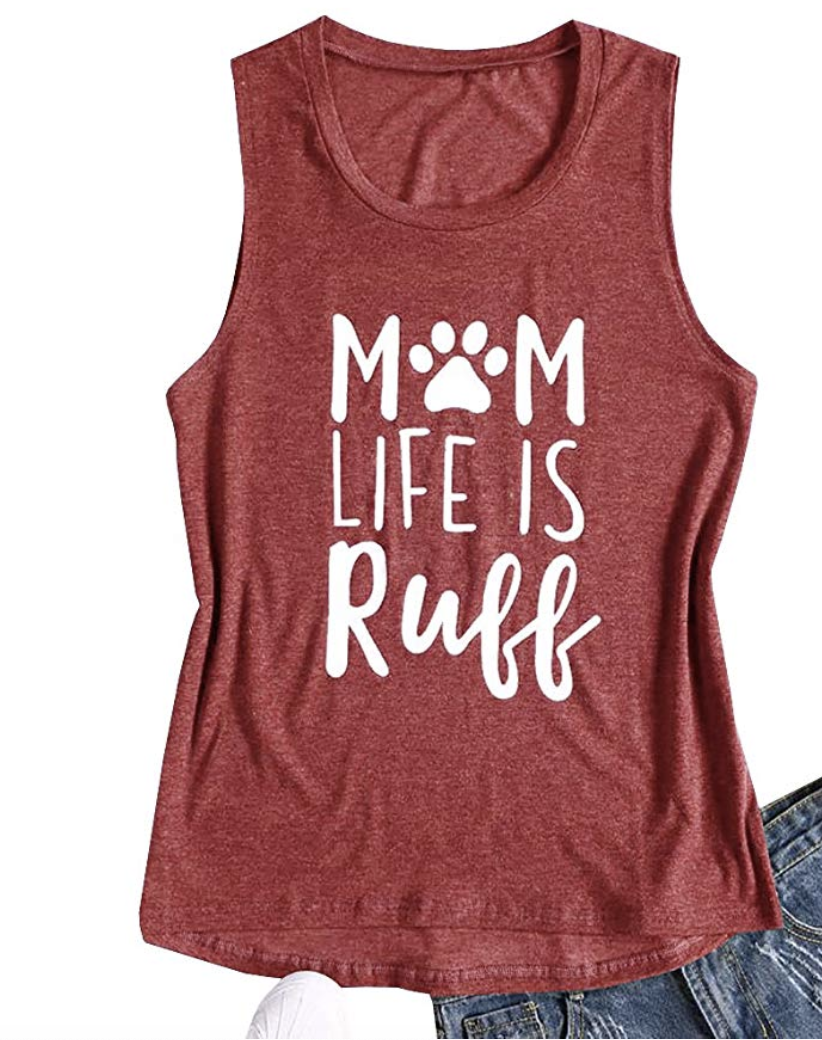 Dog mom life is great, but it's not always easy. Picking up crap, soaking up pee accidents and cleaning up after everything your dog decides to destroy—sometimes it's a little ruff.
Price: $12.99
#17 My To Dog List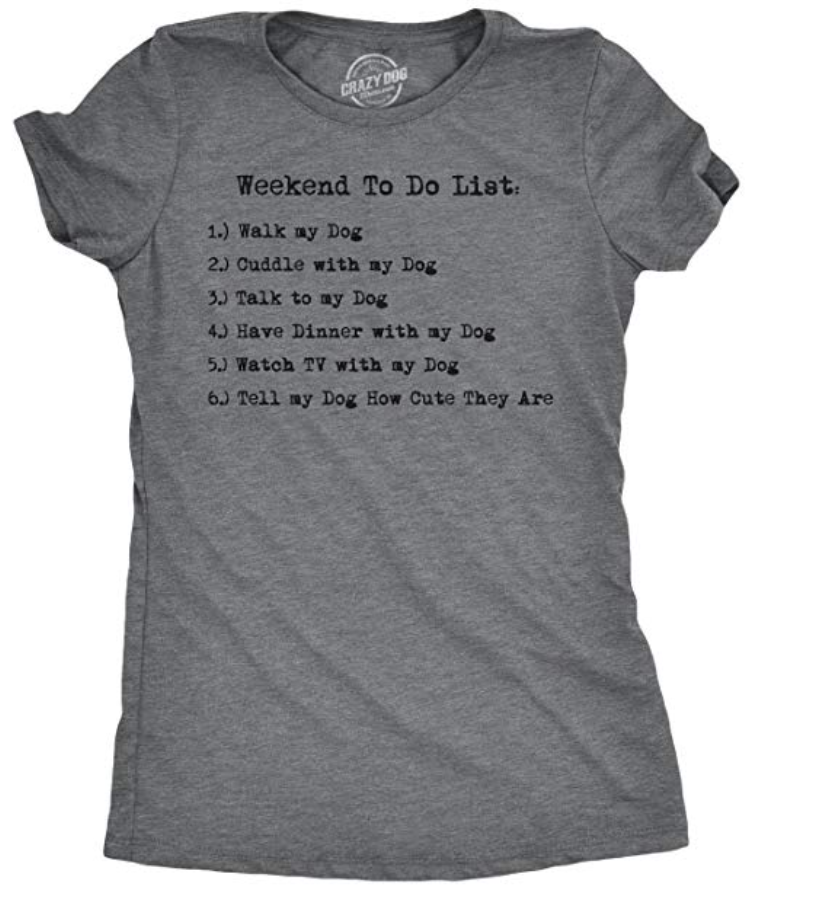 Weekends aren't for errands or going out. Nope, they are strictly for me to hang out with my dog and tell him how much he means to me.
Price: $9.99
#18 It Was Me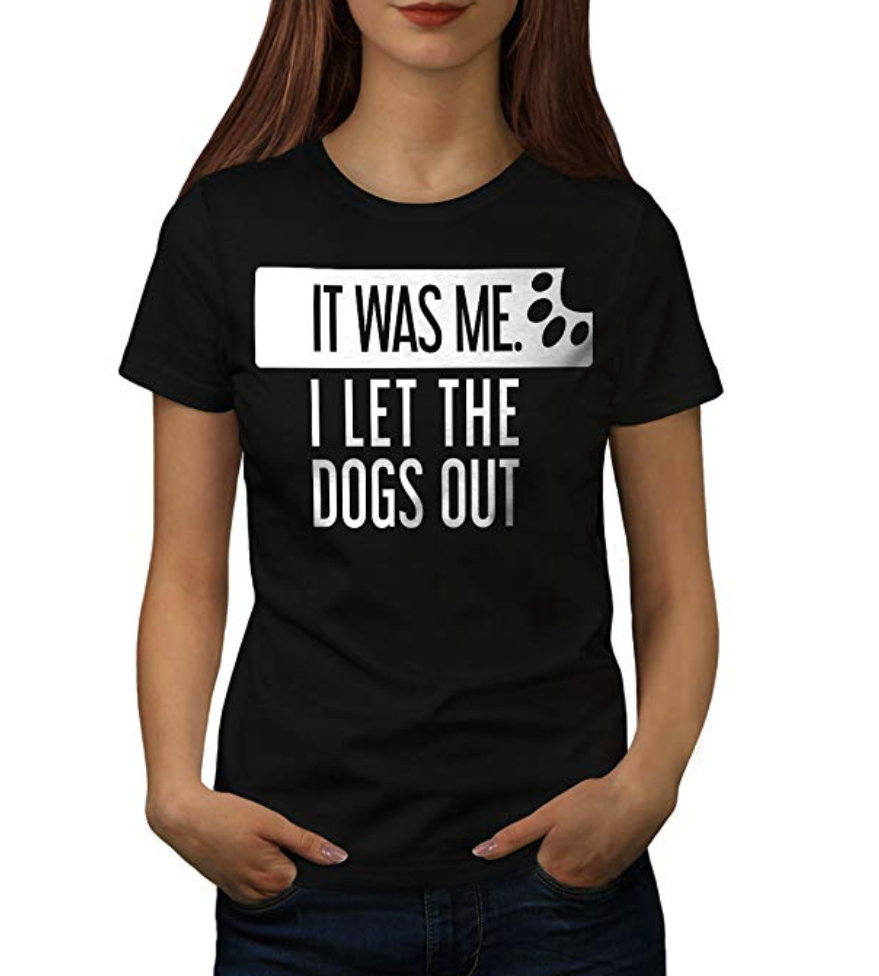 Who let the dogs out? I'll answer this 2 decade old question—IT WAS ME! I let the dogs out and I'm not apologizing for it. Comes in 5 colors.
Price: $10.99