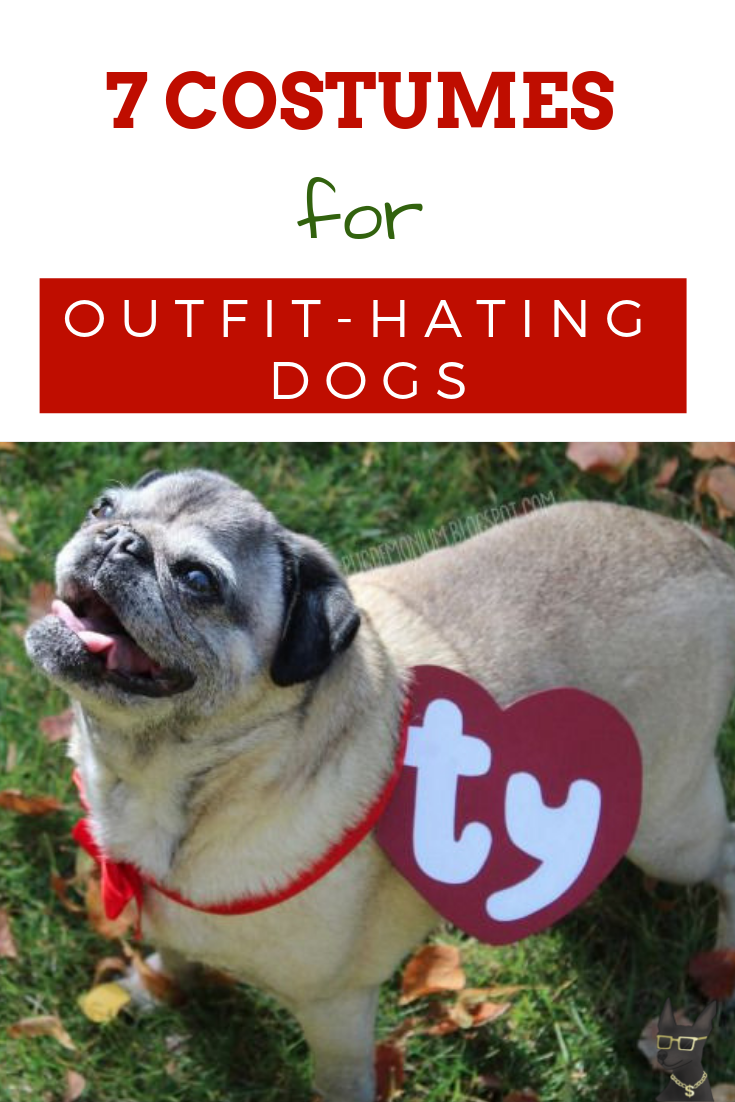 You want your dog to celebrate Halloween but he hates costumes.
So, what do you do?
If you love Halloween, you probably want to dress up your dog a bit. But many pups can't stand the feeling of being restricted in clothing. Some try to rip it off, while others just pretend like they can't walk in it.
Of course, you could make him suffer through it for your own enjoyment. But there's a better, nicer way.
If your canine makes a fuss about clothing, you can still dress him up! There are a variety of options you can choose that are low maintenance and that won't piss off your dog. They typically involve less fabric, less pieces and more freedom to run, play and beg for treats.
Let's take a look.
DIY TY Beenie Baby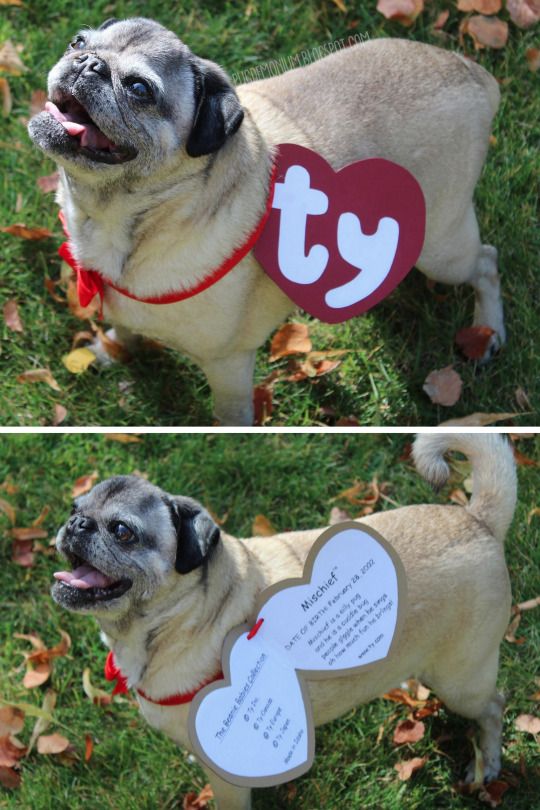 If your dog doesn't like clothes, this can be a good idea. Instead of lugging around a big costume, he just has a string around his neck. It's super simple to make, too! All you need is red ribbon, cardboard, paint and only a tiny bit of artistic talent. Use a printer to design and print out the inside label.
Superhero Cape Bandanas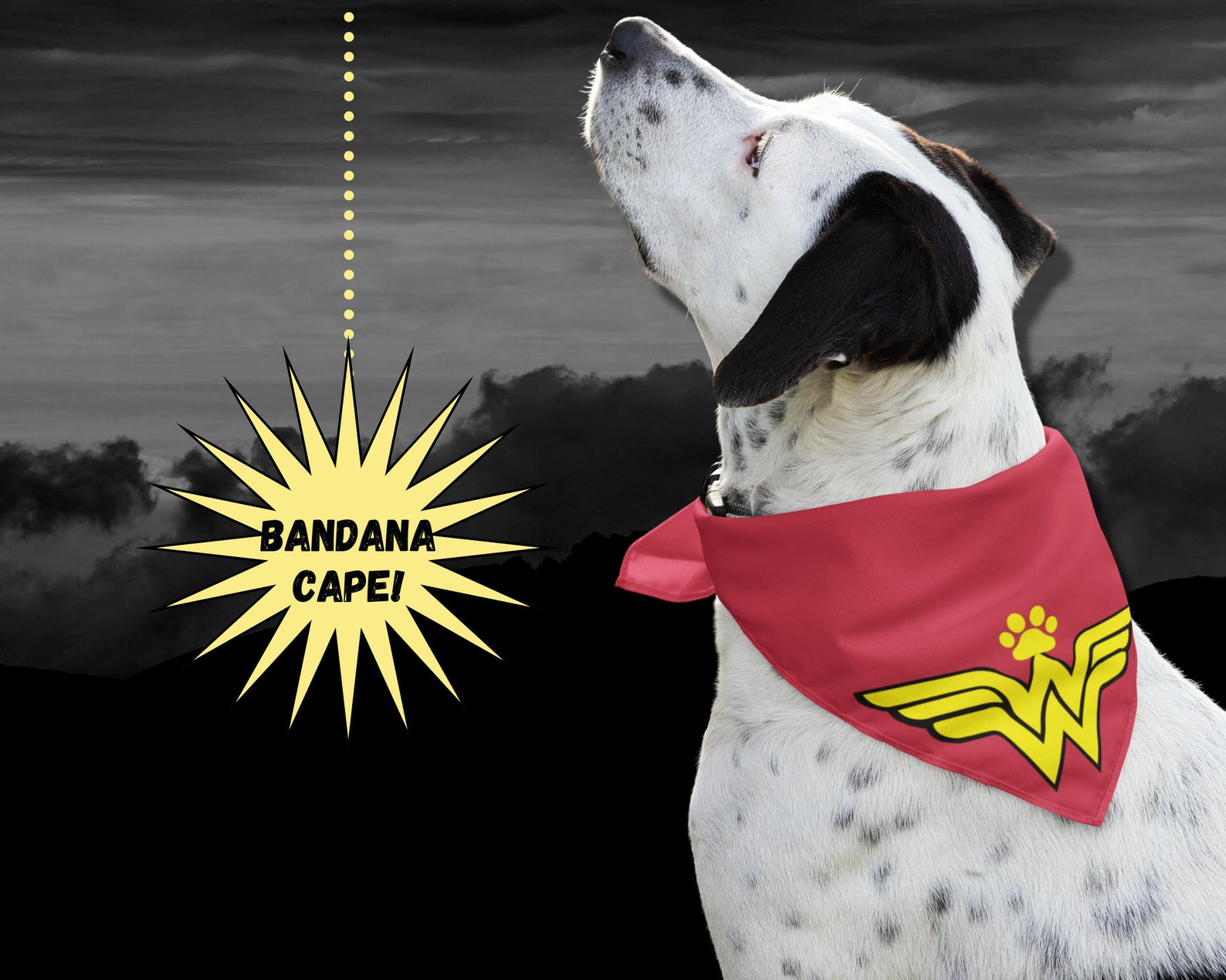 These superhero cape bandanas are the perfect costumes for dogs who hate costumes. They come in various superhero styles:
Matching Dog + Human Costumes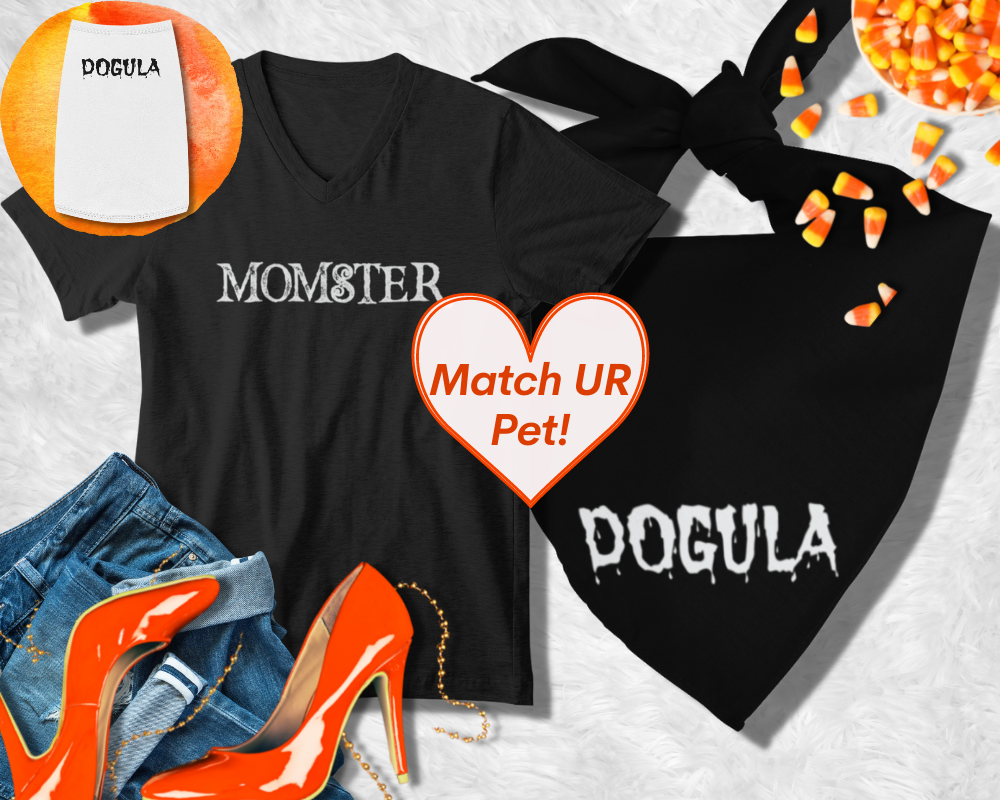 This is a great option if you hate costumes as much as your dog. Get the Halloween bandana for a no-fuss dog costume and the matching shirt for yourself! There's several matching sets to choose from:
Baby Stroller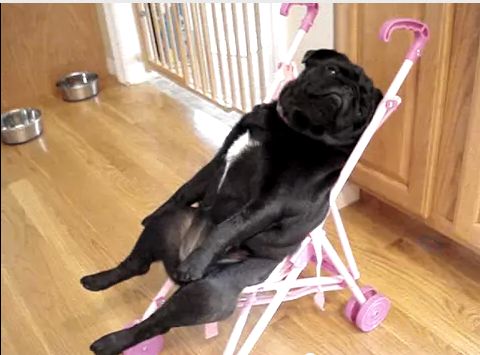 If you have a dog stroller, you can use that. But if not, you can use an actual baby stroller. If your pup is tiny enough, a doll one could do, too! For this to work, your dog can't hop around, so maybe try to tire her out first.
She'll love it because she doesn't need to wear anything and walk around with you without even having to move! If you add some treats to the mix, it could be like heaven on wheels!
A Lil' Trump Toupee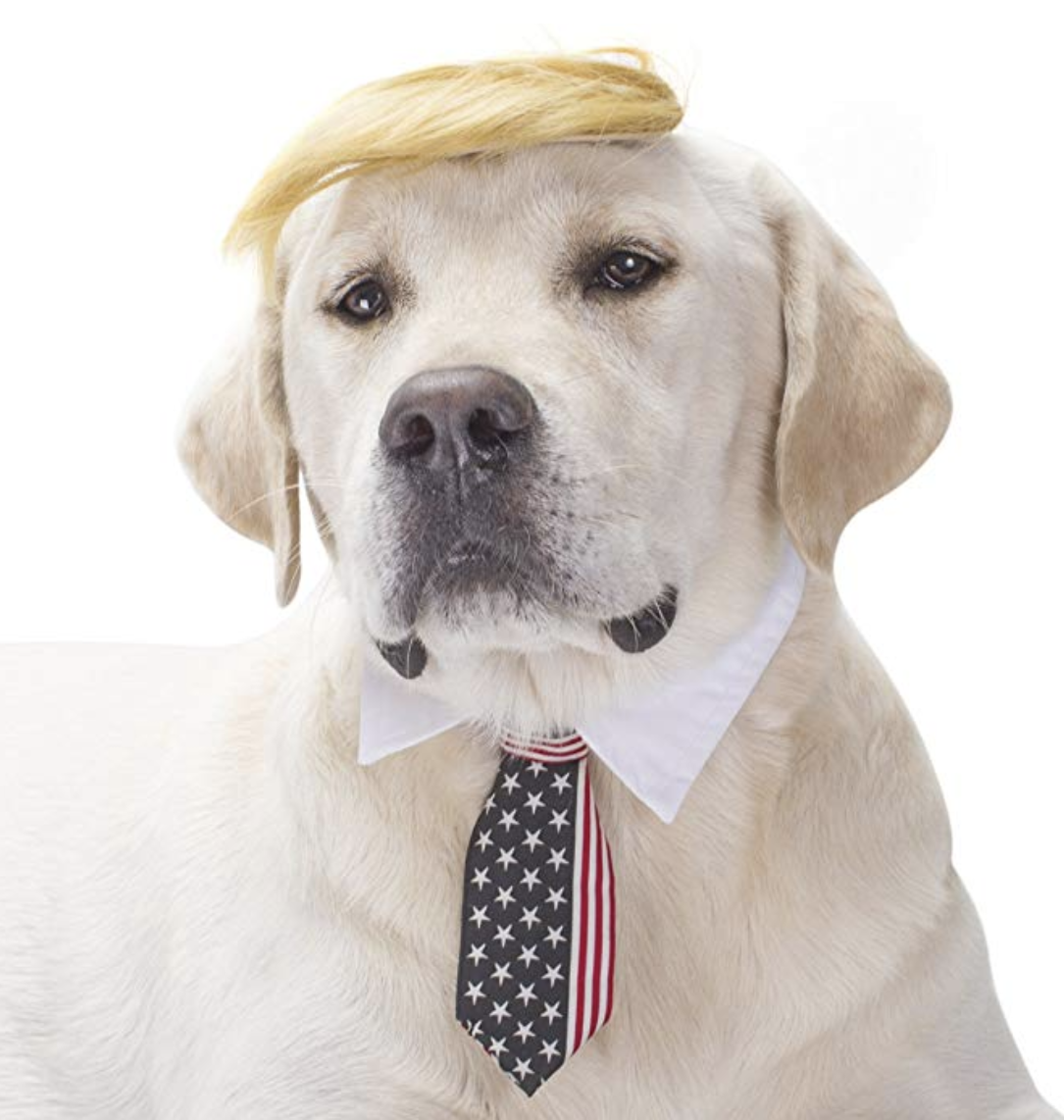 If little accessories don't bug your dog, you can make him into a better looking Trump. This Trump costume set comes with the signature hair and a presidential necktie. Tell your dog to embody a narcassistic attitude for the evening and you got yourself a pretty convincing dog Halloween costume.
Shunk/Skeleton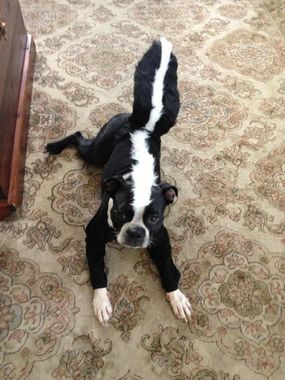 If you have a black dog, you can simply make a white line down his back and he becomes the cutest skunk! Obviously, you're going to need a pet-friendly spray paint. If you're super creative, you can paint lines to make him look like a skeleton. In a case, remember to watch out for your dog's sensitive areas, like his eyes.
A Lil' Bowtie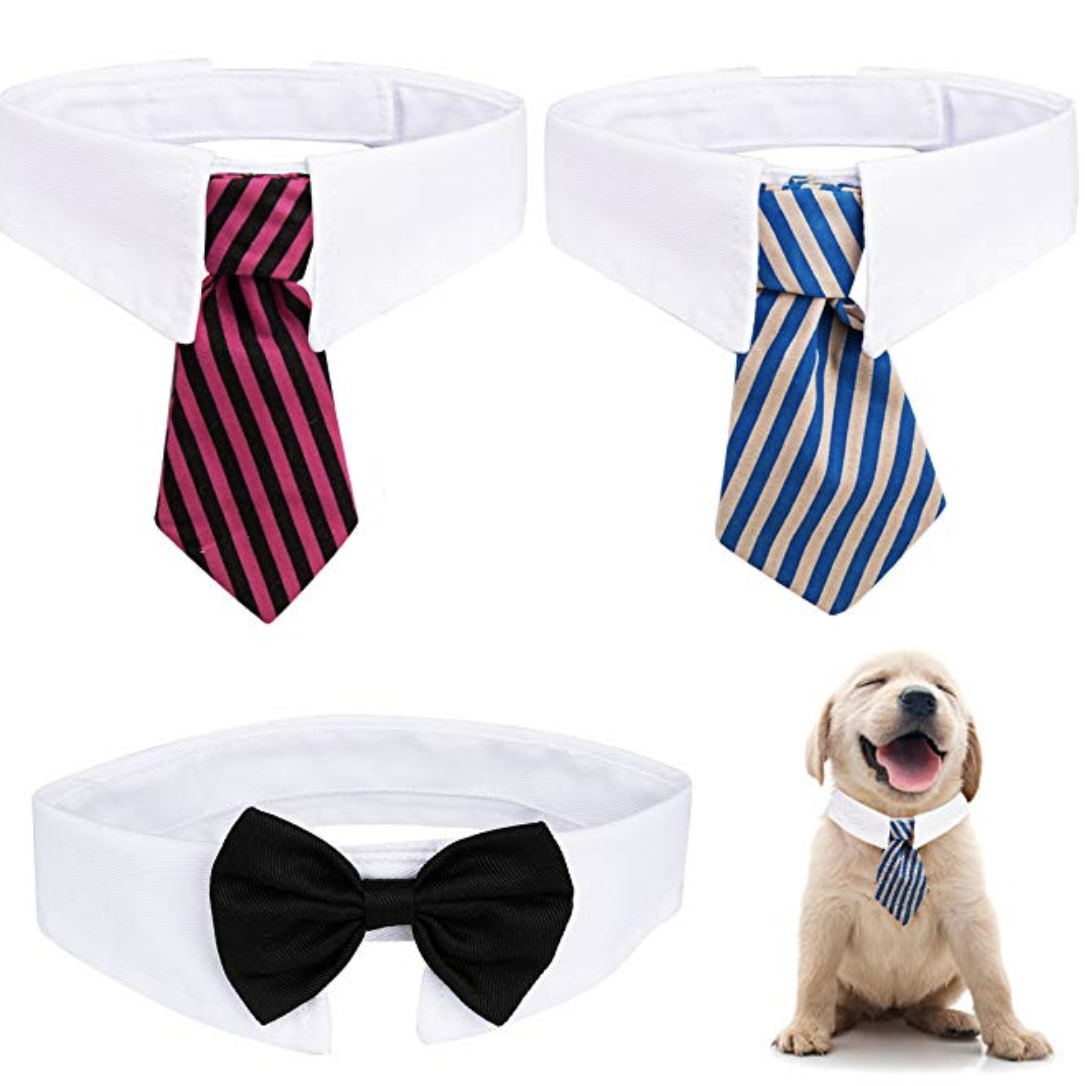 Bowties are another great option for dogs that are fussy with costumes. Because they're similar to collars, your pup is less likely to hate it. If you think your dog will tug at a long tie, stick with the short bowtie. Get them here.
Cozy Sweater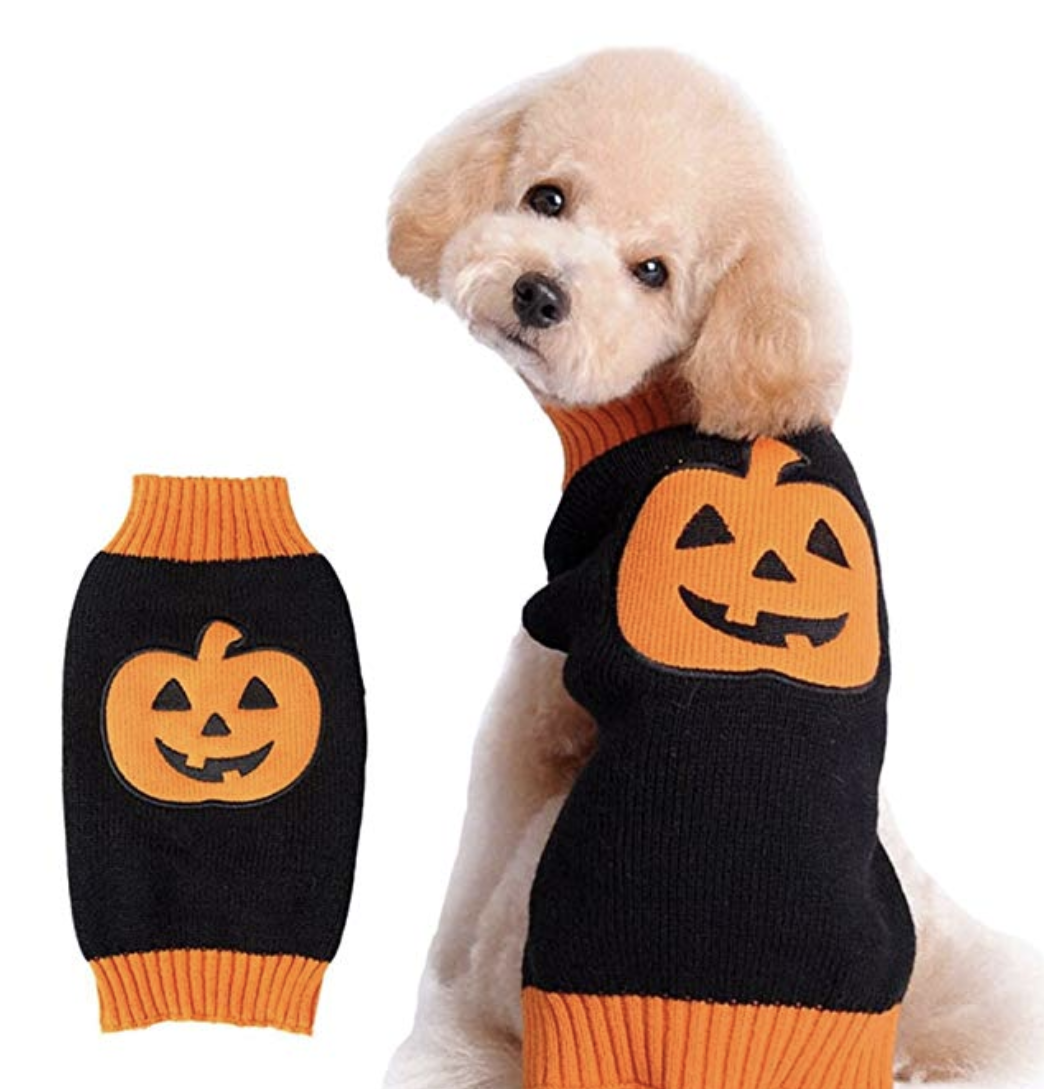 If your dog doesn't like huge costumes but gets cuddly in a cozy sweater, all you need to do is find a themed one. For example, for a Halloween costume, you can dress him in a pumpkin sweater. But of course, there's so many Halloween dog sweaters where that came from.
Summary of Halloween Dog Costumes for Costume-Hating Dogs
If your dog hates costumes and you're looking for something easy he can wear without making a fuss, we think you'll find an idea on this list. Even if it isn't a full-out costume, the designs will still bring about a spooky vibe perfect for the season.
If you purchase something online, like a Halloween dog sweater, remember to always measure your dog before buying. Since every brand and item is different, compare your dog's current measurements against their sizing chart.