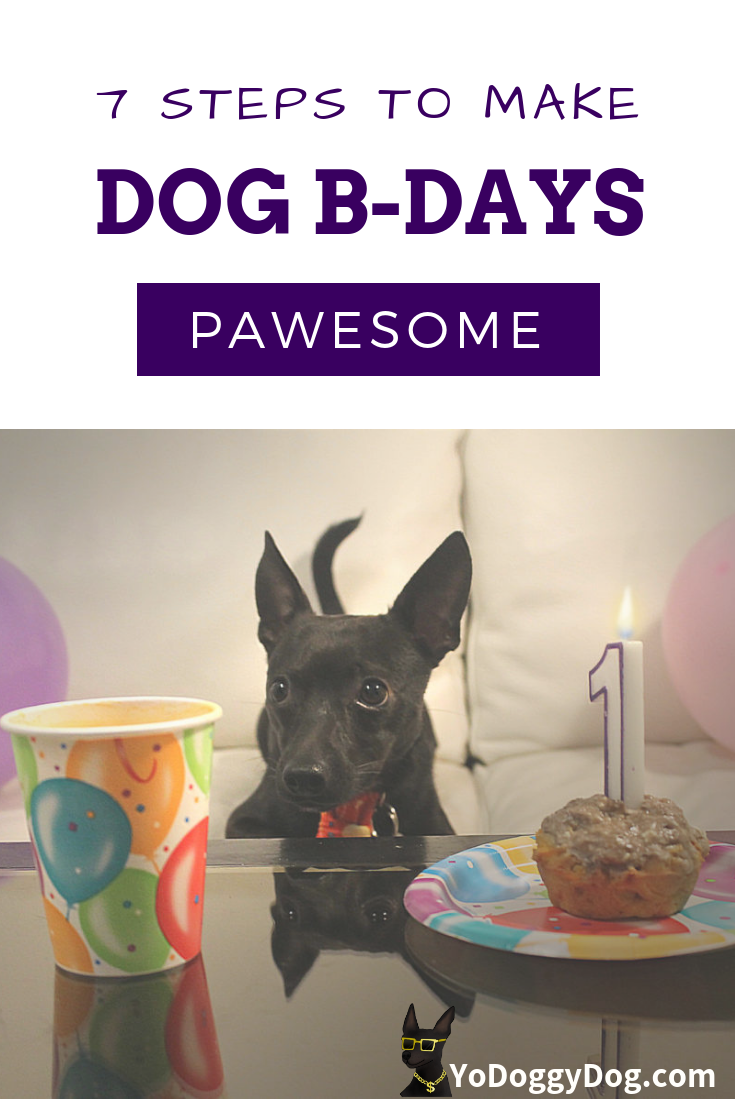 Your dog's birthday is coming up and you're not quite sure what to do for it.
You can get him a cute gift, but if you really want to spoil him, then you can throw him a full-blown doggy birthday party. The pawty won't be complete without a cake and some of his best pals.
Don't know where to start? We got you covered! Just follow these fun 7 steps.
Step 1: Where's the Party At?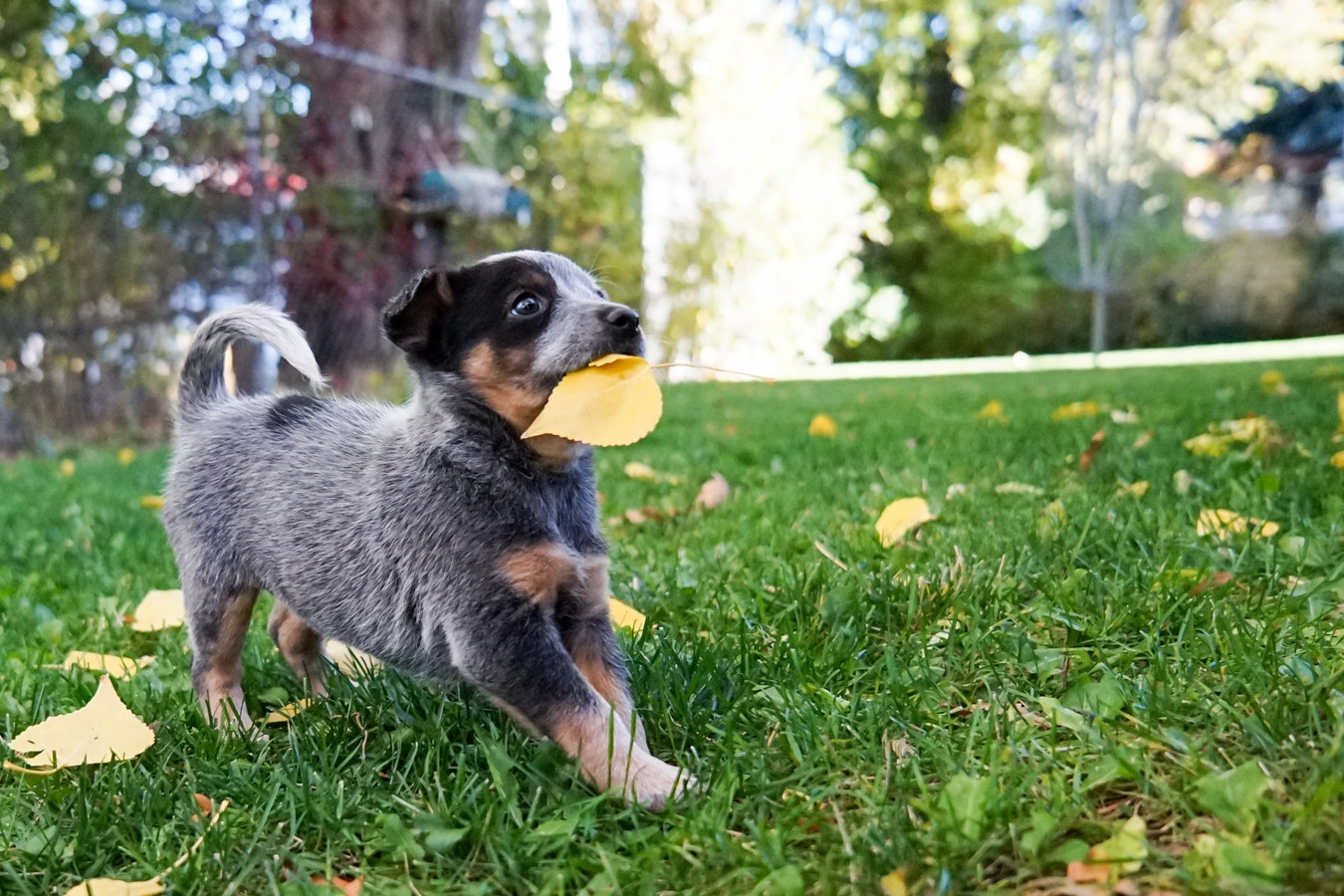 Where will you hold your dog party? If you have a large enough space, you can host it at your own home. If you have a backyard, it's even better. Another option is to bring it to a dog park where the dogs can run freely. You can also ask a friend who has an outdoor space if you can use it for a day.
Step 2: Make Invitations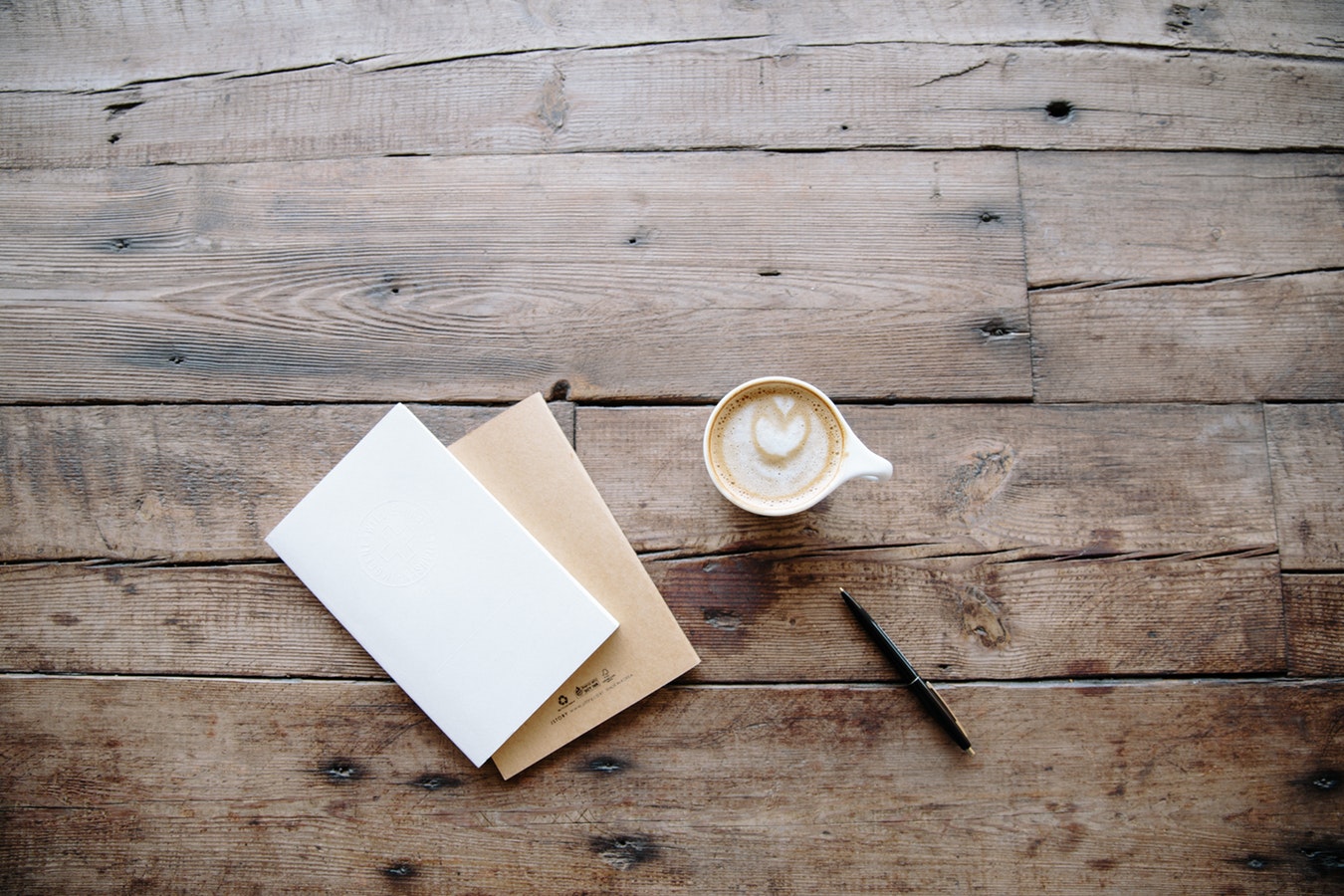 The second step is to decide who will come to your dog's birthday party. Pick all of his favorite animal and human friends and send them a cute little invitation. You can tell people to drop their dogs off for a few hours (like a kid's birthday party) or you can also invite the owners and have a little party for them too.
Step 3: Decide on Drinks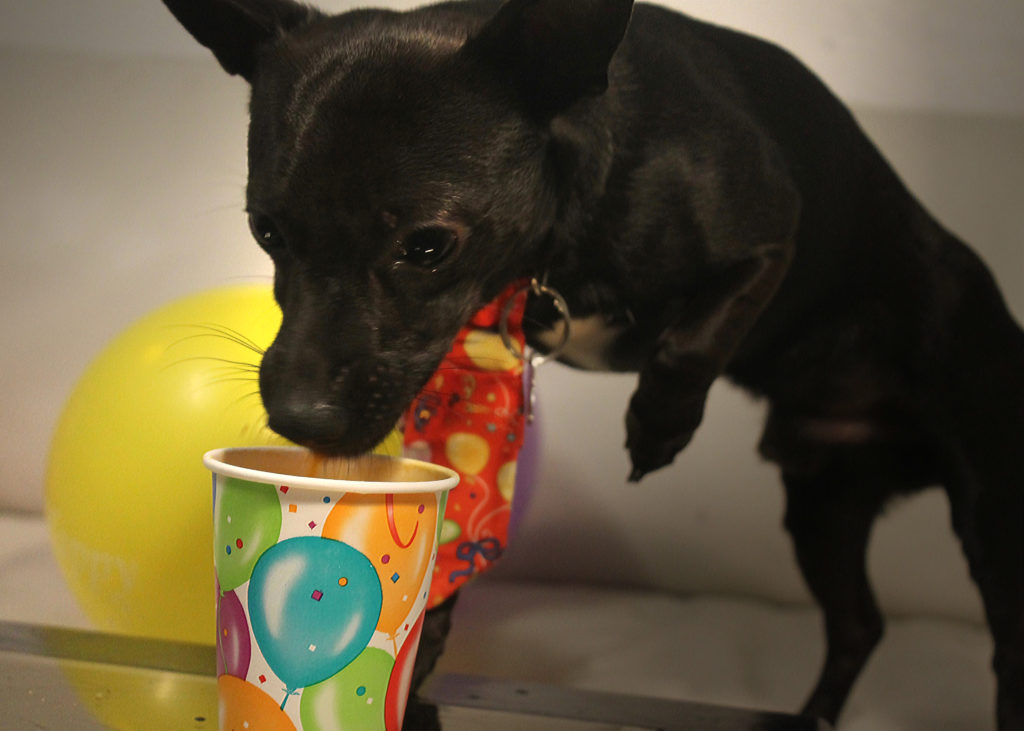 What doggy drinks will you serve? Of course, you'll need to put our water. But it will be extra special if you flavor it up a bit. For example, adding a bit of carrot juice to water can be super tasty for a pup.
If humans are also attending your dog's party, it would be nice to serve some drinks for them, too. Whether it's juice, tea and coffee or alcoholic beverages—they'll appreciate it.
Step 4: Decide on Cake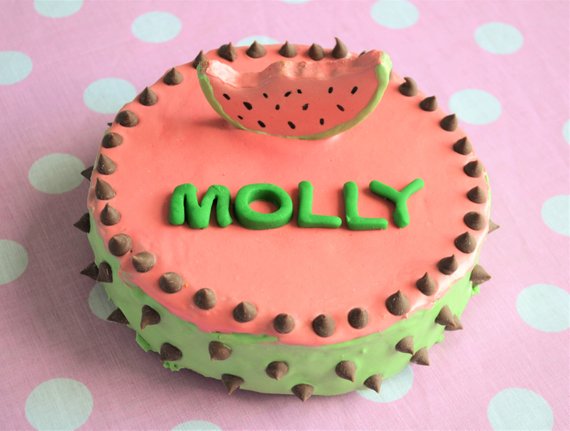 Of course, a dog birthday wouldn't be complete without a birthday cake! You have quite a few options here.
Make a dog-friendly birthday cake
Make pupcakes (I made this nut-free recipe and it turned out great)
Buy a pup-friendly cake a local bakery or pet store
Buy a cake or special treats online, such as on Etsy
Step 5: Serve Treats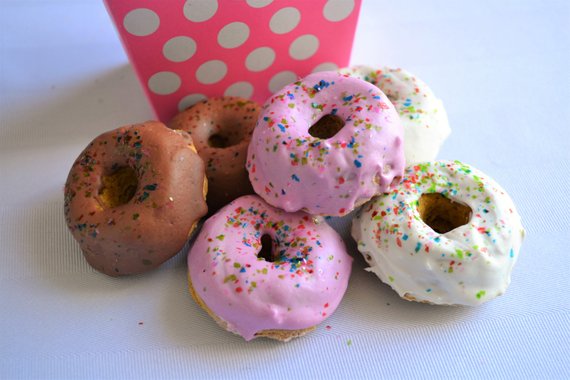 Since there's dog cake, treats aren't absolutely necessary, but they may be nice! If you're planning to have the dogs over for a bit, giving them snacks when they come in could be like oeuvres 🙂 There's tons of unique treat options on Etsy.
Step 6: Get Gifts Ready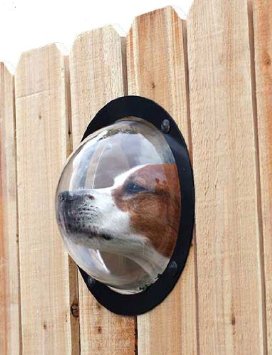 What are you getting your dog for his birthday? While you can pick up anything, he'll appreciate something special. For some cool ideas, read:
Super Awesome and Unique Gifts for Dogs
All-In-One Gift Baskets for Dogs
You can also wrap the gifts and try to get your dog to tear it apart to open his gift. My pup does it every Christmas!
Step 7: Prepare "Doggy Bags"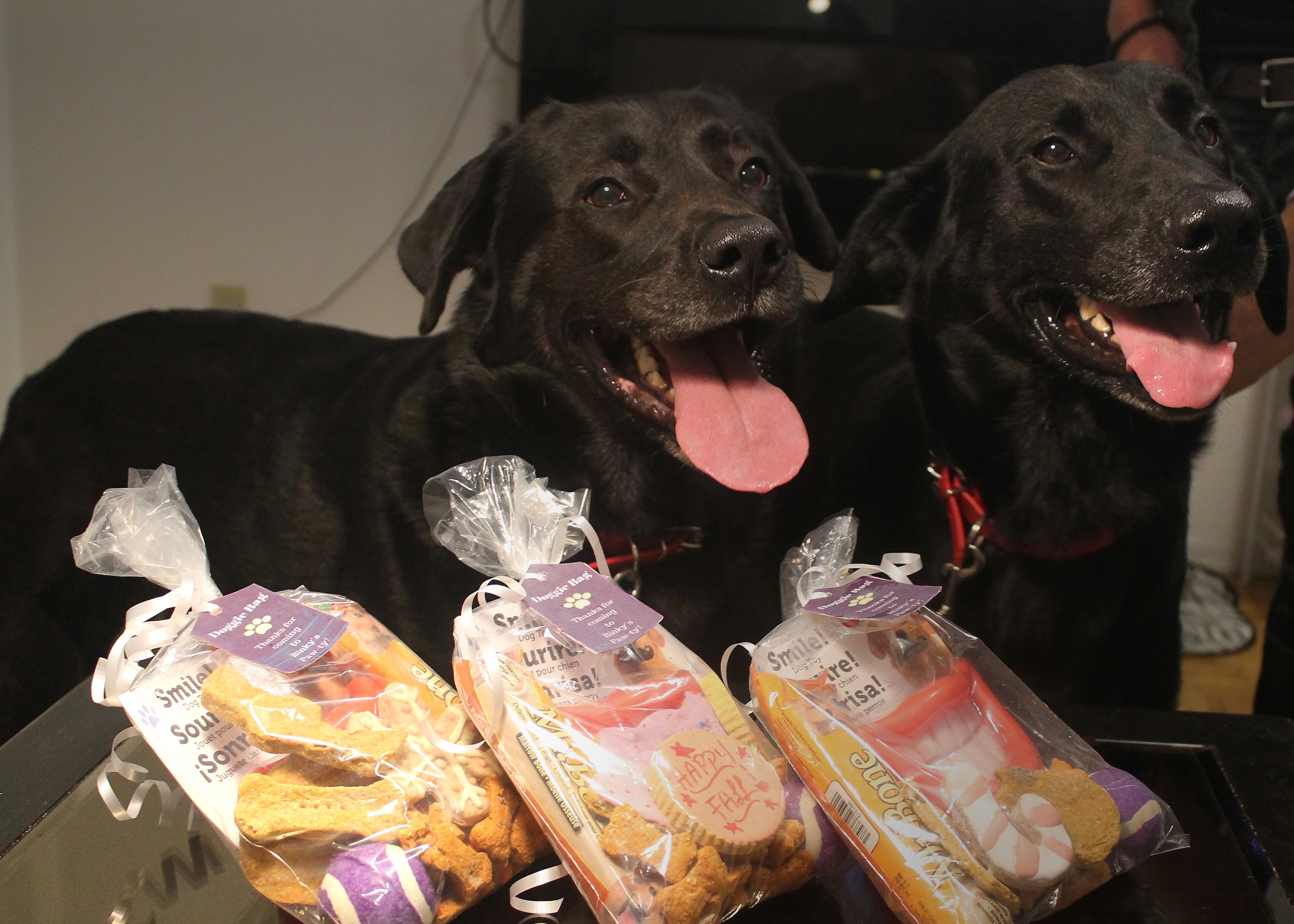 Just as children leave a birthday party with a loot bag, dogs can also leave with a bag full of goodies. While you can fill it full of different and special treats, it doesn't have to be expensive. Simply scout the dollar store for the best treats and toys. Then, package it up in a cute bag with some ribbon.
Binky the pup had the cutest birthday party in the world. He blogged about it here.