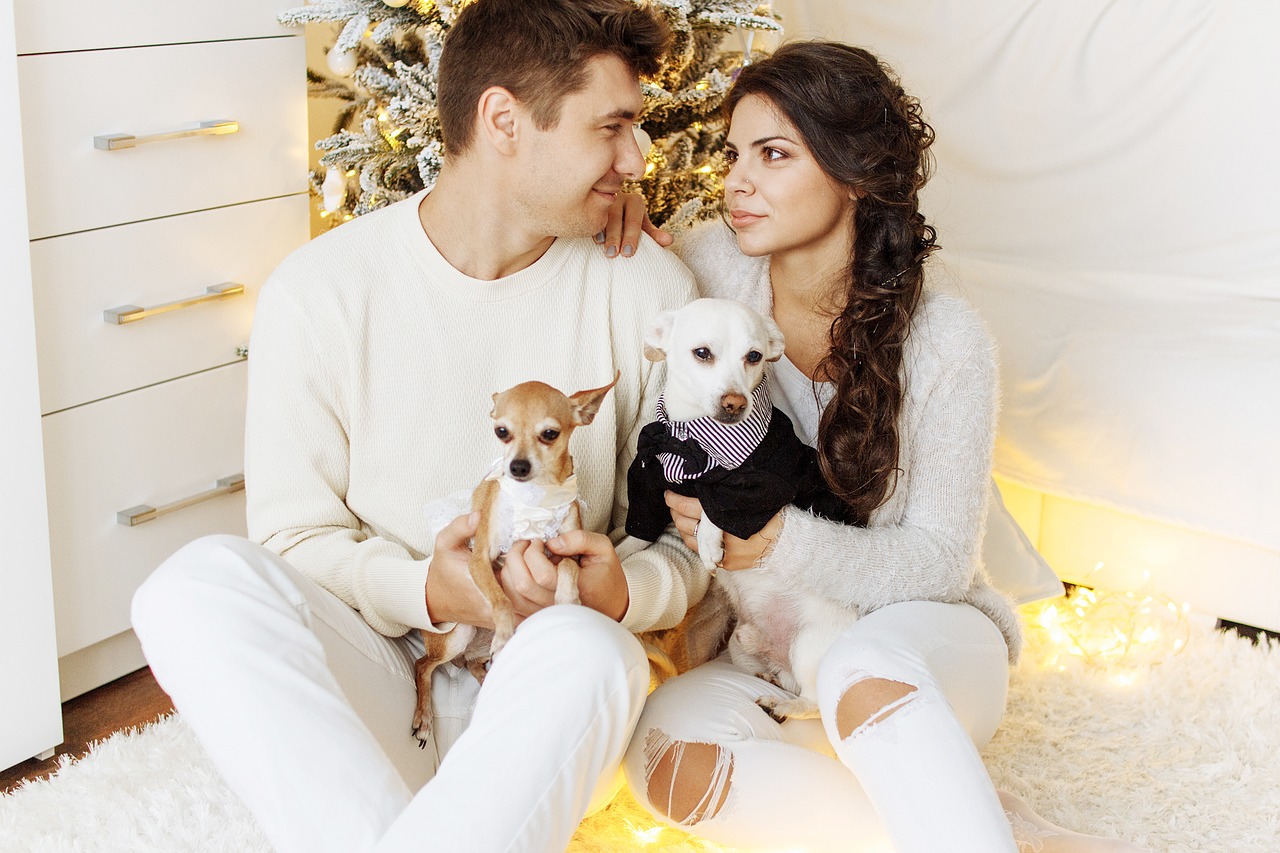 A survey by Wag!, the on-demand dog walking app, reveals exactly how much a pup can influence romantic relationships.
Results show that dogs often get to "speak" about a new relationship, with 77 percent of respondents agreeing that a pet's perception of a new love interest is highly important.
The study, conducted in partnership with OnePoll, examined the dating tendencies, habits, and red flags of 2,000 dog owners. While people may not always listen to a parent or friend's dating advice, 50% of respondents would not even consider dating someone who did not like their dog. In fact, 7 in 10 would say that their dog is an excellent judge of character. Not listening to Fido even has some consequences: 23% of those who had dated someone despite their dog's negative feelings toward that person would "never make that mistake again."
"At Wag! we're crazy about dogs and the people who love them, so it's no surprise to us that so many dog parents look to their pets for help when it comes to judging the character of a potential mate," says Hilary Schneider, Wag! CEO. "A dog's intuition is like no other and I would trust both of my dogs' implicitly when it came to their first impressions of someone."
Dating Red Flags, According to Your Dog
If your dog does this, it could be a red flag:
Expressing Jealousy: Expressing jealousy over the attention dog owners give their pups was the number one red flag when it came to dating. Half of those surveyed said jealousy towards their pup is not something they would put up with.
Playing Too Rough: Unsurprisingly, 50% of respondents agreed that being too rough with their dog is unacceptable.
Not Showing Interest: Nearly half (45%) of dog owners said not taking interest in their dog is a turn off, and ignoring the dog is nearly as bad (43%).
Putting the Dog in A Separate Room: 43% nalso agreed that a partner moving their dog into another room during a date is a huge offense.