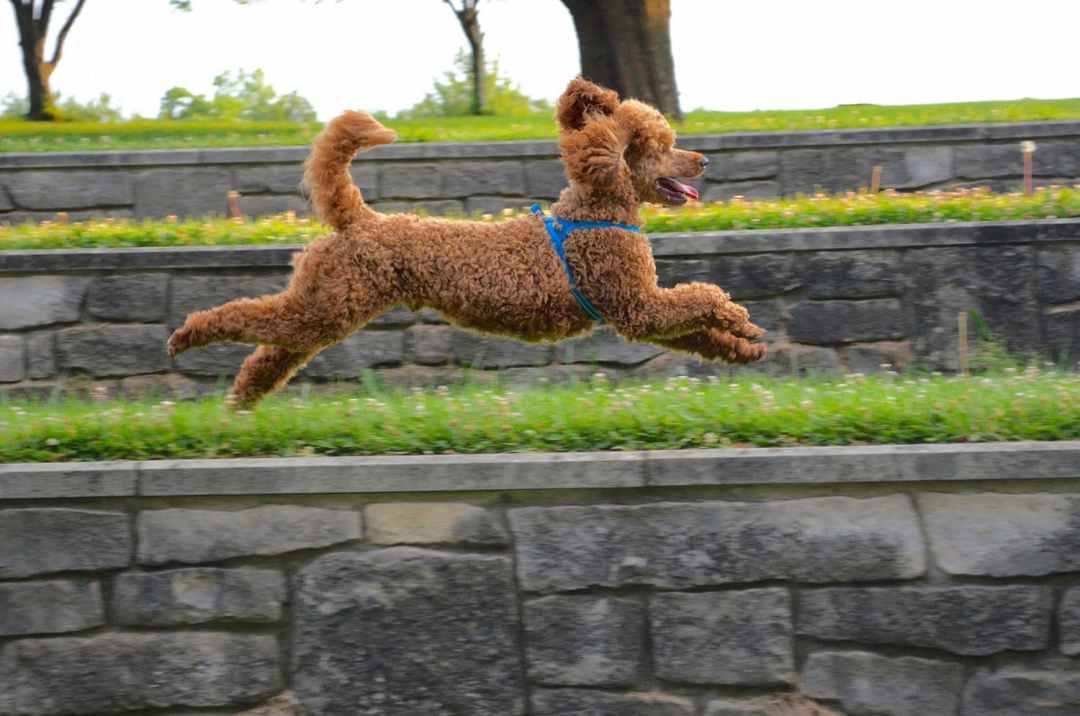 Pet owners always want what's best for their dogs. Some even dig down to the tiniest detail only to ensure that their dogs get the kind of care they need. Some of the most important things pet owners are particular about are their dogs' leashes and harnesses. It's something crucial to walking, training, and transporting dogs from time to time. The challenge is that most pet owners find it hard to find the kind of harness that their furry friends will love. This is where DEXDOG comes in. DEXDOG was built with just that in mind. It doesn't exist just for the sake of doing business. It exists with the passion to help pets get the kind of major accessories they need.
DEXDOG was launched in 2016. It's based in Brooklyn New York. For just a short period of time, they were able to create traction, kick off their sales, and made many customers come back for more. They were featured in high-authority sites and national publications. They gathered great reviews from their wide market base and are even touted as selling the best dog harness.
DEXDOG has different types of collars, leashes, and harnesses that come in different designs and colors. They are made with both style and functionality in mind. One of the most notable products of DEXDOG is their EXHarness that smartly fuses the best features of a dog collar and a dog harness. Just slip it over your pup, and you're good to go.
The following is their complete product list:
Blue EZHarness by DEXDOG
Blue EZHarness by DEXDOG
Green EZHarness by DEXDOG
Pink EZHarness by DEXDOG
Black EZHarness by DEXDOG
Green Chest Plate Dog Harness by DEXDOG
Blue Chest Plate Dog Harness by DEXDOG
Pink Chest Plate Dog Harness by DEXDOG
Green Adjustable Dog Leash by DEXDOG
Blue Adjustable Dog Leash by DEXDOG
Pink Adjustable Dog Leash by DEXDOG
EZHarness– The Best Dog Harness
If your dog doesn't like putting his legs through the harness' loops, then DEXDOG's EZHarness is your choice. This enables an effortless and breezy way of putting on the harness—in just a matter of seconds. Say goodbye to step-in dog harness, and say hello to this easy item that makes everything much more comfortable both for you and your beloved pooch.


Chest Plate
DEXDOG's chest plates are layered and padded with breathable material that keeps them comfortable throughout the use. This can also be a great option if you need a car harness to keep your dog in place during your road trips.


Adjustable Dog Leash
DEXDOG's dog leashes are adjustable, making them great for dog walking. They're safe and easy to use. They're also fast to put on and cool for your pup to wear.
With their products' color variety, durability, design efficiency, and style, DEXDOG truly is a great go-to place for your dogs' harness and collar needs. Their price range falls between $12.99 and $23.99– reasonable enough given the quality and value they advocate.
DEXDOG also goes the extra mile in fostering the entire dog care system around. They've partnered with multiple foster organizations and animal shelters to generously donate their dog products to the canines in need. With DEXDOG, you can get real value and the best bang for your buck.