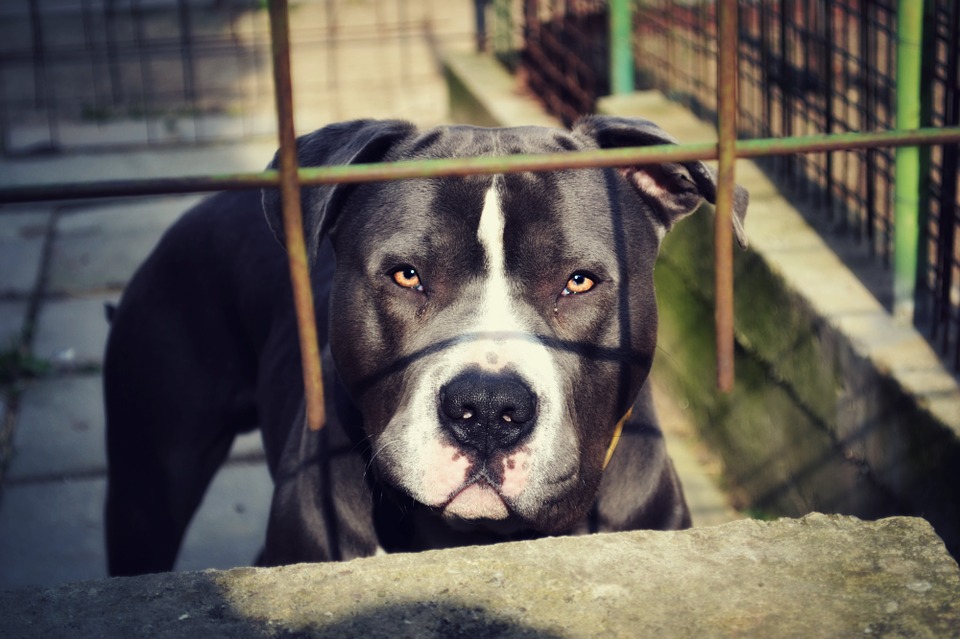 Many people ask this question about Pit bulls, "Are pit bulls good family dogs?" Well I want to believe that after reading the below reasons why every family out there will crave for a Pitbull in their home:
They are relatively healthy. It is true that any breed of dog (even mixed breed dogs) can inherit genetic problems. I noticed that genetic problems I saw most often in the Pit Bulls are Demodectic, hip dysplasia and patellar dislocation – usually not fatal. Note that these genetic problems are not found in all, or even several Pit Bulls.
They do not require much grooming. Their short coat needs very low maintenance, and they can be bathed in a very brief amount of time, no need to be often bathed. No need to brush them (even if most enjoy it) or get dog haircuts and fur are not naturally odiferous.
They are keen to please people. A Pit Bull will do almost everything your loved ones ask of him/her, just to hear their praise. These dogs thirst for attention and approval and are very social with humans especially family. This devotion to people has significantly contributed to the bad reputation of Pit Bulls because any bad person can use the Pit Bull enthusiasm to please to train the dog for malicious or criminal purposes.
They are often very athletic. A Pit Bull will certainly motivate you to exercise daily, whether you just want to walk around the block or train for a marathon. They also tend to predominate in dog sports such as agility. Nevertheless, Pit Bulls are not obsessed with exercise, like some other breeds.
They are extremely loyal. When you own a Pit Bull, you have a friend for life, through thick and thin. Although Pit Bulls are not good watchdogs because they just love people dearly, therefore, they can intervene if someone threatens "their" humans.
They are great with kids. Pit Bulls are a faithful, people-centered breed that develops as part of the family. They are affectionate with adults and children. Note that all children must learn to interact with animals and should be supervised when playing with an animal.
They are amusingly fun. Like people, all dogs are different individuals, but the Pit Bulls are often full of personality and love to make people laugh by clowning around. They are fun and playful even as they age.
And Pit Bulls does not discriminate against humans for any reason. Even though a Pit Bull does not like other dogs, they love people and are happier when they are with us. We remember this happy movement and often kiss!
They love to hug. Even the most athletic Pit Bull also have a sedentary side and aspire to be embraced and cherished. Get a Pit Bull and have a constant companion that will keep you warm in bed, on the couch, and on your lap in your favorite chair. Have I mentioned that many pit bulls do not realize that they are too big to be lap dogs?
Finally, Pit Bulls are perfect for your mental health. If you have a bad day, a look at your Pit Bull's big smile and the tongue surely makes you smile, and their enthusiasm for life is contagious. Indeed, there is this sort of happiness when you have a Pit Bull in your home!