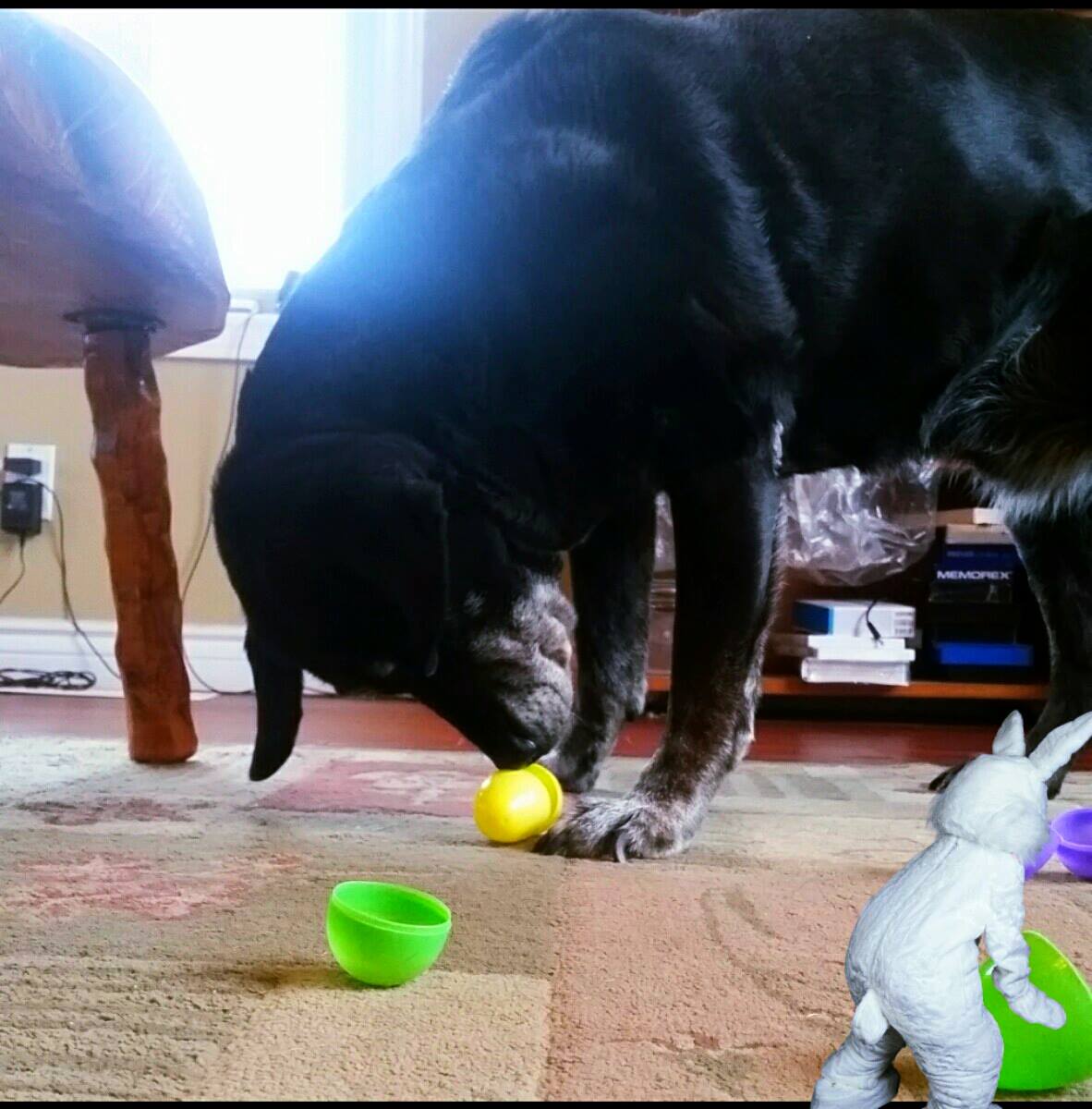 Why not treat your dog on Easter too?
Check out these photos of 3 dogs hunting and enjoying their Easter eggs.
Binky was just a small pup, so his energy allowed him to hunt the quickest.
Sheba hogged all of the treats and was eggceptional at cracking them open.
Gyspy is a little older, but she also had to see what all the hoopla was about.
If you're wondering how to set up a safe easter egg hunt for your dog, click here.