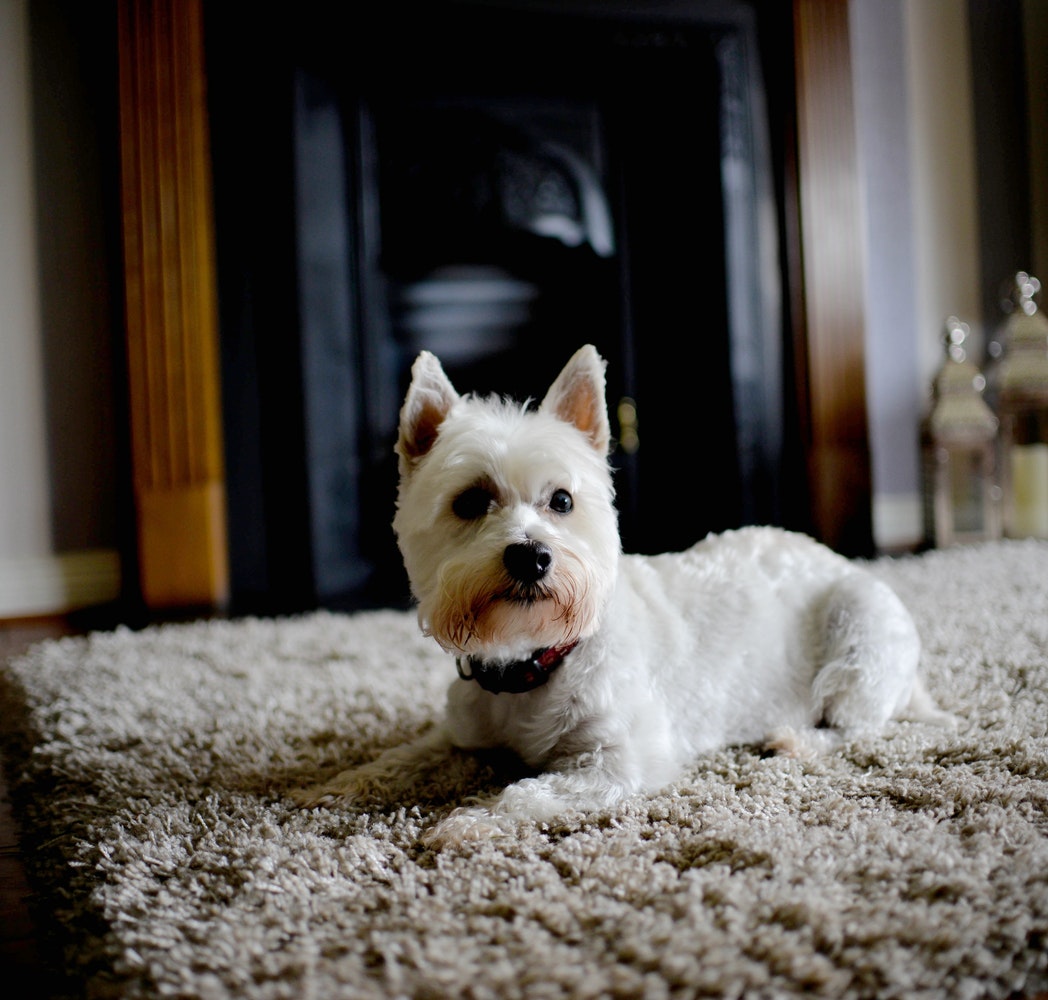 Hot spots can not only be extremely aggravating for your dog but can also become infected, deep wounds that make you cringe every time you look at them. Dog hot spot healing time can, therefore, differ depending on the severity of the outbreak, whether the infection has occurred and some additional factors such as the treatment applied.
1. Severe Outbreaks
Often hot spots are only noticeable to owners once the dog starts scratching and licking or the bumps have turned into infected wounds. While it is very difficult to catch hot spots early on, the earlier the hotspot treatment starts, the faster the problem is likely to be resolved.
Hot spots that are not infected can disappear within a day or two of treatment when ensuring that the dog remains cool, dry and cannot lick or scratch the spots. Infected sores can take about a week or two to heal and may require some additional care such as an antibiotic cream as well as disinfecting the wounds about once or twice a day. In very severe cases, a vet visit is recommended. A vet may prescribe cortisone as well as oral antibiotics to help fight the infection from the inside out.
It is important to note that the hot spots and resulting wounds may itch and cause discomfort while they heal. A cone collar (also called the collar of shame) is recommended to prevent the dog from licking, scratching or biting the wounds and reinfecting them.
2. Ticks, Fleas And Flies
Fleas and other parasites or insects can cause and even aggravate the condition. If these pests are the underlying cause as the problem, it may be necessary to get rid of them first or while providing treatment for the spots or wounds. Tick and flea oral treatments are very effective and should eliminate the parasites within a day or two after which treatment can begin.
Be aware that some dogs are allergic to fleas and the reaction to the parasites can result in hot spots. Visit your vet if hot spots won't heal easily or reoccur constantly as an allergy may be responsible. Allergic dogs may require additional care for a faster dog hot spot healing time.
3. Sensitive Skin
Some breeds of dogs are more prone to getting hot spots than others due to their more sensitive skin. Recovering from hot spots and the resulting sores can also take a little longer than with dogs that are not so sensitive. It is recommended to bath the dog regularly (about twice a week) with a soothing shampoo in order to speed up healing time. Dog breeds with sensitive skins are likely to have recurring bouts of hot spots and it is crucial to be vigilant and treat as soon as possible before the spots turn into infected wounds that can take weeks to heal.
4. Climate
Hot spots often occur as a reaction to hot, wet and humid weather. These conditions are ideal for bacteria to breed and proliferate. Healing time can, therefore, be much longer for dogs living in warmer, humid climates and during the summer months. Hot spots rarely occur during the cold winter months.
It is highly recommended to keep a dog dry and to dry them well after bathing to prevent bacteria from spreading the problem as well as the infection.
5. Natural Treatments
There are a variety of home remedies and natural treatments available to treat hot spots. While these can be very effective at alleviating the symptoms and help to resolve the problem, they can take a bit longer to be as effective as some medical treatments. Don't expect an overnight dog hot spot healing time when using a natural remedy.
In all cases, if the hot spots do not resolve or wounds don't heal after a week or so (or if they get worse), it is best to visit the vet.