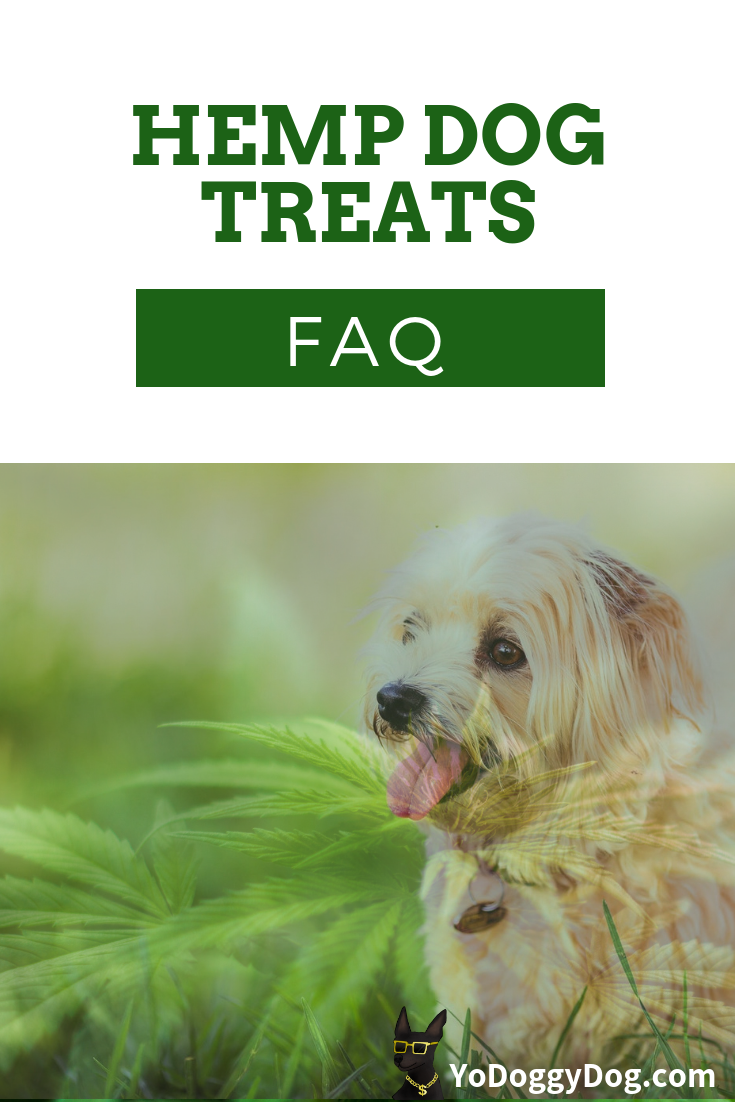 There's so much hype these days about the benefits of hemp. But how can it affect your dog?
In this post, we'll go over the benefits of hemp dog treats and the many questions, such as whether your dog will get high from them. And, if you're interested in trying some, we've listed some of Amazon's best hemp treats.
Benefits of Hemp Dog Treats
Hemp dog treats are derived from the hemp plant. Since the stalks of hemp are so thick and sturdy, they are used to make a variety of things including textiles and paper. They're also used to make edible products, such as hemp oil and hemp seeds. Hemp dog treats can either be made by mixing in the oil or adding seeds to the product.
Hemp seed oil contains Omega-6 and Omega-3, which are both necessary for a dog's diet. Hemp seeds are also high in GLA, which is great for multiple reasons. It can help boost mental functioning and energy and fight cancer. Some people notice that it can also improve their dog's coat. If your dog has arthritis, hemp can be a particularly helpful ingredient to have in a treat.
Some companies also claim that their hemp dog treats can help reduce mental problems in dogs, such as anxiety and depression.
Will Help Treats Get My Dog High?
Hemp dog treats will not get your dog high. Since hemp dog treats are derived from hemp and not from the cannabis plant, you don't need to expect any psychoactive effect. Hemp is used as a food product, so there are generally no risks in taking it unless your dog eats an unhealthy amount or is allergic to it.
Are Hemp Treats the Same as CBD Treats?
There's so much hype about CBD everything right now—including dog treats. Is it the same as hemp dog treats?
Hemp dog treats are not the same as CBD treats. However, some manufacturers sell CBD treats derived from hemp. Others sell CBD treats derived from cannabis. There is a difference between the two. CBD derived from help is generally less medicinal because it doesn't contain many of the therapeutic properties offered by cannabis. If you buy cannabis CBD dog treats or medicine, it won't get your dog high, but it can help more with things like pain and anxiety more than a hemp-derived formula.
If your dog suffers from anxiety or joint-related pain, you can try hemp dog treats. If they don't work, you may consider purchasing a CBD dog medication instead. Anyways talk with your vet before adding new medications to your dog's routine.
Best Hemp Dog Treats
Nowadays there are so many options for hemp dog treats. But which ones are the best? Here's a list of Amazon's most highly rated and reviewed treats.
Stress and Anxiety Calming Bites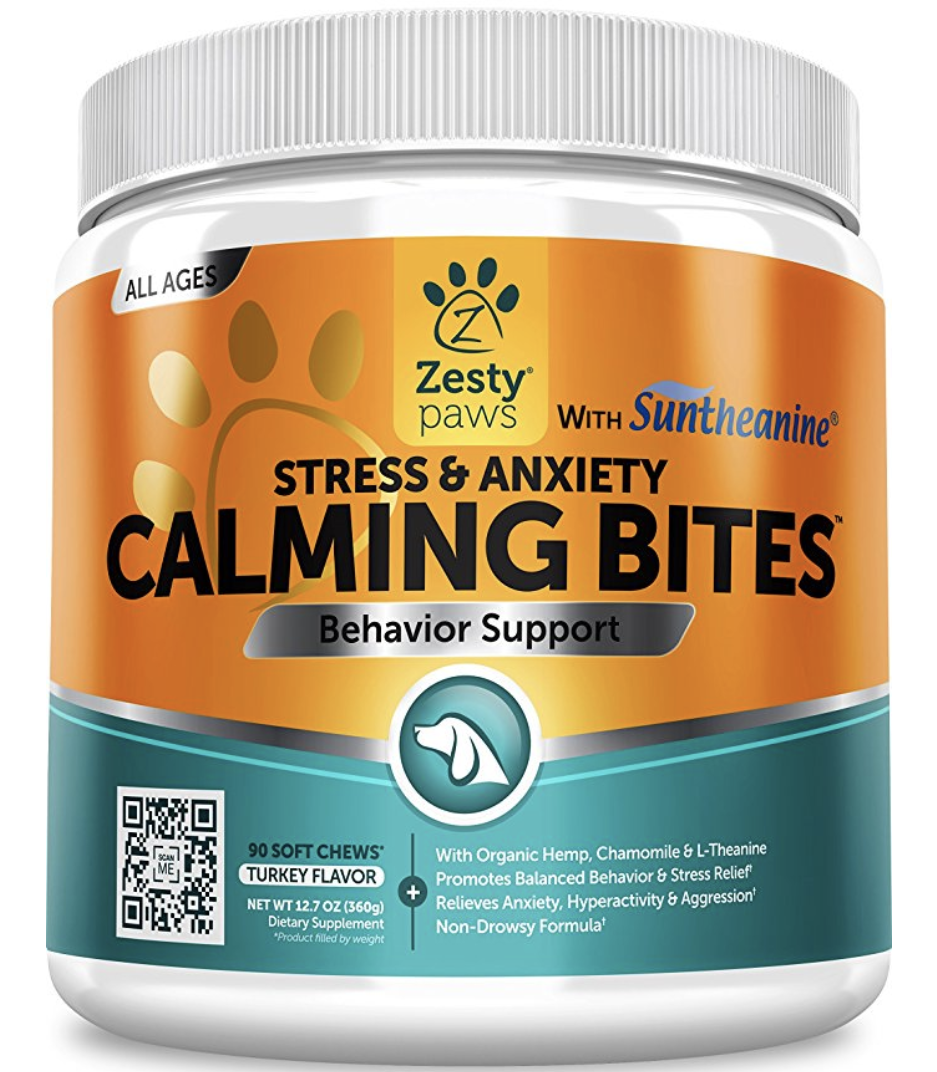 These hemp treats are made with organic hemp and chamomile. It's supposed to promote stress relief, hyperactivity and aggression. With almost 2,500 reviews, this definitely seems like a promising option.
Promising review: "In desperation (and with Halloween night approaching with lots of doorbell ringing) I purchased the calming bites. She was a different dog! She was playful, only barked one time at the doorbell, and didn't shake or cower once! Count me as a skeptic turned Believer!"
Get the Stress and Anxiety Calming Bites for $29.98
Hemp Hip and Joint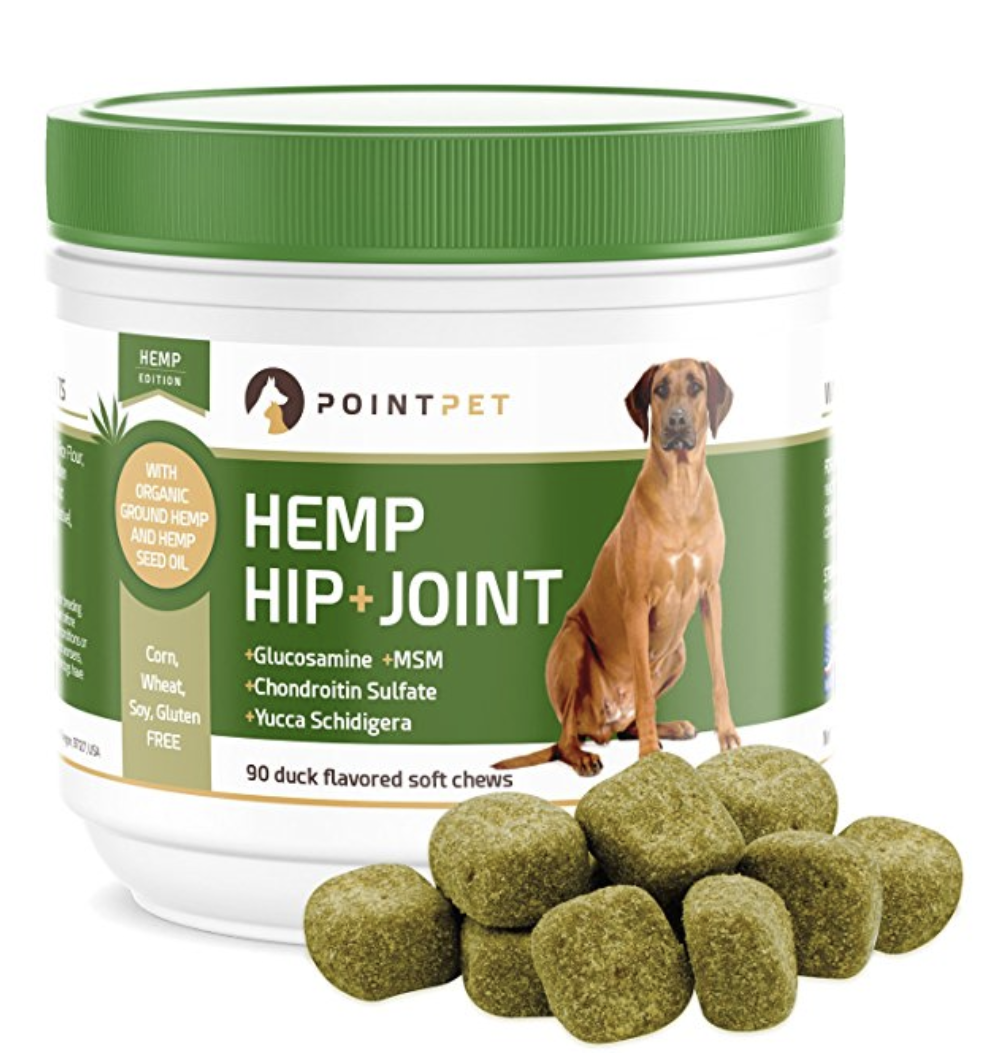 Many large dogs get him and arthritis as they age. If your dog is one of them, you may consider trying hemp as a non-medical option. These "treats" come in small little nuggets that your dog will eat, not even knowing they're healthy. This company even says that if your dog's mobility doesn't improve after taking it, they'll give you your money back. With over 200 reviews, this hemp dog treat is a good option for joint pain.
Promising review: "This was recommended to me by a fellow German Shepherd Dog owner for my older female that had a limp in her back leg for several months. Within 5 days of taking this supplement, her limp disappeared. She enjoys the taste of the treat, and after 3 weeks her limp has not returned, and she is able to resume her agility work."
Get the Hemp Hip and Joint treats for $34.95
Hemp Chews for Hip and Joint Pain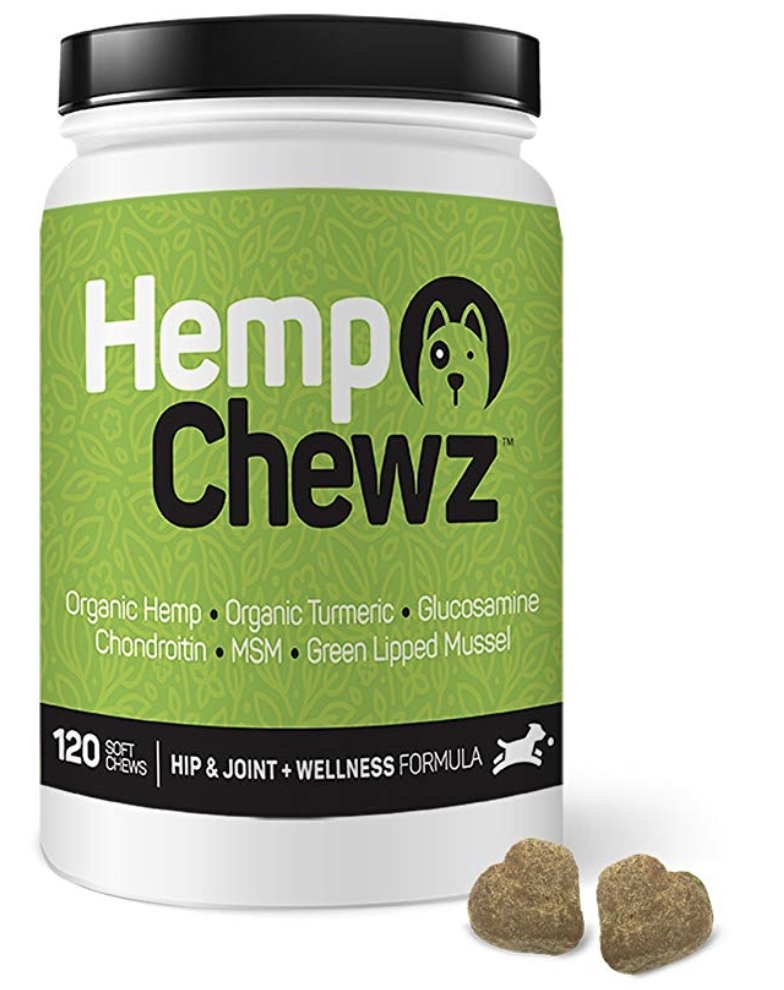 Similar to the above product, these treats aim to help your dog with her joint pain. However, it also adds well-known anti-inflammatories such as turmeric and glucosamine. If you buy it, part of the proceeds go to the non-profit Shelter to Solider to help those suffering from PTSD or TBIs.
Promising review: "I am seeing amazing results with this product. My 12 yr old Golden Retriever has moderate arthritis in his hips & was showing stiffness & obvious pain in that area. It's hard to believe but almost immediately after the first dose he is moving better, running after his ball and is feeling happier."
Get the Hemp Chews for Hip and Joint Pain for $39.95
Calming Hemp Dog Treat Bars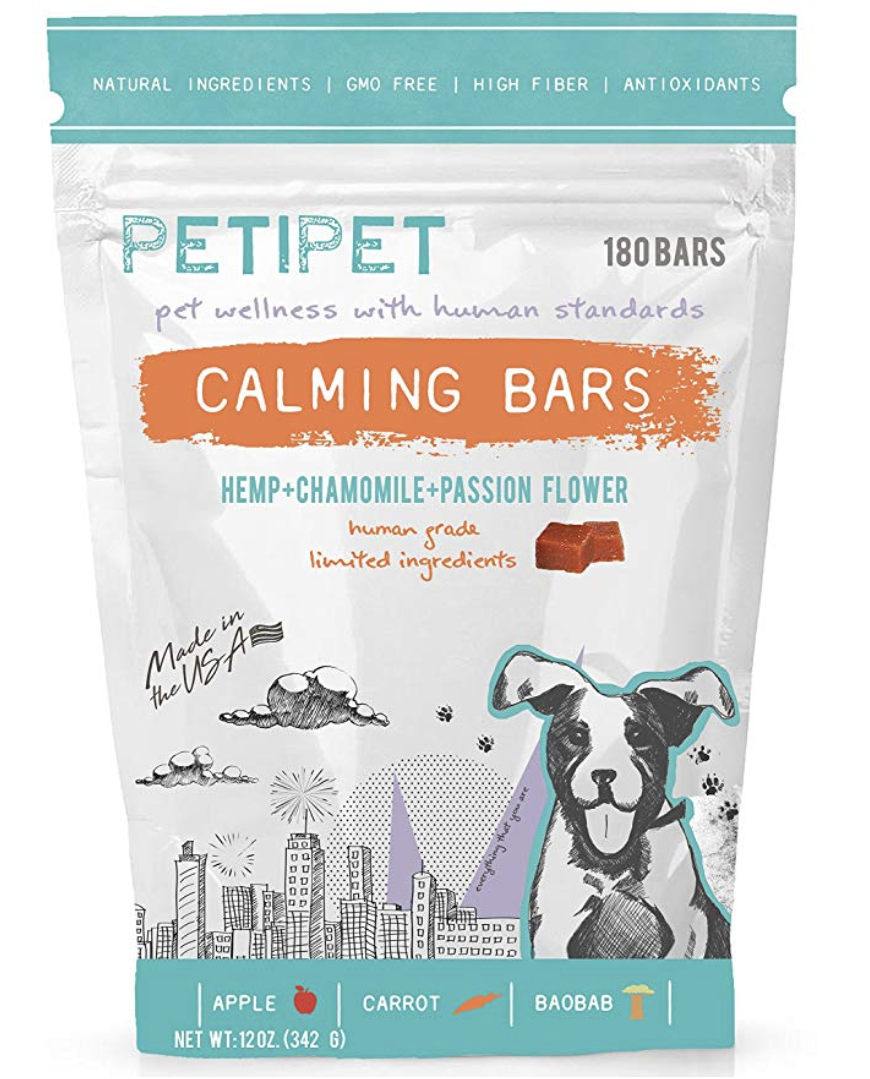 These hemp treats are made to with chamomile and passion flower to help rid your dog of anxiety. If your dog is irritable, is high strung or experiences separation anxiety, it could be worth a try. In fact, they also offer a money-back guarantee if you don't notice any calming changes in your dog.
Promising review: "My two dogs have a lot of separation anxiety and this is by far the best thing I've tried. I love that it's all natural! One of my dogs loves the taste and the other I have to sneak it into his food, so just depends. They calm down after a bit and stay calm for quite some time. Well worth a try!!"
Get the Calming Hemp Dog Treat Bars here for $25
Hemp Oil to Make Your Own Dog Treats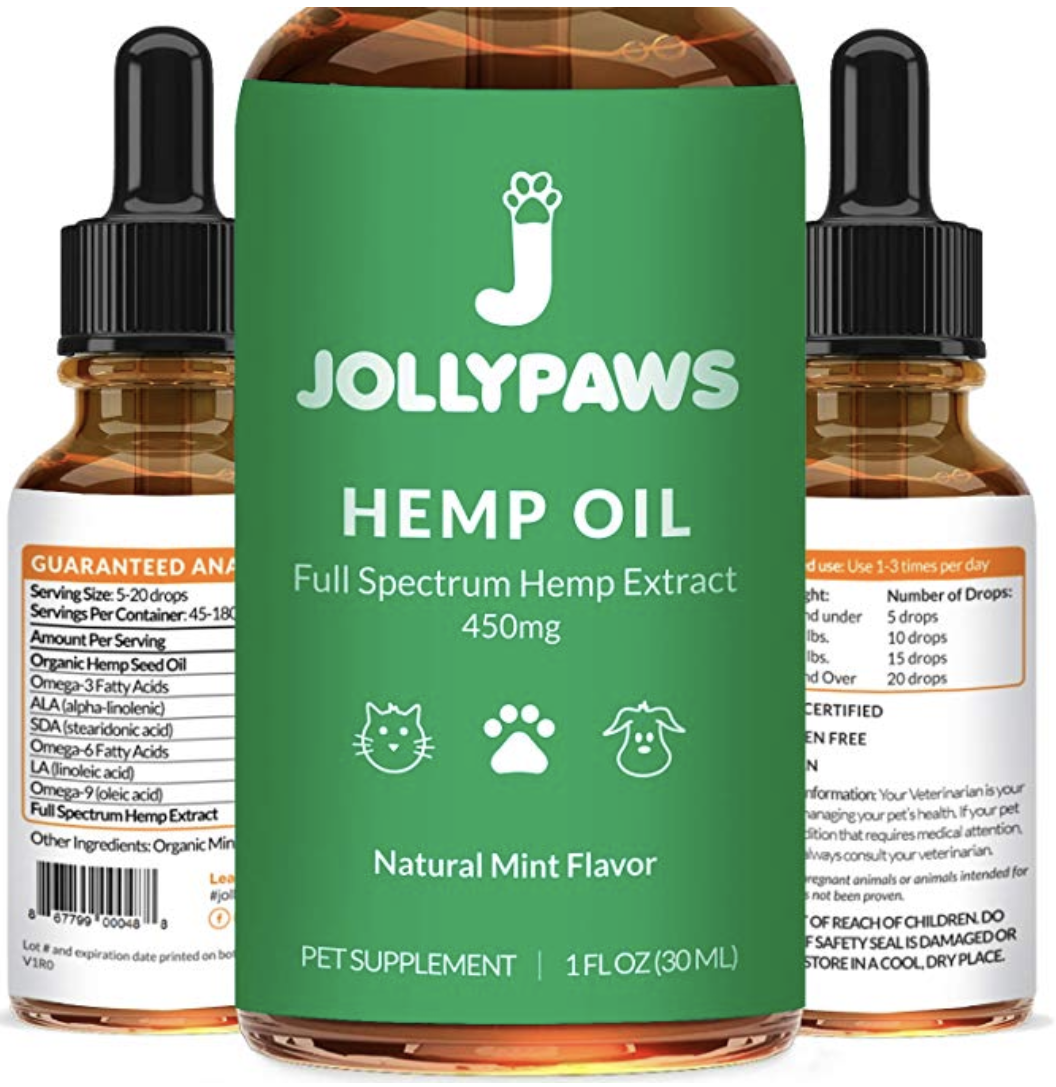 If you find that your dog is picky with treats but you think hemp would be beneficial, there's another option. You can purchase a hemp oil that's safe for dogs and put a few drops onto a treat you know he loves. This way, he can enjoy his food while also getting the benefits. This all-natural hemp extract promises to relieve stress, anxiety and joint and hip pain. Since it's made from the whole hemp plant, it claims that the quality is higher and more effective than most brands.
Promising review: "I was cradling my pained dog when the hemp oil was delivered. I measured it out and gave it to my dog. Within 30 minutes, he stopped panting and whimpering. I was so relieved! I'm extremely pleased with the hemp oil. I am bound and determined to keep an extra bottle on hand at all times. My dog now sleeps through the night and is walking better (using his wheelchair). I truly hope it works this well for everyone else's pet. It's really improved my dog's quality of life."
Get the Hemp Oil for Dogs for $32.49