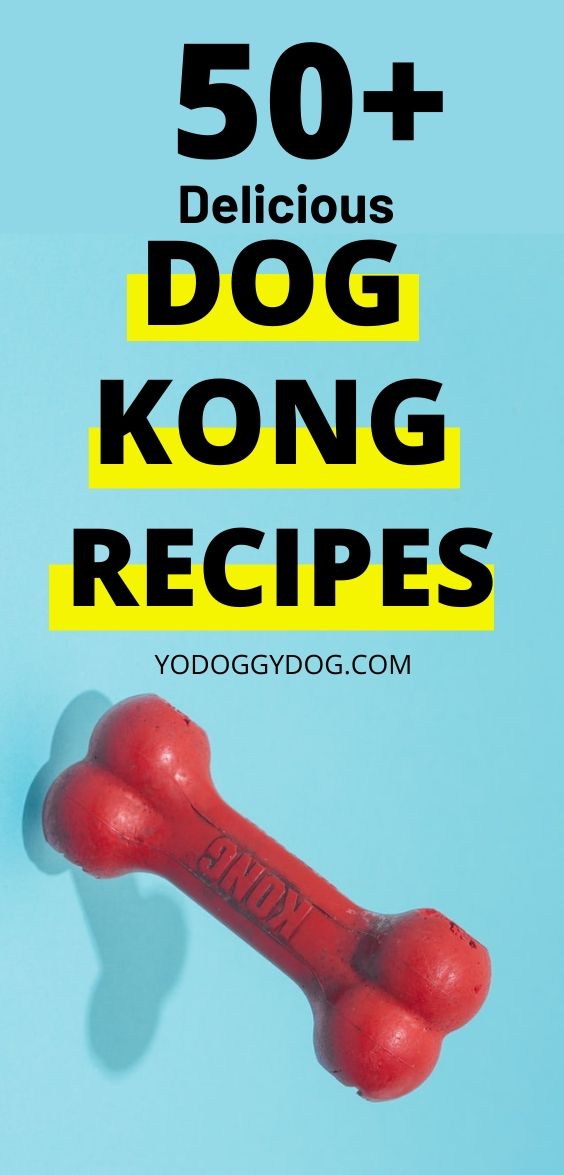 Kongs are a great treat to give your dog whenever you leave the house or whenever he's feeling a little bit bored.
The most popular filling for Kongs is peanut butter; however, many people may be allergic to nuts and others want a variety of options to keep their dog entertained.
What to Put in Kong
Apple sauce
Baby food
Baked sweet potato
Bananas (mashed)
Beef
Blueberries
Bread
Canned pumpkin
Cheese
Cheese Whiz
Chicken
Cottage cheese
Cream cheese
Frozen veggies (carrots, peas, broccoli)
Greek Yogurt
Honey
Kibble
Mashed potatoes
Rice
Scrambled eggs
Yogurt (freeze it first)
Kong Tips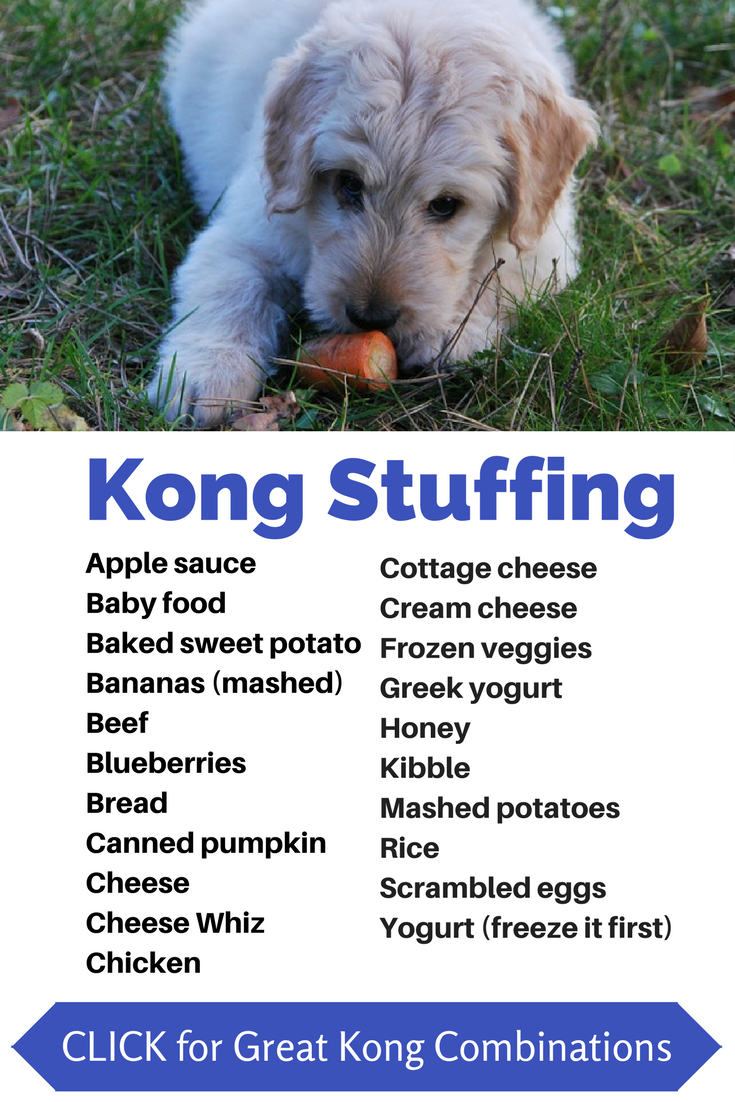 Fill Ahead of Time
If your dog has separation anxiety, giving him a Kong whenever you leave could be the solution. To make it convenient, buy a couple of Kongs, stuff them ahead of time and store them in the freezer until you're ready to leave.
Layer Kongs
Kongs are the funniest for your pup when they are layered. To do this, combine a solid food (such as dog food) with a stickier, less solid food (such as peanut butter or canned pumpkin).
Freeze Your Kong
You probably want your dog's Kong to last as long as possible. Freezing the Kong ahead of time will make him work harder to get the goods out.
Use Healthy Human Foods
If you're giving your dog a Kong every day, you will want to use a healthy mixture on most days (except for cheat day!). More "gourmet" foods such as a scrambled egg with frozen veggies can give your dog the nutrients he needs while snacking on something delicious.
Cool Down Kong
On hot summer's days, make an ice treat for your dog inside the Kong. First, fill the small whole at the bottom with a moldable food (such as cheese). Then pour in chicken, beef or veggie broth. Store in the freezer for a cool treat.
When to Use a Kong
Use a Kong when you leave the house or when you want to keep your dog busy while you're busy. This can include times you have company over, when you're doing chores or simply when you want your dog to settle down.
Kong Stuffing Recipes (Combinations)

Omelet: scrambled eggs, cheese and perhaps even some frozen veggies (like peas!).
Yogurt parfait: Yogurt, strawberries and mashed banana. Let set in the freezer.
Rice and veggies: Combine sticky rice with some frozen veggies.
Hearty meal: Combine mashed potatoes with small chicken or beef strips.
Pumpkin pie: Combine canned pumpkin with peanut butter.
Filling dessert: Combine Greek yogurt with peanut butter. Add in a few kibbles.
How to Fill a How and How to Clean a Kong
At first, it may be a little tricky to fill a Kong and even more difficult to clean it. The video below shows you that it can be pretty easy 🙂