These doggy pancakes only require a few ingredients and are super healthy for your pup!
Whether joining you on Sunday brunch or just having a sweet treat, your dog will thank you for whipping these up!
Keep reading to learn how to make these scrumptious Dog Banana Pancakes.
Pancake Dog Treat Recipe
This recipe is great because it's so simple!
Step one: Mash bananas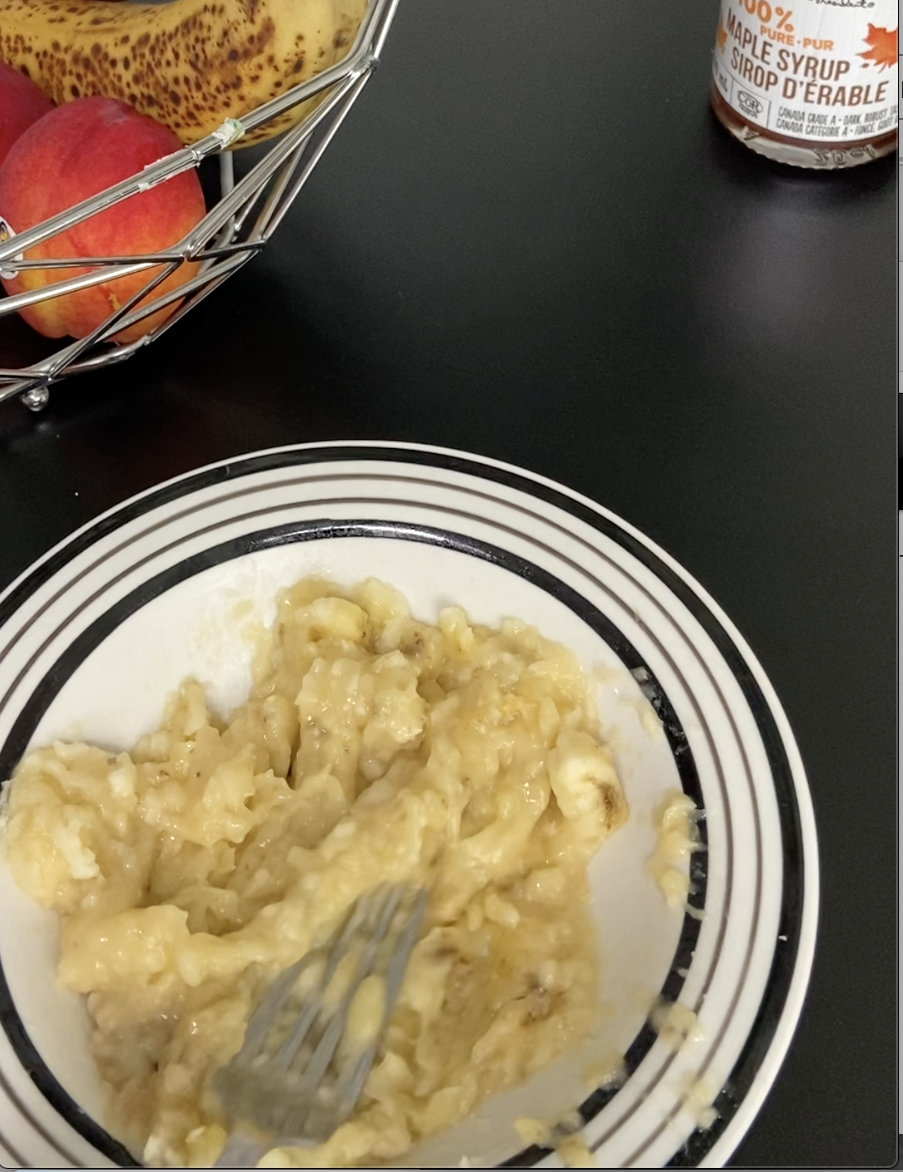 Step two: Whisk eggs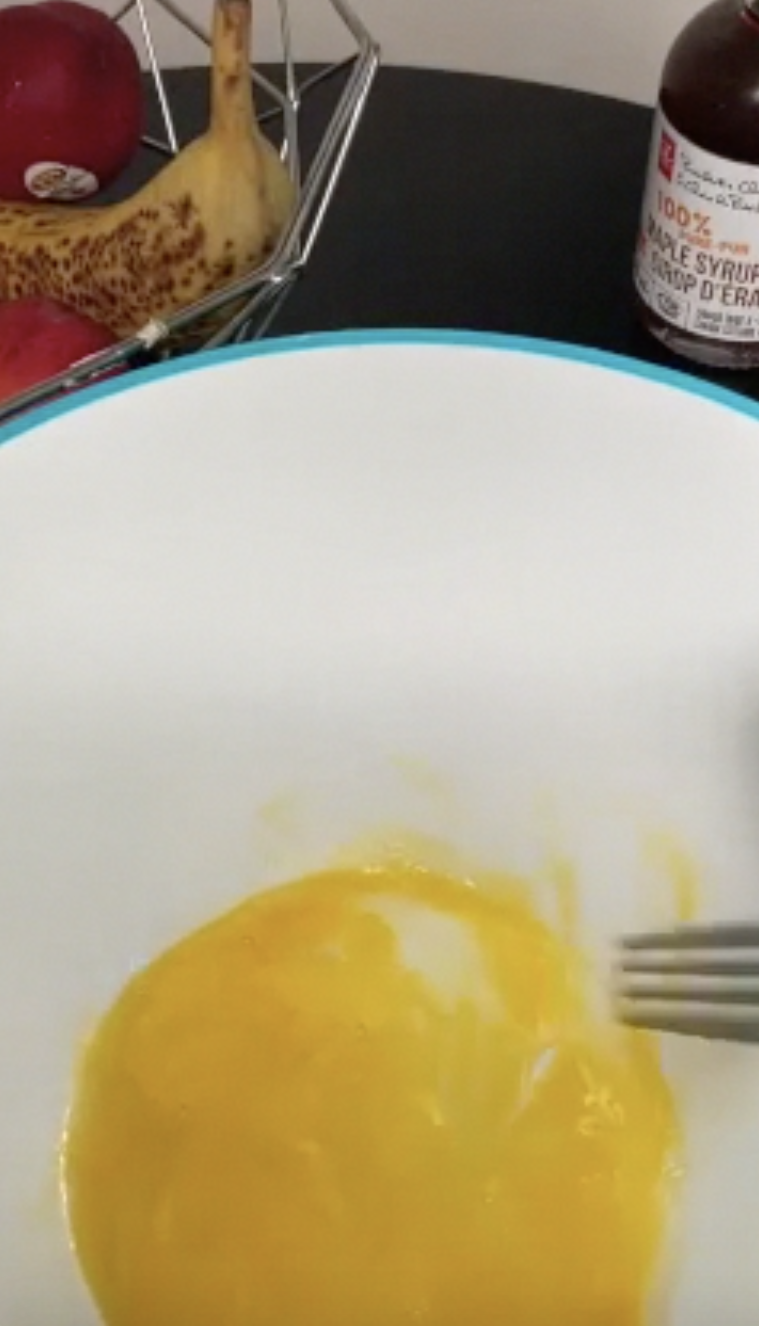 Step three: Combine bananas and eggs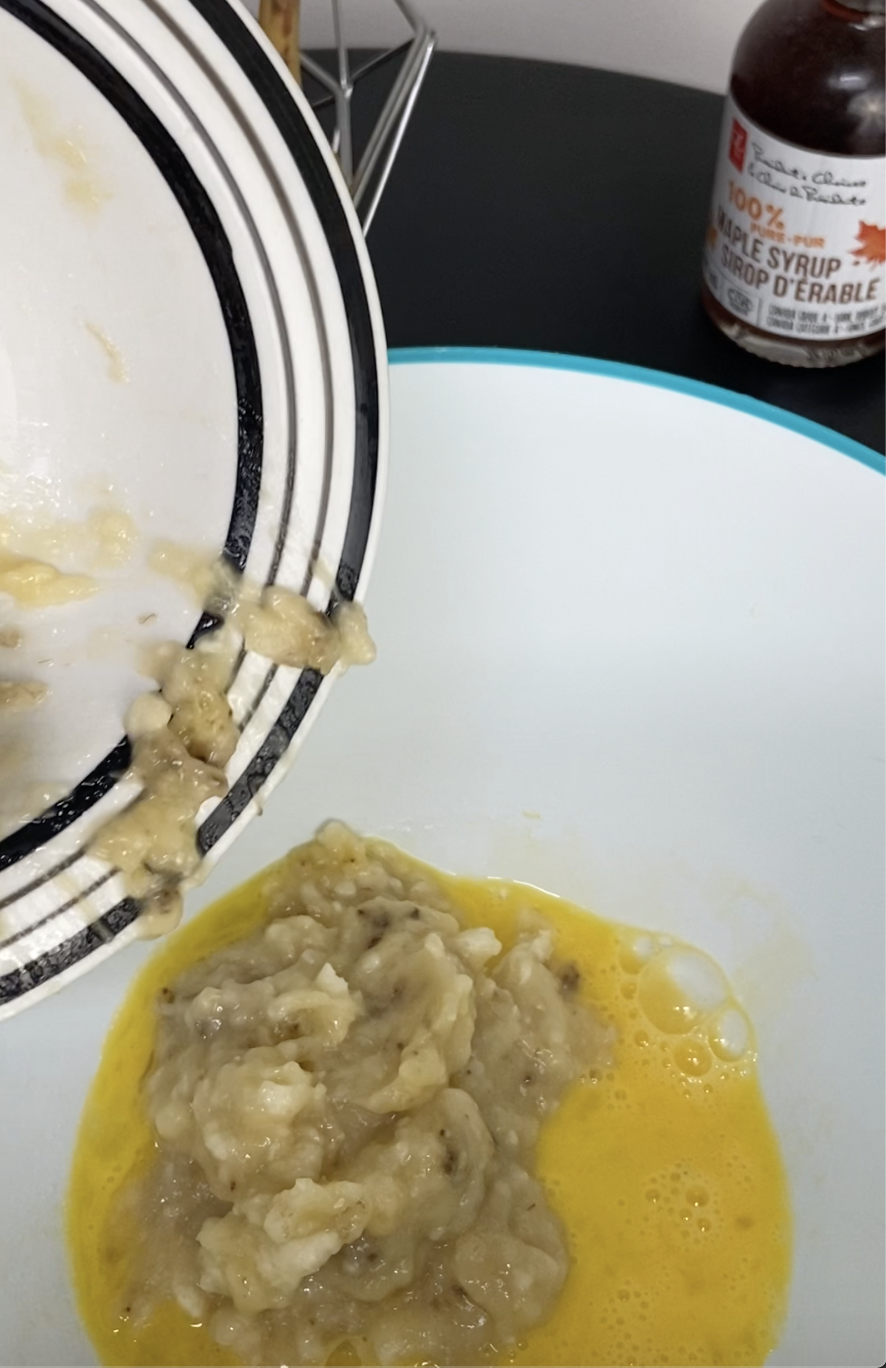 Step four: Fry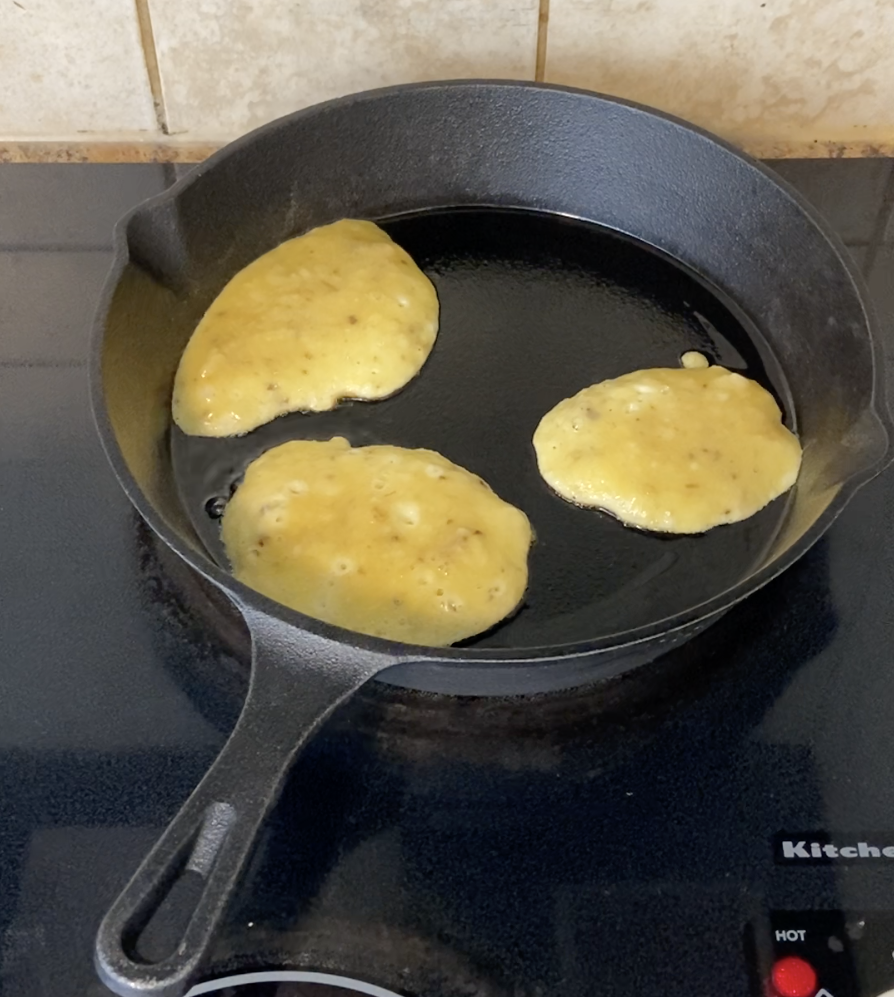 Step five: Devor (Binky approves)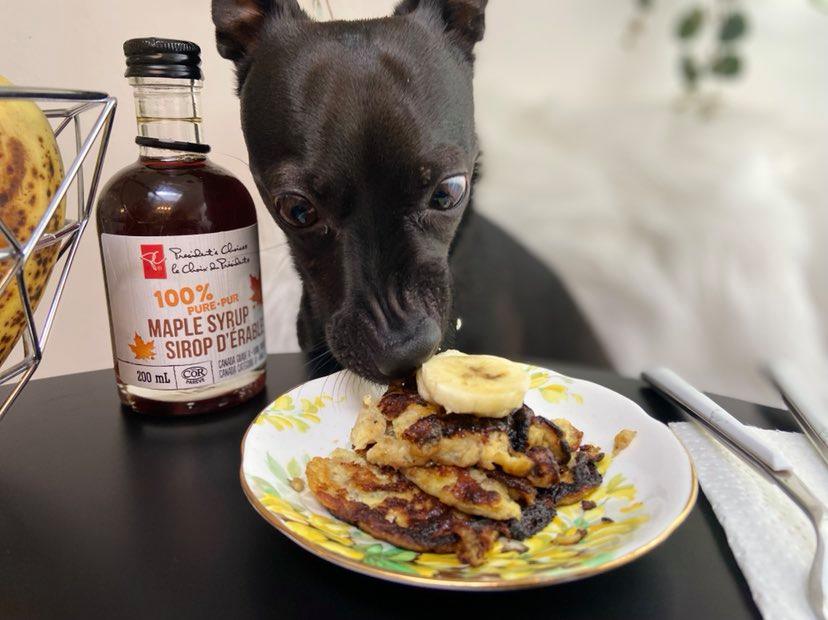 Tips for Making Dog Pancakes
Here are some tips for making the best puppy pancakes
Flip When Side is Cooked
Only flip your puppy pancakes when the first side is cooked and browned. If you flip them when the side is undercooked. I usually flip them too quick and it ends up messy (not that your dog will mind!)
Oil
You can choose to fry the dog pancakes in whatever oil you want. One of the healthiest options would be coconut oil. Dogs love the taste and it's packed with nutrients. If you don't have coconut oil, you can use whatever you have on hand. I used vegetable oil.
Salt
You can omit the salt if you want. But it gives it a little bit extra flavor. Plus, dogs love salt, so a little bit goes a long way for their sensitive pallets.
Bananas
Be sure to use ripe bananas for the best batter and flavor! You can try to substitute frozen bananas, but since they contain extra water, the consistency will probably be too runny.
Toppings
You can top your dog pancakes with whatever you choose. Natural honey or natural maple syrup gives it a bit of extra sweetness. You could also add a little natural yogurt, peanut butter or your dog's favorite fruit.
Storing
Since this recipe only makes a few small pancakes, you'll probably use them all in a day or two. You can store any leftovers in the fridge for a few days. Alternatively, you can freeze them. Defrost by leaving out overnight. They might have a soggier texture, but dogs aren't too picky.
Puppy Pancakes: Egg Banana Dog Recipe
Here's how to make a healthy breakfast recipe for dogs. It's an eggy pancake that's thickened by mashed banana, making it simple and nutritious.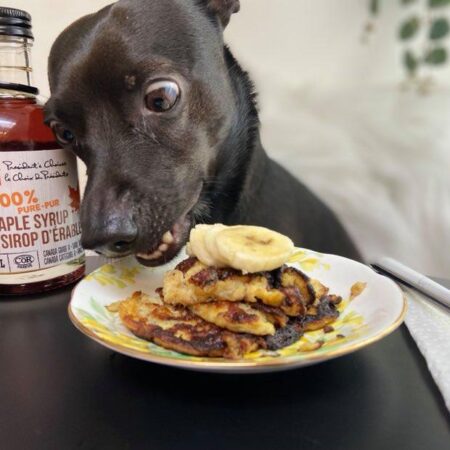 Egg Banana Dog Pancakes
Healthy and made with only a few ingredients, your dog will have the perfect recipe to join you on Sunday brunch.
Ingredients
1

Banana

1

Egg

1/8

tsp.

Salt

Oil for frying

(coconut oil is the healthiest)

Natural maple syrup or natural honey

(optional)
Instructions
In a separate bowl, whisk eggs.

Combine eggs and mashed banana.

Heat oil in a skillet on medium-low - medium.

Fry pancakes and flip when cooked.

Top with natural honey or natural maple syrup (optional)