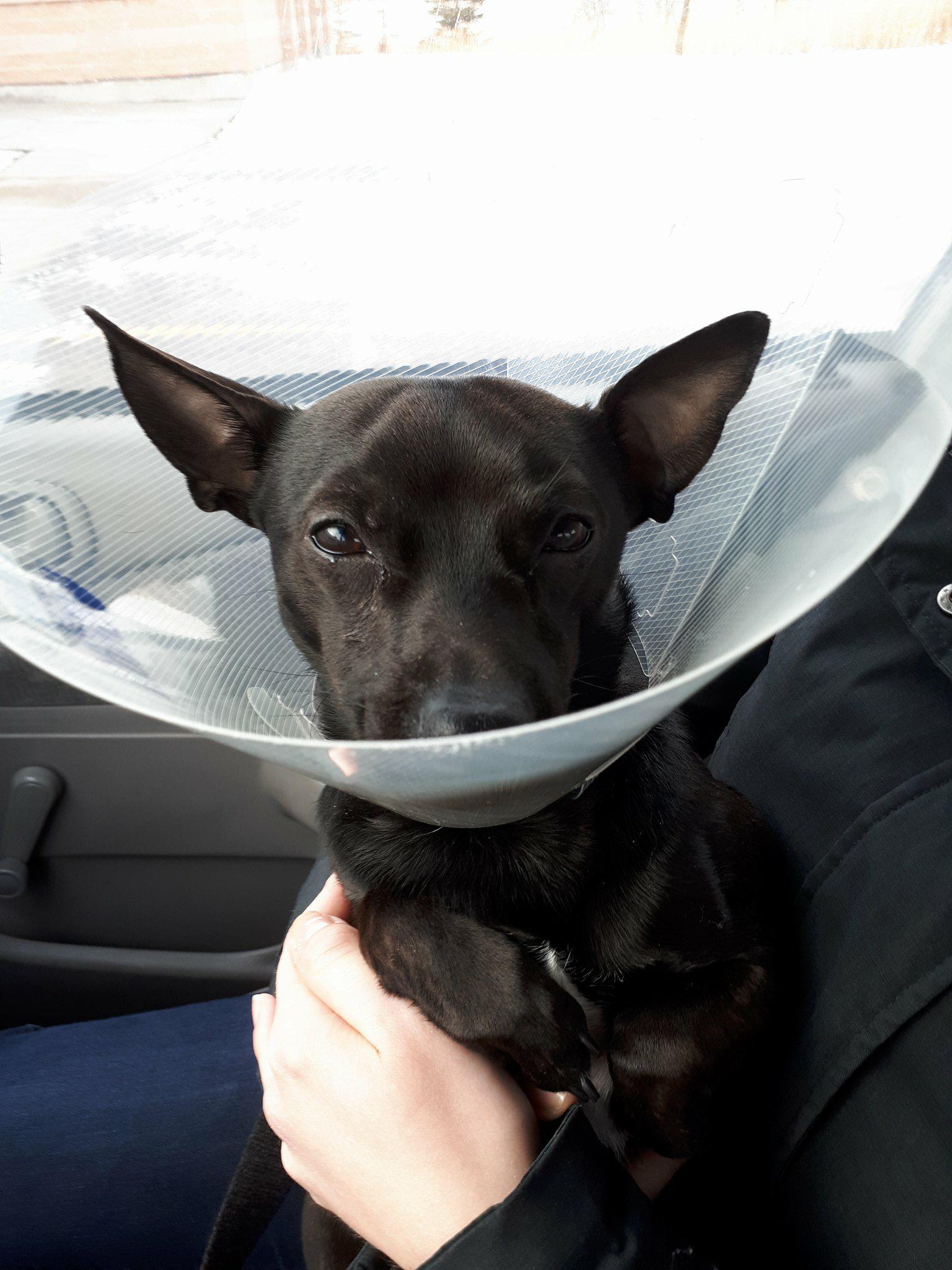 Last week, mom dropped me off in a room full of dogs. It was the most exciting moment in my life. But then it got blurry. Really blurry.
Next thing I know, I'm sitting in a vet's arms with mom back to pick me up. My tummy feels sore but I'm too dazed to care. Yet, I'm still awake enough to know what happened: I got NEUTERED!
As pawed-off as I was that I got neutered, I had a bigger problem:
I was wearing a GIGANTIC, CRIPPLING AND UNSTYLISH CONE ON MY HEAD.
I now present to you the top 8 reasons why I, and other dogs, should never, ever be subjected to an e-collar again.
#1 Not The Collar I Expected
Mom explained to me that I'd be getting an e-collar. Which stands for the Elizabethan collar. You see, it's named after the lace ruffle collar Queen Elizabeth used to wear around her neck. I was pretty excited. Me looking like fancy Queen Elizabeth? I've always known I was royalty at heart.
So, you can imagine my surprise when the e-collar made me look far from royalty. No. Instead, I look like a walking weebly lampshade.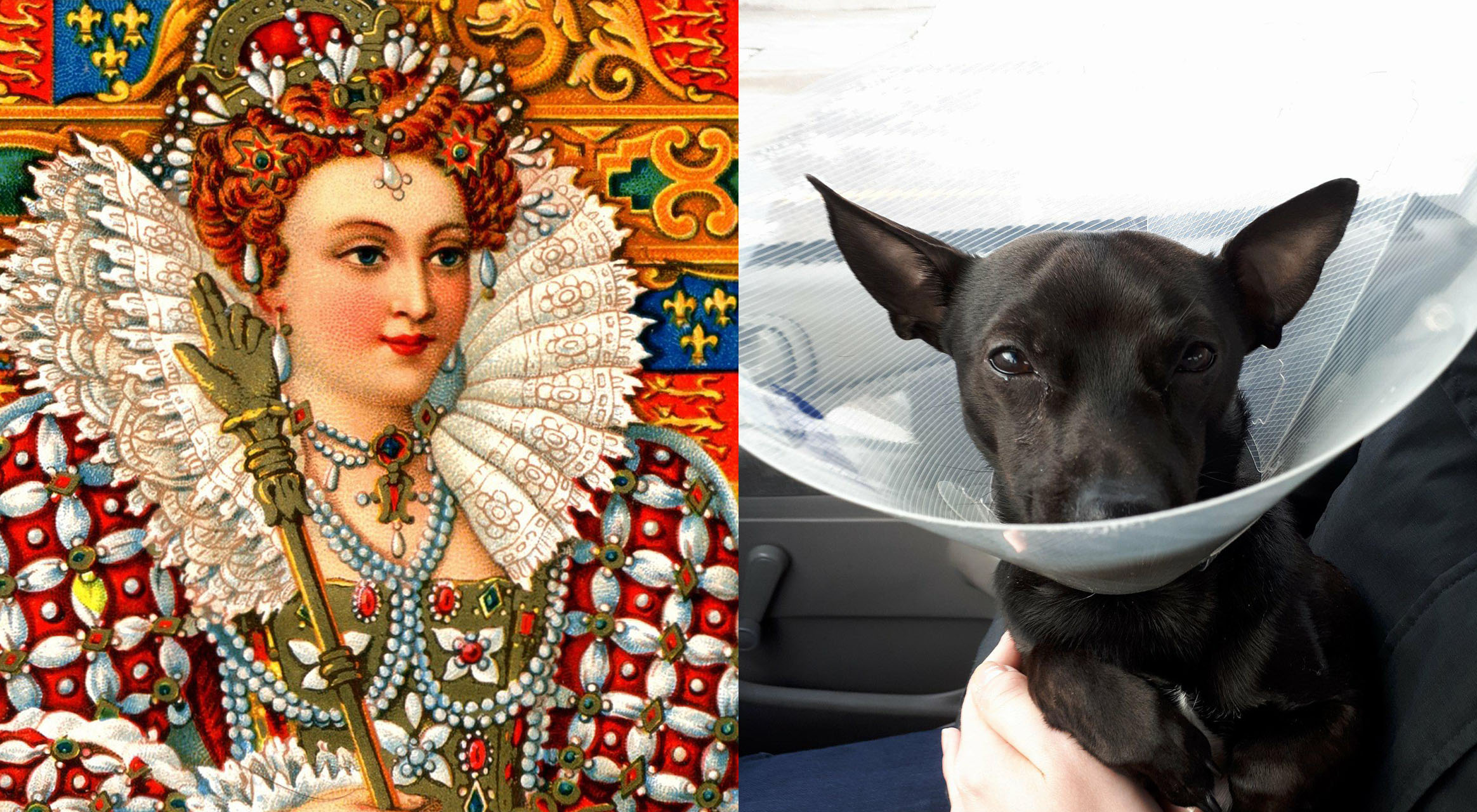 #2 Comes With a Diaper
I outsmarted the system and managed to lick my stitches with the cone on. Mom dashed out the door and soon returned with the worst product ever—doggy diapers.
Sure, they prevent me from biting my cut, but it's bad enough to have to wear this cone for two weeks. Now when I walk down the street, I look like a big, big baby. It's embarrassing.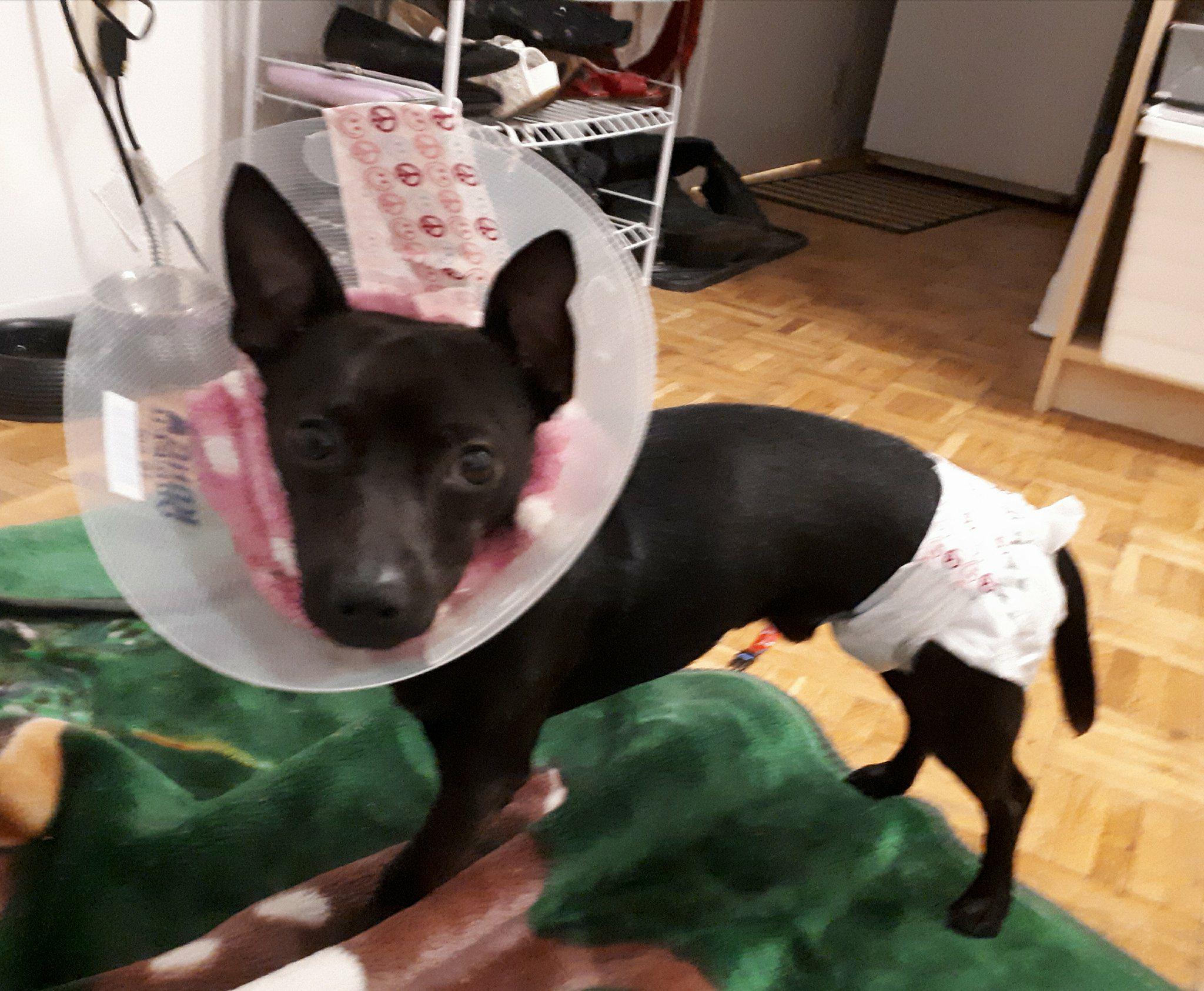 #3 Comes with 24-Hour Supervision
Before the cone, I could usually sneaky away for a few short minutes. You know, sneak in the occasional inside poop. Find a forbidden sock to chew on.
But ever since this cone, it seems I'm watched 24/7. Everyone has their eye on me to make sure I'm not picking at my cut. It's like mother hired a spy team to prevent it. One time, I took a few bites at my diapey only to realize mom had caught me red-handed.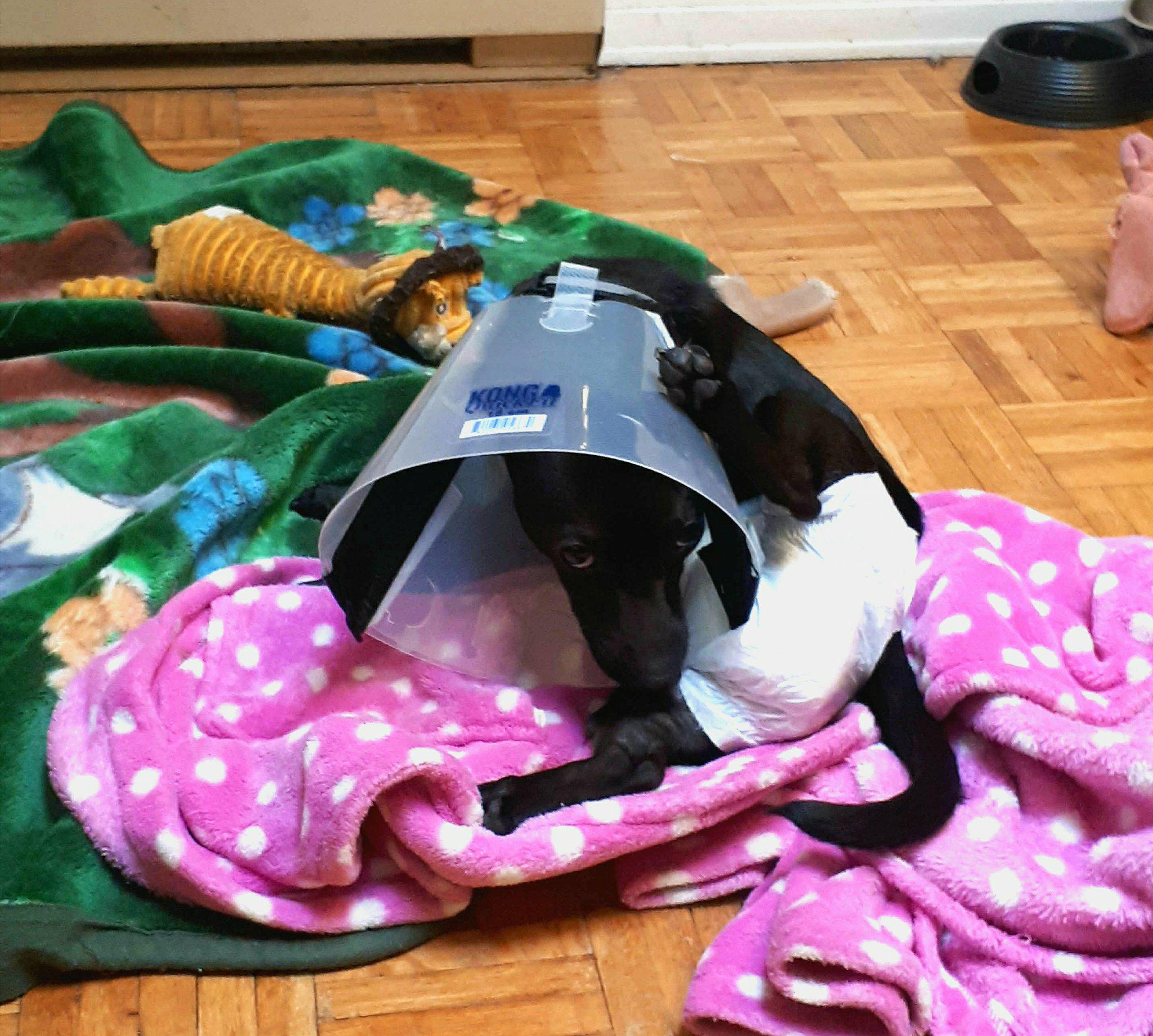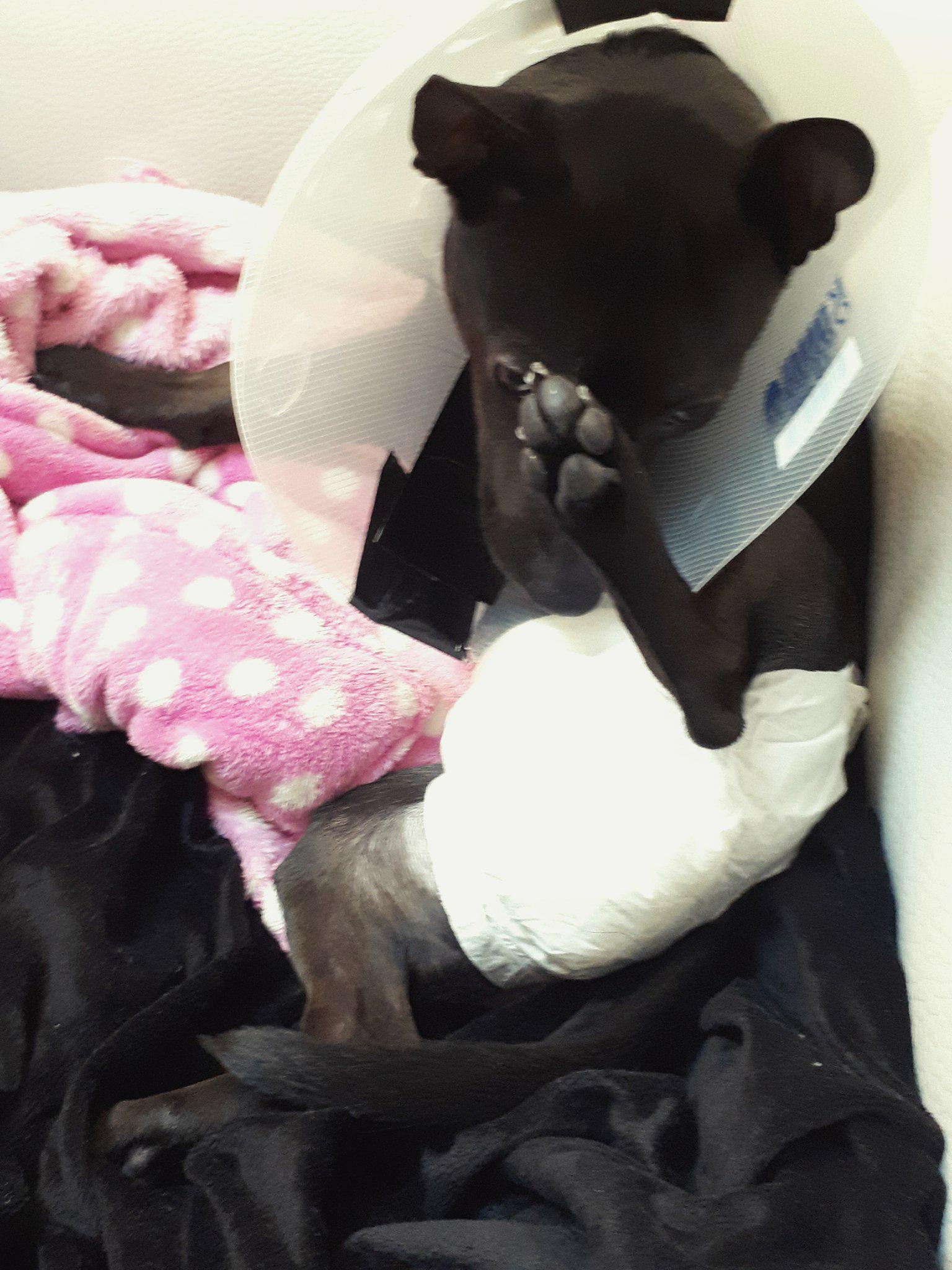 #4 Doubles As a Snow Cone
To you humans, snow cones sound delicious. The sweet slushy pupsicles served in paper cones. But with the e-collar, you literally become a snow cone. One sniff on a winter's walk and you've shovelled snow into your cone. Suddenly your head is about buried in snow and you're wondering which flavor you'll become.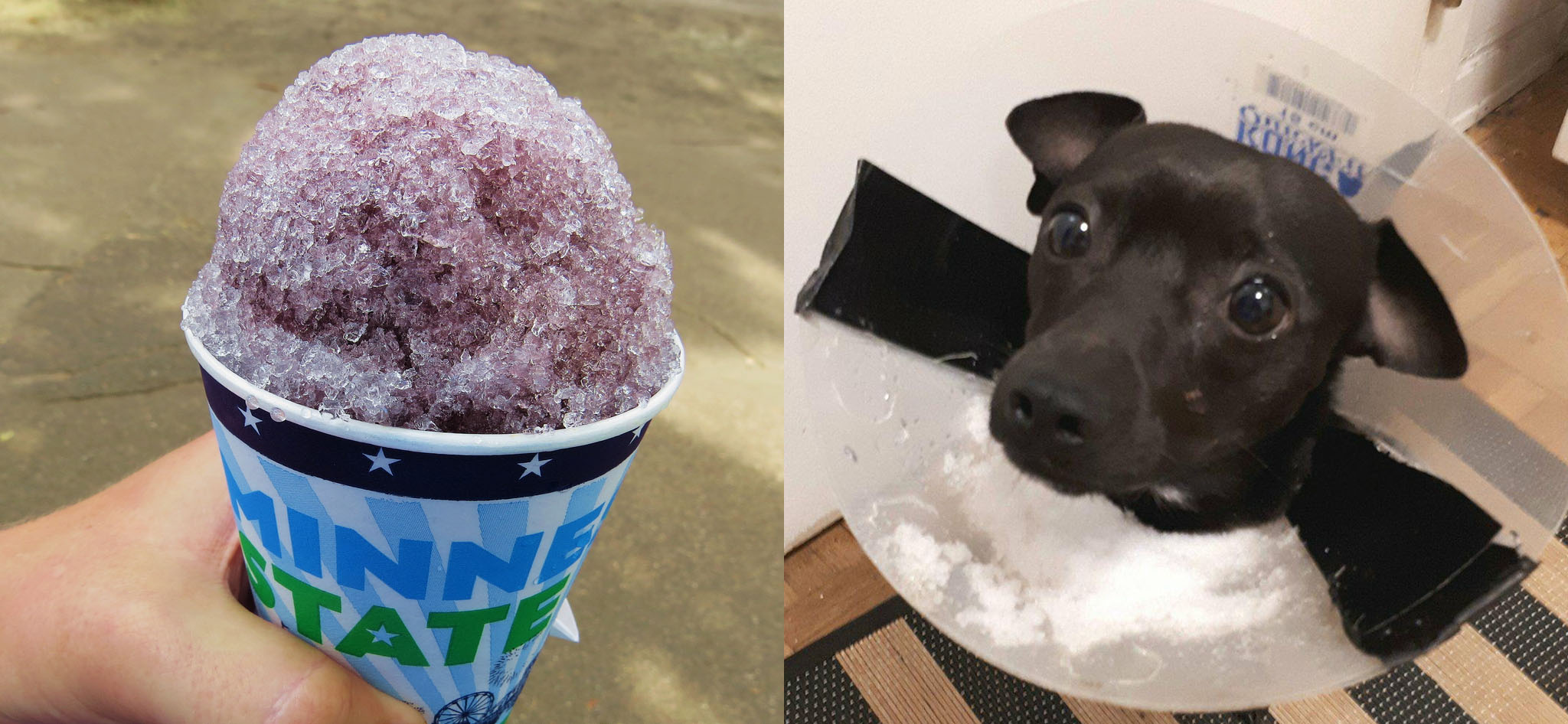 #5 Bumper Cone
Looking for a cheap way to play bumper cars? Just put on this cone. I can't even take a proper walk without bumping into junk. I can't sneak through tiny spaces anymore, either.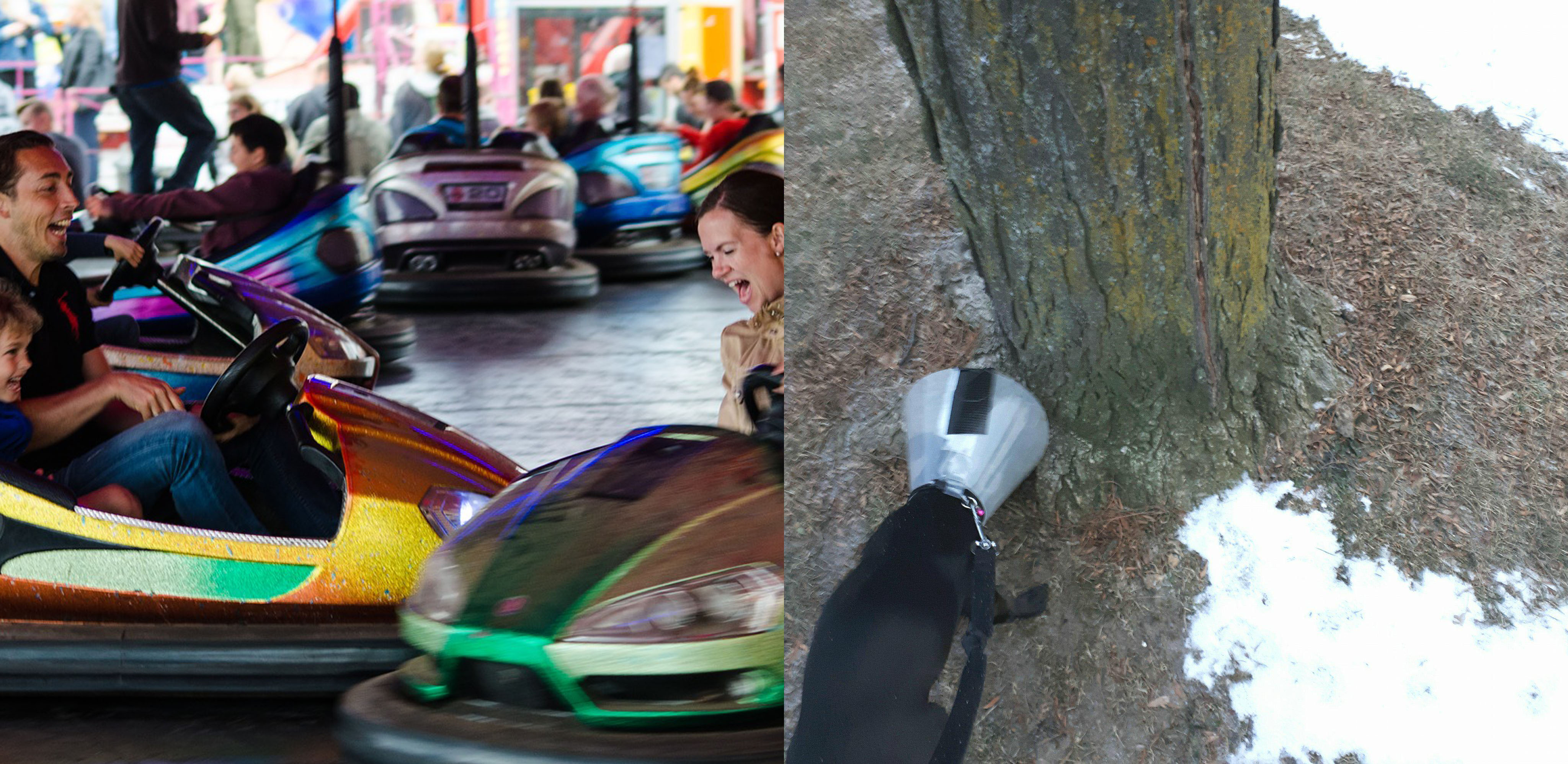 #6 No Binky Babies
This cone is a constant reminder that I got neutered. And getting neutered means I will never have babies. Sure, I'm clearly too irresponsible to become a father. But it would be nice to have the opportunity. Can you imagine how much better the world would be with a bunch of baby Binkys bumbling about?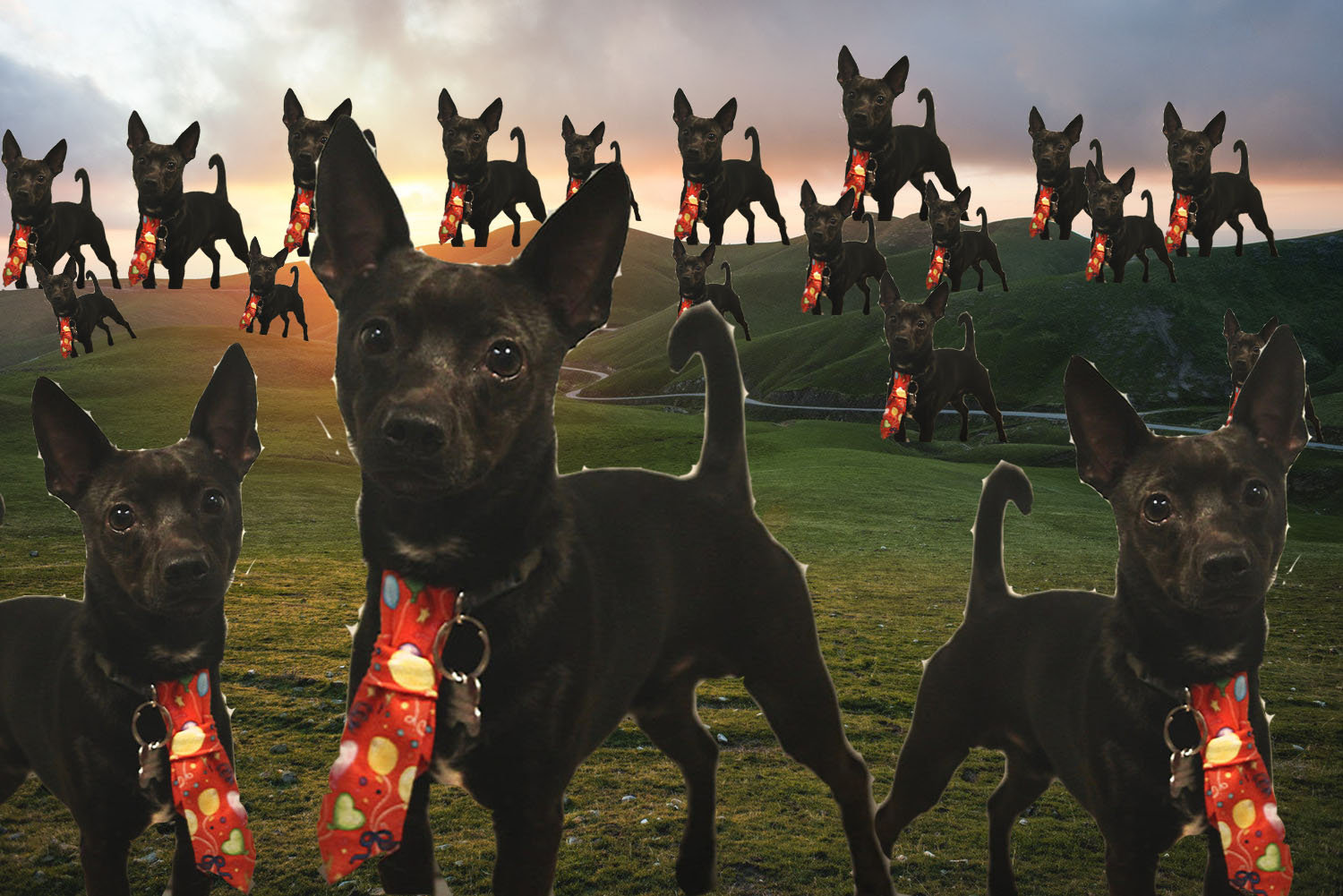 # 7 No Cocooning
Little guys like me don't have a lot of natural body heat. We get cold really easily. To warm up, I'm often hiding in a cocoon of tightly wrapped blankets.
But I can't cocoon with this gigantic cone around my head. My little head was SO cold. Since I'm pretty brilliant, I found a solution: Stuffing the blankeys inside my cone. That's right, I just scoop them right up and go for a snooze. Mom was quite startled when she first seen it. But I convinced her I could still breathe.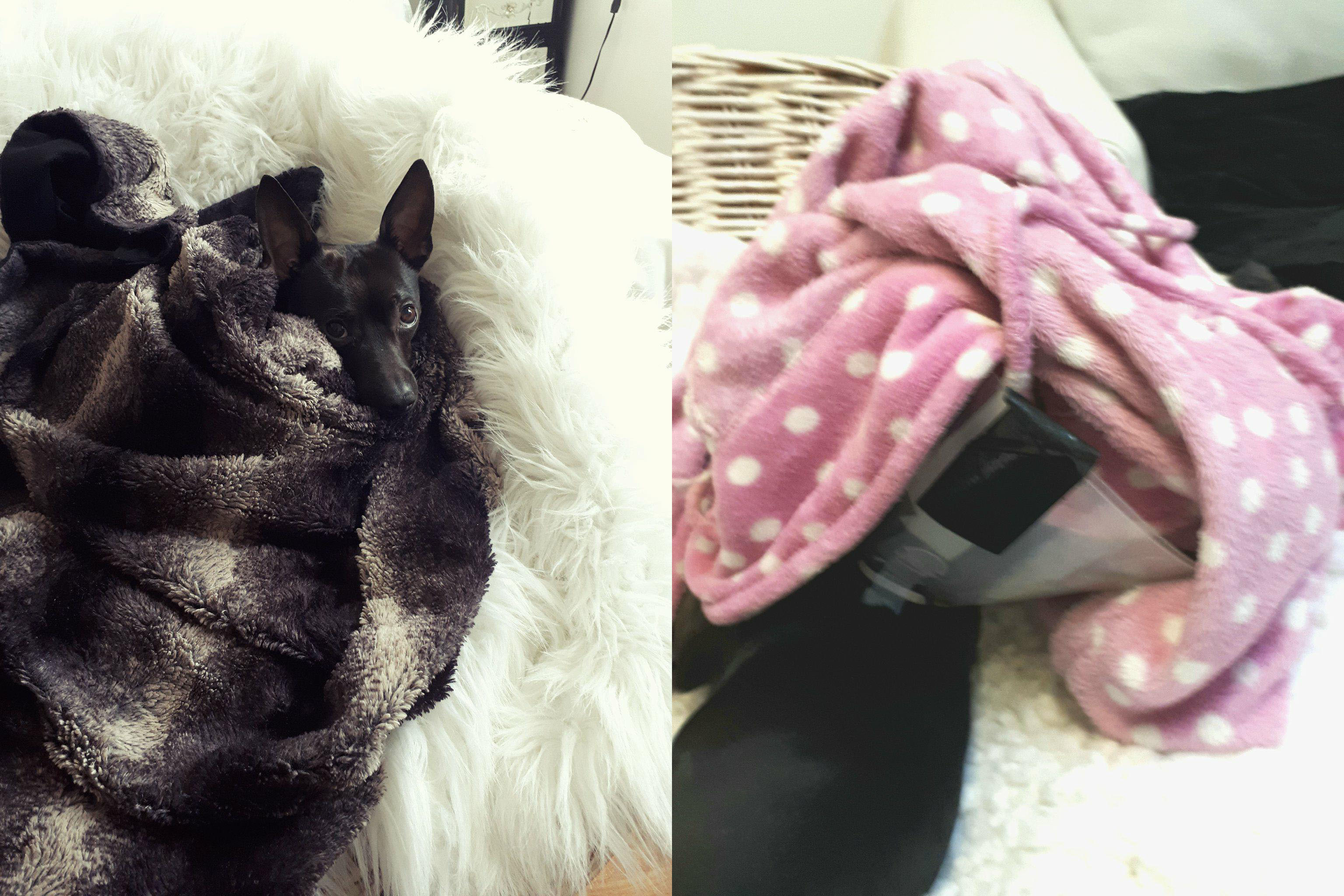 #8 It Makes Me Sleepy
It's pretty hard to run, jump and play with a lampshade around your head. I've even cut my walks short because it's so debilitating. So, what's left to do but sleep?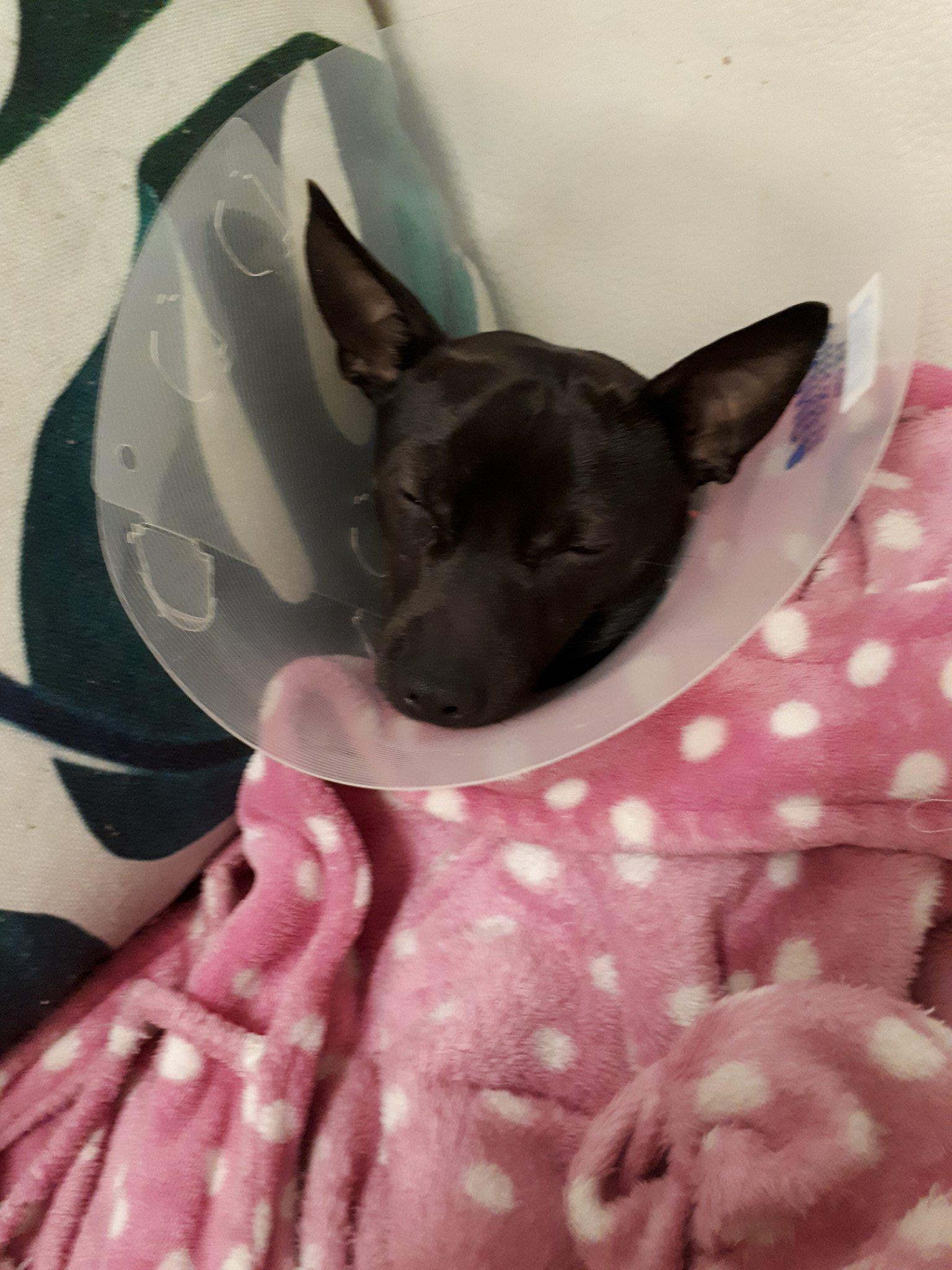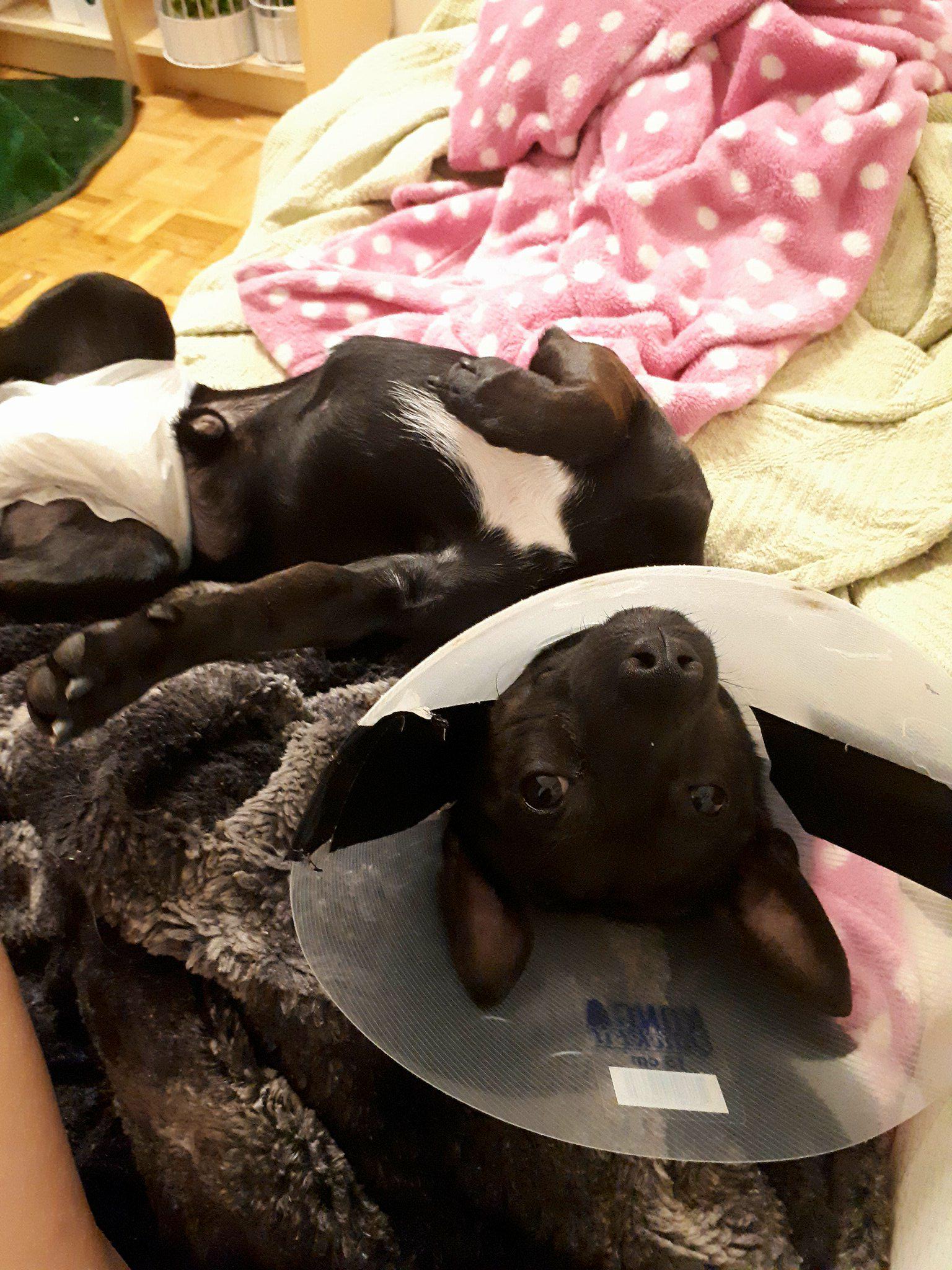 Well guys, I'm almost done healing. That means you'll never see this stupid e-collar again. And neither will I.
Barkya later humans,