Bela (Belinha, meaning Beauty in English) is a puppy who was rescued from Piauí in Brazil.
She's a victim of cruelty and lost part of her snout and surrounding musculature as a result of fireworks. This has left her with respiratory problems and a heavily deformed face.
When the rescuers found her, Bela's injury was infected, swollen and filled with maggots.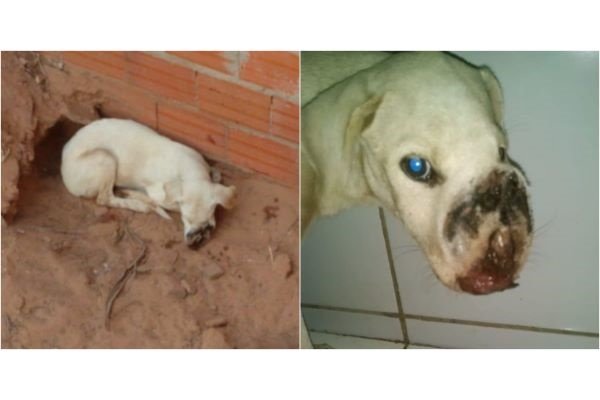 When she got to the shelter, she got a bath for my first time ever:
Still, Bela was too weak to eat and had to be fed through an IV. Below is her first time eating herself:
Although she's making progress, she's still in pain and needs intensive surgery. After about 60 days of care, the vets will attempt the operation.
But there's one problem: A lack of funds.
Bela is having trouble breathing, meaning that sedation is a risk and requires a higher level of care. This makes the surgery even more expensive.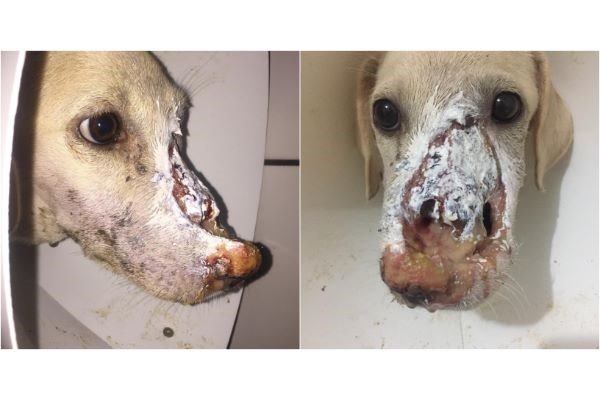 The road to recovery will be a long one, but Bela is a fighter and wants a real chance to share her love with the world.
You can help Bela pay for her surgery by donating any amount you can. Visit her GoFundMe campaign to learn more and save her life.